Hall of Terrestrial Tranquility (Kunning Hall)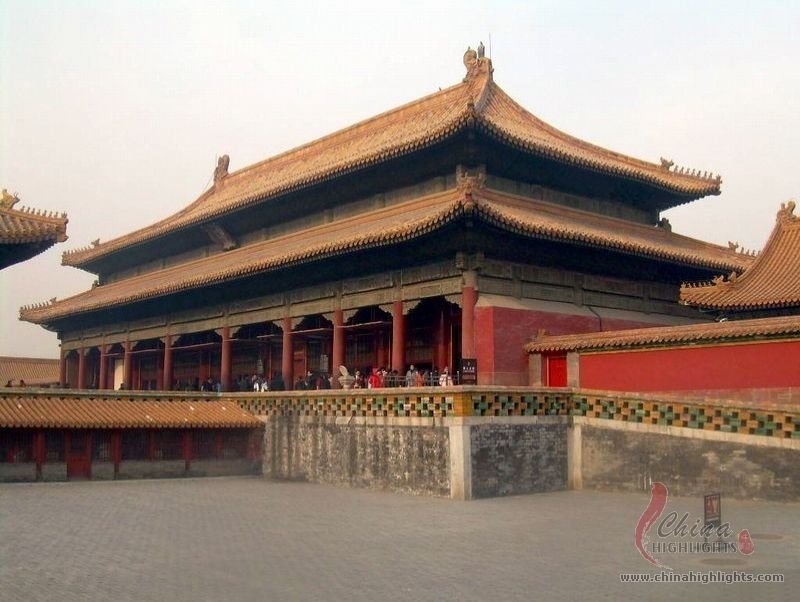 Kunning Hall was built during the Ming Dynasty and reconstructed during the early Qing time. It served as the sleeping place for the Empresses.
The Manchu Qing rulers were not satisfied with the palace in its Han style and rebuilt it to the current Manchu's style to replicating their palaces in Shenyang which was their capital before their entry to central China.
It was in this palace that the last Ming Empress hanged herself after the Peasant Rebellion ransacked the capital.
The two chambers at the eastern end were used as the Emperor's wedding rooms during the Qing Dynasty and generations of Qing emperors lived there for a few days after their wedding. The chambers were painted in red, embodiment of happiness and good luck.
After having visited so many palaces and halls, you may want to have an aesthetic change. Head for the Imperial Garden to enjoy a refreshing rest.

China Highlights
Beijing Travel Guide