Chengdu Weather in July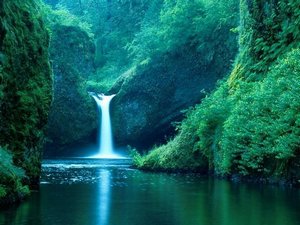 July is the hottest month of the year. The average maximum temperature is 30 °C (86 °F ) and the average minimum temperature is 22 °C (72 °F ). July marks the peak of summer, and can be sweltering. Summer clothing is generally adequate. It rains a lot this month, so it is very wet and sometimes flooding occurs. Remember your raincoat or umbrella when you go out, and be careful of the occasional bad weather. When the sunlight is strong, wear the sunglasses to protect you eyes.
Recommended places to visit are Qingcheng Hill, Jiuzhai Valley, and Jiufeng Hill, which are all splendid summer resorts that let you get away from the heat.
July is a low period for travel . Hotels and flight/train tickets are easy to get at low prices. July may also fall during students' summer vacations, which will add traffic to the transportation system, so make your arrangements in advance if you go during this month. See our Chengdu Tours.
Chengdu Average Daily Temperatures Based on Historical Data
Date
Average High
Average Low
July 1
83 °F
28.33 °C
70 °F
21.11 °C
July 2
83 °F
28.33 °C
70 °F
21.11 °C
July 3
84 °F
28.89 °C
70 °F
21.11 °C
July 4
84 °F
28.89 °C
70 °F
21.11 °C
July 5
84 °F
28.89 °C
70 °F
21.11 °C
July 6
84 °F
28.89 °C
70 °F
21.11 °C
July 7
84 °F
28.89 °C
71 °F
21.67 °C
July 8
84 °F
28.89 °C
71 °F
21.67 °C
July 9
84 °F
28.89 °C
71 °F
21.67 °C
July 10
84 °F
28.89 °C
71 °F
21.67 °C
July 11
84 °F
28.89 °C
71 °F
21.67 °C
July 12
85 °F
29.44 °C
71 °F
21.67 °C
July 13
85 °F
29.44 °C
71 °F
21.67 °C
July 14
85 °F
29.44 °C
71 °F
21.67 °C
July 15
85 °F
29.44 °C
71 °F
21.67 °C
July 16
85 °F
29.44 °C
71 °F
21.67 °C
July 17
85 °F
29.44 °C
71 °F
21.67 °C
July 18
85 °F
29.44 °C
71 °F
21.67 °C
July 19
85 °F
29.44 °C
71 °F
21.67 °C
July 20
85 °F
29.44 °C
71 °F
21.67 °C
July 21
85 °F
29.44 °C
71 °F
21.67 °C
July 22
85 °F
29.44 °C
71 °F
21.67 °C
July 23
86 °F
30 °C
71 °F
21.67 °C
July 24
86 °F
30 °C
71 °F
21.67 °C
July 25
86 °F
30 °C
71 °F
21.67 °C
July 26
86 °F
30 °C
72 °F
22.22 °C
July 27
86 °F
30 °C
72 °F
22.22 °C
July 28
86 °F
30 °C
72 °F
22.22 °C
July 29
86 °F
30 °C
71 °F
21.67 °C
July 30
86 °F
30 °C
71 °F
21.67 °C
July 31
86 °F
30 °C
71 °F
21.67 °C
Chengdu Climate Information by Month

China Highlights
Chengdu Travel Guide