Guangzhou Maps
Guangzhou maps cover Guangzhou's location in China and South China, the Guangzhou subway, and Canton Fair.
The maps below are ordered from large to small scale. Click on the maps below for a single-page enlarged view and more information.
There is a Google Maps window with the city map-pinned at the bottom of this page. Click on it to scroll around and zoom in.
Guangzhou Canton Fair Map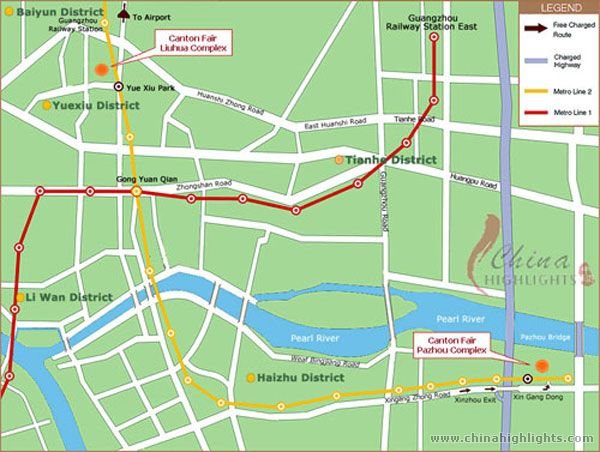 Other City Maps
View Guangzhou details on Google map
2801
Guangzhou Top Attractions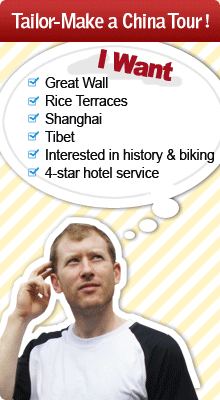 Planning a trip? Ask us here 800-2682918 (USA & CA)
86-773-2831999 (Int'l)
Q:
mohamed rafiq
Asked on 2013-05-15
Reply
hi, could you please tell me the location of muslim mosque in guangzhou? thanks
Dear Mohamed Rafiq, There are four mosques in Guangzhou that I can find. 1.Sages tomb mosque(先贤古墓清真寺) Address: Jiefang north Road, Yuexiu District(越秀区解放北路兰圃西侧) 2.Huaisheng Mosque(怀圣寺) Address: No.56 Guangta Road, Yuexiu District(越秀区光塔路56号) 3.Hao Pan Mosque(豪泮清真寺) Address: People middle road, Haopan street, Yuexiu district(越秀区人民中路濠畔街) 4.Dongying Mosque(小东营清真寺) Address: Yuehua road, Xiaodongying street(越华路小东营街) Lussie Lu Replied on 2013-05-16
Q:
jony
Asked on 2013-04-27
Reply
i am jony from bangladesh
Hi Jony, do you need any tour in China?
Whitney Liao Replied on 2013-04-28
Q:
Rajan Puri
Asked on 2013-04-09
Reply
Hi. Need a good service apartment in guangzhou around baiyun from 22nd April early morning check in around 1oclock at night and checkout 2nd may. 2 bedrooms.
Dear Sir or Madam, Guangzhou's New Century Hotel is a good hotel near Baiyun airport. Details: http://www.huilv.com/EN/Home.asp?id=19402 If you need to book it, please send an e-mail to service@chinahighlights.com, we will book it for you at a reasonable price. Lussie Lu Replied on 2013-04-15
Q:
Terry Holt
Asked on 2013-03-23
Reply
I am flying to meet my Chinese wife in Guangzhou. After receiving disturbing news about her from the Visa officers I am afraid the visit may go terrible and I will be alone and lost in Guangzhou. Anybody there to assist me if this goes all wrong? I think it might. She has a lot of explaining to do. Thank you for your kindness.
Dear Terry, I regret that we can't do anything for you about the visa. We are a travel agency in China, specializing in designing a tailor made tour for visitors. I suggest you check it with the Chinese Embassy directly. Lussie Lu Replied on 2013-03-25
Q:
lyssa
Asked on 2013-03-04
Reply
i would like to go to :Room 813,1949Guangyuan East Road,Jundeli Business Center Tianhe District,Guangzhou,China广州市天河区广园东路1949号君德利商务中心813室?can i have the hotel near this place ?and how long from airport thanks