Shanghai Travel Tips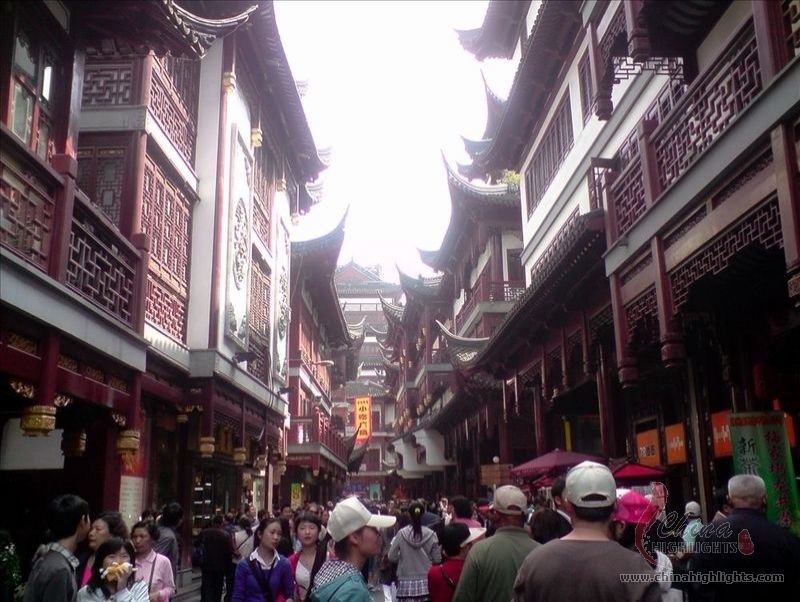 What to Pack
Light clothes like lined Jacket and woollen sweater are suitable for the weather in Spring (from March through to the end of May) and Autumn (from September to November). Extra-light clothing is for summer (from June to August). Heavy woollen overcoats are necessary to keeping out the cold outdoors in winter (from December to February). Since there is much rain during the periods between Spring and Summer and between Summer and Autumn, it is advisable to get rain gear ready.
Greeting Someone in Shanghai
It is a good idea to take a large quantity of business cards with you, and if possible it would be wise to have the inscription translated into Chinese and printed on the reverse side of the card. When you are introduced to a local take out your card, bow slightly and present it with both hands. They will probably reciprocate in a similar manner most likely holding their card English version uppermost. It is at this point considered good manners to pass a polite comment on the appearance of the other's card, whilst tucking it carefully within the confines of your wallet. Don't get flustered if when meeting a group of people they start clapping when you arrive. This is simply a form of greeting and you may respond by clapping also.
Tipping Advice
Tipping used to be very rare in China but now no doubt through western influence the idea is catching on. In restaurants a 3% tip is standard, bellboys and room service staff expect roughly $1 or $2. You can tip in U.S. dollars as hard currency is always appreciated.
When to Go
The best times to visit Shanghai are spring and autumn. In winter, temperatures can drop well below freezing, with a blanket of drizzle. Summers are hot and humid with temperatures as high as 40degree (104F). In short, you'll need silk long johns and down jackets for winter, an ice block for each armpit for summer and an umbrella wouldn't go astray in any seasons.
Be prepared for huge crowds at the airport, tourist sites, shopping areas, restaurants, and hotels during the Chinese New Year (usually in January or February) and the week-long holidays of International Labor Day (May 1) and National Day (Oct 1).
Events
The Shanghai Music Festival is in May and the Shanghai International Tea Culture Festival is usually at the end of April. The Shanghai Marathon Cup is in March and is one of the top sporting events in China. The Shanghai Beer Festival staggers into town around the end of July, while the Shanghai Tourism Festival kicks off in late September. It's worth bearing these dates in mind as hotel accommodation can become scarce - during the Chinese New Year, usually in February, Shanghai is packed.
Useful Information
Shanghai Useful Phone Numbers
Area Code: 021
Fire Emergency: 119
Police: 110
Currency Exchange
Currency exchange service is available at most hotels, all banks. Credit card is widely acceptable as means of payment in hotels, department stores and boutiques. The credit cards commonly acceptable in China are Visa, MasterCard, and American Express Card.
Main Banks in Shanghai
Shanghai Branch of Citibank; Floor 20, China Shipping Building, No.1, Pudong Main Street, 58791200
Shanghai Branch of Overseas Chinese Bank; Floor 23, No.710, Oriental Road, 58200200
Yangpu Subbranch of Shanghai Branch of Huaxia Bank, No.1207, Kongjiang Road, 65709961
The Head Quarter of Bank of Communications, No.18 Xianxia Road, 62751234
Shanghai Pudong Developing Bank (The Headquarter), No.50 Ningbo Road, 63291188
Shanghai Bank, No.476 Xianxia Road, 62955327
Post Offices in Shanghai
Lujiazui Post Suboffice; No.365, Shangcheng Road
Post Service Center in New Century Square; No.501, Zhangzhang Road
Oriental Pearl Tower Post Office; No.2, Fenghe Road (259meters away from the Oriental Pearl Tower)
Post Service Center in the Sight-seeing Hall of Jinmao Tower; Floor 88 of The Sight-seeing Hall of Jinmao Tower
Useful Shanghai Information

China Highlights
Planning a trip? Ask us here 800-2682918 (USA & CA)
86-773-2831999 (Int'l)
Q:
manish
Asked on 2013-05-01
Reply
i am planning to visit shanghai coming sunday for one week. What kind of clothing should i carry along.
Dear manish, The average temperature will be 15-25℃((59-77℉), it will be sunny during this period. You could wear shirt and jeans. Please click this link to check the details:http://www.weather.com.cn/en/weather/101020100.shtml Lussie Lu Replied on 2013-05-02
Q:
Ml donnan
Asked on 2013-04-29
Reply
Are Citibank open in Shanhai on Tuesday 30 April
Yes, they are.
Whitney Liao Replied on 2013-05-01
Q:
Radha
Asked on 2013-03-20
Reply
Hi,I will be in Shanghai 1-14 April. How should I pack?
Dear Radha, During that period, the average temperature will be 12-22℃(53.6-71.6℉), it becomes warm. You could take some shirts and coats. I suggest you check the new information on this website before leaving for Shanghai. Please click: http://www.weather.com.cn/en/weather/101020100.shtml Lussie Lu Replied on 2013-03-21
Q:
brent
Asked on 2013-01-29
Reply
Hi,what clothes do i wear in shanghai in the dates 12 to 20th march 2013 and do i need umberalla and rain coat,cool clothes or warm clothes,thanks
Dear Sir or Madam, Based on the former data, the average temperature will be 5-13℃(41-55.4℉), warm clothes are needed. In this period, it usually rains, so you'd better take an umbrella. Here is an useful website to the weather, you could check the new information before leaving for Shanghai. Please click: http://www.weather.com.cn/en/weather/101020100.shtml Lussie Lu Replied on 2013-01-30
Q:
winnie
Asked on 2013-01-12
Reply
What clothes should I bring for march to shanghai?
Dear Sir or Madam, The average temperature will be 6-13℃(42.8-55.4℉), it will be a little cold. You'd better take some sweaters and cotton-padded clothes. Here is an useful website for checking the new information. You could check it before leaving for Shanghai. Please click: http://www.weather.com.cn/en/weather/101020100.shtml Lussie Lu Replied on 2013-01-13
Shanghai Travel Guide