The TOP 10 Furnace Cities in China
China is having a record-breaking hot spell in the summer of 2013 as well as flooding.
This is said to be the hottest weather in 140 years, and records are being broken in many provinces. It is causing a number of hazards (roads buckling, heatstroke, drought...), and hundreds of people have died. Many problems are compounded because authorities might limit electrical power usage or there might be brownouts. Who knows when the heat wave will end, but it might last till the end of August.
The Furnace Cities
A number of large cities in China are traditionally known as "furnace cities". Here are weather details for the 10 hottest China cities as rated by Chinese climatologists. Attractions that are recommended despite the heat and our recommendations are outlined below.
1.

Chongqing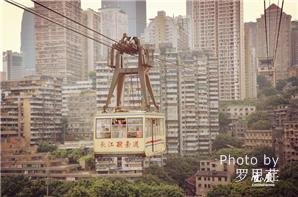 Chongqing is a very large inland city on the Yangtze River and the number one starting place for Yangtze River cruise ships. It is usually the hottest city, and temperatures have reached Red Alert levels (over 40°C, 104°F) in August. The heat has little effect on taking a Yangtze Cruise, as our private car will transfer our customers to the port. All Yangtze Cruise ship are equipped with air-conditioning.
To avoid the hot weather, we advise against walking around city attractions like Chongqing Zoo in the heat of the day, but instead seeking indoor attractions with a/c and mountain and river attractions outside the city. See Chongqing Weather for more detailed information and tips.
Also Read:
Chengdu Pro Travel Tips
2.

Fuzhou

In 2013, Fuzhou's unusually hot summer has made it this year's "#1 Furnace City." It is a medium-sized, economically dynamic city in southern China's Fujian Province, not usually on the tourists' beaten path.

To escape the heat, a fine mountain park outside the city called Qingyun Mountain is where you can go to enjoy the cool mist of waterfalls and the breeze in the shade of trees on the slopes.
3.

Hangzhou
Hangzhou is a popular travel destination in China. The city on China's southeast coast is famous for the picturesque West Lake. Hangzhou famous places to escape the heat: Moganshan Mountain Park and West Lake. There are air-conditioning boats cruising around West lake during days and at night. Moganshan has nice mountain resorts to retreat to.
4.

Nanchang

Nanchang is adjacent Poyang Lake. The up-to-1,474-meter-high (4,836 feet) Lu Mountains are a place to escape the sweltering heat, and it's a UNESCO Heritage site.
5.

Changsha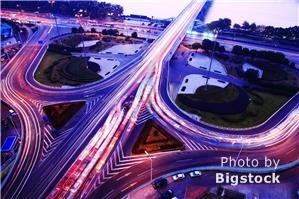 Changsha in center China's Hunan Province, is less attractive to foreign travelers. The city is a main gateway to Chairman Mao's birthplace, Shaoshan. We advise travelers to avoid this city in the hottest months.
6.

Wuhan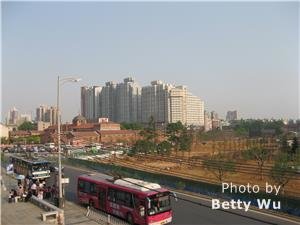 Wuhan is a very large and dynamic inland city on the Yangtze River. It is another favorite Yangtze River cruise stop.
Wuhan has suffered both major flooding and over 40°C temperatures in the wide concrete expanses of its inner city. Humidity of the river compounds the heat, so if you visit the Yellow Crane Tower and similar city sights, visit in the early morning.
7.

Xi'an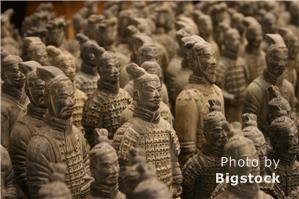 When visiting Xi'an's Terracotta Warriors and other dynastic sites in this year's temperatures of over 40°C (105°F) make sure you drink plenty of water and protect yourself from the sun. Having cool transport, restaurants, and hotels provides welcome relief. Tour Xi'an with China Highlights, and we'll keep you cool, doing our best to ensure you have a comfortable experience despite the heat.
Also Read:
The Five Most Popular Red Tourist
8.

Nanjing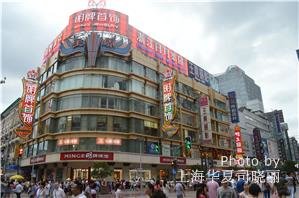 Nanjing is China's old southern capital on the Yangtze River that is also a favorite Yangtze cruise stop. The city, capital of six ancient Chinese capitals, is famous for its historical relics. Sightseeing is ok even in the hottest weather, as most of the cities' historical sights are located at the foot of the Purple Mountain. It is much cooler than the urban area. A more important reason is that all our cars are equipped with air-conditioning. If you go hiking on Purple Mountain, leave early to avoid the heat of the day.
9.

Hefei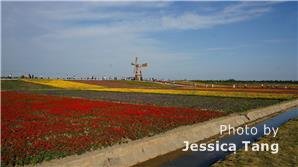 Hefei, capital of Anhui Province, is a large off-the-beaten-track city. This summer temperatures are expected to reach 42°C (107°F).
10.

Nanning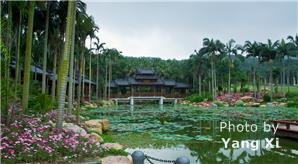 Nanning, the doorway to Vietnam, is one of China's southernmost big cities and experiences both high humidity and high temperatures. Nanning gets plenty of rainfall in high summer, but the cooling effect is very temporary.
Use plenty of sunscreen, drink plenty of water, and wear a hat to avoid heatstroke.
Also Read:
Top 6 Landmarks in China
Cooler Places in China
Top Five Tips for a First Trip to China

China Highlights
Questions and Answers About The TOP 10 Furnace Cities in China
April Offer $25 Coupon
Send your inquiry before Apr. 30, 2014, and we will email you a $25 coupon.
The coupon is valid till Dec. 31, 2014, for paying tour packages worth $250 or up.
The coupon cannot be used for paying flight tickets, train tickets, hotel rooms and day trips.
Travel Advice or Question? Ask us here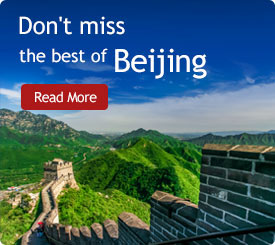 The Most Popular Articles
The Latest Travel Articles