yangtzecruise
Yangzi Explorer Cruise
Cruise Map & Itinerary

Cruise Itinerary from Chongqing to Yichang
| Day | Events & Activities |
| --- | --- |
| Day 1 | Board the ship from 5:00pm to 8:00pm and departs Chongqing at 10:00pm.(Dinner is not included) |
| Day 2 | Shore excursion to Fengdu Ghost City or New Wanxian County (8:00-10:00am). |
| Day 3 | Shore excursion to Shennong Stream(10:30am-1:00pm). |
| Day 4 | Have buffet Breakfast on board, and disembark at Maoping pier of Yichang. Shore excursion to the Three Gorges Dam Site Take a bus to Yichang say goodbye. |
Cruise Itinerary from Yichang to Chongqing
| Day | Events & Activities |
| --- | --- |
| Day 1 | Arrive at Maoping Pier from Yichang to board the ship. (Dinner is not included). |
| Day 2 | Shore excursion to Three Gorges Dam site(2:00-5:00pm). |
| Day 3 | Shore excursion to Shennong Stream(10:00am-1:00pm). |
| Day 4 | Shore excursion to Fengdu Ghost City or New Wanxian County (8:00-10:00am). |
| Day 5 | Arrives in Chongqing at 9:00am. |
Want a Yangtze River Cruise?
Cruise Introduction
First Navigation: 2008
Length: 91.5m
Width: 16.4m
Passengers: 124
The Yangtze Explorer boasts the largest standard cabins on the Yangtze River. Each identical deluxe cabin features floor-to-ceiling sliding glass doors that open out onto a private outside balcony.
The Yangtze Explorer is one of the most luxurious ships on the Yangtze River. It was designed by the famous French designer, Anthony Dugdale, and was decorated by a famous British designer, Andrew Sobenko. All onboard facilities are new and advanced, ideally suiting the elegant decor.
Three dining halls on the ship offer Western food, Chinese cuisine, and dishes from other Asian countries. A variety of programs, such as movies and performances are offered each day. The bar on top of the ship allows travelers to enjoy the scenery while sipping a cup of coffee or wine.
The ship boasts 62 cabins that can hold 124 passengers. The area of the standard cabin is about 27 square meters. All cabins have a balcony of around 3.5 square meters.
Note: The staff on the ship can prepare vegetarian food for our customers. Please inform our travel advisor if you want vegetarian food on the ship. Take care of your belongs when you disembark and go upstairs. Your guide will pick you up at the exit.
Want a stress-free and time-saving way to get to the cruise Port from the airport? China Highlights can provide you with comfortable private transport straight to the Port. Contact us and we can also help you arrange your Yangtze cruise.
VIP Service

Transport Map: Chongqing Jiangbei Airport to Chaotianmen Port, Chongqing North Railway Station to Chaotianmen Port, Yichang New Century Port to Yichang Sanxia Airport
Facilities
Safety Deposit
Beauty Salon
Observation Decks
Multifunction Hall
Library
Wheelchair
Television
Library
Bar/Cafe
Gym
Shops
Health Clinic
Card Room
Live Entertainment
Central Air Conditioning
Games Room
Life Jackets
Elevators
Sauna
Children's Playroom
Conference Hall
Observation Decks
Restaurants
Central Air Conditioning
Massage
Smoking Room
Service
Laundry Service
Internet
Photography
Shore Excursions Tour Guide
Learning Mahjong
Shopping
Welcome Performance
Spa
Medical Care
Karaoke
Beauty Salon
Broadcast of Itinerary
Carrying Luggage
Shore Excursions
The Snow Town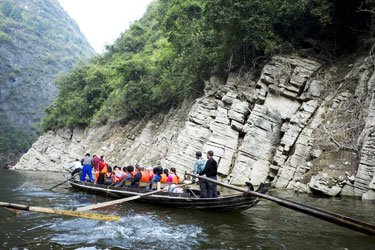 Shennong Stream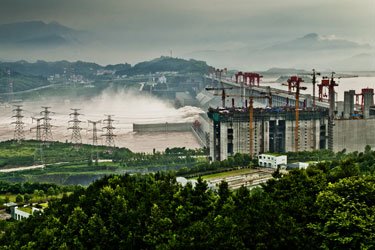 Three Gorges Dam
Want a Yangtze River Cruise?
China Highlights offers instant Yangtze cruise online bookings! Pay now to avoid price rises, get FREE UPGRADE for better views. Deck Upgrade: The prices are based on the standard cabin. Customers need to pay an additional fee (RMB 200 to RMB 600) based on the floor of the ship.
Note:
1.Child Price Reductions (Based on Full Prices): babies (0–2) occupying a bed 90% off; children (2–12) NOT occupying a bed 25% off; extra bed 25% off
2.Prices may vary according to your travel time and are higher than above price list during Chinese National Holiday and Chinese Spring Festival. Contact us for the detail price.
3.Tipping - All passengers (not include Yangtze Gold Cruises) sailing between Chongqing and Yichang are required to pay $23/RMB150 per person as service charge. The service charge is payable at the time of boarding.
Want a Yangtze River Cruise?
Related Articles

yangtzecruise
How to Plan a Yangtze River Cruise

travel guide
The Top 10 China Travel Destinations in 2021