Huangshan Tours - The Yellow Mountains
Listed as a World Heritage Site by UNESCO in 1990, the Yellow Mountains is one of the most famous and beautiful mountainous areas in China. See the classic attractions, its "Four Wonders": imaginatively-named pines, oddly-shaped rocks, seas of clouds, and hot springs. The ancient villages around can bring you back to the elegant China hundreds of years ago.
We've designed the following Huangshan tours to cater to different needs and interests. All of them are flexible and can be customized to suit your budget and interests.
Best Huangshan Tours (Classic Itineraries)
These are the top Huangshan (The Yellow Mountains) itineraries to visit the highlights of the area. Remember all these Huangshan tour packages can be changed according to your needs.





4 Days Huangshan Photography Tour
Insider information for photography lovers and professionals. The itinerary depends on what photos you want to take and when you go.

Spotlight Experiences to Enrich Your Huangshan Tour
We believe an authentic travel experience goes beyond visiting the must-see attractions. We enable you to immerse yourself in local traditions and life. The four experiences listed below give you an idea of what it would be like if you travel with us. Treat them as inspirations. Some of them are not included in the itineraries listed above. If you are interested in any of them, just tell your travel advisor and he/she will add them to your itinerary.

Rural Utopia Escape Tour
Appreciate creative oil workshop hotel
See the coolest countryside bookstore

Inner-Peace Seeking Tour
Have a relaxing meditation session
Paint a traditional round fan with ink

Hui Cuisine & Farming Tour
Taste one of China's eight great cuisines
Pick fresh vegetables at an organic farm

Got the Postcard Tour
A new fun way to travel Huangshan
Get awesome postcards as gifts!
No Suitable Tour? Need Advice?
Trip Notes for Huangshan Travel
The following trip notes are provided for you to plan your Huangshan Tour. Please inquire if you have any questions and our professtional travel consultant will reply within 1 working day.
Expand All


2. What is the best time to visit Huangshan?
3. How to get to Huangshan?
4. What are the hotels like in Huangshan?
5. Why Would I Need a Guide on the Yellow Mountains?
Why Book with Us
We cover COVID-control compliance considerately:
Confirm where you can go.
Help you get the required documents.
Offer you the best options when last-minute changes occur.
Promise you a full refund up to 24 hours before departure.
No tourist traps or risky rush-arounds! Enjoy quality with us:
Flexible travel pace
No commission shops
No risky bookings with one-man companies
No Suitable Tour? Need Advice?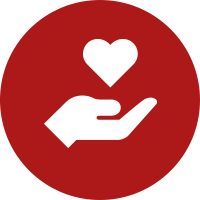 Your Wellbeing is Our Priority.
1-to-1 travel expert
Vaccinated guides
Private Rides
Your Trip is Perfectly Planned.
No crowds
Exclusive Exciting Experiences
Your Booking is Risk-Free.
No cancellation fee
Free changes