Beijing Tours
Beijing, the imperial and modern capital of China, is the front door to China's history and China today. It has some of the finest remnants of China's imperial past and its cityscapes showcase modern China's prestige. Our private Beijing tours will allow you to capture the spirit of China.
Our tours are typically private and tailor-made. We innovate and create uniquely delightful experiences that go far beyond rushing around the tourist attractions. Our tours will allow you to immerse yourself in local traditions and to connect with the local people and culture.
Best Private Beijing Tours for 2021
These are the most popular itineraries for visiting the classic sights. 80% of first-time visitors choose these tours. All the following tours are private and can be customized.

4-Day Emperor's Tour of Beijing
A full exploration of Beijing's history and culture
Connect with local life in the historical hutongs
Explore the Forbidden City with an expert guide

4-Day Secrets of Beijing Tour
Enjoy a night at the finely-lit Great Wall
Walk on the most beautiful Great Wall section
Experience Chinese culture at Gubei Water Town

5-Day Beijing Family Tour
Discover the Forbidden City according to kids' interests.
Enjoy a toboggan ride down from the Great Wall.
Have lunch in the first smart restaurant in Beijing.
Great Wall Hiking Tours
These are the 3 most popular Great Wall hiking tours. The best way to explore the Great Wall is with a guide who hikes with you, presents the Wall's history, and shows you the best photo spots.



Beijing Layover Tours and Excursions
Utilize your layover time to visit Beijing's classic sights. Below are the two most popular tours for an excursion.



China Tours from Beijing
Beijing is a major gateway city to most tourist cities in China. Convenient transportation including flights and bullet trains mean it is very easy to start your China trip from Beijing. See below our most popular 3 China tours from Beijing.



8-Day The Golden Triangle
Explore China's ancient glory and its ambitious modernity with our top itinerary for first-time visitors.
No Suitable Tour? Need Advice?
Spotlight Experiences to Enrich Your Beijing Tour
We believe an authentic travel experience goes beyond visiting the must-see attractions. We enable you to immerse yourself in local traditions and life.

Emperors and Their Families
Discover a "living" Forbidden City.

A Taste of Chinese Culture
Experience Chinese culture in a small town

Beijing-Life Discovery Walk
See the ordinary people's life in Beijing

The Old Beijing of A Foodie
Understand the old Beijing with your stomach
Why Book with Us
We cover COVID-control compliance considerately:
Confirm where you can go.
Help you get the required documents.
Offer you the best options when last-minute changes occur.
Promise you a full refund up to 24 hours before departure.
No tourist traps or risky rush-arounds! Enjoy quality with us:
Flexible travel pace
No commission shops
No risky bookings with one-man companies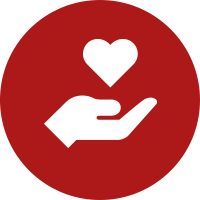 Your Wellbeing is Our Priority.
1-to-1 travel expert
Vaccinated guides
Private Rides
Your Trip is Perfectly Planned.
No crowds
Exclusive Exciting Experiences
Your Booking is Risk-Free.
No cancellation fee
Free changes