Best Chengdu Tours 2021 — Private Chengdu Tour Packages
Homeland of giant pandas Chengdu is one of the most historic cities in China, with a history of over 3,000 years. The region enjoys the name 'land of abundance' not only for its abundant grain products but also for its richness of stunning landscapes.
Lovely pandas, picturesque landscapes, the Giant Buddha, and Tibetan villages are sparkling diamonds on the crown of Chengdu. With reportedly the highest density of restaurants and teahouses of any city in the world, Chengdu is the first city in Asia to be named as a UNESCO City of Gastronomy.
How to Plan Your Chengdu Tour? Click to know more.
Based on our purpose of creating a real connection with the beauty of a destination, we have carefully crafted the following Chengdu tours to explore all the highlights in and around Chengdu. All our private Chengdu tours are flexible and can be customized to suit your budget and interests.
Top Chengdu Tours
These are the most popular Chengdu tours for visiting classic attractions and the area around. All the following tours are private and can be customized.

Chengdu Panda Tours

To participate in the panda volunteer experience, customers would need to provide the nucleic acid test results within 7 days or the certificate of vaccination.
These are the most popular panda tours for panda lovers. We have designed various Chengdu panda tours to meet your requirements. All can be customized.



Best Sichuan Tours from Chengdu
Sichuan is endowed with snowy mountains, crystalline lakes, and hidden valleys. Set off with our private tours from Chengdu to discover Sichuan's innate natural beauty.



Chengdu Food Tour
Sichuan food is well-known for its spicy taste, but it's far more than that. Brace yourself for a gastronomic adventure with our Chengdu food tours.



Chengdu Day Trips
Chengdu city and areas around are full of wonders. Our Chengdu day trips will allow you to get immersed in the real life of Chengdu people and explore lovely scenery.



Chengdu to Jiuzhaigou Tours



No Suitable Tour? Need Advice?
Spotlight Experiences to Enrich Your Chengdu Tour
We believe an authentic travel experience goes beyond visiting the must-see attractions. We enable you to immerse yourself in local traditions and life.
Why Book with Us
We cover COVID-control compliance considerately:
Confirm where you can go.
Help you get the required documents.
Offer you the best options when last-minute changes occur.
Promise you a full refund up to 24 hours before departure.
No tourist traps or risky rush-arounds! Enjoy quality with us:
Flexible travel pace
No commission shops
No risky bookings with one-man companies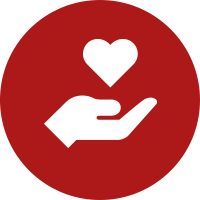 Your Wellbeing is Our Priority.
1-to-1 travel expert
Vaccinated guides
Private Rides
Your Trip is Perfectly Planned.
No crowds
Exclusive Exciting Experiences
Your Booking is Risk-Free.
No cancellation fee
Free changes