Xiamen Tours
The beautiful harbor city of Xiamen, known to the West as Amoy, is characterized by a charming waterfront district, special colonial mansions, a pleasant and mild climate, a clean environment, and its characteristic food.
From Xiamen, you can explore the World Heritage Site of the Fujian Tulou to find Mulan's "hometown", head northeast to Wuyi Mountain to see the beautiful Danxia landform and learn about ancient Fujian culture, or go north to Xiapu Mudflat to have an incredible photography trip.
No matter whether you would like to have a relaxing weekend in Xiamen or if you would prefer to go beyond the normal sightseeing to have an in-depth trip to trace the origins of the Hakka or Minnan cultures, we can tailor-make your trip according to your interests and requirements.
Most Popular Tours in Xiamen and the Surrounding Areas
These are some suggested itineraries for touring Xiamen as well as multi-destination tours including Xiamen.

1-Day Nanjing Tulou Tour
Find the truth behind what American eyes thought was a "missile weapon base".
Visit the oldest earthen building in Nanjing.
Walk in Mulan's "hometown" — the Fujian Tulou.



3 Days Essence of Xiamen and In-Depth Tulou Tour
Have a relaxing afternoon on the romantic Gulangyu Island.
Spend one night in an original tulou and experience working as a tea farmer.
Discover the earthen buildings of different styles in Hongkeng Tulou Cluster.

5 Days Fujian Scenic and Cultural Tour
Enjoy the beauties of the Garden City, Xiamen.
Discover the traditional Chinese communal residences called the Fujian Tulou.
Hike on Wuyi Mountain and see the beautiful Danxia landform.

No Suitable Tour? Need Advice?
Why Book with Us
We cover COVID-control compliance considerately:
Confirm where you can go.
Help you get the required documents.
Offer you the best options when last-minute changes occur.
Promise you a full refund up to 24 hours before departure.
No tourist traps or risky rush-arounds! Enjoy quality with us:
Flexible travel pace
No commission shops
No risky bookings with one-man companies
Common Questions Travelers Ask Us
Expand All
1. Can I spend the night in a tulou?
You can stay in an original tulou and experience the simple Hakka atmosphere and hospitality of the Hakka people. We have arranged an overnight stay in an original tulou during our 3-Day Essence of Xiamen and In-Depth Tulou Tour for you to enjoy the Hakka atmosphere. Spending one night in a tulou village is a good idea to avoid the tourist crowds. The villages are quiet and more authentic before the tourists arrive in the morning and after they leave in the afternoon.
Recommended hotels:
Nanjing Qingdelou Inn (original tulou hotel)
Tsingpu Tulou Retreat (boutique hotel in a restored tulou)
2. Can I stay overnight on Gulangyu Island?
3. Which tulou cluster is recommended?
No Suitable Tour? Need Advice?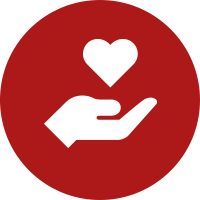 Your Wellbeing is Our Priority.
1-to-1 travel expert
Vaccinated guides
Private Rides
Your Trip is Perfectly Planned.
No crowds
Exclusive Exciting Experiences
Your Booking is Risk-Free.
No cancellation fee
Free changes