How to Plan a Family Tour of Beijing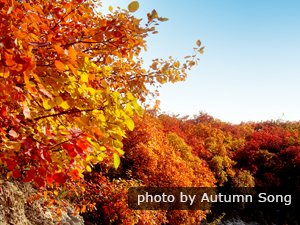 Fragrant Hills Park in autumn
Beijing, an oriental tourist hot spot combining a long and rich history with modern life, is not only the most popular China tour destination for young and senior travelers, but also for family tours. We at China Highlights here provide some suggestions for Beijing family tour planning.
Duration: Usually five days to one week is enough.
Best time to go? Autumn (cool and comfortable weather and best fall foliage scenery from September to November)! See our Beijing September, October, and November weather summaries.
What to pack? Camera, any necessary medicine, a Beijing subway map, and a Beijing city center attractions and transport map.
Weather: If you travel in winter bring thermal clothes, especially for children. Don't stay outside for a long time.
Look after your children near roads because the traffic in Beijing is often busy.
Attractions That Children Love
Your children may be interested in parks, museums, historical sites, shopping streets, and authentic snacks and restaurants. Beijing has all these and much more to give you an unforgettable tour.
Beijing Happy Valley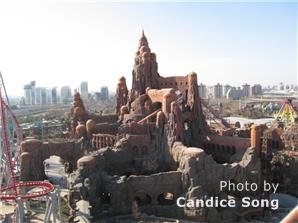 Beijing Happy Valley
Various recreation facilities and cartoon characters are in this dreamlike and adventurous fairytale kingdom. The night performances in summer are brilliant.
Beijing Shijingshan Amusement Park
Similar to Beijing Happy Valley, Shijingshan Amusement Park is another large theme park in Beijing with many fun rides. It is also a great wonderland for children.
Beijing Zoo and Beijing Ocean Park
Animals are many children's favorite interest. Beijing Zoo has a large number of animals, including pandas, giraffes, and some rare species. The dolphin and other ocean star performances in the ocean park are must-see shows in Beijing Zoo.
Beijing World Park
All the famous world landmarks in Beijing World Park provide you with an interesting introduction to the world. Without traveling to other countries you can get a feeling of taking a round-the-world tour.
Also read
Top 8 Water Parks in China
.
Skiing in Winter
Ski resorts around Beijing give you a great opportunity to go skiing with your family with professional skiing instruction and equipment. Many children love this activity.
| Ski Resort | Hours from the City Center | Location | Season |
| --- | --- | --- | --- |
| Nanshan Ski Resort | 1.5 hours | Near the village of Miyun, about 60 kilometers northeast of Beijing | December – late February |
| Badaling Ski Resort | 1.5 hours | Three kilometers from the Great Wall | December – March |
| Lianhuashan Ski Resort | 1.5 hours | Zhang Sub-district, Shunyi District near Beijing's International Airport | December – March |
Check out more top ski resorts in China.
Apart from going skiing, skating on lakes or rivers is another highlight in Beijing. Beihai Park and the Summer Palace are great places for travelers and local people to have fun.
Interesting Activities for Children
In the hutongs: learning to apply facial makeup for Beijing opera and Chinese calligraphy, and making kites, dough figurines, and dumplings
In Temple of Heaven Park: flying kites (best time: spring and autumn) and learning tai chi
Touring around the city by insider-car: you can take a inside-car (at most two people and a professional driver of the car rent agency) to travel around Beijing city, or some famous attractions (like the Great Wall).
Meals
What if your children don't like Chinese food? Don't worry. There are plenty of children-oriented foreign restaurants and Western restaurants with good English service, such as KFC and McDonald's, which can be easily found on the streets, especially near the attractions and shopping malls. We have listed several recommended Western restaurants in Beijing for you.
The most representative food in Beijing is Beijing duck, and most children and grownups like that! Local snacks can be found in the ancient snack streets.
Please see best food and restaurants in Beijing Hutongs, and top 10 snacks shops in Beijing for more choices.
Accommodation
Some traditional hotels, such as courtyard residences (siheyuans) in the hutongs, have unique characteristics. The Chinese old-style houses retain a quiet charm. If you want to experience the idiomatic Beijing life of the past, choose a siheyuan!
Han Royal Garden Hotel and Red Wall Garden Hotel are two exquisite hotels with rich Chinese ancient-style atmosphere. They are located in Hutongs, where you can really have a great experience of the local life.
Hotel Reservation
Highly-sought-after hotels in Beijing need reservations especially in the peak season (from late spring to autumn and some important holidays, such as the Labor Day and National Day holidays).
Click here for Beijing Accommodation.
Beijing Family Tours
Choose from our customizable tours below, or contact us for a tailor-made Beijing family tour. China Highlights will provide you with superb service.
Beijing Family Tours
Other Package Family Tours including Beijing
| Tour | Duration | Cost | Cities and Attractions |
| --- | --- | --- | --- |
| Top China Family Vacation Tour | 9 days | $1799 | Beijing, Xi'an, Shanghai |
| Panda and Yangtze River Cruise Family Tour | 11 days | $2209 | Beijing, Xi'an, Chongqing, Yangtze River, Yichang, Shanghai |
| Beijing with Yangtze River and Panda-Keeping Tour | 12 days | $2299 | Beijing, Chengdu, Chongqing, Yangtze River, Yichang, Shanghai |
| Beijing to Guilin and Hong Kong Family Tour | 10 days | $2499 | Beijing, Guilin, Yangshuo, Hong Kong |
| Ancient China and Natural Wonders Family Tour | 11 days | $2399 | Beijing, Xi'an, Guilin, Yangshuo, Shanghai |
Questions and Answers About How to Plan a Family Tour of Beijing
Hlengiwe
2012-12-16
Show Answer
me and my family we want to tour bejing 3 children and 4 adults.
Hi Hlengiwe, that is a smart decision. We are more than pleased to arrange this tour for you. In order to give you an accurate quotation please help me with below the information
1. How old are your children, please? We have discount for children under 12.
2. Starting date of the tour
3. Places or attraction that you want to visit
4. Class of Hotel: 3 / 4 / 5 star
5. Estimative total budget per person.
After getting further information from you, we will send you a detailed itinerary.
Whitney Liao replied on 2012-12-17
April Offer $25 Coupon
Send your inquiry before Apr. 30, 2014, and we will email you a $25 coupon.
The coupon is valid till Dec. 31, 2014, for paying tour packages worth $250 or up.
The coupon cannot be used for paying flight tickets, train tickets, hotel rooms and day trips.
Travel Advice or Question? Ask us here

China Highlights
Beijing Travel Guide