Huangshan Weather in April
The temperature increases in April, and is between 10 °C (50 °F) and 15 °C (59 °F). It rains a lot in this month, and the average precipitation is 232.6 mm, so bring an umbrella or raincoat if you want to climb the mountain.
A thin sweater is enough for you if you plan to remain indoors, but bring a thick coat if you go outside, especially if you want to see the sunrise since the early mornings are cold. Since April sees a lot of rain, bring a raincoat.
The coming of the spring brings green trees as well as various flowers all over the mountains and plains, making for gorgeous scenery. What's more, be sure to see the sunrise from the sea of clouds, as it is quite a visual feast. See our Huangshan Tours.
Huangshan Climate Information by Month
You might like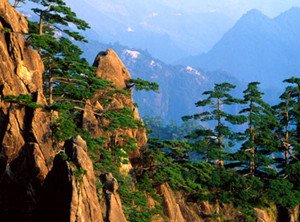 Photography Tips at the Yellow Mountains

China Highlights
Huangshan Travel Guide