Huangshan Weather in May
May is generally mild, with an average temperature of 15 °C (59 °F). May falls during the plum rain season, so the month gets a lot of rain and has an average precipitation of 273.3 mm. Remember to take an umbrella or a raincoat, and wear a windbreaker with a shirt or a light sweater.
The busy travel season starts in May, since the first to the third of the month mark the Labor Day holiday. During this time, many people travel to Yellow Mountain, where you can appreciate wild flowers such as azaleas, along with the greenery of the mountain. Hotels and travel accommodations are in great demand, so make your reservations in advance. See our Huangshan Tours.
Huangshan Climate Information by Month
Questions and Answers About Huangshan Weather in May
melanie
2013-05-27
Show Answer
When best to visit, March or Dec? Any cable car going up in Dec? Is it too slippery in Dec?
Dear Melanie, In March, the average temperature will be 5-15℃(41-59℉) , it usually rain, but not heavily. In December it will be 4-8℃(39-46℉), it will be snowy in the end of Dec., it will be cold. If you don't like cold weather, you could visit there in March. The cable car is available in December. If it will snow, it is slippery, anyhow you'd better wear a pair of skidproof shoes for visiting. In general, the best traveling time is Sep. and Oct. It will be cool and you could see the colorful sceneries, but there are many tourists during that time. Lussie Lu replied on 2013-05-28
bfkoon
2012-10-24
Show Answer
Is it very rainy in May 21 onwards in Huangshan ? Any days with clear sky towards the 3rd week of May ?
Hi Koon, the best time to visit Huangshan would be May and June. As for the weather situation, I suggest that you focus on this website: http://www.weather.com.cn/english/. Please let me know if you are interested in our Huangshan trip. Michael Hu replied on 2012-10-24
April Offer $25 Coupon
Send your inquiry before Apr. 30, 2014, and we will email you a $25 coupon.
The coupon is valid till Dec. 31, 2014, for paying tour packages worth $250 or up.
The coupon cannot be used for paying flight tickets, train tickets, hotel rooms and day trips.
Travel Advice or Question? Ask us here
You might like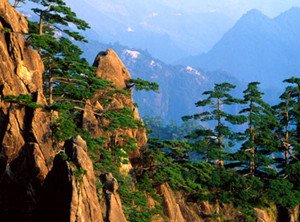 Photography Tips at the Yellow Mountains

China Highlights
Huangshan Travel Guide