Huangshan Weather in September
The temperate begins to cool down in September, with low and high temperatures of 18 °C (64.4 °F) and 26 °C (78.8 °F). The average temperature is 16 °C (60.8 °F) during the month, and average rainfall for the month decreases to 180 mm.
Although the temperature is not low, it is still cool on the mountain. Wear a blouse and jeans with a sport jacket if you plan to climb the mountain. Remember to take your umbrella or raincoat as well as sunscreen.
During September, the maple leaves are turning red. Climbing the mountain and enjoying the unique scenery of legendary pines, picturesque rocks, and a sea of clouds during this time is a lot of fun. After that, enjoy the hot springs for a relaxing experience. Mid-autumn day comes in September, and is when you can taste delicious moon cakes and hear beautiful stories and learn about the local culture. See our Huangshan Tours.
Huangshan Climate Information by Month
Questions and Answers About Huangshan Weather in September
sarah
2013-05-10
Show Answer
Please advise how far is huangshan to Suzhou as well as Suzhou to Hangzhou. Thanks
Hi Sarah, from Huangshan to Suzhou is about 500km, 11hrs by train.
From Suzhou to Hangzhou is about 160km, 2.5hrs by bullet train.
Whitney Liao replied on 2013-05-11
Sarah
2013-05-10
Show Answer
A group of friends (6-8 of us) are planning a trip to Huangshan in September. We also plan to visit Suzhou, Hongcun, Tunxi as well as Hangzhou. We will fly in Malaysia/Hangzhou/Malaysia. Our trip will be 8-9 days. Can you please advise the places of interest that we should visit at each destination and how long we should stay at each place. Thank you.
Hi Sarah, thanks for your inquiry.
I've sent you a detailed itinerary about your Hangzhou, Suzhou, Huangshan trip via email, please check it.
Should you have any questions, please feel free to let me know. Thanks, Whitney
Whitney Liao replied on 2013-05-10
DKL
2013-01-21
Show Answer
Hi - I just sent an email - I forgot to mention - it would be nice to travel to Huangshan mountain and watch the sunrise when the mountains are at their greenest? Does this make May or September a better time to go? (Middle of May or middle of September)?
Hi DKL, mid May is a better time to go.
Whitney Liao replied on 2013-01-22
April Offer $25 Coupon
Send your inquiry before Apr. 30, 2014, and we will email you a $25 coupon.
The coupon is valid till Dec. 31, 2014, for paying tour packages worth $250 or up.
The coupon cannot be used for paying flight tickets, train tickets, hotel rooms and day trips.
Travel Advice or Question? Ask us here
You might like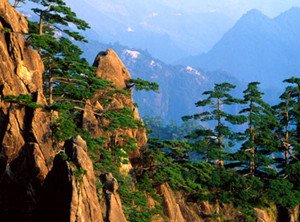 Photography Tips at the Yellow Mountains

China Highlights
Huangshan Travel Guide