China Hiking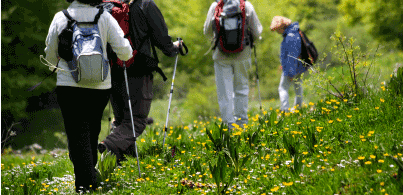 China Hiking
The natural way to travel
A healthy way to explore China's varied landscapes
Experience China more deeply
See otherwise inaccessible places
Over 20 hiking trails/tours
China is vast with varied landscapes. Its awesome landscapes and ancient culture keep attracting outdoor lovers to come and explore. From the hiking routes in Tibet at an altitude of over 4,000 meters, to easy walking tour in big cities, China offers a variety of hiking routes to suit walkers of all levels.
China Hiking Destinations By Theme

Beautiful Natural Scenery
China is blessed with some wonderful landscapes. From the karst hills along the Li River to the Yangtze's deepest gorge in Lijiang, all the destinations listed below offer hikers picturesque scenery.

Historical Heritage
If you are interested in China's history and like hiking, you may consider one of the following places for a hiking trip. The imperial remnants and ancient temples combine with stunning scenery.

Coastlines and Seascapes
In Hong Kong and on Hainan Island there are many large coastal hiking areas. Such hikes offer warmth, pristine beaches, sea air, amazing views, relaxation and revitalization.

Shopping and Leisure
Walking, shopping and seeing sights and people on the way in China's big cities offer walkers a great opportunity to experience the real China first hand.
Most Popular China Hiking Routes

Hike along one of China's most beautiful rivers and enjoy the karst landscape.
Hike the full length of the Yangtze's deepest gorge.

Hike a substancial length of the Great Wall for a deeper impression of its magnitude, variety and use.

A truly beautiful route, with crystal-clear waters, ancient villages, bonsai trees, and mountains.

See China's longest River and explore the ancient culture on it.

Experience the pure beauty of the "Roof of the World", and explore an untouched world.

China Highlights
Questions and Answers About China Hiking
April Offer $25 Coupon
Send your inquiry before Apr. 30, 2014, and we will email you a $25 coupon.
The coupon is valid till Dec. 31, 2014, for paying tour packages worth $250 or up.
The coupon cannot be used for paying flight tickets, train tickets, hotel rooms and day trips.
Travel Advice or Question? Ask us here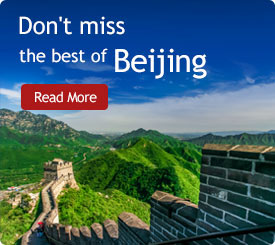 The Most Popular Articles
The Latest Travel Articles