Chinese Food Tours
Chinese food with its variety and complexity is undoubtedly one of the finest cuisines in the world. It is delicious, healthy and, above all, different.
Good food is surely one of the main elements of a satisfactory tour. For foodies, China Highlights has designed five value-packed private tours, combining China's must-see attractions with meals in carefully selected restaurants favored by local people to ensure a real taste of China.
Suggested Itineraries


8-Day Beijing, Chengdu and Guangzhou Tour
Chinese food is "sweet in the south, salty in north, sour in the west, and spicy in the east." Your will experience salty in Beijing, spicy in Chengdu, sweet in Guangzhou.

3-Day Sicuan Cuisine Tour
Have you dreamed of being a working with Pandas? Join the Panda Keeper-International Internship Program Plan and see your dreams come true.
No Suitable Tour? Need Advice?
Why Book with Us
We cover COVID-control compliance considerately:
Confirm where you can go.
Help you get the required documents.
Offer you the best options when last-minute changes occur.
Promise you a full refund up to 24 hours before departure.
No tourist traps or risky rush-arounds! Enjoy quality with us:
Flexible travel pace
No commission shops
No risky bookings with one-man companies
No Suitable Tour? Need Advice?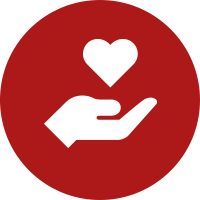 Your Wellbeing is Our Priority.
1-to-1 travel expert
Vaccinated guides
Private Rides
Your Trip is Perfectly Planned.
No crowds
Exclusive Exciting Experiences
Your Booking is Risk-Free.
No cancellation fee
Free changes