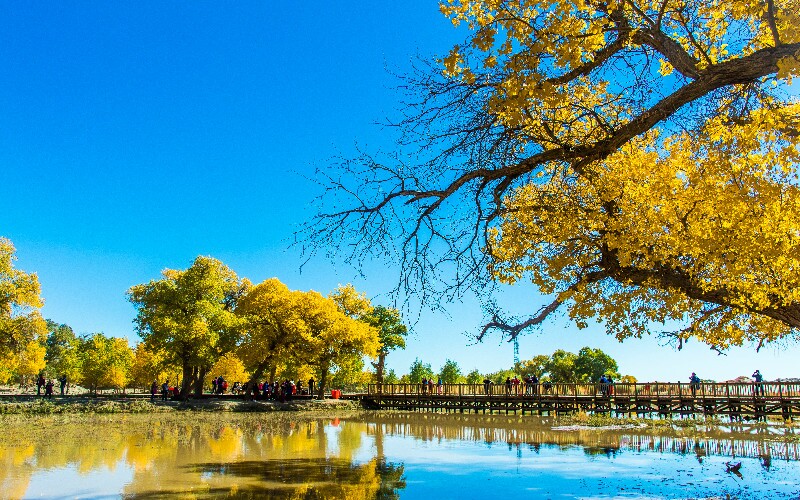 travel guide
The Top 13 Most Beautiful Places in China
China's vast and diverse territory endows the country with some of the most beautiful natural scenery on earth. From the picturesque karst landscape in Guilin and Yanshuo to the precipitous pillars in Zhangjiajie, from the colorful lakes in Jiuzhaigou to the Rainbow Mountains in Zhangye, China's diverse natural beauty is as impressive as its splendid culture.
1. Ejina Desert Polar Forest in Inner Mongolia
An Euphrates poplar golden leaves shoot in autumn is a dream trip for many photography lovers. If you're one of them, the Populus euphratica forest in Ejina, Inner Mongolia is the right place for you. Ejina Euphrates Poplar Forest is one of the best remaining ancient desert poplar forest areas, and features dazzling golden leaves, dreamy water reflections, running sheep, and boundless deserts with longed-for camel riding opportunities. It is a good place for both sunrise and sunset shoots.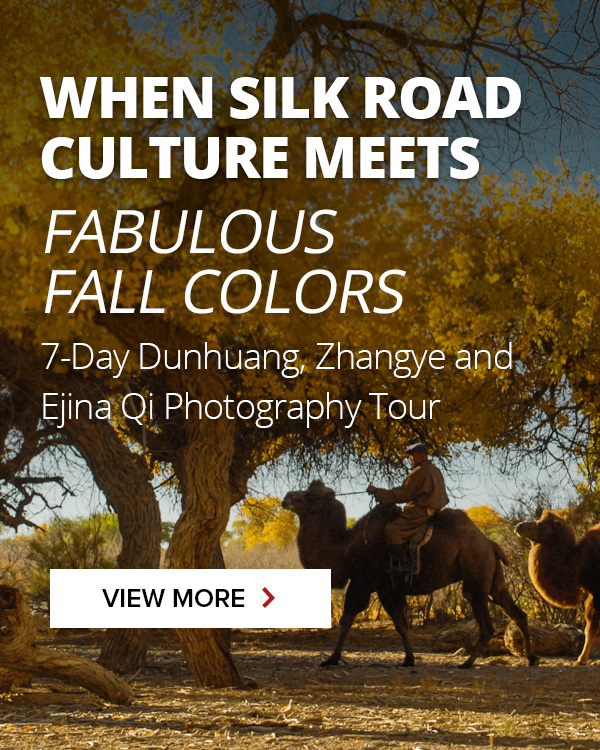 With its advantageous position adjacent to Gansu Province, Ejina Euphrates Poplar Forest is usually combined with a trip along the legendary Silk Road. Travelling from Dunhuang to Zhangye via Jiayuguan and Ejina, with the mysterious Mogao Caves, desert landscapes, and colorful landforms, and the stunning golden leaves, you will have a rich touring experience.
Recommended tour: 7-Day Dunhuang, Zhangye, and Ejina Photography Tour
2. The Yellow Mountains — Sunrises and Seas of Cloud
An image of a twisting pine tree growing from a curiously-curved rock pops into Chinese minds when they hear of the Yellow Mountains.
These mystical and mist-ical mountains are the most beautiful and most famous in China. Their classic attractions are grand dawns and their "four natural wonders": peculiar pines, oddly-shaped rocks, seas of clouds, and hot springs.
3. Zhangjiajie — Precipitous Pillars
The precipitous pillars in Zhangjiajie National Forest Park are the inspiration for the Hallelujah Mountains in Avatar.
Zhangjiajie is famous for its towering peaks, breathtaking rock pillars, and deep valleys. The forest of massive pillars is one of the best muses for photographers in China.
4. The Li River & Yangshuo — China's Most Beautiful Karst Landscapes
The Li River is like an artist's masterpiece, bounded by classic sheer karst hills, which have inspired many poets and ink painters. It is listed as one of the world's "Top 10 Watery Wonders" by America's National Geographic Magazine and the World's "15 Best Rivers for Travelers" by CNN Travel.
Chinese tourists first think of Yangshuo when looking for natural beauty. Yangshuo is famous for its karst hills and rivers. Taking a bamboo raft or having a cycling tour into the countryside, you can enjoy the idyllic, painting-like scenes.
5. Hangzhou — Next Best Place to Heaven
Renowned for its scenic beauty, Hangzhou is one of the most photogenic cities in China. In the 13th century, Marco Polo described Hangzhou as "the city of heaven" and "the finest and most splendid city in the world".
Hangzhou's most famous sight, West Lake, is considered one of the most beautiful sights in China. Each season offers picturesque scenes that will leave an ever lasting impression.
The best time to go is spring (March to May). The lake, ancient buildings, and causeways decorated with flower blossoms are the theme of many an elegant Chinese painting.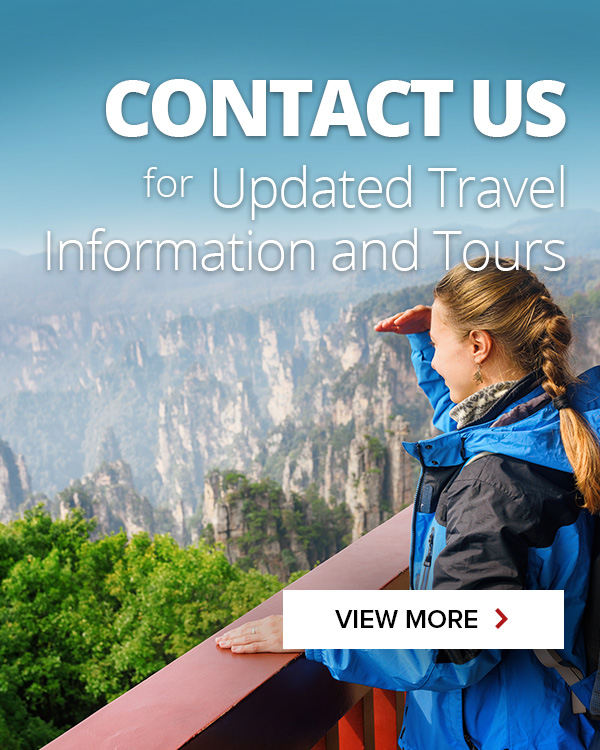 6. Hong Village — Nine Centuries Quaint
Hongcun is a picturesque village with beautiful watery scenes round its lotus ponds and bridges, as well as charmingly crafted architecture.
Villagers have diverted water into "house gardens" and "water yards", which exist only in this village. The village, in its breathing-taking setting, looks like a Chinese painting. The village attracts many Chinese art students to practice their skills.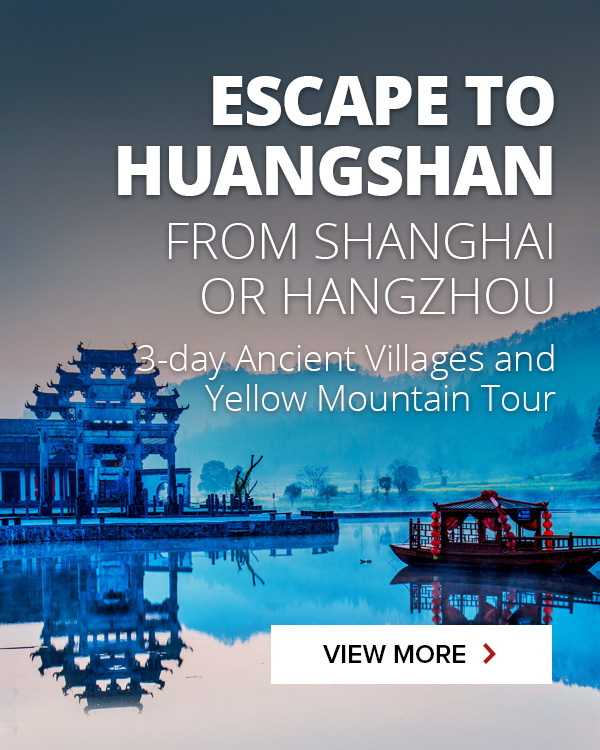 Hongcun was a setting for "the best Chinese film of all time" — Crouching Tiger, Hidden Dragon.
7. Lijiang — An Ancient Town with Awesome Natural Beauty
Lijiang, with its snowy mountains, highland glacial lakes, and majestic canyons, is a breathtakingly beautiful destination.
You can take a cable car up Jade Dragon Snow Mountain for a fantastic view of the glaciated peak, and hike along one of the deepest gorges in the world — Tiger Leaping Gorge.
Beyond the natural scenery, you can also find many historical sites, such as Lijiang Ancient Town and Shuhe Ancient Town.
8. Zhangye's Danxia Landscape — Rainbow Mountains
The Danxia landscape in Zhangye is vividly named "Rainbow Mountains" by many due to its dazzlingly colors. Danxia (丹霞 /dan-sshya/) means "red, red clouds". In China's remote northwest, Zhangye is ignored by ordinary travelers, but deeply loved by photographers.
The landscape is composed of curvy, layered, multi-hued formations, most of which are several hundred meters high. When the sun shines on them, their colors appear in full vibrancy. It looks like an oil painting when the vast red rock formations are simply set against a pure blue sky.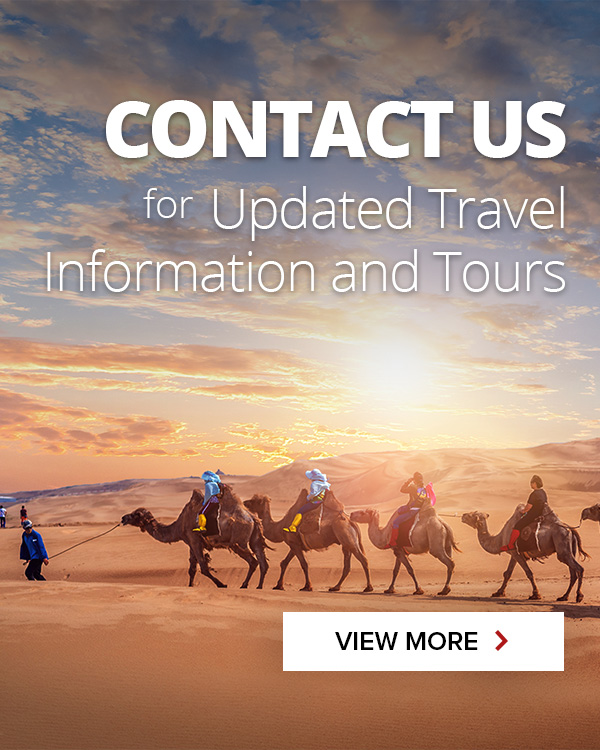 9. The Yuanyang Terraced Fields — Steps to Heaven
"If you are a traveler, but have never been to Yuanyang,
Yuanyang will feel sad for you;
If you are a photographer, but have never been to Yuanyang,
God will feel sorry for you!"
There are many things that you know will never be surpassed once you see their beauty. And you will find Yuanyang's terraced fields are the most beautiful terraces in the world, once you have been there.
10. Jiuzhaigou — Colorful Alpine Lakes
Jiuzhaigou, in remote west China, has inspired dreams of a colorful fairyland among many travelers. Jiuzhaigou features multicolored lakes surrounded by vast mountain forests. These lakes change color throughout the day and year. The colors come from the reflections of surrounding mountainsides and algae and minerals in the lakes.
Fall is the most beautiful season in Jiuzhaigou, when the landscape changes color, providing a vivid backdrop of autumnal hues — an unspoiled, dazzlingly beauty rarely rivaled in China.
11. Tibet — Lofty Mountain Splendor
Tibet, locked in the Himalayas, holds travelers' imaginations of the lost Shangri-la. From the unspoiled sacred lakes to the world's highest peak — Mount Everest; from the vast untouched Changtang Grasslands to the depths of the Yarlung-Tsangpo Canyon, the Roof of the World is filled with awe and pristine beauty.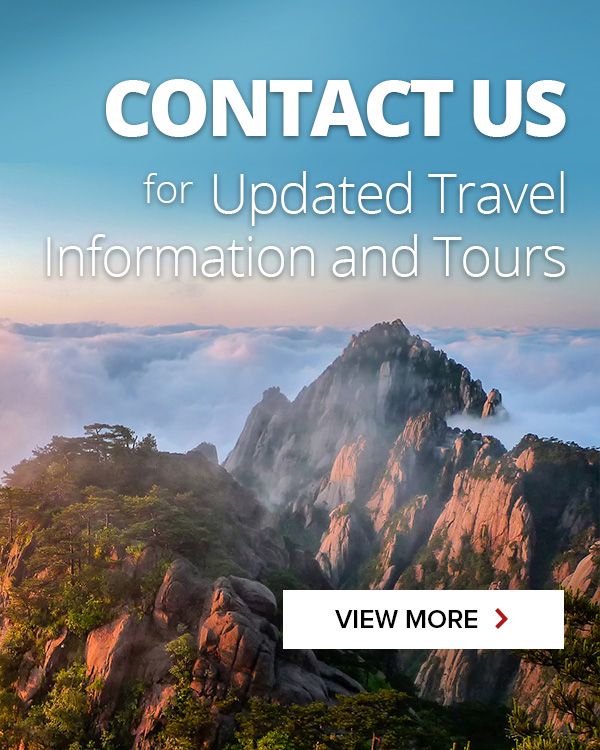 12. Western Sichuan Province — Daocheng Yading Nature Reserve
Yading Nature Reserve is called the "the last pure land on earth" and "the last Shangri-La". It features snow-capped mountains, crystal clear lakes, vast grasslands, and colorful forests. You can tour it by starting from Chengdu and passing through Xinduqiao, a picturesque Tibetan town famous for its plateau pasture views, before arriving at Daocheng Yading Nature Reserve. You will see stunning fall scenery throughout the whole trip.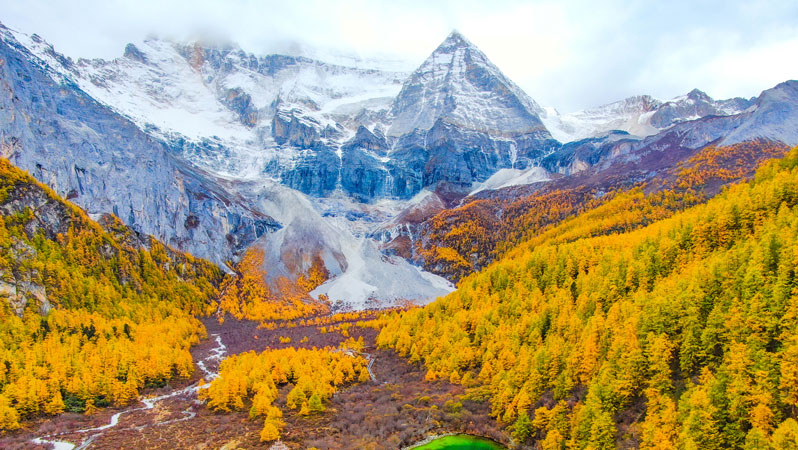 The Tibetan culture experience is another highlight in this route. You can see many ancient monasteries and Tibetan style houses during the trip.
Recommended tour: Private 5-Day Daocheng and Yading Tour. Or if you want to join a small-group Daocheng and Yading trip for National Day Holiday 2020, please contact us. The tour is from October 2nd to 7th, priced CNY 6,699 per person.
13. Shangri-La — the Meili Snow Mountains
In the southwest of Deqin County, Shangri-La and the surrounding Meili Snow Mountains is a holy place of pilgrimage for Tibetan people. The mountain range has 13 peaks and the main peak is Kawagebo, which is 6,740 meters (22,100 feet) above sea level.
The most important highlight is the golden sunrise on these spectacular snow-capped peaks.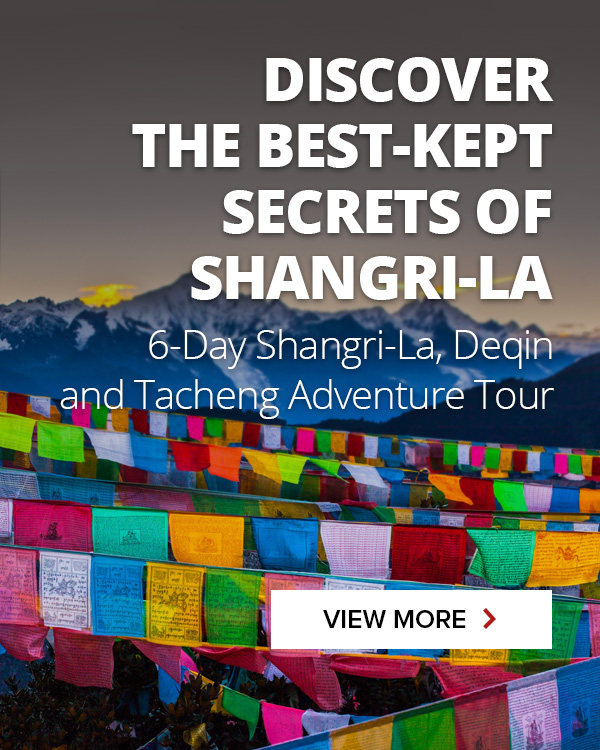 The best season to visit the Snow Mountains is autumn when the sky is clear and blue. 
Besides the snow-capped mountains, you can also see plateau lakes, thick forests, exotic flowers and trees, and various wild animals in the mountains. There are many Tibetan monasteries and villages at the foot of the mountains, bringing you real Tibetan culture experience.
Pudacuo National Park, about 22 km (14 mi) from Shangri-La, is also stunning in fall. The blue sky, red meadows, clear lakes, and colorful forests make a beautiful picture.
Recommended tour: Private 6-Day Shangri-La, Deqin and Tacheng Adventure Tour
Visit These Beautiful Places with Us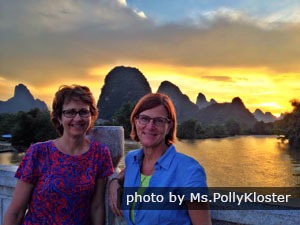 It is hard to plan a trip to cover all these naturally beautiful places on your own. Our travel advisors can help you with an itinerary and personal advice. They can help you choose awesome places according to your interests, and plan the trip you want.
If you are planning to travel to these places, click on the links in the article for more information. Or contact us to tailor-make a tour according to your requirements. Or continue to read How to Plan a First Trip to China
Here are two sample itineraries for inspiration: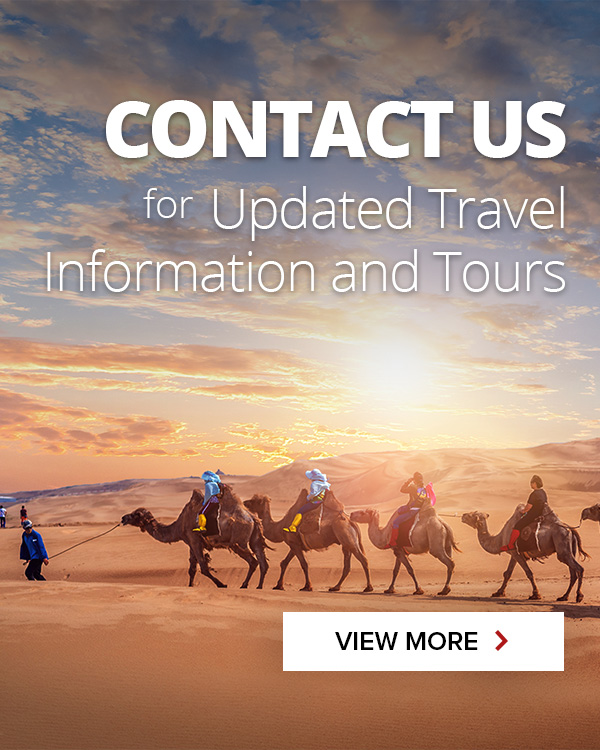 Related Articles

travel guide
Top 6 Places to Visit in January in China

travel guide
The Top 10 Tourist Attractions in China