China Biking Tours
China biking tours offer an outdoor adventure to explore the grand China. We have selected the most popular biking destinations like Guilin, Qinghai and Yunnan. You will cycle among the picturesque karst landscapes and peaceful countryside, immerse yourself at the unique beautiy of Guilin. Have a chance biking along the pure Qinghai lake, which is a stage for the popular Qinghai Tour professional bicycle racing event that is held every year in July at the same time as the Tour de France. Yunnan is another wonderful place to discover with glorious scenery and much minority culture.
We've designed the following tours to cater to different needs and interests. You can choose different difficult levels to follow your own pace during your tours.
Most Popular Biking Tour
No Suitable Tour? Need Advice?
Common Questions Travelers Ask Us
Expand All
Guilin: The most popular traveling time in Guilin is from May until October. You should avoid July and August because of hot summer.
Qinghai Lake biking: The best time is June to September. July and August is the most expensive months.
Yunnan: Yunnan is a cool place to stay in summer and a warm destination in winter. The capital city-Kunming is famous as a "Spring City"in China because its weather and climate. But the most popular time for hiking is March to October.
2. Bicycles checking
3. Road conditions
4. About Qinghai Biking Tour
Why Book with Us
We cover COVID-control compliance considerately:
Confirm where you can go.
Help you get the required documents.
Offer you the best options when last-minute changes occur.
Promise you a full refund up to 24 hours before departure.
No tourist traps or risky rush-arounds! Enjoy quality with us:
Flexible travel pace
No commission shops
No risky bookings with one-man companies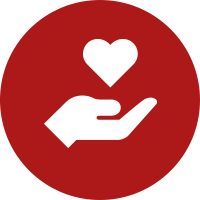 Your Wellbeing is Our Priority.
1-to-1 travel expert
Vaccinated guides
Private Rides
Your Trip is Perfectly Planned.
No crowds
Exclusive Exciting Experiences
Your Booking is Risk-Free.
No cancellation fee
Free changes