5-Day Zhangjiajie Hiking and Biking Tour for Any Level
This tour is designed for people who would like to try some outdoor activities at any level in wild Zhangjiajie. You will visit must-see attractions, such as Zhangjiajie National Forest Park, Zhangjiajie Grand Canyon and its glass bridge, and Tianmen Mountain. Furthermore, you will enjoy these popular places from a different perspective.
Tour 'Wow' Points
Best Places to Take Photos
Escape from the crowds and enjoy the scenery on this off-the-beaten track route.


Heart Racing with Some Adrenaline Pumping Activities
Walk on the world's longest and highest glass-floored bridge and bike around the beautiful and non-touristy Tianmen Mountain.


Why Choose Us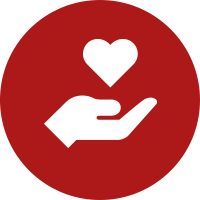 Your Wellbeing is Our Priority.
1-to-1 travel expert
Vaccinated guides
Private Rides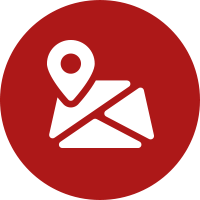 Your Trip is Perfectly Planned.
Less crowded
Exclusive Exciting Experiences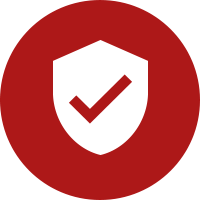 Your Booking is Risk-Free.
No cancellation fee (up to 22 days before departure)
Free changes
Finish Your Booking in as Quick as 1 Day
1. Tell us your dream travel idea
2. Work out your unique plan with 1 to 1 expert advice
98.8% positive customer reviews among 10,000+




98.8% positive customer reviews among 10,000+

Rated 5 out of 5 stars

We had a wonderful time in Hunan. All sites we visited were spectacular. The Nature around Zhangjiajie is perhaps most beautiful on the Planet. The trip was prepared perfectly, and we were very lucky with the weather. Our personal guide, ToNy, was perfect: he is a very nice person, very responsive, with full head of ideas of making the trip nicer than in the itinerary. I would recommend him as a personal guide to everybody.

more

May 2023, Pawel from Warsaw

Zhangjiajie magic

Our tour guide Tony was very friendly and enthusiastic about sharing his magical hometown. We really enjoyed our trip with him, and especially appreciated his ordering recommendations at lunch (which were all delicious), taking us to the 'secret' quiet spots, great photography skills and sharing facts about the local people and customs. We would recommend a trip to Zhangjiajie with China highlights and Tony to other travellers.

more

Apr 2023, Rhiannon E

Spectacular landscapes

Our guide David from China Highlights was awesome and showed us the best spots and also some secret spots off the beaten track. He was always helpful with restaurant recommendations and make sure we have a pleasant stay. Thanks David.

more

Mar 2023, Steffen Wet

CNY in Zhangjiajie

We are a family of four. My 10 year old twins really enjoyed the scenary and overall atmosphere in Zhangjiajie. David was very helpful and accomodating. He even took time to teach us how to make dumplings.

more

Jan 2023, Leticia D

Great experience

We did a private tour to Zhangjiajie with China Highlights in July and had a great time! It was hot, but our tour guide Chris was awesome at making sure we went to the best places at the best times to avoid the heat and lines. He obviously knows the area inside and out! We got to see some amazing (and completely empty) parts of the park that didn't seem to be on any other tourists radar - and they weee STUNNING. We're so glad we did this tour! Thanks Chris!!

more

Jul 2022, clschomaker1

Spectacular Scenery- great family trip!

Everything was so smooth and easy with them- they knew our flight had been changed (we traveled during a low season) even before we did! Everybody in our family enjoyed the stunning scenery and breathtaking/scary glass sky walks- recommend this trip for adults and families alike. Having a tour guide is best- we would have wasted a lot of time with logistics otherwise. Ann knew the best times and methods of getting around everywhere and made good recommendations on everything from food to timing. We especially appreciated that we never felt like we were being fleeced because we were tourists- nobody steering us toward overpriced junk souvenirs. We also especially enjoyed Ann's sharing of local culture, stories, and songs (bonus: Ann has a beautiful singing voice!)

more

Jun 2021, christinajeanne

A "Must Do" for nature lovers

It's true what others have posted about the Chinese tourists literally pushing their way through for things, and huge queues. I'm an early riser, so I was shocked that Tony suggested we start at 10am most days; however, his logic was sound. All the Chinese tour busses are up and heading out at 730/8am and then in they are in the queues. If we had gone at that time, I would have been standing for hours for the elevator or cable cars instead of using the hotel gym or having a leisurely breakfast.

more

May 2021, MusicMandy

DO NOT MISS Zhangjiajie

This has got to be the most beautiful place in China! It was an amazing trip! I was nervous to travel alone with two young children, but Ann made it so easy and fun! She is an excellent guide! She took us to some delicious restaurants. She even sang us some beautiful, traditional Chinese songs!

more

Apr 2021, lacallis

Touring ZJJ with Tony !

Tony is an amazing guide! He speaks good English and is a local who shares his growing up experience in the forest and daily life with us. Thanks to his great grasp of time, we were able to tour Zhangjiajie with very little crowd and having a quiet enjoying private tour ? thank you for your friendship and see you next time! --gomell ,Singapore

more

Jan 2020, gomell

The Most Spectacular part of our 17-day China trip

We had doubts about going to this location because generally... not big fans of landscapes and pictures and also we had quite a long whole day road to reach this place, but it turned out that it was totally worth it. These natural parks are truly amazing.We already had had high expectations about the main Zhangjiajie park and it didn't let us down at all - very unique peaks there. We were expecting this park to outshine other attractions in this area, but it came to our surprise that it didn't.For instance, Tianmen Mountain is absolutely amazing too. We understood it right after we got on the shuttle bus which goes to the top - take a look at the road itself - it is one of the most picturesque mountain road I've been to. You won't understand how huge the hole in the mountain is from the pictures - need to see it with your eyes. Also it is not only the hole itself which is beautiful there, but actually the park above the cave - and they have built some sort of scary and exciting hanging bridges on the rocks, which create even better views of the area. Also the cave near Zhangjiajie park felt like a highlight too - nor only it is absolutely huge naturally with a deep river inside, which you can move along by boat but also it is well overhauled inside with huge stairways and lights - looks like some sort of magical castle (strangely it didn't have many tourists and to us it was offered as optional - but we found it to be on par with the main parks and also a nice location to see for a change). Thanks to our lovely guide Carrie, who's got very nice and soft personality, which goes along with the mountains) She also was very kind to gift us postcards of the parks, which is good since no one prints photos anymore and now I've got something to put on the worktable. --punkloire,Moscow, Russia

more

Nov 2019, punkloire

Amazing trip to Zhangjiajie with our guide Niki (Tan Qi)

We are halfway with our 27 days Journey to China and I think Zhangjiajie is over the top. Zhangjiajie is just amazing, from Tianzishan, the Hallelujah Mountains, Bailong Glass Elevator, Zhangjiajie Grand Canyon Glass Bridge and Baofeng Lake and of course the majestic Tianmenshan. Mt. Tianmen is just amazing, from the Cable Car Ride, Glass Walkway and Heaven's Gate. Our local guide Niki (Tan) made our 4 days in Zhangjiajie very memorable. She picked us up at the train station, was with us everyday and checked us in at the airport for our next destination, Shanghai. Niki navigated for us the complexities of going through the sites of Zhangjiajie National Park and Mt. Tianmen. She changed our itinerary as she saw fit, so we avoid the rush hour and the tons of group tours. Our queue for every site was shortened because of her efficiency. Her English is excellent and her knowledge of Zhangjiajie is vast. She comes from the minority group of Tujia. We were able to visit the highlights of Zhangjiajie because of Niki. She introduced us to Hunan Cuisine which is very delicious, we end up requesting for lunch everyday. Niki went out of her way to book us reservations to watch Charm (Xian Xi) about the culture and traditions of the minority groups of Zhangjiajie (Tuija, Bai, Miao and Han). Niki was always looking out for us, so we won't have any problems. I highly recommend to book your Zhangjiajie trip with China Highlights and request for Niki as your guide if she's available . You are lucky if you can find a person who speaks English, so having a local guide will make your trip more enjoyable and trouble free. --oesca, US

more

Oct 2019, oesca

Ann can sing too

What a lovely time we had seeing the incredible national parks with our guide Ann. So personal and caring. She even entertained us with traditional songs. Can't say enough good things about her. Terrific guide and person. --Robert D, U.S

more

Oct 2019, Robert D

A must for aventurers! Zhangjiajie

A must for aventurers! ZhangjiajieWe spent 4 incredible days at the mountains, visited 3 different places. Each one more impressive and amazing than the previous one!! Amber was our tour guide, she was very friendly, helpful and took great pictures of us. I would definetly book my next trip with China Highligths, congratulations for your excellent customer service and the great tour guides --Bea Damm,Mexico

more

Oct 2019, Bea Damm

What a great 3 day trip in and around Zhangjiajie with our wonderful guide Ann from China Highlights! Ann was informative, funny and very caring making our trip memorable in so many different ways. Our trip went without a hitch but for the fog and high mountain mist. Loved Tianmem Mt cable car, the spires from Zhangjiajie National Park where the scenery inspired the movie Avatar. Ps - Ann has a great voice and sings local traditional songs. --CristinaDug

more

Oct 2019,
Itinerary Quick Look
Here is a suggested itinerary. We are happy to customize a tour according to your interests.
DAY 1
Arrive at Zhangjiajie
Airport/train station transfer
Hike Along the Golden Whip Stream in Yuanjiajie and on Tianzi Mountain
Visit Zhangjiajie Grand Canyon with its Amazing Glass Bridge
Visit the City's Main Highlight: Tianmen Mountain
DAY 5
Zhangjiajie and Departure
Go Biking in the Non-Touristy Area at the Foot of Tianmen Mountain ande Departure
Hotel Selection
—the Icing on the Cake
Boutique hotels are recommended to enrich your travel experience.


FromCNY6,099p/p
Based on a private tour for 2 people. Price varies depending on program, travel date, number of people and chosen hotel
Price includes:
Start planning your tailor-made tour now. Your 1:1 travel consultant will reply within 1 working day.