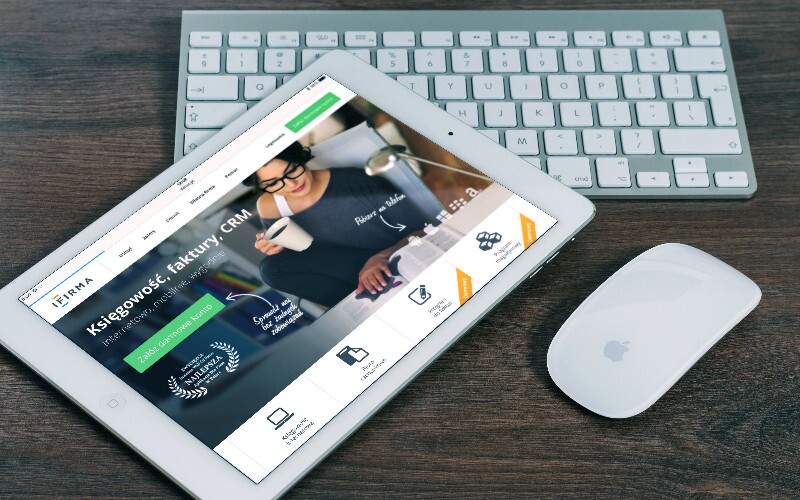 Chinese Festivals and Events
Double 11 — Chinese Online Shopping Carnival
It only takes 1minute 36 second for Tmall to achieved RMB 10 billion gross merchandise volume in 11th Double 11 in 2019.
2019, Tmall's GMV reach RMB100 billion with only 1hour and 3 min 59 second.
The whole GMV of Tmall in 2019 is forecasted to exceed 250 billion.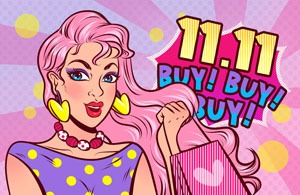 Double 11
What is Double Eleven?
Double 11 is fall on November 11th annually. Double eleven in Chinese was called as single day. The number 1 is means single in Chinese culture, so the day 11.11 is considered as the single day. Many bachelordom will choose this day to send their confession.
It became an online shopping carnival since 2009. Tmall, a B2C platform belong to Alibaba.
In 2009, Zhang Yong, the person in charge of the Tmall saw the opportunity. He wants to boost sales to make more customers known the Tmall brand. There was only 27 shops response to the first Double 11 festival. At that time, the online shopping festival was a new idea and challenge for all people, but the sales performs show them the great potential power of the Chinese market.
In 2019 Tmall's transaction amount of 27 shops is total RMB 520 billion ($70 billion), among these, Jack Jones was account for RMB 50 billion. As a replacement, Belle shops sell out the entire stock.
Each year, Tmall has theme on Double 11, in 2019; the Tmall Doubled 11's theme is make your dream come true.
Facts about Double 11
2015, Tmall's GMV is more than RMB 91.2 billion for the 11.11, among these, the mobile purchase amount is account for 68%
2016, Tmall Double 11 achieved RMB 120.7 billion transaction amount
2017, Tmall Double 11's final is RMB 168.2 billion, and the mobile consumption rise to 90%
2018, Tmall Double 11's transaction amount is rise to RMB 213.5 billion, $308 billion, this is more the sums of Thanksgiving, Black Friday, Cyber Monday and Amazon's Prime Day.
2019, Tmall Double 11 is forecasted to exceed 250 billion.
How to Participate the Double 11 Promotion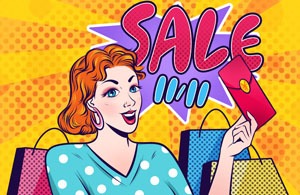 Double Eleven
For the shops, to participate the Double 11's promotion activity, they will need to apply to the Tmall platform and receive the promotion rules. Tmall will supervise and audit qualifications on these shops.
Each authorized shop will get a Double 11 mark for their shop and goods to let customers know.
For the customer, they can get the shopping coupon from Tmall. In 2019, each full RMB 400 deal, customer can get a RMB 50 take off. This shopping coupon can be applied to all shops which has approved as Double 11 promotion shops.
On this basic, each shop will provide different rebate such as buy one get one free, 20% off for three subjects and 30%for four subjects, or offer RMB 100 off RMB 199. The most exciting is the "seckilling", if the customer pays on the first 5/15/30 minutes, they can get exceptional discount or gifts, this make the zero clock of the November 11 became an invisible fight and an online binge.
Double 11 Night Carnival — Warm-Up for Shopping Rush
The Double 11 Night Carnival was first run in 2015. It's live show themed on Double 11 shopping and combines with the star's performance to attract more viewing traffic.
Customers can watch the live show through TV or other sources to participate the interactive. The prizes are including lucky money, shopping coupon or use only one penny to buy a commodity.
In 2019, Taylor Swift, Hanazawa Kawa was show on Double 11 Night Carnival on November 10.
The Most Popular Items for Double 11­—What Chinese Buy for the Double 11
The most popular goods of the Double 11 are including skin care and cosmetics, clothing and shoes, daily necessities, mother and infant products, as well as electronics.
In 2018, the Top 10 pre-sell shops of Double 11 are Nike, OLAY, ANTA, L-NING, L'OREAL, ADIDAS, UNIQLO, SKECHERS, PurCatton and LANCOME. All these brands' pre-sell amount was over 200 thousand pieces.
Nowadays, Double 11 has become one of the indicators of Chinese economy position. The rapid expansion of e-commerce market and logistics make the Double 11 has become the biggest and busiest shopping festival on the world. In 2018, there are over 1 billion packages during the Double 11, which is amount to 20 day's volume of America and 4 month of UK.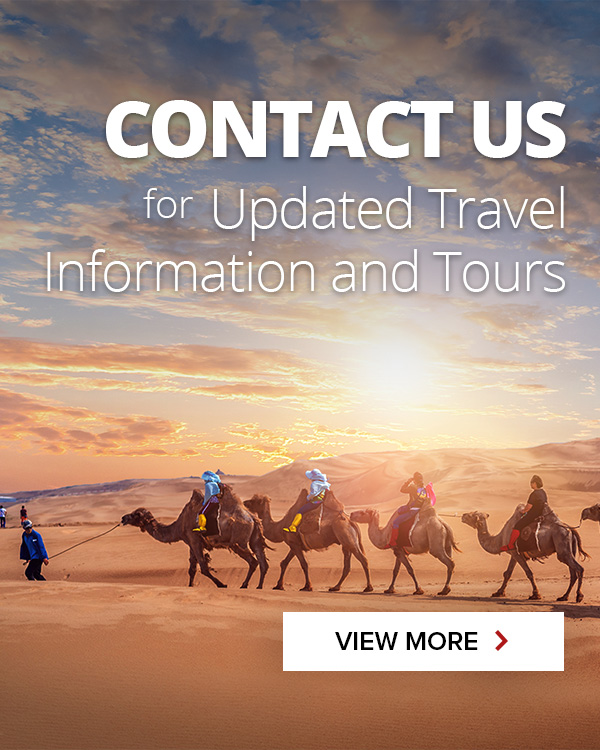 Related Articles

Chinese Festivals and Events
Mountain Worship Festival

Chinese Festivals and Events
The Ancient Tea Horse Road

chinese-medicine
Traditional Chinese Medicine