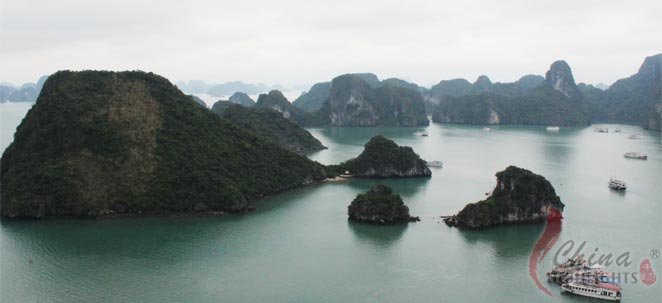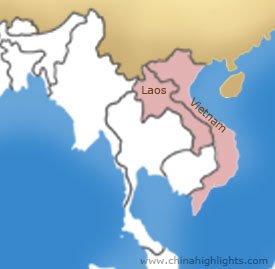 Itinerary
Day 1:
Arrive in Vientiane
Your friendly guide will meet you at the airport, ready to take you to the hotel.
Day 2:
Vientiane: Wat Sisaket, Royal Temple of Wat Prakeo, That Luang Stupa, Morning Market, Lao National Museum, Flight to Luang Prabang, Mount Phousi
A full day of sights includes the grand temples of Wat Sisaket and Royal Temple of Wat Prakeo, both with rich history. That Luang Stupa is the most sacred Buddhist monument, destroyed in the 19th century but rebuilt to include references to Lao culture.
Morning Market is a famous place to browse and try and find some nice handmade textiles and handicrafts. Lao National Museum, a French colonial building, now houses history, culture and archeology displays.
After a flight to Luang Prabang, you are taken to enjoy the exquisite views from Mount Phousi.
Day 3:
Luang Prabang: Wat Xieng Thong, Pak Ou Caves, Wat Wisunarat (Wat Visoun)
Wat Xieng Thong with its stunning golden facade was of great importance for over four hundred years, used for the highest royal ceremonies. Pak Ou Caves are best viewed from a canoe, but a river boat or road access is also available. There is another level of caves on top of the hill, located at the end of a steep climb, but well worth the effort. The so-called nearby "Whisky Village" is where the local Laolao rice wine is made.
Wat Wisunarat (Wat Visoun), built in 1513, is the oldest temple in Luang Prabang. It is known for its distinctive roof, uncommon design in Laos, and an over 500 year old stupa, a holy structure filled with images of Buddha.
Your guide will take you to the airport for your flight to Hanoi.
Day 5:
Hanoi: Ho Chi Minh's Mausoleum, One pillar pagoda, National Fine Arts Museum, Temple of Literature, Old Quarter
Ho Chi Minh's Mausoleum is his embalmed body lies in a glass sarcophagus. The National Fine Arts Museum has exquisite displays of artifacts from the Stone Age through Bronze Age all the way to present era; the exhibitions about the ethnic minorities are especially interesting.
Temple of Literature, an ancient Confucian sanctuary, is a rare example of traditional Vietnamese architecture and where the first university was founded.
The charming Old Quarter is the heart of early 20th century Hanoi, a maze of colonial architecture mixed with Buddhist temples. Some of the streets here have 1,000 years of history, although the commodities have somewhat changed.
Day 6:
Drive to Halong, Ha Long Bay Cruise
Ha Long Bay has a wondrous landscape formed by limestone peaks rising abruptly from the water in strange formations. A cruise on an old style junk boat is a perfect way to spend a day and a night.
After spending the morning on the mystical Ha Long Bay, a private car will take you to the airport for your flight to Hue.
Day 8:
Hue: Perfume River, Thien Mu Pagoda, Imperial Citadel, Minh Mang Royal Tomb, Drive to Da Nang, Hai Van Pass, Cham Museum, Drive to Hoian
From Hue a boat trip along the charming Perfume River takes you to Thien Mu Pagoda, the center of Buddhism in Central Vietnam from 1600s. Next stop is the Imperial Citadel, built in a naturally easy to defend site, protected by a mountain and two islets in the river.
Minh Mang Royal Tomb was built for the emperor at the height of Nguyen Dynasty; it took four years to complete the stunning design of this palace within a palace. Hai Van Pass is a winding mountain road with spectacular views on your way to Hoian. The Cham Museum was created to preserve the intricate sandstone sculpture art of the Champa civilization that flourished for a thousand years in Vietnam.
Day 9:
Hoian: Hoi An Ancient Town
Hoi An Ancient Town has a collection of authentic old buildings, among them Quan Thang House, Tan Ky House and Phung Hung House, which have given inspiration even to modern architects.
The rest of the day is yours to enjoy the luxurious Golden Sand Resort with its beautiful beaches.
Day 10:
Flight to Saigon, Saigon Notre-Dame Cathedral, Saigon Central Post Office
In the morning your private vehicle takes you in comfort to Da Nang airport to catch a short flight to Saigon.
Two buildings built by the French colonialists are exceptional in their architecture: Saigon Notre-Dame Cathedral was built in the 19th century as a smaller replica of its namesake in Paris, and the Saigon Central Post Office is a masterpiece of Gothic architectural style.
Day 11:
Saigon: Cai Be Floating Market
Cai Be Floating Market has been the center of commerce since 19th century, the traditional boats filled to the brim with all manner of merchandise and extending for miles along the river: the sight is quite unparalleled.
Day 12:
Flight to Siem Reap, Roluos Group
Roluos Group is temples built by the ancient Khmers from 6th century onwards; the most famous ones are Preah Ko, Bakong, and Lolei. The intricate designs are ravages by time, but it merely adds to their allure.
Day 13:
Siem Reap: Angkor Thom, Angkor Wat
Angkor Thom, the ancient great capital of the Khmers, was abandoned in the 17th century and has a mystical appearance of a lost world: grey magnificently carved temples and residences in places overrun by gigantic tree roots, all within perfectly square city walls. It seems to be asking to be a movie set.
Angkor Wat is the best-preserved of the Angkorean temples and by far the most magnificent. It is believed to have been built both as a temple and a mausoleum at the peak of Khmer Empire. The 2km long relief surrounding the elaborate temple structure is one of the finest ever produced by this culture.
Day 14:
Siem Reap: Banteay Srei, Banteay Kdei, Flight to Phnom Penh
Banteay Srei has the most exquisite carvings out of all Khmer art, made from rose colored sandstone from around one thousand years ago. Then there is Banteay Kdei, a monastic complex built two hundred years later and mainly not restored, adding to its attraction.
Later in the day your driver will take you to the airport for you flight to Phnom Penh.
Day 15:
Depart Phnom Penh
The day is yours until your flight leaves; a private driver will take you to the airport.
Just let us know your travel style!
Guide vs. Free-time ratio / Hotel Style & Interests / Dates / People
We will then adapt this tour and create a unique quote based on your individual needs.

Free Quote