A Brief Introduction to China's Top Historical Cities
Every city has a history, but here we focus on those known for their history, with historic sites that draw tourists. There are some cities that have been particularly influential in China's history: China's major and minor ancient capitals and Yan'an, endpoint of the Long March. Then there are cities which have great historical interest and plenty of relics, but are only of regional importance historically.
China has "Seven Ancient Capitals" (below), of which "the Four Ancient Capitals" (listed first) had more influence.
The following are China's top 10 largest cities, all with populations over 7 million. China's large cities are known as the "factory of the world", though not all of them are "factory cities".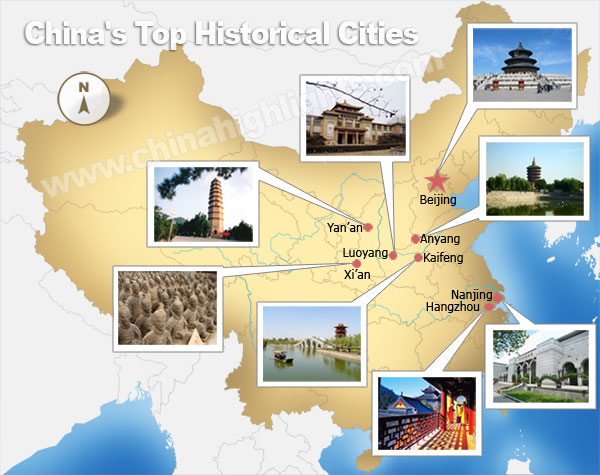 1.

Beijing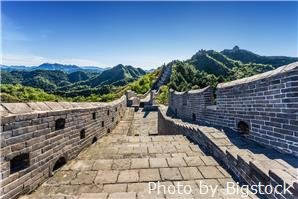 The Great Wall
Beijing undoubtedly is the greatest historic city in China, presiding over China for most of the last 1,000 years and having many world-class historic tourist sites: the Great Wall of China, the Forbidden City (Imperial Palace), the Temple of Heaven and the Summer Palace, Tian'anmen Square with Mao's Memorial Hall, the Ming Tombs, and the Hutong neighborhoods.
2.

Xi'an

Xi'an is also a world class historical city, which retains more of its ancient character and atmosphere than Beijing. Xi'an was capital of China in a more ancient period than Beijing, and could be said to be the first Chinese capital historically, as previously China was divided into smaller warring states. Historic sites include: the Terracotta Army, the City Wall, the First Emperor's Tomb, Shaanxi History Museum, and the Forest of Stele Museum.

None can deny the historicity of Nanjing, from ancient capital of the Jin (265–420) and other dynasties, to modern Republic of China capital before and after World War II, when it was infamous for the Nanjing massacre. Historical attractions include Sun Yatsen's Mausoleum, Emperor Zhu Yuanzhang's Tomb, and the Confucius Temple.
4.

Luoyang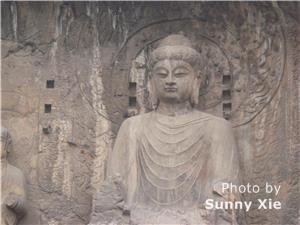 The Longmen Grottoes
Luoyang was another major capital of ancient China, seating various dynasties from the Eastern Zhou (1045–770 BC) to the Later Tang (923–937). Evidence of its imperial past includes the Longmen Grottoes, the Eastern Zhou Carriage Museum, Luoyang Museum, White Horse Temple, and the Old Town District.
5.

Anyang

Anyang is special among China's ancient capitals as it was the earliest known capital of "China". During the Shang Dynasty (1600–1046 BC), Anyang presided over a kingdom between the Lower Yellow River and the Yangtze middle reaches (only 10% of China). Attractions include the Shang Dynasty ruins and the Museum of Chinese Characters.
6.

Kaifeng

Kaifeng was an imperial seat of power between 907 and 1127 including the Northern Song Dynasty. It is known as "City of Calligraphy"as several styles originated here. Attractions include the Song Dynasty Quarter, Dragon Pavillion, the Guildhall, and the Iron Pagoda.
7.

Hangzhou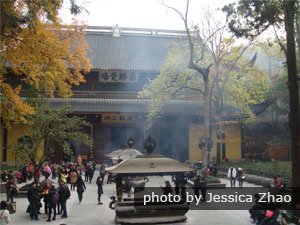 Lingyin Temple
Hangzhou is known in history firstly as an imperial landscaped retreat for the emperors of Beijing, but it was also capital of China during the Southern Song Dynasty (1127–1279). Prosperous Hangzhou maintains its imperial past in the West Lake suburbs. See West Lake, Peak Flown From Afar, Lingyin Temple, the Song Dynasty Town, the Grand Canal (linking Hangzhou with Beijing), and the National Tea Museum.
8.

Yan'an

Yan'an is included among China's major historical cities as it was not only a cornerstone in modern history, harboring the regrouping Communist forces after the Long March, but also it holds the tomb of the Yellow Emperor, who legend has it was the ancestor of all Chinese, and whose existence marked the beginning of China's"five-thousand-year"history.
Other Top Historical Cities
Lhasa has been capital of the Kingdom of Tibet and all things Tibetan since around 640 AD. Top Historical sites include the Potala Palace and its Buddhist Monasteries and Temples.
Suzhou is 2,500 years old, and the other beautifully landscaped city (besides Hangzhou) where emperors would traditionally go to relax. Truly an imperial garden city, you should see Humble Administrator's Garden, Lingering Garden, Master of the Nets Garden, and the Garden of Harmony.
Macau, a historic port, was one of the first cities to be reached by the West during the Age of Exploration 500 years ago, and has maintained its European influence. Check out the Historic Center of Macau, Monte Fort, and the Ruins of St. Paul's Cathedral.
Then there are the classic Silk Road cities, which linked Western trade with China 2,000 years ago. Dunhuang has the Mogao Grottoes and Yumen Pass; Jiayuguan has the Western Endpoint of the Great Wall and the Great Wall on the Cliff; Turpan has the Karez Well System and the Jiaohe Ruin; and Kashgar has its old town and the traditional Sunday Bazaar.
More Historical Cities
Lastly there are cities with historical relics (old religious sites, ancient architecture, museums, etc.) that, apart from one or two attractions, have not much historical draw. These could still be called historical cities, but their history is not an especially strong tourist draw. There is a long list which includes Taiyuan, Erdos, Shanghai, Chengdu, Yichang, Shigatse, Leshan, Urumqi, Wuhan, Qingdao, Xiamen, Zhuhai, Xining, Tianjin, and Changsha.
China's Ancient Towns
China's ancient towns have large-scale well-preserved, restored or recreated architecture. These are like islands, where time seems to have stood still (if artificially for tourism purposes), in a rapidly developing China. Unlike solitary historic sites these ancient towns are big enough to feel immersed in China's history.
These are often great places to stay for the atmosphere of times gone by, and for photography. You can sometimes stay in themed guesthouses/hotels with antique furniture preserving the atmosphere.
Further Reading

China Highlights
Questions and Answers About A Brief Introduction to China's Top Historical Cities
Jay
2013-01-28
Show Answer
I think, the picture at 7. Hangzhou is a picture from the Summer Palace in Beijing!Could you please put a picture of Hangzhou here?Thanks.
Dear Jay, Thank you for your information, it is a wrong picture actually. We will amend it immediately. Lussie Lu replied on 2013-01-28
April Offer $25 Coupon
Send your inquiry before Apr. 30, 2014, and we will email you a $25 coupon.
The coupon is valid till Dec. 31, 2014, for paying tour packages worth $250 or up.
The coupon cannot be used for paying flight tickets, train tickets, hotel rooms and day trips.
Travel Advice or Question? Ask us here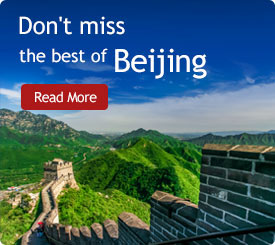 The Most Popular Articles
The Latest Travel Articles