Cuddly and Mysterious Kingdoms
One Day Chengdu Tour for Pandas and Sanxingdui Museum
40 kilometers north of central Chengdu, by the same highway as Chengdu's Giant Panda Breeding Base, the bronze-age Sanxingdui site is regarded one of the most important archaeological discoveries of the 20th century.
Thousands of rare treasures from two large sacrificial pits dating back to Shang Dynasty times (1600–1046 BC) have recently been supplemented with finds from six new sacrificial pits, which visitors can see being prepared for display in Sanxingdui Museum.
This tour not only takes you to visit the cuddly kingdom of giant pandas, but also the mysterious Kingdom of Shu (a.k.a. the Sanxingdui Civilization). The protected pandas and Sanxingdui's relics are both considered national treasures.
Tour 'Wow' Points
Witness Rare Treasures Only Seen in China
Sanxingdui Museum had held exhibitions in more than ten overseas countries over the last twenty years, but many treasures have only been exhibited in China (like the four below).


Discover Sanxingdui's "Alien" Civilization
The archeological finds of the Sanxingdui Civilization show it to be quite "alien" to the contemporary Shang Dynasty by the Yellow River, traditionally the cradle of China, down to the way they made bronze. The protruding eyes of its bronze heads tally with local Shu Kingdom records of their "alien-looking", bulging-eyed, founder Cancong.


A Morning Date with Active Pandas
It is best to go early in the morning to see the pandas feeding at around 9:30am, which is their most active time of the day.


Why Choose Us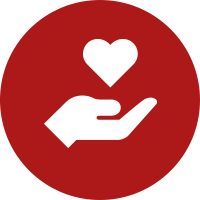 Your Wellbeing is Our Priority.
1-to-1 travel expert
Vaccinated guides
Private Rides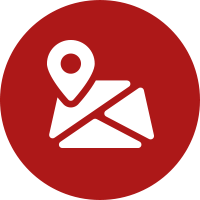 Your Trip is Perfectly Planned.
Less crowded
Exclusive Exciting Experiences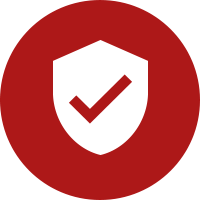 Your Booking is Risk-Free.
No cancellation fee (up to 22 days before departure)
Free changes
Finish Your Booking in as Quick as 1 Day
1. Tell us your dream travel idea
2. Work out your unique plan with 1 to 1 expert advice
China Highlights, Asia Highlights, and Global Highlights collaborate to provide families and couples with personalized and stress-free experiences in diverse destinations.


2 Fantastic Days in Chengdu with Helen

We had an amazing couple of days in Chengdu as part of our 2 week holiday in China. Helen was our tour guide and she was fabulous!! She had so much passion for her job it was infectious!! We went to see the pandas and Helen was able to navigate the site to ensure we were able to see the various panda houses and try and minimise the waiting time, we then experienced very local Sizhuan Opera which was intriguing and very entertaining. The following day we went to the peoples park which was very interesting and Helen was able to give us the background to the park and introduced us to some amazing activities and encourage us to participate. Our last stop was the Wenshu Monestry which was beautiful and again Helen was very knowledgable and led us around the monestry with great explanations behind what we were seeing. Helen also took us to some fabulous local restaurants and we ate incredibly well. Thank you Helen for making the few days in Chengdu so special and we will for sure be back!!

more

Aug 2023, Sandra

Qingcheng Mountain Your Chengdu

I booked a tour with China Highlights to visit Qingcheng Mountain. Aaron was a brilliant tour guide! It was great to visit the birthplace of daoism- the temples were breathtakingly beautiful and the atmosphere was serene. Aaron was incredibly knowledgeable about the mountain, and was a really helpful guide for my stay in Chengdu!

more

Aug 2023, Stuart

Chengdu Guide was Awesome!

Our guide, Helen, made our time in Chengdu terrific! She was very knowledgeable and got us to everything we wanted to see efficiently. She knew all the "insider tips", like which restrooms to use to avoid long lines, excellent food for lunch, etc. Helen was very flexible and changed our itinerary so we could see an additional site. She even entertained our six year old so we could enjoy more of a museum. Definitely NOT her job, but greatly appreciated! Helen was awesome and we would recommend her VERY highly!

more

Jul 2023, Suzann Demianew

Best guide in Chengdu

Our expert guide in Chengdu, China, was Helen. She was just totally amazing! She had lots of energy and was able to get us everywhere we wanted to go. She was very flexible and changed the itinerary to add an additional site. That meant she and our driver had an extra long day. She really knew all the sights and little things like which bathrooms to use to avoid long lines. Restaurants she took us to had very tasty food. Could not have had a better guide. I highly recommend Helen!

more

Jul 2023, Suzann D

excellent trip

We spent few wonderful days at Chengdu as part of our China trip. Our guide - HenryLi from China Highlights did a wonderful job and everything went as planned in the itinerary. Henry answered all our questions was flexible and made sure all our needs were met. I would highly recommend China Highlights and if you are going to Chengdu

more

Jul 2023, Viki B

Best Tour of Chengdu

In July, we went to Chengdu as a part of our large tour of China. We went to see the pandas, visited a Sichuan Opera, and toured the local streets of Chengdu with traditional Sichuan Cuisine. Our guide Helen was very helpful during this trip. She was always trying to get us to places on time and made sure we did everything we could. This was especially helpful during our stop to see the pandas as it was really crowded and busy. In addition to this trip, she was able to get us last-minute tickets to visit an authentic opera with famous face-changing masks. During our car rides, she was very informative, making sure we had all the information about the beautiful city. We recommend staying there for more than a day as there are more things to do other than seeing the pandas. Helen was very attentive and always cheerful. We definitely recommend her for people who want to be more knowledgeable of Chengdu and want someone who is very caring towards their needs.

more

Jul 2023, Jimena M

Helen wad fantastic!

Helen in Chengdu was absolutely fantastic! She is very knowledgeable, speaks English well and is very active. She was flexible, practical and ready to make changes. She offered various extra options and was very sweet with my child.Highly recommended!

more

Jul 2023, Chiara G

Chengdu more than pandas

Our family of 4 including 2 teens visited Chengdu. I just want to say that we did much more than the Panda activities. Our favourite one was cooking and talking with a local family in their house. We had a hands on cooking experience. It was fun, relaxing and got us to catch a bit of real chinese lifestyle. Our guide Alex was so great at arranging this! He understood our preferences in all the trip. We had a great time. By the way I accidentally lost my phone one day. Sharon (the planner girl) and Alex solved the situation in no time. More than I expected from an agency. 5 out of 5.

more

Jul 2023, gilberto b

Jiuzhaigou/Huanglong in Sichuan is a must visit!!!

my mom and I had a fantastic time in Chengdu visiting the city, Leshan Big Buddha and Panda Conservation. But the best part of the trip was travelling to Jiuzhaigou and Huanglong (these two scenic spots are a MUST visit!!!) Our guide Mary was fantastic! We highly recommend her. She was accommodating, knowledgeable, and super friendly. She even helped carried our heavy water bottles for us (thank you so much). I highly highly recommend her and would seek her out again if I go again!

more

Jul 2023, Sandy

Custom Chengdu with great guide!

Our guide Jason was a joy to travel with! He answered our million and one questions that had nothing to do with our itinerary, made us comfortable in unusual situations, was flexible, and made sure our every need along the way was met. We had a great time and would highly recommend China Highlights—and if you're going to Chengdu, definitely request Jason as your guide.

more

Jun 2023, Renata R

Great trip around Sichuan

My girlfriend and I booked a tour with China Highlights (Lucia Zheng was our contact there) around Sichuan. We have been visiting Emei Mountain, Kangding, Danba, Wolong Giant Panda Nature Reserve, and many other impressive locations always accompanied with our guide Dong Jing and our driver. We are very satisfied with the attention and service offered by them, always being helpful and adapting to our needs. Dong Jing speak great english an german even better :) We would very happy do another travel with them. Thanks for a great experience!

more

Jun 2023, Alberto S

Great Trip Planning Experience

My family decided to have a trip to chengdu in Dec-2023 and due to the winter time concern, I have decided to try a trip planner instead of self planned tour; and I found Chinhighlights,com.Roger Li is assigned as my trip planner and it is a great to have him assisting in my trip. Roger is very knowledgeable in what he is doing with a great sense of urgency; He is very upfront on his proposal and willing to listen on my feedback. Roger also taking the extra steps to prepare itinerary in 2 different language; English and Mandarin as my kids prefer to have details in chinese and my wife only on English. Thanks a lot Roger. We managed to finalize and signoff the trip plan within 1 week. Well done. I hope I will have an equal or better experience with china highlights on my upcoming china trips. Will update with next review after my trip ends. Cheers.

more

Jun 2023, Kenneth Chin

Family China trip

We enjoyed our trips around Chengdu with Jason, China Highlights. We were on two trips - Panda Research Base and Leshan Budda. Jason took us to really good restaurant with dumplings as we told before that we like them :) The next day he presented the famous hot pot and helped us to cook it. During the trips he was very careful with our needs and was following them, what is really important while travelling with small kids. Our driver was also good, helpful with luggage and good-driving. They also had 2 baby carseats. Definitely recommend.

more

Jun 2023, XX

Chengdu visit - Henry Li guide

I traveled to Chengdu and visited the Giant Buddha statue that is carved in the mountain. We had Henry Li as a guide and he was excellent. He knew a lot of history about the place and answered a lot of our questions. He also took us to the local restaurants so we can experience the local cuisine. I recommend Henry, as a guide, to anyone that wants to visit Chengdu and the surrounding areas. Thank you Henry for the amazing experience.

more

Jun 2023, Adrian Iancu

Great long weekend in Chengdu

My husband and I are Aussie expats living in China. We just finished a great 3 day weekend in Chengdu with China highlights and our wonderful guide Helen. It was a real pleasure to have Helen as our guide - she was friendly, enthusiastic and very knowledgeable about Chengdu and the sites we visited. She was also very diligent at meal time to ensure my food intolerance was accommodated - so we were able to still enjoy the delicious and famous food in Chengdu without any worries. Helen also organised for us to go to an evening show at the professional Opera one night which we really enjoyed. During our trip we also visited a little local opera house and had tea, saw the panda sculpture at IFS, went to Jinli old street, day trip to Leshan for a boat ride and walk at Leshan Buddha, Panda Breeding and research centre and a stroll around a local park to see how the locals enjoy their leisure time. The itinerary was great for the time we had and we enjoyed everything. It was also a very comfortable trip - our driver Mr Ren was very nice and we always felt safe with him at the wheel.

more

Jun 2023, Rhiannon E

Memorable family vacation in Chengdu

As our group has elderly and children, our guide Michael was knowledgeable and flexible when we had to change plans. The LeShan journey was pleasant, driver was careful on the road, the MPV transport and freeway are in good condition. Thoroughly enjoyed the Giant Buddha river cruise. Hike to the pagoda was perfect for close-up photos. My parents were happy to experience the local delicacies, and we were pleased to stop by Taikoo Li for a personalised Lego minifigure, perfect Chengdu souvenir for our kids.

more

Jun 2023, Jean

Loved Chengdu!

Jason was our wonderful guide. It was the perfect day to see the pandas. A little misty and few people. The pandas were out at every stop, along with the red pandas and peacocks. A fun walk at a great outdoor shopping area

more

Jun 2023, Pamela B

Fantastic Chengdu family visit

We explored wonderful Chengdu and surroundings in 4 days. City tour in a relaxed way with delicious local snacks, really nice! Spectacular new dinosaur museum, Dujiangyan (combined Panda and dam in one outing, very recommendable), Leshan Buddha. All above super cool with the kids (ours are 7 and 4). Emei Shan impressive, maybe a little long driving to explore it and watch out for the hotels there, not all are nice and in the town itself there is nothing. But we were blessed with perfect weather on the top and perfect views. Eating hot pot is spectacular in Chengdu, but watch out how spicy it can be. Michael is just a perfect tour guide! He speaks super fluent German and has a very relaxed and competent style of explaining, which made the whole tour so nice. We love Chengdu and will definitely come back!

more

Apr 2023, Stefan P

Giant Pandas - Giant Buddha - Mount Emei

We had a wonderful 3 days in Chengdu area,visiting the Panda breeding Center, Leshan Giant Buddha and hiking at Mount Emei.We have been travelling several times with Chinahighlights and everything was well organised as usual. Our guide Michael (fluent in English and German) was great showing us the beauty of Sichuan. We can highly recommend travelling with him and Chinahighlights.

more

Mar 2023, steffenwet

Two amazing tours

Both tours were led by excellent guides who knew a lot about everywhere we went, and were very helpful and friendly. The agent was equally helpful and quick in responding to questions which was ,especially in covid restrictions time, extremely convenient.

more

Jul 2022, Elizabeth
Itinerary Quick Look
Here is a suggested itinerary. We are happy to customize a tour according to your interests.
8:00am Meet Your Tour Guide at Your Hotel Lobby
Your personal private guide will contact you a day in advance and arrange the starting time according to your preference.
9:00–11:00am Giant Panda Base
Visiting the city's panda base can be a challenge as it is quite large and has various animals. We've designed a smart route to beat the crowds as much as possible while timing it to the pandas' active period for you.
12:30–1:30pm Lunch
After the short road trip on to Sanxingdui, you will be served with a Sichuan meal at the restaurant of Sanxingdui Museum.
1:30–4:30pm Sanxingdui Museum
Sanxingdui Museum, in the northeast corner of the Sanxingdui Ruins archeological site, is where the Shu Kingdom's 3,000-year-old treasures are displayed. Discover a unique part of China's history in this large modern thematic museum.
4:30-6:00pm End the Tour and Transfer Back to Your Hotel
As this is a private tour, you can decide whether to spend more or less time in the different areas according to your interests. The schedule is flexible and only for your reference.
FromCNY1170/ USD182p/p
Based on a private tour for 2 people. Price varies depending on program, travel date, number of people
Price includes:
Private air-conditioned business car with big windows and ample space
Activities and meals listed in the itinerary
24/7 helpline for while you are traveling
Tour code: cd-87
Start planning your tailor-made tour now. Your 1:1 travel consultant will reply within 1 working day.