Pilgrimage to Mt. Kailash — "Center of the World"
14-Day Tibet Tour including Mt. Kailash and Lake Manasarovar
Mt. Kailash, 1,220 km (730 miles) distant from Lhasa, is regarded as the 'Father Mountain' and the center of the world by Tibetan Buddhists. Even when it has nothing to do with religion or beliefs, many travelers are still attracted by the area's remote beauty, atmosphere of reverence, and extreme scenery.
The Ali (Ngari) Prefecture area where Mt. Kailash is located is considered to be "the Tibet of Tibet". It is one of the areas with the lowest population density in the world. The holy mountain and the holy lake stand aloof from the world there, where the mysterious Guge Kingdom flourished and fell. It is also a paradise for the plateau's wild animals.
With this 14-day Tibet tour including a 3-day Kailash kora (pilgrimage circuit) and a visit to Lake Manasarovar, you can experience the most primeval and extreme beauty of Tibet.
Mt. Kailash and Lake Manasarovar Tour Map

Tour 'Wow' Points
Make a Once-in-a-Lifetime Kailash Kora
Pilgrimage to the holy mountain worshipped in Hinduism, Tibetan Buddhism, Jainism, and Bonism. Do a 3-day trek to witness the mysterious phenomenon of this mountain, which cannot be explained.


Stand between Holy Lake and Ghost Lake
Enjoy the tranquility and pureness of Lake Manasarovar and the gloomy color and windless waves of Lake Rakshastal — 'the Lake of Ghosts'.


Find Traces of the Lost Guge Kingdom
Climb up the soil cliff to discover the remains (earth fort walls) of a splendid kingdom that disappeared overnight.


Feast Your Eyes on the Unique "No-Man's Land" Landscape
Stand in front of the unbelievable "soil forest", which has never been seen by most travelers.


Stray into the Wild Animals' Plateau Paradise
Driving across the vast grasslands, yaks, Tibetan antelope, and Tibetan donkeys might be running right by your side.


See Premonitions on the Sutra Wall in the Most Mysterious Monastery
Discover Sakya Monastery to learn the history of how Tibet was incorporated into China's territory in the Yuan Dynasty (1271–1368). Witness the mysterious sutra wall, which is believed to show signs of disasters in the world.


Why Choose Us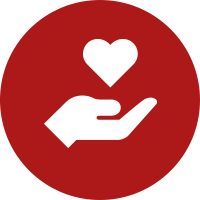 Your Wellbeing is Our Priority.
1-to-1 travel expert
Vaccinated guides
Private Rides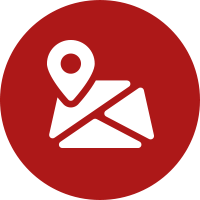 Your Trip is Perfectly Planned.
Less crowded
Exclusive Exciting Experiences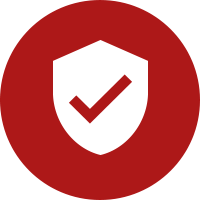 Your Booking is Risk-Free.
No cancellation fee (up to 22 days before departure)
Free changes
Finish Your Booking in as Quick as 1 Day
1. Tell us your dream travel idea
2. Work out your unique plan with 1 to 1 expert advice
China Highlights, Asia Highlights, and Global Highlights collaborate to provide families and couples with personalized and stress-free experiences in diverse destinations.


Beijing, Lhasa and Shanghai trip

I experienced a lot in a short time, all being perfectly arranged by advisor Liberman and excellently managed by tour guides Ethan in Beijing, Yushi in Lhasa and Kris in Shanghai. They all were very kind, patient, ready to answer any question, helpful with my needs. I really enjoyed the trip!

more

Oct 2023, Michela T

An Unforgettable Tibetan Adventure - Qinghai Train Ride Y971

I recently embarked on an unforgettable journey to Tibet, a land steeped in mysticism and rich cultural heritage. My train trip on the famous scenic Qinghai route on train Y971 Lhasa played a significant role in making this trip an extraordinary experience.Upon my arrival in Lhasa via an overnight train, I was warmly welcomed by the guide assigned Tenzin Lhatse. He had waited for more than 3 hours as he was not informed there was a change in the train schedule. Nontheless, it did not dampen his warm attitude and the seamless transferfrom the train station to the hotel set a positive tone for my stay.The highlight of my stay was undoubtedly the visit to the iconic Potala Palace. The sheer grandeur and architectural brilliance of this historic site left me in awe. The guidance of my knowledgeable tour guide, who revealed the stories behind each shrine, enriched my experience. However, the strict visitor limits and rules underscored the importance of preserving this ancient marvel. The Old Barkhor Street Walking Tour was a journey through time. From Jokhang Temple to the bustling local market, each stop offered insights into Tibetan daily life and folk customs. The Pandatsang Compound's history and the cup of Tibetan sweet tea at Ani Tsangkhung Nunnery added unique flavors to the tour.Overall, my journey through Tibet was an incredible odyssey into a world of spirituality, culture, and natural beauty. I'm glad to have taken this step with my wife to challenge the train ride which was totally worthy of this lifetime.

more

Sep 2023, GOH-family-tours

Incredible Tibet

Fourteen (14) days of summer vacation in celebration of our 25th could not have been better spent, 12 days on the Tibetan plateau as arranged by China Highlights was really an experience of a lifetime. Altitude effects people differently. 2 full days in Xining provided a great introduction to the culture while the overnight train to Lhasa allowed for acclimation to the altitude to help assure our tine would be spent with minimal potential down time. Within Tibet, the experience was outstanding. Our guide, Tenzin Lhatse was the perfect companion for the entire trip providing an excellent understanding of the history and the culture while allowing for some day-to-day flexibility to keep the tourist volume relatively level. His 18 years of guide experience was definitely a benefit as the movement through the Potala Palace and all of the monasteries, temples, and natural landmarks was second nature. There was never a drive to just get through the process and instead there was always an ability to stop at a point of particular interest in order to receive a little more focus. The vast knowledge amassed over history combined with the unparalleled spirituality proved to establish the condition for an amazing experience; working through China Highlights for sure elevated everything to an incredibly high level. Much thanks to China Highlights with special mention to Tenzin. Rob & Tess McBean

more

Aug 2023, Tess M

Great way to explore tibet

Amazing experience exploring Tibet with China Highlights Our guide was Manos! He is amazing! Great person so knowledgeable! He is patient and makes a great effort to accommodate the group needs I booked this with Maggie in china highlights and she was very helpful to accommodate my plans

more

Aug 2023, PrettoMauricio

Bucket list item achieved

In case you didn't know, ALL foreigners MUST be on an organized tour to visit Tibet. However, what was great about this China Highlights tour was that we were givenq the choice of what kind of hotel to stay in (3 or 4 stars), and though the days were planned, our tour guide gave us a lot of flexibility (on day seven he let us decide as group if we wanted to see another monastery... we had had our full by then!) and the evevings were always free. The culture, the scenery and the people of Tibet are almost indescribable, and I was moved so many times and in multiple places. That said, what really made my time traveling aacoss Tibet so fulfiling was our tour guide, E. Ten Zin. He dealt with seven different personalities with professional ease, communicated clearly what was happening at all times (there are multiple check points, so he needed to take our passports frequently), had an answer for every question and topic, and quickly learned what each of us liked and gave us more of that... I was quietly fascinated by some farmland, and E. Ten Zin took me aside, took my camera and said "you need a photo here". And when we arrived at Everest and she was hiding behind some clouds, he sat down, patted the ground beside him for us to join him and told us "just wait. You will see"... half an hour later, he was right, and Everest was spectacular. This was not my first time with China Highlights, and it won't be my last. Highly highly recommended.

more

Aug 2023, Simon Shikongo

Albee Ning is a star!

Absolutely delighted with the service given by Albee Ning in planning my holiday this coming autumn. Nothing was too much trouble for her, and she has a lovely way of letting me know when my suggestions don't work! I'm looking forward to making the trip and will DEFINITELY use Albee again for 2024!

more

Aug 2023, Hilary Phillips

My trip to tibet was a great…

My trip to tibet was a great experience. The booking agent worked fast and was easy to communicate with. The guide was very knowledgeable about every aspect of Tibetan religion and doctrines. He is very fluent in 3 languages and made everything very accessible. The drive was kind enough to have me visit his family home for lunch. I enjoyed seeing all the monasteries and temples all over the Himalayas

more

Aug 2023, Jose Solares

Overall great experience

The tour guide, Kunchok, was very knowledgeable about the history of the monasteries and the statues found in all of them. The driver Tubden was kind enough to have me visit his family and have lunch with them so I could see traditional Tibetan lifestyle and culture. There are monasteries all throughout the mountains and everything looks beautiful. The statues and structures inside the palaces and monasteries are unlike anything you can see anywhere else.

more

Jul 2023, Jose S

Great time, amazing sights, kind people

Breathtaking views, fascinating temples and palaces, amazing wildlife. Special thanks to Maggie at China Highlights, to Phurpu and Champa, and to all the Tibetan people who went out of their way to be so kind and helpful!

more

Jul 2023, Arkansas Traveler

Amazing Lhasa Trip by China Highlights

Hi, I'm very satisfied with my China Highlight tour in Lhasa, Tibet. Our guide Kamshang was really nice to us. Although we're all having difficulties adjusting with the thin air, but everything went smoothly on scheduled. She suggested an authentic Tibetan restaurant, and it was excellent. It was the first time we tried Yak Burger, and we loved it We visited Potala Palace, Norbulingka, Jokhang Temple, Drepung and Sera Monastery in only two days, and she managed the time perfectly. In addition to that, we still had our shopping time in Barkor Street, and she helped us bargaining and showing some very good Tibetan local shops.

more

Jun 2023, Mila

Outstanding Travel Planning with Roger

Planning a trip to Lhasa has been made seamless with the help of our guide, Roger! His expertise, patience, and insightful suggestions have been invaluable in crafting the perfect itinerary. Roger has been diligent in addressing all our queries, making this planning phase a breeze. Highly recommend his services!

more

Jun 2023, Weiyao Xiao

Revisiting Lhasa with Lhapka

17 years after our first visit, we came back to Lhasa with high expectations. We were keen to see how it had changed and adapted to the supersonic development of China. Our guide Lhapka sensed our wishes quickly and gave us a superb tour that included all the cultural highlights and explanations we were looking for. Thank you so much!

more

Jun 2023, Marc D

Tibet - culture and nature

This time I decided to go on a small group trip to Tibet. All formalities were completed in due time, and the proposed route met my expectations. Immersing yourself in the Tibetan culture with local guide Phurbu was a real pleasure. The views of Mount Everest and Tibetan nature were breathtaking.

more

May 2023, Joanna i Piotr Kuzebscy

No matter where we wish do go…

No matter where we wish do go, my lovley Alisa from China Global Highlights helps every type of travel. Not only find the trip that's right for us, but also gets the best value every time. I appriciate so much your pofessional service. Looking forward our next trip to Tibet.

more

Apr 2023, Lina

Lhasa Tibet Adventure

Coco helped us plan our ideal trip to recent trip Tibet. She was informative, patient, and helped us tailor the trip to our own needs. She made excellent suggestions and supported us with the permits, travel itinerary, and even flights. She is an incredible asset to the China Highlights Team! Our local guide Tenzin was also excellent and flexible with us each day. I was hit with some altitude sickness and Tenzin helped me get oxygen and medicine needed. He worked with us each day to help us eat local foods and recommended ideal times to visit sites to minimize wait times. We were able to see everything on our list and eat excellent food. Thank you Coco and Tenzin!

more

Oct 2021, Samantha Jane

Spiritual connection brought me back to Potala

Potala Palace mesmerizes me with its charm since 1997 when I first laid eyes on a photograph hung onto a wall at a monastery in Kathmandu, Nepal. From then on, I dreamt of visiting this place before I leave this world. The only thing that held me back choosing from my other favorite travel destinations that I travelled to in the past, is the fear of high altitude sickness and breathing difficulty. Once I step foot onto it, I felt a spiritual connection to this place. I climbed up to the top at the peak without any issue and gazed at Lhasa city from the top. It was a rare and wonderful experience.

more

Jul 2020, paulinelyepohlinl

Lhasa - what a special place

Lhasa welcomed us with sunshine, but Sonem with an even brighter smile. It was a great pleasure to have him as guide - an exceedingly kind person. With his profound knowledge and experience, he gave us deep insights in the daily life of a Tibetan. The highlight of our stay was, of course, the visit of the Potala Palace, but we also wouldn't have missed the discussion of the monks or the Yoghurt Festival. Thank you, Sonem, for the perfect organization.

more

Sep 2019, S-T-Travelling

Top of the World!

From our welcome at the airport with the traditional Tibetan scarves to our departure 3 days later, out time in Lhasa was nothing short of fabulous! Our guide, Tenzin was exceptionally energetic, knowledgeable and friendly. He made sure our time was spent experiencing the many wonderful sites as well as learning about the history and culture of this exciting place. Potala palace is magnificent inside and out. Be sure to return to the nightly fountain show... the icing on the cake! The monasteries were very interesting and the location of many is breathtaking. We enjoyed Barkhor Street, especially at night when the lights create a serene atmosphere, a great contrast to the hustle and bustle during daylight. Outside the city, the drive to Yomdrok Lake is beautiful and the lake itself amazing. Stopping along the way to see the prayer flags flying in the wind left no doubt that you are in a special place. Thank you to China Highlights and their local partners, in particular our fabulous guide Tenzin for organizing and executing a most wonderful trip!

more

Aug 2019, anaI39VU

Great time with the Best Guide Norbu

I can't say enough good things about China Highlights as they organized everything for us - the visa, guide and itinerary. When I asked for changes to make sure we saw the debates (none on sundays) they made the change. When my daughter was suffering from altitude sickness itinerary was adjusted to give her more time to recover. We had a fantastic guide - Norbu. His background was as interesting as Lhasa. While all of the guides we have had so far have had good English command, some are harder to understand than others making it hard work at times. Norbu's English is embarrassingly good (as I have no capability in any other languages and am dependent on others learning English). He was very kind to my daughter while she was struggling. I highly recommend you ask for him as he will add to the enjoyment of your trip

more

Jul 2019, 913WorldTraveler

LHASA - TIBET WITH KELSANG FROM CHINA HIGHLIGHTS

KELSANG was our Guide Tour in LHASA - TIBET. His English was great and he was very knowledgeable and enthusiastic. Since he picked us up from the airport till we left LHASA, KELSANG had always a smile, showed us his heart and soul and accommodate all our needs. We had a great time with KELSANG! All places mentioned above are unique and very special! Our experience in Tibet was stunning and we will not forget it for the rest of our lives! We will highly recommend KELSANG as your local guide tour in TIBET and ask for ALISA when contacting China Highlights as she will organize your tours as no one else will! Believe me!

more

Jun 2019, Fabian D
Itinerary Quick Look
Here is a suggested itinerary. We are happy to customize a tour according to your interests.
DAY 1
Arrive in Lhasa (elevation 3,650 m / 12,000 ft)
Your private guide and driver will pick you up at Lhasa's airport or train station and accompany you to your hotel.
DAY 2
Lhasa | The Holy City and Its People
Pilgrimage to the Potala Palace in the morning. Discover this architectural marvel created by the hands and wisdom of Tibetan people. Admire the treasures housed in the palace and you may be intrigued by the stories behind every piece of art work. View the palace from four expertly-chosen angles to fully enjoy its beauty.
Enjoy a walking tour in the afternoon. You may be moved by the devoted pilgrims prostrating themselves at Jokhang Temple.
Then walk along Barkhor Street to experience Tibetan daily life in a local market. Learn the history of Tibet at a Qing Dynasty ministerial office site and a wealthy merchant's residence — the Pandatsang Compound.
Finally, have a rest and enjoy a cup of Tibetan sweet tea in less-touristy Ani Tsangkhung Nunnery at the end of the day's touring.
DAY 3
Lhasa to Shigatse | The First Vistas of Plateau Scenery
You will get out of Lhasa and travel into the west on day 3. First, you will stop at Lake Yamdrok, which has a charming blue color, and then you can enjoy the fabulous scenery of the Karola Glacier up close.
When you stop at Gyantse town, visit the town's top attraction: Palcho Monastery. The huge white pagoda is very impressive. It is a monastery containing the three main sects of Tibetan Buddhism.
DAY 4
Shigatse to Saga | Deeper into the Wilderness
Drive west from Shigatse City to Saga County Town. Enjoy the scenery of rivers, lakes, snow-capped mountain, and pasture along the way.
DAY 5
Saga to Darchen | Holy Lake and Ghost Lake
Continue driving to the west on day 5 with the magnificent Himalaya mountains on your left-hand side along the way.
You will get to Lake Manasarovar in the afternoon. In Tibetan people's hearts, Manasarovar is the "sweet dew" granted by the Buddha. The prayer stones on the lake bank show the respect of believers. Kailash can be seen in the middle distance. The holy mountain and the holy lake have accompanied each other for millions of years, according to geologists.
Don't miss 'ghost lake' (Lake Rakshastal) right by the holy lake. It is also attractive and full of the air of mystery. Let your guide explain why it is called 'ghost lake'.
DAY 6
Darchen | Kailash Kora (13 km / 8 miles)
You will start the 3-day kora trek on day 6. First, you will go by car to a prayer square. Colorful prayer flags are tied on the prayer stones. There is an important ceremony on April 15th every year to change the prayer flag pole. This is a place where you can see a good view of Kailash from close by.
From the square, you will hike downhill into a valley. Walk along the river to Dirapuk Monastery. During your day's trekking, you can see the west and north faces of Mt. Kailash. You will sleep in the guest house of the monastery.
DAY 7
Darchen | Kailash Kora (18 km / 11 miles)
Day two of the trek is the most challenging day. You will ascend about 700 meters (2,100 feet) to climb over a pass, which is the highest place in this trek at altitude 5,600 m (18,400 feet). Then descend to another valley where a beautiful lake with green water will come into sight. You might see devoted pilgrims prostrating themselves on their koras.
You will visit Zutulpuk Monastery, which was built by two important religious figures, and sleep in the guest house of the monastery.
DAY 8
Darchen | Kailash Kora (7 km / 4 miles)
The third day of the trek is the easiest. You will just have 7 km (4 miles) left to finish the Kora. At the end of the trek, you will take a bus back to Darchen. Have a rest in the afternoon, and get ready for the westernmost destination of this trip on the next day.
DAY 9
Darchen to Zanda | The Lost Civilization
Driving northwest along the Gangdise (Kailash) mountain range, you will discover the evidence of an old civilization existing in Ali (Ngari) more than 1,000 years ago. The unique landscape there — the soil forest — is a masterpiece of Himalayan orogenic (mountain-forming) movement. Rain and wind have shaped the hills into "towers, camps, castles, and palaces".
You will visit Tholing Monastery, which was the first temple built by the Guge Kingdom, to see its old and beautiful murals.
The remains of the Guge Kingdom still stand on the cliffs, telling people of its glory days. It is nice to climb up to the top of the hill before sunset. The sunlight colors the soil forests golden. The broken soil walls have a kind of mystic and desolate beauty.
DAY 10
Zanda to Paryang | The Paradise of Wild Animals
On day 10, you will drive eastward on your return trip to Lhasa. Enjoy the scenery of snowy mountains, grasslands, lakes, and the animals running in their paradise.
Stay overnight in Paryang, which is a little town in Zhongba County in the far west of Shigatse Prefecture.
DAY 11
Paryang to Sakya | Traditional Tibetan Knife Making
You will drive from Paryang to Sakya County Town via Lhatse County Town. Stop at Lhatse and visit a traditional Tibetan knife workshop to discover the old and exquisite skills of Tibetan knife-making.
DAY 12
Sakya to Shigatse | Mysterious and Splendid Monasteries
Explore the most mysterious monastery — Sakya Monastery in the morning. The murals on its yellow walls, the woman ghost statue tied by iron chains, and the mysterious sutra wall are the highlights you should not miss.
Drive from Sakya to Shigatse. Visit splendid Tashilhunpo Monastery in the afternoon. Admire the architectural beauty of Tashilhunpo monastery: its golden roof, red walls, and white pagodas. Figure out the relationship between Dalai Lamas and Panchen Lamas.
DAY 13
Shigatse to Lhasa | Tibetan Incense Making
Drive along the Yarlung Zangbo Canyon to Lhasa. Enjoy the marvelous scenery on the way. See plateau lakes, rivers, snowy mountains, and traditional Tibetan villages. Stop at a small village that is famous for Tibetan incense making. Experience producing hand-made Tibetan incense. Get a small box of incense as a gift. Its fragrance when burning will remind you of your great experiences in Tibet.
Your guide and driver will take you to Lhasa's airport or train station on time for your departure.
Hotel Selection
—the Icing on the Cake
Boutique hotels are recommended to enrich your travel experience.


FromCNY25,970 / USD3,989p/p
Based on a private tour for 2 people. Price varies depending on program, travel date, number of people and chosen hotel
Price includes:
Tibet Travel Permits
Private air-conditioned business car with big windows and ample space
Activities, hotels, and meals listed in the itinerary
24/7 helpline for while you are traveling
Tour code: xz-34
Your 1:1 travel consultant will reply within 1 working day.