Classic Inner Mongolia Grassland and Ningxia Ancient Ruins Tour
15-Day Private China Tour: Hong Kong– Beijing– Inner Mongolia–Yinchuan–Wuzhong–Zhongwei–Xi'an
Begin your journey in the bustling metropolis of Hong Kong, exploring its vibrant culture and awe-inspiring skyline. Immerse yourself in Beijing's rich heritage, visiting iconic landmarks such as the Great Wall and the Forbidden City. Explore the untamed landscapes of Inner Mongolia, Yinchuan, Wuzhong, Zhongwei, and Xian, where ancient traditions and natural wonders intertwine.
The itinerary below is only one possibility. Tips to tailor-make your trip are offered as inspiration. Send us details of your preferences and our travel experts will customize this trip to suit your interests, tastes, and budget.
Tour 'Wow' Points
Find the Hidden Halls in the Forbidden City

Explore a  Plateau Area Grassland in Inner Mongolia

Make a Mini warrior with a Local Artisan Family

Experience the Raw Majesty of the Helan Mountains

Why Choose Us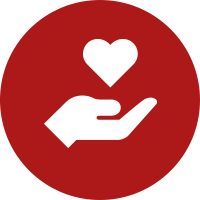 Your Wellbeing is Our Priority.
1-to-1 travel expert
Vaccinated guides
Private Rides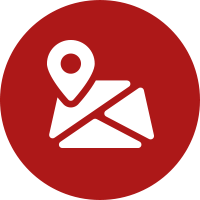 Your Trip is Perfectly Planned.
Less crowded
Exclusive Exciting Experiences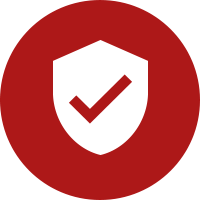 Your Booking is Risk-Free.
No cancellation fee (up to 22 days before departure)
Free changes
Finish Your Booking in as Quick as 1 Day
1. Tell us your dream travel idea
2. Work out your unique plan with 1 to 1 expert advice
China Highlights, Asia Highlights, and Global Highlights collaborate to provide families and couples with personalized and stress-free experiences in diverse destinations.


Magical Adventure

Wow this tour was honestly the best tourI have ever taken! Our guide Simon Yao was simply superb! His English was excellent and he was very easy to talk to. He was personable and friendly but not overpowering or overbearing. Very knowledgeable about history. Thankfully the weather was good so we were not super hot !Finally at the wall we were amazed by it's beauty and grandeur. It really is something and pictures don't do it justice.

more

Nov 2023, Annika M

Excellent two day visit to Great Wall

Our guide 'Mark' was incredible. So friendly, knowledgable and funny. The itinerary was perfect, we got to see two different parts of the Great Wall (one of which at night which was magical) and our hotel stay in Gubei was wonderful. Highly recommend to anybody visiting Beijing

more

Nov 2023, James_Wolstenholme

Great day out with Mark, thanks China Highlights!

We did a 1 day private tour with China Highlights to see Tiananmen Square, Forbidden City, and the Mutianyu section of the Great Wall. Communication was great throughout - from trip planning/booking with Roger and from our guide Mark who contacted us the day before to confirm meet up time/location. Avoided a lot of the queues and definitely learned quite a bit of history from our guide Mark…thanks again! No language barriers/issues…highly recommended.

more

Nov 2023, ykeezy

China Three (3) Cities Tours

To the tour guides, Ethan, Jason and Tony, you guys have made my visit an awesome and memorable experience. All the tour guides spoke english and communicated very effectively. They are knowledgeable about all the sites visited including, Great Wall of China, The Forbidden City, Panda Breeding and Research Center, Leshan Giant Buddha, Hallelujah Mountains, Zhangjiajie Grand Canyon and Glass Bridge, and Tianmen Mountain. The tour guides ensured I got the most out of my time I stayed in the various cities Beijing, Chengdu and Zhangjiajie.

more

Nov 2023, Kadar

13 days in China

We booked a 13 day's tour of China with China Highlights. Our travel advisor, Ms Leah Zhou organised an itinerary that suited what we wanted. She was really helpful and patient will all our needs. Leah helped us organised our 30th Wedding Anniversary Dinner and my 60th Birthday celebration?? in Beijing. For this to be possible, she had to liaise with our guide in Beijing. The flowers and cake were a real surprise. My husband and I, were really touched at the good service provided by China Highlights and Ms Leah Zhou. Thank you China Highlights and Ms Leah Zhou for your constant care of your customers. I will certainly recommend China Highlights to my friends.

more

Nov 2023, Eda Adams

Perfect Beijing experience

Covering all major sights our exploration of Beijing and surroundings was flawless guided by Lily, along with her knowledgeable and balanced information on Chinas culture and history. In particular, Lily was able to adjust the tour according to personal preferences, e.g. focus on photography, as well as suggesting additional activities like an impressive authentic artistic show. I highly recommend China Highlights as China tour operator and Lily Liu as excellent guide regarding the Beijing area.

more

Nov 2023, Perfect Beijing experience

Anne and Bob's tour of Beijing

We did the China Highlights tour of Beijing with our excellent guide Mark and his driver. We thoroughly enjoyed seeing the Beijing highlights including the Lama Temple, the Tiananmen Square, the Forbidden City and the Lama Temple. The Summer Palace with the boat ride and the Garden of Virtue and Harmony were memorable also and the Mutianyu Great Wall was a highlight. We were impressed with Mark as a guide. He knew his history and he was kind and thoughtful. He took us to some excellent restaurants and we were introduced to some beautiful food. We enjoyed his company and will always remember him.

more

Nov 2023, BendigoBob

Amazing Beijing Tour with Risa!

Risa gave us a wonderful tour of the city! She thoroughly explained the cultuaral importance of each exhibit while also educating us on the Chinese culture. Appreciated having this wonderful Beijing trip with Risa:)

more

Nov 2023, Angelica M.

Amazing Beijing Tour With Risa!

We were very kindly received in Beijing by our tour guide Risa. She gave us a very thorough tour of the city and showed us wonderful places, while also explaining the important history/culture of China! Very beautiful city filled with many things to do and full of culture! This was very well planned and made it very easy for us to visit the city and foreigners:) Thank you Risa!

more

Nov 2023, Angelica M

Do Beijing like a local

They organised my trip very quickly and efficiently. On the day, Anna was very friendly to me, my mum and my baby. Very accommodating to our needs. The car was immaculately clean and very comfortable. We visited everything we initially wanted and more. Also, Anna took us to the best meal we had in China. It makes a difference to have a local choosing the dishes!

more

Nov 2023, Natali A

Must-see Beijing sights in two days

Going on the guided tour gave me the opportunity to visit the main 'must-see' Beijing attractions in two days' time. Although I prefer to travel on my own, it simply would not have been possible for me to arrange tickets and figure out logistics to the Forbidden City, Tiananmen Square, Temple of Heaven, Summer Palace and Great Wall with such a compressed schedule and short notice. My guide, Lucy, was very knowledgeable about Chinese history and cheerfully accompanied me through two grueling days. Traffic in and around Beijing is bad, and the sights are notnin walking distance from one another. Our driver, Li Li Mon, patiently fought the traffic allowing me to snooze in between the long

more

Nov 2023, Marcis J

China Highlights - Great Wall Mutianyu

I arranged a private tour with China Highlights to see the Great Wall, as I had a few hours to spare near Beijing. I was promptly collected, taken to the wall via comfortable car and escorted all the way by my allocated tour guide Jack. The day was highly memorable and thoroughly enjoyable, we walked 20 watchtowers across the Wall and then took the luge back down. The knowledge and history of the Great Wall was shared and Jack's English was great. Fantastic day, thanks for your great hospitality, Jack!

more

Nov 2023, Daniel White

Great Day in China!

The experience was great! Amazing learning about history and culture.Thanks for everything Lucy!

more

Nov 2023, Evandro S

Unforgetable experience

It was the best experience foi my whole life. Thanks a thousand to Lucy for all her assistente and knowledge regarding China. If you are planing to know China as native perspective do not think twice Luci is the best.

more

Nov 2023, Evandro F

Amazing experience in Beijing

Spent 3 days in Beijing under China Highlights! Our tour guide Jennifer spoke excellent English and was very knowledgeable in Chinese history. Not only was she friendly, she was always on hand to help me with my heavy luggage. She also recommended us very good chinese restaurants for lunch and dinner. She went beyond her call of duties to make sure we had a enjoyable time in Beijing. China highlights also surprised me with a birthday cake on my birthday. Kimi Huang who was my consultant was ever ready to answer all my queries promptly. Thank you for making our trip a memorable one.

more

Nov 2023, Delltravellor

Great Experience on Beijing Day Visit with tour guide Lucy Yubo

She took me on a side excursion to see the next door park where locals exercise and she took me yo some shops also to get hat and gloves for the cold. Our last stop was 978 Art Center which was super interesting. My day was relaxing, fun, and very special as I feel I learned something much about both China's past and present. I highly recommend booking a tour to see Beijing in this way.

more

Nov 2023, Nancy H

Memorable Beijing & Gubei with China Highlights

Jack as the tour guide is a good story teller. He is inquisitive. He knows when to leave us alone exploring the sights and pick out interest again with the historical facts and stories.Then, we explored Jinshanling that provides a balanced view between reconstructed and ruined walls. Finally, we explored the Forbidden City and The Summer Palace. In between, we enjoyed authentic Chinese cuisines which were delicious.

more

Nov 2023, Dian W

Beijing 2 day tour

Spent 2 days in Beijing with Ethan as my guide and had a fantastic experience. Ethan is very knowledgeable, easy company and takes excellent photographs. The organisation was excellent as well including the driver for the tour as well the airport pick up.

more

Nov 2023, Tam

My very first trip to Beijing

My guide Jack was excellent- very knowledgeable, organised, kind, helpful, and great English speaker. So I learned a lot about the fascinating history of China while enjoying breathtaking sceneries and monuments.

more

Nov 2023, Amanda Barbosa

Two-Day Customized Beijing Trip

Our family had a two-day tour in Beijing, which Kimi customized for us. We went to Tiananmen Square, the Forbidden City, the Qianmen Street, and the Temple of Heaven on the first day, and the Summer Palace and the Great Wall on the second day. Everything went perfectly thanks to our tour guide, Lucy. She was punctual, polite, respectful, knowledgeable, and good at English. The driver was also so nice. Highly recommend!

more

Nov 2023, Sukjoon L
Itinerary Quick Look
Here is a suggested itinerary. We are happy to customize a tour according to your interests.
DAY 1
Hong Kong to Beijing
Your private guide will be ready to meet and greet you at the arrival hall in Beijing. A comfortable private car with an experienced driver will transfer you directly to your hotel. Your guide will help you to check-in.
DAY 2
Beijing| The Forbidden City
Tiananmen Square: Experience the magnificence of Tiananmen Square, the heart of Beijing and the world's largest city square. Named after the iconic Tiananmen ("Gate of Heavenly Peace") to its north, this distinguished location has borne witness to several pivotal events in Chinese history. As a revered symbol of China's national pride, the square is flanked by impressive structures, including the Heavenly Gate, museums, official edifices, and Chairman Mao's Mausoleum.
Emperor's Tour: Forbidden City Exploration. Embark on a deep-dive exploration of the Forbidden City with your knowledgeable guide. In contrast to standard group tours that cover 6-8 spots, you'll discover 12 select locations within this ancient city. Your guide will enrich your journey with insights into the city's architecture, history, Feng Shui, and art.
The tour delves into captivating tales related to notable figures from two dynasties, including hardworking emperors, long-lived empress dowagers, and a talented concubine. As you gain an understanding of their remarkable stories, you'll gain a richer perspective of what life was like within these old city walls.
DAY 3
Beijing| The Mutianyu Great Wall
Cooking Class in a Hutong Family's House: Experience the warmth of local customs and people with a uniquely intimate cooking class located in a traditional hutong. This hands-on experience has you learning how to make authentic dumplings, from mixing fillings to rolling the wrappers. Your gracious host will also guide you through cooking local dishes. In between learning cooking techniques, you'll enjoy tales of Chinese tradition within a friendly and relaxed environment. This activity is perfect for families, groups of friends, or colleagues seeking a unique cultural experience in Beijing. Savor a meal you've cooked afterwards for a rewarding culmination.
The Mutianyu Great Wall (chairlift up and toboggan down): Revitalize your sense of wonder at the Mutianyu section of the Great Wall, lauded for its stunning scenery and well-preserved architecture. This family-friendly section, about a 1.5-hour drive from downtown Beijing, offers several engaging ways to explore the Great Wall's rich history. A chairlift carries you up to a fully-restored 2½-kilometer section, bypassing a steep climb. Here, you can stroll along the Wall, visit watchtowers, and admire panoramic views. For an exhilarating ending to your visit, take a toboggan ride down, a fun-filled experience enjoyed by both adults and children.
DAY 4
Beijing| The Temple of Heaven
Temple of Heaven: Immerse yourself in Beijing's history with a visit to the Temple of Heaven, constructed in 1420 during the Ming dynasty. This complex array of Taoist edifices served as the site for annual ceremonial prayers by emperors of the Ming and Qing dynasties for bountiful harvests. The park surrounding the temple teems with life, especially in the morning, as local elderly gather for morning routines that include singing, exercising, and practicing Tai Chi. With the park spanning 273 hectares, prepare for approximately 1-1.5 hours of easy-paced walking.
Chinese Learning at Lao She Tea House: Experience authentic Chinese culture with a lesson at the antique-flavored Lao She Tea House. Amidst its Beijing-styled ambiance, you'll learn practical Chinese phrases and nuances of local culture guided by a certified, bilingual Mandarin teacher.
DAY 5
Beijing to Hohhot | The Summer Palace
Summer Palace with Boat Ride and the Garden of Virtue and Harmony: Located in northwest Beijing, the Summer Palace stands as the most extensive, best-preserved royal park in China, often dubbed as 'The Museum of Royal Gardens'. Indulge in its exquisite natural vistas and cultural significance, influencing Chinese horticulture and landscape design for centuries. Prepare to spend around 2 hours walking through this picturesque park, topped off with a peaceful boat ride.
DAY 6
Hohhot to Xilamuren Grassland | Xilamuren Grassland
Xilamuren Grassland: Embark on a trip 90 km north from Hohhot to Xilamuren Grassland, a favorite escape for respite from summer heat due to its easy accessibility. Ideally visited between May to October, you'll find the grassland teeming with lush grass and roaming herds of sheep, horses, and cattle under tribesmen's watchful eyes in vibrant traditional attire.
Set at an average altitude of 1,700 meters, Xilamuren's grass doesn't grow too tall compared to other plateau area grasslands, offering unobstructed panoramic views. Your experience in these hinterlands includes an overnight stay in a traditional Mongolian yurt, equipped with all the best available amenities for a comfortable, unique lodging experience.
Large Mongolian Live Equestrian Performance: Head to the Hongge'er Aobao Scenic Area within Xilamuren Grassland for an exhilarating display known as "The Legend of Monan." This entails Mongolian wrestling, archery, and horse racing, collectively known as the Naadam sports. These sports are considered essential skills for Mongolian men, exhibiting their strength and wisdom.
DAY 7
Xilamuren to Dalad Banner | The Wudangzhao Monastery
Wudangzhao Monastery: Venture 70 kilometers northeast of Baotou to discover the grandeur of Wudangzhao Monastery, nestled in the Wudanggou valley. As the largest and best-preserved lama monastery in Inner Mongolia, this Tibetan Buddhist sanctuary displays remarkable Tibetan-style architecture. The monastery's white buildings rest against the green hills, providing a visually striking and majestic sight.
Local Herdsman's Home Visit: Accompanied by your guide, visit a local herdsman's home situated in the peaceful Xilamuren Grasslands. Embrace the opportunity to partake in local activities such as brewing Mongolian milk tea, feeding lambs, and engaging in conversation with the herdsman. Learn a Mongolian song and gain insights into their grassland life. Please note that local herdsmen of Xilamuren Grassland typically reside in concrete brick houses, providing a more comfortable and stable living environment than tents.
DAY 8
Dalad Bannerto Erdos| The Resonant Sand Bay
Resonant Sand Bay (Xiangshawan) With Round-Way Cable Car: Set on the backdrop of the Kubuqi Desert, located between Baotou City and Ordos in the Dalad Banner, the Resonant Sand Bay (also known as 'Whistling Dune Bay') stands as one of the three most renowned resonant sand bays in China. In the dry climate, you'll hear the dune's unique resonating sounds when sliding down the slopes, giving the bay its distinctive name. This mesmerizing desert, with its whispering sand dunes, offers panoramic views that stretch for miles, creating a splendid landscape. Dedicate half or spend an entire day participating in a plethora of engaging desert activities.
Resonant Sand Bay Single 'Island': Boost your desert resort experience at Resonant Sand Bay, the top-of-the-chart destination in China. Choose from two relaxing areas: Yuesha Island and Xiansha Island.
Yuesha Island is highly recommended for families with kids and seniors, offering a variety of activities. Discover camel riding, a sightseeing train, the unique Desert Science Museum, Nationally Recognized Cultural Performances, Mongolian Costume Exhibitions, themed parades, aqua shows, and a Sand Sculpture Park. For the youngsters, amusement facilities keep them well-engaged, and for water lovers, water yachts and water flying cars at the Water Village add to the fun. Engage in a game of desert volleyball to round off your exhilarating experiences
DAY 9
Erdos to Yinchuan | Helan Mountains Rock Paintings Excursion
Helan Mountains Rock Paintings Excursion (Including Golf Cart Tour): Experience the raw majesty of the Helan Mountains, the original canvas to hundreds of prehistoric and ancient rock paintings. This unique tourism area showcases splendid scenic beauty - unique mountain peaks, the soft murmur of spring water flowing from the ravine and the evergreen charm you always wanted to get lost in.
On the flanks of the ravine, an open-air museum awaits with around 600 neoteric rock paintings. These exquisite murals still resonate with the lifecycles of our ancestors who lived 3,000 to 10,000 years ago. Travel back in time as you witness these ancient canvases illustrating scenes of pastoral grazing, riveting hunts, ritual ceremonies, formidable wars, joyful entertainment, and even intimate scenes of human reproduction.
DAY 10
Yinchuan | Western Xia Imperial Tombs
Western Xia Imperial Tombs Exploration: Allow us to take you on a journey back to a dynasty that flourished for nearly 200 years in Chinese history: the Western Xia Dynasty. Renowned for its unique cultural and historical characteristics, it left an indelible mark on China despite its decimation by Genghis Khan in 1227.
One of the most fascinating legacies of Western Xia Dynasty is its mysterious imperial tombs. Be prepared to step into a world where history and mystery sit side by side. Let's unravel their intriguing tales and unsolved questions together.
Visit to the Chateau Legacy Peak: Nestled at an elevation of 4,088 feet (1,246m), within the mesmerizing scenic expanse of the Western Xia Imperial Tombs, discover the Chateau Legacy Peak. This vineyard is a prized gem within China, boasting of vines over 18 years old - a rarity in the Chinese wine-making industry.
Explore the breadth of this magnificent vineyard that spans over 6.9 hectares (17 acres) of lush Cabernet Sauvignon, 1.2 hectares (3 acres) of robust Merlot, and 0.8 hectares (2 acres) of refreshing Chardonnay. These abundant vineyards were carefully nurtured by owner Liu Hai's father, who planted them back in 1997.
DAY 11
Yinchuan to Wuzhong | The 108 Pagodas at Qingtongxia
108 Pagodas at Qingtongxia: Situated on the west bank of the Yellow River and 90 kilometers away from Yinchuan, discover the spectacle of the 108 Pagodas. These architecturally distinct structures range from 2.5 to 3.5m in height, and are arranged in a pyramid of 12 rows. Mostly constructed in Lamaism style, these uniquely designed pagodas feature an octagonal Sumeru pedestal and are topped with a bead. The entire complex, painted white, offers a striking testament to Chinese pagoda architecture.
Xige Winery - Wine Tasting Experience: Embark on a vinaceous voyage at the Xige Winery, known for cultivating a variety of distinguished grapes spread across 1,300 hectares (3,200 acres) of vineyards. Their cultivation method is attentive to the soil types and microclimate characteristics of each plot, ensuring optimal growth of varietals including Cabernet Gernischt, Cabernet Sauvignon, Pinot Noir, Chardonnay, and Sauvignon Blanc.
Xige Estate, besides its vineyards, hosts state-of-the-art production facilities, an oak barrel cellar, a professional tasting area, a visitor center, a winery hotel, and an organic restaurant. The advanced production equipment includes proprietary fermentation tanks, a temperature-control brewing system from New Zealand, pretreatment equipment from Germany and France, an advanced filling line from Italy, and a vineyard intelligent agricultural control system. Thousands of French oak barrels cater to its extensive production resulting in high-quality wines.
DAY 12
Zhongwei | The Shapotou Scenic Area
Shapotou Scenic Area Exploration: Situated just 20 kilometers west of Zhongwei City, the Shapotou stands as a testament to the majestic diversity of China's landscapes. Here, the Yellow River carves its path through the Tengger Desert, creating an extraordinary scenery that fuses desert, river, grassland, and mountains together. Discover this breathtaking region and indulge in a myriad of fun-filled activities.
Shapotou Adventure Package (Including Sand Sledding, Camel Trekking, Dune Car, Shuttle Bus, Speedboat, Sheepskin Rafting, and Glass Bridge): Shapotou isn't just a feast for the eyes; it's an adventurer's playground. We offer a range of thrilling activities for you to immerse into the heart of this diverse landscape
DAY 13
Zhongwei to Xi'an | The Ancient City Wall
Ancient City Wall Exploration: Step back in time with a visit to one of the oldest and most well-preserved city defenses around: the Ancient City Wall. Constructed in the 13th century over the foundations of the original Tang Forbidden City, these walls still encompass the city center to this day.
Take your time exploring the 14km circuit - walk or opt for bike rentals (CNY40 per person) or an electric cart (CNY80 per person) to get around. Both alternatives offer spectacular views of the city on either side.
Tang Imperial Banquet Show: Immerse yourself in an evening of flourishing culture and palatable cuisines with the Tang Imperial Banquet & Show. Inspired by court songs, dance, and music from the golden age of the Tang Dynasty, the performance is staged in a world-class theater restaurant. The enchanting melodies, exquisite costumes, and vibrant staging, coupled with a delicious dinner, offer a glimpse into a prosperous era when Chang'an (Xi'an) was the capital of China and the arts were blossoming like never before. Showtime: 8:30pm.
Hanfu Traditional Dress Experience: Enter the world of Hanfu, the traditional attire of the Han Chinese, the predominant ethnic group within China. A significant symbol of Chinese civilization and its rich history, Hanfu has a story to tell. During this one-hour experience, your guide will introduce you to different variations of Hanfu and explain ancient Chinese etiquette in an authentic ancient academy setting.
But the experience doesn't end there. You can try on these attires and even learn about movable type printing after the introduction to Hanfu. Enjoy a calming break, sip on a flavorful cup of tea, and be enriched by the vibrant heritage of China.
DAY 14
Xi'an | Terracotta Warriors and Horses
The Terracotta Warriors and Horses: Imagine stepping into a time-capsule where an army awaits its commander, forever frozen in time. Discovered by chance in 1974, an astounding count of over 7000 soldiers, archers, horses, and chariots have been standing guard by Emperor Qin's tomb since 210BC in perfect battle formation. Every figure here tells its own tale and is distinct from the rest.
This archaeological marvel, spanning three massive pits, continues to undergo painstaking restoration and excavation. The site, which is an hour-and-a-half drive from Xian, also houses an informative museum and provides a captivating film detailing the history of this incredible vault.
Please note that photography is permitted providing you do not use flash. We recommend wearing comfortable walking shoes for this adventure as you explore the world-famous ancient army up close.
DAY 15
Xi'an to Hong Kong Departure
Tour Price
FromUS3,750 p/p
Based on a private tour for 2 people. Price varies depending on program, travel date, number of people and chosen hotel
Price includes:
Private air-conditioned business car with big windows and ample space
Activities, hotels, and meals listed in the itinerary
24/7 helpline for while you are traveling
Tour code: cht-cx-48
Your 1:1 travel consultant will reply within 1 working day.