Holy Tibet and Zhangjiajie Tour
19-Day Private China Tour: Beijing–Lhasa – Xi'an–Zhangjiajie–Guilin–Shanghai
Begin your journey in the bustling capital city of Beijing, then venture to the mystical land of Lhasa, where ancient monasteries and spiritual traditions come alive. Explore the awe-inspiring Terracotta Warriors in Xian before immersing yourself in the stunning natural beauty of Zhangjiajie's towering sandstone pillars. Cruise along the Li River and marvel at the karst mountains of Guilin before concluding your adventure in the vibrant metropolis of Shanghai.
The itinerary below is only one possibility. Tips to tailor-make your trip are offered as inspiration. Send us details of your preferences and our travel experts will customize this trip to suit your interests, tastes, and budget.
Tour 'Wow' Points
Find the Hidden Halls in the Forbidden City

Witness the Famous Potala Palace

Explore the Awe-inspiring Li River in Guilin

Marvel at the Famous Hallelujah Mountain in the Movie "Avatar"

Enjoy a Peaceful Boat Ride Through Zhujiajiao Water Town

Why Choose Us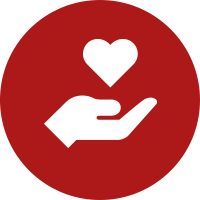 Your Wellbeing is Our Priority.
1-to-1 travel expert
Vaccinated guides
Private Rides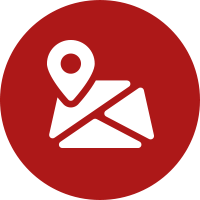 Your Trip is Perfectly Planned.
Less crowded
Exclusive Exciting Experiences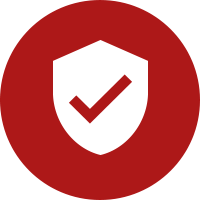 Your Booking is Risk-Free.
No cancellation fee (up to 22 days before departure)
Free changes
Finish Your Booking in as Quick as 1 Day
1. Tell us your dream travel idea
2. Work out your unique plan with 1 to 1 expert advice
China Highlights, Asia Highlights, and Global Highlights collaborate to provide families and couples with personalized and stress-free experiences in diverse destinations.


Olivia Tian, a sunshine tour guide!

In October, my friend Amy booked a tour with Chinahighlights, Olivia Tian was our guide in Beijing, she is such a sweet n happy person to be around, not only she gave us the best guide service, also very accommodating, alter the plan as per our interest, took us to very local shopping n food district. Above all, she takes awesome pics, very patient!! Thank you so much for such pleasant 5 days in BJ, look forward to see you when we are back in China, Olivia!!

more

Dec 2023, Venture216019

One whole of a good experience !

Kevin was always making flexible arrangements for us making sure we meet our needs. Kevin also walked us to our desired restaurant daily making sure all are well before he left. Kudos to the whole team. Highly recommend ?

more

Dec 2023, Cornelius C

China is Amazing Wonders that do not stop coming at you.Great country

Great job,Loved every minute of it,Ethan did an amazing job,True Ambassador of China,Just like the Chinese people,Friendly, dignified and hardworking,Very happy.China Highlights exceeded expectations and then some,I will never even think of travelling with another company.

more

Dec 2023, Philip Sardar /Maps10321171537

Wonderful trip to Beijing and Xian

Had a great trip to bejing n xian. Our guide lily liu is so well versed in english and we have no worry here at all. We managed to dine in great halal restaurants though out our trip. Highly reccomended to all muslims travellers.

more

Dec 2023, Efen Reyes

Great experience, highly recommended!

Additionally, she helped me with all my personal needs like getting a SIM card, finding an ATM, shopping, dining, checking in at the train station, hotel, suggested a couple additional very entertaining art events. Was also punctual and spoke good English.

more

Nov 2023, Wayne S.

Excellent tour with Tom from China Highlights

We used China Highlights for the 3 days of our Beijing trip. Tom was a fantastic guide. Very knowledgable with excellent English. He was able to accommodate changes to our tour at short notice, allowing us to make the most of our limited time. Couldn't recommend highly enough

more

Nov 2023, Ross

Magical Adventure

Wow this tour was honestly the best tourI have ever taken! Our guide Simon Yao was simply superb! His English was excellent and he was very easy to talk to. He was personable and friendly but not overpowering or overbearing. Very knowledgeable about history. Thankfully the weather was good so we were not super hot !Finally at the wall we were amazed by it's beauty and grandeur. It really is something and pictures don't do it justice.

more

Nov 2023, Annika M

Excellent two day visit to Great Wall

Our guide 'Mark' was incredible. So friendly, knowledgable and funny. The itinerary was perfect, we got to see two different parts of the Great Wall (one of which at night which was magical) and our hotel stay in Gubei was wonderful. Highly recommend to anybody visiting Beijing

more

Nov 2023, James_Wolstenholme

Great Experience from start to finish!

Jack was my guide and his local knowledge and English skills were fantastic. He was punctual, friendly and willing to flex as we went about our tour. Couldn't recommend China Highlights more!

more

Nov 2023, Scott Smith

Family tour

Helen in Beijing - thanks for paying great attention to details, for your small surprises for the children every day, for selecting amazing restaurants, and leading wonderful walking tours. Your cheerfulness added to our enjoyment.

more

Nov 2023, Kamila

Great day out with Mark, thanks China Highlights!

We did a 1 day private tour with China Highlights to see Tiananmen Square, Forbidden City, and the Mutianyu section of the Great Wall. Communication was great throughout - from trip planning/booking with Roger and from our guide Mark who contacted us the day before to confirm meet up time/location. Avoided a lot of the queues and definitely learned quite a bit of history from our guide Mark…thanks again! No language barriers/issues…highly recommended.

more

Nov 2023, ykeezy

China Three (3) Cities Tours

To the tour guides, Ethan, Jason and Tony, you guys have made my visit an awesome and memorable experience. All the tour guides spoke english and communicated very effectively. They are knowledgeable about all the sites visited including, Great Wall of China, The Forbidden City, Panda Breeding and Research Center, Leshan Giant Buddha, Hallelujah Mountains, Zhangjiajie Grand Canyon and Glass Bridge, and Tianmen Mountain. The tour guides ensured I got the most out of my time I stayed in the various cities Beijing, Chengdu and Zhangjiajie.

more

Nov 2023, Kadar

13 days in China

We booked a 13 day's tour of China with China Highlights. Our travel advisor, Ms Leah Zhou organised an itinerary that suited what we wanted. She was really helpful and patient will all our needs. Leah helped us organised our 30th Wedding Anniversary Dinner and my 60th Birthday celebration?? in Beijing. For this to be possible, she had to liaise with our guide in Beijing. The flowers and cake were a real surprise. My husband and I, were really touched at the good service provided by China Highlights and Ms Leah Zhou. Thank you China Highlights and Ms Leah Zhou for your constant care of your customers. I will certainly recommend China Highlights to my friends.

more

Nov 2023, Eda Adams

Perfect Beijing experience

Covering all major sights our exploration of Beijing and surroundings was flawless guided by Lily, along with her knowledgeable and balanced information on Chinas culture and history. In particular, Lily was able to adjust the tour according to personal preferences, e.g. focus on photography, as well as suggesting additional activities like an impressive authentic artistic show. I highly recommend China Highlights as China tour operator and Lily Liu as excellent guide regarding the Beijing area.

more

Nov 2023, Perfect Beijing experience

Our first trip to Beijing

Our tour guide was Lucy Yubo. She was awesome. Very friendly, informative and passionate about her job. We really enjoyed her company and guidance.

more

Nov 2023, Sreelatha Reddy

Anne and Bob's tour of Beijing

We did the China Highlights tour of Beijing with our excellent guide Mark and his driver. We thoroughly enjoyed seeing the Beijing highlights including the Lama Temple, the Tiananmen Square, the Forbidden City and the Lama Temple. The Summer Palace with the boat ride and the Garden of Virtue and Harmony were memorable also and the Mutianyu Great Wall was a highlight. We were impressed with Mark as a guide. He knew his history and he was kind and thoughtful. He took us to some excellent restaurants and we were introduced to some beautiful food. We enjoyed his company and will always remember him.

more

Nov 2023, BendigoBob

Excellent end to end service

Helen is a positive, full of knowledge, experienced guide.She provided us an implacable service abd experience for 3 days .Highly recommended

more

Nov 2023, Sariel Engel

Amazing Beijing Tour with Risa!

Risa gave us a wonderful tour of the city! She thoroughly explained the cultuaral importance of each exhibit while also educating us on the Chinese culture. Appreciated having this wonderful Beijing trip with Risa:)

more

Nov 2023, Angelica M.

Amazing Beijing Tour With Risa!

We were very kindly received in Beijing by our tour guide Risa. She gave us a very thorough tour of the city and showed us wonderful places, while also explaining the important history/culture of China! Very beautiful city filled with many things to do and full of culture! This was very well planned and made it very easy for us to visit the city and foreigners:) Thank you Risa!

more

Nov 2023, Angelica M

Do Beijing like a local

They organised my trip very quickly and efficiently. On the day, Anna was very friendly to me, my mum and my baby. Very accommodating to our needs. The car was immaculately clean and very comfortable. We visited everything we initially wanted and more. Also, Anna took us to the best meal we had in China. It makes a difference to have a local choosing the dishes!

more

Nov 2023, Natali A
Itinerary Quick Look
Here is a suggested itinerary. We are happy to customize a tour according to your interests.
Your private guide will be ready to meet and greet you at the arrival hall in Beijing. A comfortable private car with an experienced driver will transfer you directly to your hotel. Your guide will help you to check-in.
DAY 2
Beijing | The Forbidden City and Temple of Heaven
Temple of Heaven: This vibrant complex raised in 1420 was a spiritual hub for Ming and Qing emperors. Here, local elders gather each morning for communal activities in the 273-hectare park nestled in South Central Beijing, promising an easy 1-1.5 hour walk.
Tiananmen Square: Situated in Beijing's heart, this stunning city square is rich with cultural significance in Chinese history. Surrounded by imposing structures, like the Heavenly Gate and Chairman Mao's Mausoleum, it stands as a strong symbol of national pride.
Hutong Tour in Dongcheng District: Experience a journey through winding historic alleyways of traditional courtyard houses. On this one-hour ride in a rickshaw, you can visit a local family's dwelling and delve into the unique features of courtyards.
Emperor's Tour - Discover the Forbidden City: The world's largest imperial palace, home to 24 emperors across China's history. Our two-hour tour takes you beyond the usual, helping you discover 12 handpicked sites filled with stories of emperors and concubines during the Ming and Qing periods.
DAY 3
Beijing| The Jinshanling to Simatai West
1-Day Great Wall Hiking: This moderate-grade hike immerses you in the breath-taking scenery of the Great Wall's Jinshanling to Simatai West sections. Kick off with a 2.5-hour drive from Beijing, or a 20-minute hop from Gubeikou village, then embark on a 3-hour trek. Amidst the sections' blend of restored and ancient structures, over 15 distinct watchtowers await discovery, providing memorable photo opportunities along your journey. A good level of fitness is required due to varying elevations.
DAY 4
Beijing | The Summer Palace
Summer Palace Tour with Boat Ride and visit to the Garden of Virtue and Harmony: Nestled in Beijing's northwest, about 9 miles away from the bustling downtown, the Summer Palace is a gem of regal grandeur. Recognized as China's largest and best-conserved royal park, it's been aptly named 'The Museum of Royal Gardens', affirming its profound influence on Chinese horticulture and landscape. An engaging 2-hour walk (covering roughly 2 km) offers fascinating cultural insights and exposes breathtaking natural vistas.
Experience Modern Beijing – 'Smart' Restaurant Lunch and Beijing's New CBD Skyline: Immerse yourself in a blend of culinary delight and advanced tech at China's first "smart restaurant." Here, a theatrical waiting area entertains you with food-related video games. Get an intriguing behind-the-scenes look at the restaurant's automated kitchen, where mechanical arms work culinary magic, crafting soups tailored to your taste and served by robots within 3 minutes. Feast on your hot pot meal amid a vibrant LED-screen-created backdrop. Post-meal, learn about the restaurant's efficient cleaning system, a marvel that nullifies human involvement in the sanitizing process.
DAY 5
Beijing to Lhasa | The Lama Temple and Temple of Confucius
Lama Temple: Known as the Yonghe Lamasery, this vibrant edifice stands as the most prominent Tibetan Buddhist temple outside Tibet. Still bustling with activity, its striking halls and courtyards are a destination for worshippers seeking blessings or good fortune. The temple houses the world's largest wooden statue, the Matreiya Buddha, and presents insightful Tibetan exhibitions.
Temple of Confucius: Situated in the Dongcheng District's Guozijian Street, the Temple of Confucius has been a traditional site for commemorating Confucius and hosting sacrificial ceremonies since the dynasties of Yuan, Ming, and Qing. Finished in 1306 and later enhanced with several renovations and expansions, it is now the second-largest Confucius Temple in China, right after the one in Qufu, Shandong Province.
DAY 6
Lhasa | The Sera Monastery
Sera Monastery: Situated in the tranquil northern suburbs of Lhasa, the Sera Monastery boasts an illustrious history steeped in Tibetan culture. This captivating complex comprises four key buildings: the Great Assembly Hall and three colleges, founded in 1419 by Sakya Yeshe's disciple, Jamchen Chojey. The name 'Sera'—meaning 'wild roses'—reflects the monastery's picturesque surroundings originally adorned with lush wild roses.
Recognized as one of Lhasa's three significant monasteries, Sera is renowned for the monks' daily debates, providing an enthralling glimpse into their intellectual exercise. Every day (except Sundays) at 3:00 PM, the monks engage in rigorous debates on varied Buddhist doctrines, an essential part of their learning routine.
Visitor's Tip: Observing these engaging debates is an enriching cultural experience. However, visitors are reminded to maintain silence. Cameras are prohibited on the debate field, but feel free to discretely capture the experience with your cell phone.
Drepung Monastery: Nestled at the base of Mt. Gambo Utse in west Lhasa, the Drepung Monastery cuts a striking silhouette against the backdrop of the black mountain, its grand white edifices gleaming in the sunlight. Established in 1416, it has the distinction of being among the largest monasteries of the Gelu Sect in China.
Before the iconic Potala Palace was rebuilt, Drepung Monastery served as the residence of the Dalai Lamas. Today, it hosts a bevy of annual religious and cultural events, with the grand Shonton Festival in early August drawing innumerable devotees and tourists alike.
Norbulingka, or the 'Jeweled Garden,' calls visitors with its serene beauty and historical significance. Constructed as a summer residence for the Dalai Lama, it subsequently became an essential hub for governmental and religious affairs. This verdant oasis, which was commissioned by the 7th Dalai Lama, seamlessly blends administrative functionality with religious sanctity.
DAY 7
Lhasa | The Potala Palace
Potala Palace: Embrace the rich history of Tibetan Buddhism at the Potala Palace, the former winter residence of the Dalai Lama. This majestic structure is a labyrinth of corridors and stairways leading to numerous rooms featuring exquisite statues, treasured antiques, vibrant murals, and tombs. Your journey ascends from the White Palace to the Red Palace, a bustling artery of religious activity which is punctuated by pilgrims offering silk scarves, coins, or yak butter to shrines for blessings.
The grandeur of the Red Palace is further amplified by multiple mausoleums of previous Dalai Lamas. Among these, the mausoleum of the fifth Dalai Lama stands out for its royal adornment of gold, diamonds, pearls, and other precious gems. Don't forget to take in the unique view of the gilded bronze rooftops, located atop the Red Palace.
Old Barkhor Street Walking Tour: Immerse yourself in Lhasa's vibrant local culture with a walking tour of Old Barkhor Street. This engaging tour takes you through craftsmen's workshops, hidden backstreet chapels, and well-trodden pilgrim paths, all the while surrounded by some of Lhasa's most charming traditional architecture.
Your journey begins with a visit to the Jokhang Temple. More intimate than the Potala Palace, this golden-roofed four-story temple is the beating heart of Tibetan Buddhism in practice today. Next up, blend into the local crowd and follow the sacred Barkhor circuit, a bustling epicenter for local markets and religious activity.
Be sure to stop by the private Thangka workshops interspersed along Barkhor Street to observe the mesmerizing work of local artists. The tour continues to the tranquil Ani Tsangkhung Nunnery, a hub for female Buddhist studies. After a day of sightseeing, the nunnery is a perfect spot to unwind with a soothing cup of tea.
DAY 8
Lhasa to Xi'an| The Yamdrok Lake
Yamdrok Lake: Enveloped by snow-capped mountains, the stunning Yamdrok Lake reveals its deep turquoise splendor on clear days. As Tibet's largest habitat for water birds, the lake attracts numerous swans and gulls, creating a spectacle especially breathtaking during autumn and winter. It's definitely a snapshot-worthy backdrop that effortlessly combines both natural beauty and rich biodiversity.
DAY 9
Xi'an | The Terracotta Warriors and Horses
The Terracotta Warriors and Horses: Step back into history at the site of the Terracotta Warriors and Horses, discovered accidentally in 1974. This impressive collection displays over 7000 individually crafted soldiers, archers, horses, and chariots that have vigilantly stood guard over Emperor Qin's tomb since 210 BC. Engulfed in carefully preserved excavation sites and an informative museum, the location reveals a unique visual narrative of the tomb's history. Please note that photography is allowed, but without flash. Additionally, due to the site's extensive grounds, comfortable walking shoes are recommended.
Muslim Quarter: Situated just 100 meters west of downtown Xi'an's Bell tower, the vibrant Muslim Quarter awaits. This 500-meter-long bluestone-paved avenue is sprinkled with a variety of stalls, souvenir shops, cafés, and bars. This bustling cultural hub, predominantly operated by the local Muslim community, is a must-visit for tourists seeking a rich shopping and dining experience.
Xi'an City Wall with Bicycle: Experience the ancient splendor of Xi'an as you cycle around the city's awe-inspiring 13th-century wall. One of the oldest and most intact city defenses in China, this vast fortification, originally the Tang Forbidden City's foundation, offers stunning views and a unique cultural experience. The 13.74 km perimeter can be traveled in approximately 2 hours by bike, weather permitting.
DAY 10
Xi'an to Zhangjiajie | Huashan Mountain
Huashan Mountain: Immerse yourself in breathtaking natural beauty with a visit to Huashan Mountain, located near Huayin city in Shaanxi Province, just a 2.5-hour drive from the city center. Renowned for its breathtaking cliffs, Huashan stands proudly as one of China's acclaimed Five Mountains and was historically referred to as the West Mountain.
Huashan Mountain boasts five summits: the South Peak, the highest at 2160.5m above sea level; the East Morning Sun Peak; the West Lotus Flower Peak; the North Peak; and the Middle Peak. To best appreciate Huashan's majesty, we've arranged a cable car ride to the North Peak. From there, embark on a 2-hour trek along the captivating Canglongling range, Huashan's crowning glory, before descending via the cable car.
DAY 11
Zhangjiajie | The Zhangjiajie National Forest Park
Zhangjiajie National Forest Park: Journey to the Zhangjiajie National Forest Park in Hunan province, a renowned site celebrated for its eerie, pillar-like rock formations — the result of years of natural erosion. It gained prestige as a UNESCO World Heritage Site in 1992. The forest park, featuring over 90% forest coverage, spans several significant sections: Yuanjiajie, Yangjiajie, Jinbian Stream, and Wulongzhai. Side trips to local villages and towns showcase the rich cultural traditions of Tujia, Bai, Miao, and Hui communities.
Mt. Tianzishan: Discover the four natural spectacles of Mt. Tianzishan: the mist swirling around the peaks, stunning sunrise views, breathtaking moonlit nights, and the snow-kissed winter summits. With over 80 natural platforms scattered across, the mountain provides unparalleled scenic views. Travel by cable to enjoy the uphill scenery and relax.
Bailong Sightseeing Elevator: Experience the world's highest and fastest sightseeing elevator, the Bailong Sightseeing Elevator. Ascend 335 meters in just 2 minutes aboard one of the four transparent elevators, marveling at the lush Sandstone Peak Forest below.
Yuanjiajie (including the Hallelujah Mountains): Yuanjiajie, located in the northern corner of the Zhangjiajie National Park, is famous for its array of mesmerizing sights, including Ecstasy Spot, Backyard, First Bridge, and the iconic Hallelujah Mountain—named after the floating rocks in Avatar. Afternoon is the optimal time to photograph the Yuanjiajie area. For photography enthusiasts, guides can arrange for early visits around 5:00 PM to avoid crowds.
DAY 12
Zhangjiajie | Zhangjiajie Grand Canyon & Glass Bridge
Zhangjiajie Grand Canyon & Glass Bridge: Explore the newly developed Zhangjiajie Grand Canyon, an enchanting blend of mountains, streams, caves, cliffs, and forest. Another marvel of this site is the world's longest and highest glass bridge strung across the canyon. Daredevils may relish the thrill of walking on the sky-high glass bottom bridge, 300 meters above the ground—one of the highlights of the tour!
Note: For safety reasons, cameras are not permitted on the bridge, although mobile phones and GoPro cameras are allowed. If you prefer not to traverse the glass bridge, an alternative route will be arranged.
DAY 13
Zhangjiajie to Guilin | The Tianmen Mountain
Tianmen Mountain (Tianmen Cave) & Glass Walkway: Tianmen Mountain, the highest peak in Zhangjiajie and hailed as the city's 'soul,' invites visitors to marvel at its natural diversities—ancient trees, textured karst hillocks, and precarious cliffside roads. The 30-minute cable car ride from the city to the mountain's summit offers breathtaking views and holds the record for the world's longest cable car journey.
For ultimate thrill-seekers, the Tianmen Mountain Glass Walkway—a 60-meter-long, 1.6-meter-wide platform at a dizzying 1430 meters high—promises a spine-chilling experience. Looking down through the crystal-clear glass floor provides terrifyingly thrilling views of the mountains below, evoking comparisions to Arizona's famous 'skywalk' in the Grand Canyon.
DAY 14
Guilin to Longsheng | The Longji Rice Terraced Field
Minority Village & Longsheng Rice Terraced Field: Discover the wonders of the Longji Rice Terraces when in Guilin—a prime example of mankind's ingenuity. Depicting a dragon's ribs when viewed from the mountain's peak, these terraces, spanning over 66 square kilometers, have earned themselves the nickname 'Dragon's Backbone' (Longji). Nestled amidst these terraces reside several villages, a testament to the culture of local minorities.
Today's itinerary takes you to Ping'an Zhuang Village, home to over 50 families and 200 individuals. The elevated terraces here range between 300 to 1,100 meters above sea level. Be prepared for moderate walking to experience this marvel fully.
Note: Visitors typically park their vehicles outside the village and hike uphill for about an hour for panoramic views. If you prefer less strenuous access or have mobility issues, sedan chairs are available from the parking lot to the mountain top at approx. CNY 350 per person/round trip. Alternatively, a direct car transfer can be arranged with advance notice (excluding Chinese national holidays).
Experience Yao Embroidery - China's Intangible Cultural Heritage: Get an up-close view of traditional Yao embroidery—a cherished art form intrinsic to the Longji womenfolk and recognized as China's Intangible Cultural Heritage. Enjoy a visit to an embroiderer's house and try your hand at this intricate craft. You'll also learn about cloth dyeing methods, and the unique patterns they create. This hands-on experience offers a unique peek into their cultural heritage and helps to pass it on to future generations.
DAY 15
Guilin to Yangshuo | The Li River Cruise
Li River Cruise from Guilin to Yangshuo: Embarking on a four-hour cruise along the Li River from Guilin to Yangshuo is an experience that you'll not soon forget. Immerse yourself in the magnificent scenery that seems to change dramatically at every bend in the river. Marvel at the spectacular limestone peaks, whose reflections shimmer in the tranquil river waters, interspersed by the delicate fronds of bamboo groves.
You'll have the chance to observe farmers tending to their emerald-green rice paddies and stoic water buffaloes either pulling carts or taking a refreshing dip in the serenity of the river. Keep an eye out for local fishermen, smoothly gliding across the water on their slender bamboo rafts - and if luck prevails, you might spot a famed fishing cormorant in action. Boat departure locations do vary, contingent on the river's water levels throughout the year.
We have arranged your travel aboard a medium-sized cruise ship, comfortably accommodating roughly 80 passengers. Its high-quality services and facilities, including a 4-star buffet or semi-buffet lunch, make it currently the best among its category. Rest assured, your Li River cruise with us is more than just travel, it's an experience.
Yangshuo Countryside Visit: Known for its pastoral charm, Yangshuo's countryside is a tapestry of idyllic landscapes. Be prepared to have your breath taken away by oddly-shaped hills dramatically punctuating the sky, vibrant rice fields, pristine waters, and swathes of green bamboo.
While you revel in the serenity of nature, you'll also get a chance to delve into local life. A visit to a local village will offer an enlightening glimpse into rural existence. Your guide will make sure you're well acquainted with all aspects of country living. This trip lasts for approximately 1.5 hours and covers a distance of around 10-12 KM.
If cycling isn't your preferred mode of transport, we have alternative options too. You are welcome to explore the countryside aboard an electromobile or a private car at no additional cost. Ensuring your comfort and convenience is our top priority.
DAY 16
Guilin to Shanghai | The Yulong River Bamboo Rafting
Bamboo Rafting in Yangshuo: The Yulong River bamboo rafting experience showcases stunning landscapes of karst peaks, green bamboo, and clear waters. This activity is renowned as a Yangshuo highlight, easily enjoyed by even beginner rafters due to the gentle river current. Choose from a 40-minute, 1.5-hour, or 2-hour journey based on your preference and accommodation location. Please note: for safety reasons, individuals under 7 years or 1.1 meters in height, and seniors over 70 years, cannot participate.
DAY 17
Shanghai | The Bund and Yuyuan Garden
Yuyuan Garden Visit: Discover the tranquil Yuyuan Garden, an oasis nestled in the heart of Shanghai's bustling old quarters. The garden, established in 1559 during the Ming Dynasty, is a stunning exemplification of classical Chinese architecture and design. Spread over 2 hectares, it comprises thoughtfully designed rockeries, pavilions, ponds, and corridors. Adjacent to the garden lies a lively market where you can explore local snacks, exquisite handicrafts, intriguing antiques, and souvenirs. Time-honored restaurants also line this marketplace, offering gastronomic delights.
Shanghai in Progress (In-depth Bund Tour and Shanghai Tower Visit): Journey through time and unravel the narrative of Shanghai's meteoric rise from its humble beginnings at the Bund. Your knowledgeable local guide will offer insights into the myriad architectural jewels lining the Bund, each echoing stories of its glorious past. Experience the bustle of local life within the city's narrow alleyways, drawing a stark contrast with the urban housing stresses. Pleasure your palate with delicious Shanghai snacks at a revered Michelin-starred restaurant and get hands-on experience with China's popular takeout culture. Board a public ferry across the Huangpu River, your passage from old Shanghai to the modern Pudong New Area - the latest chapter in Shanghai's evolving narrative. Finally, witness the city from bird's-eye view as you ascend the Shanghai Tower, the city's tallest building. If you prefer an alternative high-rise destination, feel free to inform your guide. During this 2.4km walk, relax and refuel with periodic snack breaks.
Former French Concession Precinct Exploration: Delve into the history and architectural elegance of the former French concession. This tour includes scenic routes along Huaihai Road, Fuxing Road, Huashan Road, Ruijin Road, Yandang Road, Taikang Road and Sinan Road. Through these charming streets, explore historical gems like the residences of iconic figures Sun Yat-sen and Zhou Enlai, Fuxing Park, Moller Villa, Lilac Garden, and Notre Dame Cathedral. These dignified structures, most over a century old, breathe life into this district. Under the soft shadows of the towering Chenar trees, you'll feel an air of romance saturating the precinct. As night falls, freshly brewed coffee fills the air and vibrant bars and restaurants come alive, charming their customers with a delightful mix of flavors and ambiances.
DAY 18
Shanghai | Zhujiajiao Ancient Town
Tianzi Fang Exploration: Step into the trendy yet tradition-infused neighborhood of Tianzi Fang, located on Taikang Road within the former French Concession. Once a residential maze of alleys, the area has evolved into a vibrant hotspot inhabited by an eclectic mix of art galleries, bistros, coffee shops, and craft stores. Amid this cultural melting pot, you'll still find beautifully preserved Shikumen-style architecture often hosting creative art studios.
Zhujiajiao Boat Ride: Take advantage of a splendid opportunity to embark on a 10 to 15-minute cruise, meandering through the serene waterways of the ancient town of Zhujiajiao. This brief, serene journey offers stunning perspectives of the historical town.
Zhujiajiao Ancient Town Tour: Resembling a fan's structure, Zhujiajiao Water Town holds an impressive history spanning hundreds of years. Home to countless examples of Ming and Qing Dynasty architecture, the town's beauty is further accentuated by serene lakes and 36 uniquely styled stone bridges. Your tour encompasses four notable landmarks: the age-old Tongtianhe pharmacy, the historic Post Office, Yuanjin Temple, and the lush Kezhi Garden.
DAY 19
Shanghai Departure
Tour Price
FromUS4,750 p/p
Based on a private tour for 2 people. Price varies depending on program, travel date, number of people and chosen hotel
Price includes:
Private air-conditioned business car with big windows and ample space
Activities, hotels, and meals listed in the itinerary
24/7 helpline for while you are traveling
Tour code: cht-cx-51
Your 1:1 travel consultant will reply within 1 working day.