Historical and Modern China Tour
16-Day Private China Tour: Beijing– Nanjing– Hangzhou–Shanghai–Taipei
Discover the imperial wonders of Beijing, delve into the historical treasures of Nanjing, immerse yourself in the scenic beauty of Hangzhou, and experience the vibrant metropolis of Shanghai. Then, cross the Taiwan Strait to vibrant Taipei, where you'll be captivated by a mix of modernity and tradition.
The itinerary below is only one possibility. Tips to tailor-make your trip are offered as inspiration. Send us details of your preferences and our travel experts will customize this trip to suit your interests, tastes, and budget.
Tour 'Wow' Points
Find the Hidden Halls in the Forbidden City

Discover the Ancient Confucius Temple

Discover the Tranquility of the Symbol of Hangzhou, the West Lake

Discover the Elegance of Shanghai's Past with a 2-hour Bund Culture Discovery Tour

Why Choose Us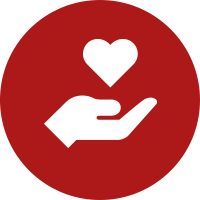 Your Wellbeing is Our Priority.
1-to-1 travel expert
Vaccinated guides
Private Rides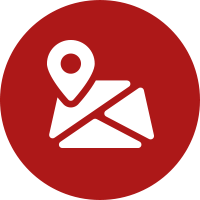 Your Trip is Perfectly Planned.
Less crowded
Exclusive Exciting Experiences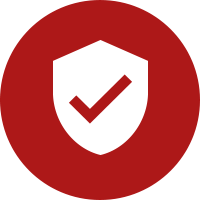 Your Booking is Risk-Free.
No cancellation fee (up to 22 days before departure)
Free changes
Finish Your Booking in as Quick as 1 Day
1. Tell us your dream travel idea
2. Work out your unique plan with 1 to 1 expert advice
China Highlights, Asia Highlights, and Global Highlights collaborate to provide families and couples with personalized and stress-free experiences in diverse destinations.


Magical Adventure

Wow this tour was honestly the best tourI have ever taken! Our guide Simon Yao was simply superb! His English was excellent and he was very easy to talk to. He was personable and friendly but not overpowering or overbearing. Very knowledgeable about history. Thankfully the weather was good so we were not super hot !Finally at the wall we were amazed by it's beauty and grandeur. It really is something and pictures don't do it justice.

more

Nov 2023, Annika M

Excellent two day visit to Great Wall

Our guide 'Mark' was incredible. So friendly, knowledgable and funny. The itinerary was perfect, we got to see two different parts of the Great Wall (one of which at night which was magical) and our hotel stay in Gubei was wonderful. Highly recommend to anybody visiting Beijing

more

Nov 2023, James_Wolstenholme

Great day out with Mark, thanks China Highlights!

We did a 1 day private tour with China Highlights to see Tiananmen Square, Forbidden City, and the Mutianyu section of the Great Wall. Communication was great throughout - from trip planning/booking with Roger and from our guide Mark who contacted us the day before to confirm meet up time/location. Avoided a lot of the queues and definitely learned quite a bit of history from our guide Mark…thanks again! No language barriers/issues…highly recommended.

more

Nov 2023, ykeezy

China Three (3) Cities Tours

To the tour guides, Ethan, Jason and Tony, you guys have made my visit an awesome and memorable experience. All the tour guides spoke english and communicated very effectively. They are knowledgeable about all the sites visited including, Great Wall of China, The Forbidden City, Panda Breeding and Research Center, Leshan Giant Buddha, Hallelujah Mountains, Zhangjiajie Grand Canyon and Glass Bridge, and Tianmen Mountain. The tour guides ensured I got the most out of my time I stayed in the various cities Beijing, Chengdu and Zhangjiajie.

more

Nov 2023, Kadar

13 days in China

We booked a 13 day's tour of China with China Highlights. Our travel advisor, Ms Leah Zhou organised an itinerary that suited what we wanted. She was really helpful and patient will all our needs. Leah helped us organised our 30th Wedding Anniversary Dinner and my 60th Birthday celebration?? in Beijing. For this to be possible, she had to liaise with our guide in Beijing. The flowers and cake were a real surprise. My husband and I, were really touched at the good service provided by China Highlights and Ms Leah Zhou. Thank you China Highlights and Ms Leah Zhou for your constant care of your customers. I will certainly recommend China Highlights to my friends.

more

Nov 2023, Eda Adams

Perfect Beijing experience

Covering all major sights our exploration of Beijing and surroundings was flawless guided by Lily, along with her knowledgeable and balanced information on Chinas culture and history. In particular, Lily was able to adjust the tour according to personal preferences, e.g. focus on photography, as well as suggesting additional activities like an impressive authentic artistic show. I highly recommend China Highlights as China tour operator and Lily Liu as excellent guide regarding the Beijing area.

more

Nov 2023, Perfect Beijing experience

Anne and Bob's tour of Beijing

We did the China Highlights tour of Beijing with our excellent guide Mark and his driver. We thoroughly enjoyed seeing the Beijing highlights including the Lama Temple, the Tiananmen Square, the Forbidden City and the Lama Temple. The Summer Palace with the boat ride and the Garden of Virtue and Harmony were memorable also and the Mutianyu Great Wall was a highlight. We were impressed with Mark as a guide. He knew his history and he was kind and thoughtful. He took us to some excellent restaurants and we were introduced to some beautiful food. We enjoyed his company and will always remember him.

more

Nov 2023, BendigoBob

Amazing Beijing Tour with Risa!

Risa gave us a wonderful tour of the city! She thoroughly explained the cultuaral importance of each exhibit while also educating us on the Chinese culture. Appreciated having this wonderful Beijing trip with Risa:)

more

Nov 2023, Angelica M.

Amazing Beijing Tour With Risa!

We were very kindly received in Beijing by our tour guide Risa. She gave us a very thorough tour of the city and showed us wonderful places, while also explaining the important history/culture of China! Very beautiful city filled with many things to do and full of culture! This was very well planned and made it very easy for us to visit the city and foreigners:) Thank you Risa!

more

Nov 2023, Angelica M

Do Beijing like a local

They organised my trip very quickly and efficiently. On the day, Anna was very friendly to me, my mum and my baby. Very accommodating to our needs. The car was immaculately clean and very comfortable. We visited everything we initially wanted and more. Also, Anna took us to the best meal we had in China. It makes a difference to have a local choosing the dishes!

more

Nov 2023, Natali A

Must-see Beijing sights in two days

Going on the guided tour gave me the opportunity to visit the main 'must-see' Beijing attractions in two days' time. Although I prefer to travel on my own, it simply would not have been possible for me to arrange tickets and figure out logistics to the Forbidden City, Tiananmen Square, Temple of Heaven, Summer Palace and Great Wall with such a compressed schedule and short notice. My guide, Lucy, was very knowledgeable about Chinese history and cheerfully accompanied me through two grueling days. Traffic in and around Beijing is bad, and the sights are notnin walking distance from one another. Our driver, Li Li Mon, patiently fought the traffic allowing me to snooze in between the long

more

Nov 2023, Marcis J

China Highlights - Great Wall Mutianyu

I arranged a private tour with China Highlights to see the Great Wall, as I had a few hours to spare near Beijing. I was promptly collected, taken to the wall via comfortable car and escorted all the way by my allocated tour guide Jack. The day was highly memorable and thoroughly enjoyable, we walked 20 watchtowers across the Wall and then took the luge back down. The knowledge and history of the Great Wall was shared and Jack's English was great. Fantastic day, thanks for your great hospitality, Jack!

more

Nov 2023, Daniel White

Great Day in China!

The experience was great! Amazing learning about history and culture.Thanks for everything Lucy!

more

Nov 2023, Evandro S

Unforgetable experience

It was the best experience foi my whole life. Thanks a thousand to Lucy for all her assistente and knowledge regarding China. If you are planing to know China as native perspective do not think twice Luci is the best.

more

Nov 2023, Evandro F

Amazing experience in Beijing

Spent 3 days in Beijing under China Highlights! Our tour guide Jennifer spoke excellent English and was very knowledgeable in Chinese history. Not only was she friendly, she was always on hand to help me with my heavy luggage. She also recommended us very good chinese restaurants for lunch and dinner. She went beyond her call of duties to make sure we had a enjoyable time in Beijing. China highlights also surprised me with a birthday cake on my birthday. Kimi Huang who was my consultant was ever ready to answer all my queries promptly. Thank you for making our trip a memorable one.

more

Nov 2023, Delltravellor

Great Experience on Beijing Day Visit with tour guide Lucy Yubo

She took me on a side excursion to see the next door park where locals exercise and she took me yo some shops also to get hat and gloves for the cold. Our last stop was 978 Art Center which was super interesting. My day was relaxing, fun, and very special as I feel I learned something much about both China's past and present. I highly recommend booking a tour to see Beijing in this way.

more

Nov 2023, Nancy H

Memorable Beijing & Gubei with China Highlights

Jack as the tour guide is a good story teller. He is inquisitive. He knows when to leave us alone exploring the sights and pick out interest again with the historical facts and stories.Then, we explored Jinshanling that provides a balanced view between reconstructed and ruined walls. Finally, we explored the Forbidden City and The Summer Palace. In between, we enjoyed authentic Chinese cuisines which were delicious.

more

Nov 2023, Dian W

Beijing 2 day tour

Spent 2 days in Beijing with Ethan as my guide and had a fantastic experience. Ethan is very knowledgeable, easy company and takes excellent photographs. The organisation was excellent as well including the driver for the tour as well the airport pick up.

more

Nov 2023, Tam

My very first trip to Beijing

My guide Jack was excellent- very knowledgeable, organised, kind, helpful, and great English speaker. So I learned a lot about the fascinating history of China while enjoying breathtaking sceneries and monuments.

more

Nov 2023, Amanda Barbosa

Two-Day Customized Beijing Trip

Our family had a two-day tour in Beijing, which Kimi customized for us. We went to Tiananmen Square, the Forbidden City, the Qianmen Street, and the Temple of Heaven on the first day, and the Summer Palace and the Great Wall on the second day. Everything went perfectly thanks to our tour guide, Lucy. She was punctual, polite, respectful, knowledgeable, and good at English. The driver was also so nice. Highly recommend!

more

Nov 2023, Sukjoon L
Itinerary Quick Look
Here is a suggested itinerary. We are happy to customize a tour according to your interests.
Your private guide will be ready to meet and greet you at the arrival hall in Beijing. A comfortable private car with an experienced driver will transfer you directly to your hotel. Your guide will help you to check-in.
DAY 2
Beijing| The Forbidden City
Uncover the secrets of the Forbidden City, the world's largest imperial palace where 24 emperors resided during the Ming and Qing dynasties. Our knowledgeable guide will reveal hidden spots and share captivating stories using original iPad visuals. Experience a 600-year-old time capsule with unlimited access throughout its 9,999½ imperial chambers. Expect a moderate walk covering 4-5 kilometers in approximately 4 hours.
Jinshan Park (Overlook the Forbidden City): Ascend Jinshan Park for breathtaking views of the Forbidden City and Beijing. This historic park, formerly part of the palace, offers panoramic vistas on clear days. Feel the grandeur of the palace from a different perspective.
Liulichang Antiques Street: Stroll through Liulichang Antiques Street, Beijing's oldest cultural hub, boasting a vibrant history dating back to the Yuan, Ming, and Qing dynasties. Explore a variety of shops dedicated to antiques and traditional Chinese arts.
DAY 3
Beijing| The Mutianyu Great Wall
Changling Tomb: Visit the well-preserved Changling Tomb, the burial site of Emperor Yongle during the Ming Dynasty. Admire the magnificent architecture and learn about Chinese Fengshui theory at this historically significant location.
Sacred Way: Stroll along the scenic Sacred Way, lined with beautiful statues, and explore the Great Red Gate and marble memorials.
Mutianyu Great Wall (with round trip cable car): Experience the breathtaking Mutianyu section of the Great Wall, known for its picturesque scenery and restored architecture. Take a round trip on the cable car for convenience, and enjoy free time to explore the Wall at your own pace.
DAY 4
Beijing | The Temple of Heaven
Discover the iconic Temple of Heaven, a Taoist complex built in 1420 during the Ming dynasty. Emperors used to visit this site annually to pray for good harvests. Immerse yourself in the vibrant atmosphere of the park, where locals gather in the morning for singing, exercising, and practicing tai chi. Covering 273 hectares in central Beijing, you'll enjoy an easy walk of about 1-1.5 hours (1.5 kilometers).
Embark on a neighborhood exploration to gain insight into the daily lives of ordinary people in Beijing. Your journey will encompass their religious beliefs, culinary traditions, housing, hobbies, and retirement scenarios. Begin with a visit to Tianning Temple, the oldest pagoda in Beijing, and learn about local religious practices. Experience the hustle and bustle of a nearby market as you observe people go about their daily shopping.
Explore the vibrant Yonghe Lamasery, the largest Tibetan Buddhist temple outside Tibet. Experience its colorful halls and courtyards bustling with devotees seeking blessings and good fortune. Marvel at the world's largest wooden statue, the Maitreya Buddha, and explore Tibetan exhibitions that offer insights into the culture and traditions.
Exterior Visit of Beijing Olympic Stadiums (Bird's Nest and Water Cube): Admire the magnificence of the Beijing Olympic Stadiums, including the Bird's Nest and the Water Cube. Located at the north end of Beijing's central axis, these venues played a significant role in the 2008 Olympics. Explore the encompassing park area, though access to the interior of the Bird's Nest and Water Cube is not included.
DAY 5
Beijing to Nanjing | The Tiananmen Square
Experience the cultural significance of Tiananmen Square, the largest city square in Beijing. Discover its historical importance as the site of significant events in Chinese history. Surrounded by imposing buildings, including the Forbidden City's Heavenly Gate, museums, government buildings, and Chairman Mao's Mausoleum, this square represents China's national pride.
DAY 6
Nanjing | President Palace
President Palace (Taiping Headquarters): Step back in time as you explore the President Palace, a historic site dating back to the Ming Dynasty. Originally known as the Heavenly King Palace during the rebellion of the Taiping Heavenly Kingdom, it later served as the headquarters for Dr. Sun Yat-Sen's government in 1912.
Ming Xiaoling Mausoleum: Marvel at the intricate layout of the Ming Xiaoling Mausoleum, showcasing the ancient Chinese art of royal tomb construction. Influenced by the traditional concept of geomantic omen, this mausoleum offers a glimpse into China's power dynamics spanning over 5,000 years.
Linggu Temple: Immerse yourself in the historical charm of Nanjing by visiting Linggu Temple, located at the base of the picturesque Zhongshan Mountain. With a history of over 1,000 years, this influential Buddhist temple has played a significant role in the region's Buddhist development. Don't miss the fascinating Beamless Hall, constructed in 1381 entirely from brick and stone without any beam supports.
Dr. Sun Yat-Sen Mausoleum: Experience the solemn atmosphere and pay homage to the great leader at Dr. Sun Yat-Sen Mausoleum, situated at the foot of the majestic Purple Mountain. Admire the glazed torii entrance, climb the steep stairways (392 steps) leading to the memorial hall, and contemplate the inscribed headstone that commemorates the remarkable achievements of this honorable man.
DAY 7
Nanjing | Nanjing Museum
Nanjing Museum: Immerse yourself in the rich history and culture of Nanjing at the Nanjing Museum. Spend four hours exploring this impressive museum, which showcases a vast collection of artifacts and exhibits spanning various periods of Chinese history.
Zhonghua Gate (China Gate): Marvel at the grandeur of Zhonghua Gate, the largest castle-style gate among Nanjing's 13 ancient city gates. As the best-preserved and architecturally most intricate ancient castle in the world, it features three closed courtyards and four arched gates that served as entrances to the city. Spend 1.5 hours exploring this fascinating historical site.
Confucius Temple: Discover the ancient Confucius Temple (Fuzimiao), built in 1034 for the worship of the great philosopher Confucius. Experience a vibrant combination of culture, arts, and commerce with the inclusion of shops, restaurants, and bars within the temple grounds. Admire the magnificence of the Dacheng Hall, home to the largest statue of Confucius in China. Enjoy the scenic view of the Qinhuai River, which flows in front of the temple complex. Allocate 2.5 hours for this immersive experience.
The Imperial Academy (Jiangnan Examination Hall): Visit the Imperial Academy, historically known as the Jiangnan Examination Hall, where ancient scholars prepared for the rigorous Imperial examinations by studying Confucian classics. Explore the walled building complex that serves as a testament to the academic rigor of that era.
Qinhuai River: Embark on a journey through history along the enchanting Qinhuai River. This picturesque waterway holds the remnants of Nanjing's glorious past and offers a glimpse into the lives of its people. During the Ming and Qing Dynasties, the river's banks were known for their vibrant red-light district, which witnessed both comedies and tragedies. Delve into the stories and charm of this historic river.
DAY 8
Nanjing to Hangzhou| The Lingyin Temple
Lingyin Temple: Explore the grandeur of Lingyin Temple, one of China's most important Buddhist temples. Admire the pagodas and grottoes within its premises, including the legendary Feilai Feng (Flying Peak). Discover the Hall of the Heavenly Kings, Grand Hall of the Great Sage, Hall of the Medicine Buddha, Sutra Library, and Hall of the Five Hundred Arhats.
Tea Village and Culture Experience: Visit Meijiawu Tea Village, the birthplace of West Lake Dragon Well tea. Participate in tea-picking, tea processing demonstrations, and learn the art of making tea. Indulge in tea cuisine at a local restaurant hidden amidst the tea plantation.
DAY 9
Hangzhou | The West Lake
Leifeng Pagoda: Explore the scenic Leifeng Pagoda, originally built in 976 AD on the southern bank of the renowned West Lake. Although it collapsed in 1924 due to the removal of "lucky" bricks, it was rebuilt in 2002 to its former glory. The octagonal, five-storied structure is a stunning combination of brick, wood, reinforced steel, and copper parts. As one of the "Ten Scenes of the West Lake," the pagoda offers a magnificent view at sunset when observed from across the lake.
Jingcisi: Visit Jingcisi, a national important temple chosen through public appraisal in 1983. This notable temple is one of the most renowned scenic spots in Hangzhou, second only to West Lake.
The West Lake (including Fish Viewing at the Flower Pond, cruise, Mid-Lake Pavilion, and Xiaoying Island): Discover the tranquility of the symbol of Hangzhou, the West Lake, covering an area of 5.6 square kilometers. Begin by visiting the Fish Viewing at the Flower Pond, considered one of the Ten Best Views of West Lake. Stroll along the lakeside while marveling at the graceful koi fish swimming beside you. Embark on a leisurely cruise to enjoy captivating views and listen to fascinating stories about the lake's landmarks. Don't miss the Mid-Lake Pavilion and Xiaoying Island during your West Lake experience.
Six Harmonies Pagoda: Witness the architectural marvel of the Six Harmonies Pagoda, a famous ancient pagoda located on the north bank of the Qiantang River. Dating back to the Northern Song Dynasty (960-1127), this brick-and-wood structure forms a significant part of Hangzhou's picturesque scenery. Marvel at this masterpiece, which represents the six Buddhist ordinances, symbolizing the harmonies of heaven, earth, east, west, south, and north.
DAY 10
Hangzhou to Shanghai | Shanghai Gallery of Antique Music Box and Mechanical Works
The Shanghai Gallery of Antique Music Box and Mechanical Works: Discover the hidden treasure of the Shanghai Gallery, showcasing a diverse collection of antique music boxes and intricate mechanical works. Listen to melodies from the world's oldest music box, learn about their evolution, and marvel at ingenious creations. Ideal for families and music enthusiasts.
Shanghai Tower: Experience the iconic Shanghai Tower, the world's second-tallest building standing at 632 meters (2,073 feet) with 128 stories. Enjoy breathtaking views from the highest observation deck at 561 meters, and witness the architectural marvel that includes a prestigious hotel and the world's fastest elevators.
DAY 11
Shanghai | Shanghai Municipal History Museum
Shanghai Municipal History Museum: Uncover the captivating Shanghai Municipal History Museum located beneath the Oriental Pearl Tower. Explore life-size models depicting the streets and history of old Shanghai. Experience the city's past from a local perspective, including foreign merchants, opium wars, traditional shops, and more. Allow a couple of hours for this fascinating journey.
Bund Tunnel for Sightseeing: Experience the first river pedestrian tunnel in China, the Bund Tunnel for Sightseeing. Spanning 646.70 meters, it offers an immersive audio-visual experience, taking you between Outside Beach and the Oriental Pearl TV Tower.
Bund Culture Discovery: Discover the elegance of Shanghai's past with a 2-hour Bund Culture Discovery tour. Walk along the Bund and explore its golden era in the 1920s. Visit old buildings, uncover hidden stories, and marvel at the original bricks. Experience Shanghai's history in a unique way.
DAY 12
Shanghai | The Shikumen
Shikumen: Explore Shikumen, also known as "stone gate," a traditional housing style that was prevalent in Shanghai before the 1990s. Today, Shikumen has transformed into a vibrant gathering place with bars, tea houses, and entertainment centers. While the landscape has changed, you can still catch a glimpse of the old Shanghainese lifestyle at Wu Li Xiang, a small exhibition showcasing traditional home furnishings.
Shanghai Propaganda Poster Art Centre: Discover the fascinating world of China's propaganda art at the Shanghai Propaganda Poster Art Centre. Located in the basement of an apartment building, this unique museum showcases thousands of striking posters from 1910 to 1990, representing the evolution of China's dogma over the years.
Jade Buddha Temple: Step into the serene Jade Buddha Temple, a beloved Buddhist temple dating back to 1918 and cherished by locals. The temple houses two rare white jade statues of Buddha, imported from Burma and adorned with precious stones. Immerse yourself in the vibrant atmosphere with monks, worshippers, and visitors adding to the spiritual ambiance.
DAY 13
Shanghai | The Yuyuan Garden
Yuyuan Garden: Explore the enchanting Yuyuan Garden, a tranquil oasis nestled in the heart of Shanghai's old quarters. Built during the Ming Dynasty in 1559, this private garden showcases classic Chinese architecture and style. Spread across 2 hectares, it features picturesque rockeries, pavilions, ponds, and meandering corridors. Surrounding the garden is a bustling market offering a delightful array of local snacks, handicrafts, antiques, souvenirs, and renowned time-honored restaurants.
Shanghai Old Street: Stroll through Shanghai's well-preserved old quarters to experience the charm of local life. Discover narrow lanes and quaint residential houses, allowing you to transport yourself back in time to old Shanghai. Explore shops and booths brimming with antiques, crafts, and souvenirs.
Zhujiajiao Ancient Town: Discover the fan-shaped Zhujiajiao Water Town, boasting centuries of history. Marvel at the architecture of the Ming and Qing Dynasties that lines the shores of picturesque lakes, while 36 stone bridges retain their ancient charm. Explore Tongtianhe (an ancient pharmacy), the historic Post Office, Yuanjin Temple, and Kezhi Garden as part of the tour.
Zhujiajiao Boat Ride: Don't miss the opportunity to take a leisurely boat ride along the river, immersing yourself in the charm of the ancient town. Enjoy a 10-15 minute cruise through the tranquil waterways of Zhujiajiao.
DAY 14
Shanghai to Taipei | Lungshan Temple
Embark on an enchanting Taipei Night Tour, beginning with a visit to the historic Lungshan Temple—Taipei's oldest and most renowned temple. Experience the captivating beauty of its traditional architecture and soak in the spiritual ambiance. Next, explore the grandeur of Bao'an Temple, another splendid religious site in the city. Lastly, prepare to be mesmerized by the breathtaking panoramic view of Taipei 101, an iconic symbol of modern Taiwan. The stunning cityscape from this towering landmark will truly elevate your trip to an extraordinary level. After the tour, you'll be transferred back to your hotel for a restful evening.
DAY 15
Taipei | Taipei National Museum
Discover the treasures of Taiwan's heritage at the Taipei National Museum. Immerse yourself in the rich history and culture of the country through its extensive collection of art, artifacts, and archaeological finds. From ancient civilizations to contemporary works, this museum offers a comprehensive journey through Taiwan's artistic and cultural legacy. Delve into the captivating exhibits and gain a deeper understanding of the island's vibrant heritage.
Tour Price
FromUS4,800 p/p
Based on a private tour for 2 people. Price varies depending on program, travel date, number of people and chosen hotel
Price includes:
Private air-conditioned business car with big windows and ample space
Activities, hotels, and meals listed in the itinerary
24/7 helpline for while you are traveling
Tour code: cht-cx-22
Your 1:1 travel consultant will reply within 1 working day.