Chinese Culture and Minority Tour
16-Day Private China Tour: Beijing– Pingyao– Taiyuan–Shanghai–Suzhou–Huangshan–Guilin–Guizhou
Delve into the imperial history of Beijing, explore the ancient city of Pingyao, and uncover the charm of Taiyuan's cultural heritage. Immerse yourself in the modern marvels of Shanghai and take a stroll through the classical gardens of Suzhou. Lose yourself in the breathtaking landscapes of Huangshan, known as the Yellow Mountain, and explore the picturesque beauty of Guilin. Finally, venture into the diverse ethnic minority regions of Guizhou and witness their unique traditions and breathtaking landscapes.
The itinerary below is only one possibility. Tips to tailor-make your trip are offered as inspiration. Send us details of your preferences and our travel experts will customize this trip to suit your interests, tastes, and budget.
Tour 'Wow' Points
Find the Hidden Halls in the Forbidden City

Discover the Breathtaking Beauty of Yellow Mountain

Visit the Breathtaking Longji Rice Terraces Near Guilin

Experience the Enchanting Sister's Meal Festival in Guizhou

Why Choose Us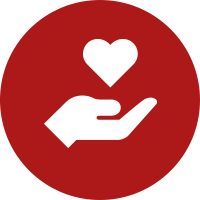 Your Wellbeing is Our Priority.
1-to-1 travel expert
Vaccinated guides
Private Rides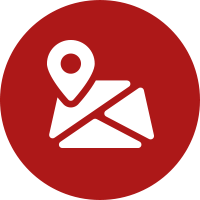 Your Trip is Perfectly Planned.
Less crowded
Exclusive Exciting Experiences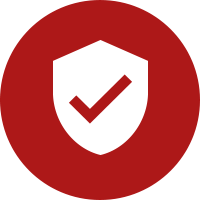 Your Booking is Risk-Free.
No cancellation fee (up to 22 days before departure)
Free changes
Finish Your Booking in as Quick as 1 Day
1. Tell us your dream travel idea
2. Work out your unique plan with 1 to 1 expert advice
China Highlights, Asia Highlights, and Global Highlights collaborate to provide families and couples with personalized and stress-free experiences in diverse destinations.


Olivia Tian, a sunshine tour guide!

In October, my friend Amy booked a tour with Chinahighlights, Olivia Tian was our guide in Beijing, she is such a sweet n happy person to be around, not only she gave us the best guide service, also very accommodating, alter the plan as per our interest, took us to very local shopping n food district. Above all, she takes awesome pics, very patient!! Thank you so much for such pleasant 5 days in BJ, look forward to see you when we are back in China, Olivia!!

more

Dec 2023, Venture216019

One whole of a good experience !

Kevin was always making flexible arrangements for us making sure we meet our needs. Kevin also walked us to our desired restaurant daily making sure all are well before he left. Kudos to the whole team. Highly recommend ?

more

Dec 2023, Cornelius C

China is Amazing Wonders that do not stop coming at you.Great country

Great job,Loved every minute of it,Ethan did an amazing job,True Ambassador of China,Just like the Chinese people,Friendly, dignified and hardworking,Very happy.China Highlights exceeded expectations and then some,I will never even think of travelling with another company.

more

Dec 2023, Philip Sardar /Maps10321171537

Wonderful trip to Beijing and Xian

Had a great trip to bejing n xian. Our guide lily liu is so well versed in english and we have no worry here at all. We managed to dine in great halal restaurants though out our trip. Highly reccomended to all muslims travellers.

more

Dec 2023, Efen Reyes

Great experience, highly recommended!

Additionally, she helped me with all my personal needs like getting a SIM card, finding an ATM, shopping, dining, checking in at the train station, hotel, suggested a couple additional very entertaining art events. Was also punctual and spoke good English.

more

Nov 2023, Wayne S.

Excellent tour with Tom from China Highlights

We used China Highlights for the 3 days of our Beijing trip. Tom was a fantastic guide. Very knowledgable with excellent English. He was able to accommodate changes to our tour at short notice, allowing us to make the most of our limited time. Couldn't recommend highly enough

more

Nov 2023, Ross

Magical Adventure

Wow this tour was honestly the best tourI have ever taken! Our guide Simon Yao was simply superb! His English was excellent and he was very easy to talk to. He was personable and friendly but not overpowering or overbearing. Very knowledgeable about history. Thankfully the weather was good so we were not super hot !Finally at the wall we were amazed by it's beauty and grandeur. It really is something and pictures don't do it justice.

more

Nov 2023, Annika M

Excellent two day visit to Great Wall

Our guide 'Mark' was incredible. So friendly, knowledgable and funny. The itinerary was perfect, we got to see two different parts of the Great Wall (one of which at night which was magical) and our hotel stay in Gubei was wonderful. Highly recommend to anybody visiting Beijing

more

Nov 2023, James_Wolstenholme

Great Experience from start to finish!

Jack was my guide and his local knowledge and English skills were fantastic. He was punctual, friendly and willing to flex as we went about our tour. Couldn't recommend China Highlights more!

more

Nov 2023, Scott Smith

Family tour

Helen in Beijing - thanks for paying great attention to details, for your small surprises for the children every day, for selecting amazing restaurants, and leading wonderful walking tours. Your cheerfulness added to our enjoyment.

more

Nov 2023, Kamila

Great day out with Mark, thanks China Highlights!

We did a 1 day private tour with China Highlights to see Tiananmen Square, Forbidden City, and the Mutianyu section of the Great Wall. Communication was great throughout - from trip planning/booking with Roger and from our guide Mark who contacted us the day before to confirm meet up time/location. Avoided a lot of the queues and definitely learned quite a bit of history from our guide Mark…thanks again! No language barriers/issues…highly recommended.

more

Nov 2023, ykeezy

China Three (3) Cities Tours

To the tour guides, Ethan, Jason and Tony, you guys have made my visit an awesome and memorable experience. All the tour guides spoke english and communicated very effectively. They are knowledgeable about all the sites visited including, Great Wall of China, The Forbidden City, Panda Breeding and Research Center, Leshan Giant Buddha, Hallelujah Mountains, Zhangjiajie Grand Canyon and Glass Bridge, and Tianmen Mountain. The tour guides ensured I got the most out of my time I stayed in the various cities Beijing, Chengdu and Zhangjiajie.

more

Nov 2023, Kadar

13 days in China

We booked a 13 day's tour of China with China Highlights. Our travel advisor, Ms Leah Zhou organised an itinerary that suited what we wanted. She was really helpful and patient will all our needs. Leah helped us organised our 30th Wedding Anniversary Dinner and my 60th Birthday celebration?? in Beijing. For this to be possible, she had to liaise with our guide in Beijing. The flowers and cake were a real surprise. My husband and I, were really touched at the good service provided by China Highlights and Ms Leah Zhou. Thank you China Highlights and Ms Leah Zhou for your constant care of your customers. I will certainly recommend China Highlights to my friends.

more

Nov 2023, Eda Adams

Perfect Beijing experience

Covering all major sights our exploration of Beijing and surroundings was flawless guided by Lily, along with her knowledgeable and balanced information on Chinas culture and history. In particular, Lily was able to adjust the tour according to personal preferences, e.g. focus on photography, as well as suggesting additional activities like an impressive authentic artistic show. I highly recommend China Highlights as China tour operator and Lily Liu as excellent guide regarding the Beijing area.

more

Nov 2023, Perfect Beijing experience

Our first trip to Beijing

Our tour guide was Lucy Yubo. She was awesome. Very friendly, informative and passionate about her job. We really enjoyed her company and guidance.

more

Nov 2023, Sreelatha Reddy

Anne and Bob's tour of Beijing

We did the China Highlights tour of Beijing with our excellent guide Mark and his driver. We thoroughly enjoyed seeing the Beijing highlights including the Lama Temple, the Tiananmen Square, the Forbidden City and the Lama Temple. The Summer Palace with the boat ride and the Garden of Virtue and Harmony were memorable also and the Mutianyu Great Wall was a highlight. We were impressed with Mark as a guide. He knew his history and he was kind and thoughtful. He took us to some excellent restaurants and we were introduced to some beautiful food. We enjoyed his company and will always remember him.

more

Nov 2023, BendigoBob

Excellent end to end service

Helen is a positive, full of knowledge, experienced guide.She provided us an implacable service abd experience for 3 days .Highly recommended

more

Nov 2023, Sariel Engel

Amazing Beijing Tour with Risa!

Risa gave us a wonderful tour of the city! She thoroughly explained the cultuaral importance of each exhibit while also educating us on the Chinese culture. Appreciated having this wonderful Beijing trip with Risa:)

more

Nov 2023, Angelica M.

Amazing Beijing Tour With Risa!

We were very kindly received in Beijing by our tour guide Risa. She gave us a very thorough tour of the city and showed us wonderful places, while also explaining the important history/culture of China! Very beautiful city filled with many things to do and full of culture! This was very well planned and made it very easy for us to visit the city and foreigners:) Thank you Risa!

more

Nov 2023, Angelica M

Do Beijing like a local

They organised my trip very quickly and efficiently. On the day, Anna was very friendly to me, my mum and my baby. Very accommodating to our needs. The car was immaculately clean and very comfortable. We visited everything we initially wanted and more. Also, Anna took us to the best meal we had in China. It makes a difference to have a local choosing the dishes!

more

Nov 2023, Natali A
Itinerary Quick Look
Here is a suggested itinerary. We are happy to customize a tour according to your interests.
Your private guide will be ready to meet and greet you at the arrival hall in Beijing. A comfortable private car with an experienced driver will transfer you directly to your hotel. Your guide will help you to check-in.
DAY 2
Beijing| The Forbidden City
Explore the largest city square in Beijing, known for its cultural significance and surrounded by impressive buildings, including the Forbidden City and Chairman Mao's Mausoleum.
Visit the historic Temple of Heaven, built in the Ming Dynasty, where emperors prayed for good harvests. Experience the lively park atmosphere, filled with locals practicing Tai Chi and enjoying the surroundings.
Uncover the secrets of the world's largest imperial palace, home to 24 emperors. With our Emperor's Tour, explore carefully-selected sites and learn about the fascinating Ming and Qing dynasties. Enjoy a comfortable 2-kilometer walk within the palace.
Experience the traditional Beijing Hutongs on a rickshaw ride, immersing yourself in the historic alleyways. Visit a local family and discover the unique courtyards.
DAY 3
Chengdu| The Mutianyu section of the Great Wall
Located in the northwest of Beijing, the Summer Palace is a captivating royal park and the largest of its kind in China. Immerse yourself in the stunning natural landscapes and cultural significance of this well-preserved site, often referred to as 'The Museum of Royal Gardens.' Explore the expansive park, covering approximately 2 kilometers, and enjoy the beauty it has to offer.
Experience the awe-inspiring Mutianyu section of the Great Wall, lauded for its picturesque scenery and beautifully-restored architecture. This family-friendly section offers various ways to explore. To save time, we arrange a round-trip cable car ride instead of climbing steps for approximately 40 minutes. Once on the Wall, you'll have free time to walk around, with your guide providing informative introductions.
DAY 4
Beijing to Pingyao | The Pingyao Ancient Town
Explore Pingyao Ancient Town, one of China's best-preserved ancient towns and a UNESCO World Heritage Site. Inside the intact city walls from the Ming and Qing Dynasties, discover well-preserved buildings and immerse yourself in traditional Chinese arts and crafts. In the evening, enjoy the town's picturesque beauty with its red lanterns and unwind in one of the local bars.
DAY 5
Pingyao to Taiyuan | The Wang's Family Compound
Visit the magnificent Wang's Family Compound, a vast courtyard complex with stunning views. Covering 250,000 square meters, this architectural masterpiece features 123 courtyards and 1,118 rooms. Experience the rich history and intricate carvings that reflect the hierarchy and stories of the past.
DAY 6
Shanghai | The Bund
Bund Culture Discovery: Stroll along Shanghai's iconic Bund and experience the luxury and elegance of its 1920s golden age. Explore hidden gems inside old buildings, uncovering original bricks and captivating stories.
A Short Visit to Shanghai Old Alleys: Discover the authentic life of Shanghainese locals by enjoying tea and conversation in their homes. Immerse yourself in the traditional culture of Shanghai's old alleys.
Former French Concession Precinct: Take a walking tour through the former French Concession, admiring historical buildings, including former residences, parks, and French colonial-style architecture. Experience the romantic ambiance under Chenar trees and indulge in the delights of cafes, bars, and restaurants.
Shikumen: Explore the unique Shikumen housing style and witness its transformation into vibrant centers with bars, tea houses, and entertainment. Get a glimpse of the past at Wu Li Xiang, an exhibition showcasing the furnishings of old Shanghainese homes.
DAY 7
Shanghai to Suzhou | The Tongli Ancient Town
Explore the breathtaking Humble Administrators Garden, a renowned Chinese classical garden with pavilions, terraces, and a central pond. As one of the largest and most famous gardens, it offers an unforgettable experience. Wear comfortable shoes for walking.
Embark on a motor boat cruise along the Grand Canal, an impressive man-made waterway. Witness local life and admire the picturesque lakes and canals of Suzhou. This historic trade route offers unique views and cultural insights.
Experience the charm of Tongli, an ancient town with a history of over a thousand years. Explore beautiful gardens, temples, and historic bridges that connect the town's seven islands.
Enjoy a leisurely boat ride in Tongli Ancient Water Town, immersing yourself in the local atmosphere while cruising along the enchanting canals.
DAY 8
Shanghai to Huangshan | The Yellow Mountain
Discover the breathtaking beauty of China's "loveliest mountain" in the south of Anhui Province. Marvel at granite peaks, unique rock formations, ancient trees, hot springs, waterfalls, and panoramic views. With over 1,500 plant species, the Yellow Mountains offer stunning scenery year-round.
During your private tour, our guide and driver will pick you up and take you to the South Gate of Huangshan Scenic Area. Please note that some areas may be closed from December to March due to snowy weather. Our guide will adjust the itinerary accordingly to maximize your experience.
DAY 9
Huangshan | Hongcun Village
Visit the picturesque Hongcun Village, an over 800-year-old village surrounded by the mist of the Yellow Mountains. Its natural beauty resembles a painting and was featured in the film "Crouching Tiger, Hidden Dragon." Explore the charming streets, bridges, and traditional houses. Don't miss the open halls, dwellings, and the old school, all recognized by UNESCO for their beauty.
Discover Xidi Village, a World Cultural Heritage site at the base of Mount Huangshan. Built 900 years ago, it boasts well-preserved traditional architecture. Marvel at the historic buildings, street patterns, and don't forget to see the impressive memorial archway.
Explore Nanping Village, a town with a thousand-year history and 300 preserved ancient buildings from the Ming and Qing dynasties. Highlights include the magnificent "Kuiguang Hall" and "Xuzhi Hall," as well as the serene "Shensi Hall" and "Bingling Hall." Enjoy a scenic drive through fertile river valleys, tea plantations, and rural villages, offering stunning views. The return drive takes you to other delightful old villages.
DAY 10
Huangshan to Guilin | Shexian Tangyue Memorial Arches
Discover the "Town of Arches," Shexian, featuring impressive residential architecture and memorial arches from the Ming and Qing dynasties. These arches, called "Paifang" in Chinese, offer insight into China's feudal society. Adjacent to the Tangyue Memorial Arch Group, explore the Bao Family Garden, a renowned private garden showcasing exquisite Bonsai trees from different schools of this art form. Spend a few fascinating hours immersing yourself in this cultural experience.
DAY 11
Guilin to Longsheng | The Longji Rice Terraces
Visit the breathtaking Longji Rice Terraces near Guilin, resembling dragon's ribs from the mountaintop. These manmade wonders were built 600 years ago by local minority groups and cover 66 square kilometers. Explore Ping'an Zhuang Village, home to over 50 families, and enjoy panoramic views after a moderate walk or arrange for alternative transportation. Experience the local culture by learning how to make Bamboo Stuffed Rice from a welcoming family. Immerse yourself in the beauty and traditions of these remarkable rice terraces.
DAY 12
Guilin to Yangshuo | The Li River Cruise
Li River Cruise from Guilin to Yangshuo (4 hours): Enjoy an unforgettable 4-hour cruise along the Li River, from Guilin to Yangshuo, on a comfortable 4-star boat. Sail past stunning limestone peaks, bamboo groves, rice paddies, and local fishermen on bamboo rafts. Delight in the scenic beauty and keep an eye out for the famous fishing cormorants. Experience the best of the Li River on this medium-sized boat that can accommodate up to 80 passengers. Indulge in a buffet or semi-buffet lunch while on board.
Explore Yangshuo's picturesque countryside, with its majestic karst peaks, rice fields, clear waters, and bamboo groves. Visit a local village with a knowledgeable guide to learn about rural life and immerse yourself in the natural beauty of the area. Choose to cycle, take an electromobile, or a private car to cover a distance of 10-12 km, depending on your preference.
DAY 13
Yangshuo to Zhaoxing | The Water Cave Exploring
Discover the captivating underground world of limestone formations through an immersive water cave exploration. Unlike typical tourist caves in China with colorful lighting and concrete steps, the Water Cave offers a more natural and adventurous experience. Equipped with a helmet, headlamp, and non-slip shoes, you'll board a small boat and venture into the cave. Accompanied by a knowledgeable English-speaking guide from our trusted outdoor education center, you'll gain insights into the fascinating karst cave formations.
DAY 14
Zhaoxing to Congjiang | Qingman Miao Village
Experience a warm welcome as you enter Qingman Miao Village, where you'll be greeted with block-way wine. Explore the village and visit a local family to see their traditional wooden stilt house. Witness the traditional art of fabric dyeing using indigo, gaining insight into the rich cultural heritage of the Miao people.
Be part of a special welcome ceremony in Qingman Miao Village. Local villagers dressed in traditional Miao attire form a line on both sides at the village entrance. One of the highlights is the toast made by a girl during the ceremony, where guests are encouraged to finish three cups of rice wine. This symbolizes the warm hospitality extended to friends from afar. Failing to finish the wine may result in restricted access to the village.
DAY 15
Kaili | Sister's Meal Festival
Experience the enchanting Sister's Meal Festival, which is celebrated by the Miao people and considered the Oriental Valentine's Day. This festival revolves around the tradition of eating lover's rice, where rice is dyed in vibrant colors. It provides a unique opportunity for young people to find potential marriage partners. Spend a full day exploring various festival activities, including bull fighting, dragon-boat races, wooden-drum dances, and a bustling local market. Marvel at the exquisite silver ornaments worn by the locals, leaving a lasting impression of their vibrant culture.
DAY 16
Guiyang to Hong Kong Departure
Tour Price
FromUS4,000 p/p
Based on a private tour for 2 people. Price varies depending on program, travel date, number of people and chosen hotel
Price includes:
Private air-conditioned business car with big windows and ample space
Activities, hotels, and meals listed in the itinerary
24/7 helpline for while you are traveling
Tour code: cht-cx-30
Your 1:1 travel consultant will reply within 1 working day.