Classic Chinese Culture and Natural Wonders Tour
20-Day Private China Tour: Beijing– Pingyao– Xi'an–Guilin–Zhangjiajie–Shanghai
Immerse yourself in the rich history of Beijing, explore the ancient city of Pingyao, marvel at the Terracotta Warriors in Xian, and cruise along the Li River in Guilin. Discover the surreal landscapes of Zhangjiajie National Forest Park, known as the inspiration for Avatar's Pandora. Finally, soak in the modernity of Shanghai's skyline and culture. This comprehensive journey showcases China's diversity, from its iconic landmarks to its natural beauty.
The itinerary below is only one possibility. Tips to tailor-make your trip are offered as inspiration. Send us details of your preferences and our travel experts will customize this trip to suit your interests, tastes, and budget.
Tour 'Wow' Points
Find the Hidden Halls in the Forbidden City

Explore the Awe-inspiring Li River in Guilin

Marvel at the Famous Hallelujah Mountain in the Movie "Avatar"

Make a Mini warrior with a Local Artisan Family

Enjoy a Peaceful Boat Ride Through Zhujiajiao Water Town

Why Choose Us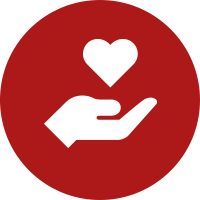 Your Wellbeing is Our Priority.
1-to-1 travel expert
Vaccinated guides
Private Rides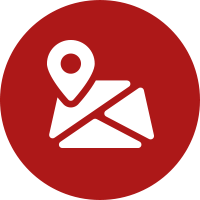 Your Trip is Perfectly Planned.
Less crowded
Exclusive Exciting Experiences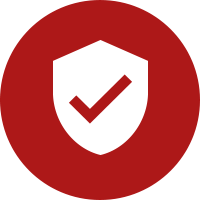 Your Booking is Risk-Free.
No cancellation fee (up to 22 days before departure)
Free changes
Finish Your Booking in as Quick as 1 Day
1. Tell us your dream travel idea
2. Work out your unique plan with 1 to 1 expert advice
China Highlights, Asia Highlights, and Global Highlights collaborate to provide families and couples with personalized and stress-free experiences in diverse destinations.


Der Partner für eine individuelle China Reise

Die Agency (in unserem Fall vertreten durch Tutu Sun) hat für uns eine perfekte Reise organisiert. Sehr gute Kommunikation im Vorfeld der Reise und vor Ort. Zu 100% verl?sslich, immer pünktlich und an jedem Ort sehr freundliche und engagierte Guides. Wir k?nnen eine Buchung bei diesem Unternehmen absolut und uneingeschr?nkt empfehlen. In Beijing hatten wir mit Herrn Chen 3 interessante Tage inklusive einer sehr spannenden individuellen Wanderung auf der grossen Mauer.

more

Aug 2023, Jeanne K

Beijing Tour

Bruce was an amazing guide and very knowledgeable. He got me past ALOT of long lines fast and knew all the best places to go to take pictures! Also provided good recommendations for additional activities! If you get Bruce you're in good hands!

more

Aug 2023, Anthony L

Great two weeks in China with China Highlights

The trip included Shanghai where Kris was our amazing guide, Guilin and Yangshuo with Gary who did an amazing job at adjusting the schedule to meet our needs given the incredible heat, Chengdu with Helen who shared her passion for the Pandas with us, had fun in the peoples park with us and introduced us to the local opera which was fascinating and ensured we were able to taste amazing Sizhuan food without burning up! We then moved on to Xian with Jenny who ensured we got to the Terracotta army early enough to get an amazing view, took us to try our hand at making our own warriors, was very knowledgable about the history of Xian which was very interesting and lastly allowed us to try making dumplings which we all loved. Our final stop was Beijing. Ethan was our tour guide and he again did an amazing job ensuring we got to the Great Wall of China early enough to see the amazing wall without too many people and whilst it was still relatively cool, share his great knowledge of the Forbidden City and Summer Palace with us, introduced us to the Beijing Hot Pot and importantly ensured we were able to celebrate our sons 18th birthday in style and with his favourite Chinese food!! Thank you again for making our 2 weeks so special and we will for sure be back very soon.

more

Aug 2023, Sandra

There is tour guides and there is felix

I had a blast with this tour! Felix is such an amazing person and so knowledgeable! He understands how to share knowledge and make us interested! Me and my friends had a wonderful day with Felix around the city I highly recommend China Highlights and would most likely recommend felix!!!

more

Aug 2023, PrettoMauricio

Jennifer is an awesome guide and the…

Jennifer is an awesome guide and the tours were great!

more

Aug 2023, Renan Santos

Beijing2023 a not to be missed experience!!

We spent 3 days in Beijing with Jennifer as our tour guide. The Great Wall, Forbidden City and the Summer Palace were all amazing, the Hutong tour was very interesting and we enjoyed seeing a typical home from that era. Jennifer was a wealth of information in Chinese history with names and date's giving us insight into what we were seeing and the historical significance. She was warm, friendly, kind and professional and I would highly recommend her to enhance your trip

more

Aug 2023, Rita A

Amazing Time at Honk Kong, Beijing and The Great Wall

We were a group of 10 people, our trip started at the beautiful Hong Kong, we had the best guide ever, Ken Ku, a really polite man and He always was worried for our needs. We met the Abeerden harbour, the beach side, the grand Buda, beautiful templesVictoria Peak, Temple Street, Jade market and lots of amazing places. Also we spend some days at Beijing and there we were in the main places you should go. The Summer Palace, Tiananmen Place, Chaoyang theater and spectacular show. We also travelled to the Mutianyang area to see the unveliable Great Wall, we eat in spectacular restaurants, we had a comfortable and fresh bus to travel all places. I tried to resume everything but still missing things. Thanks to all the team and our guide Lluvia in Beijing, She was so sweet.

more

Aug 2023, Community Manager

High quality and flexibility

Bruce has been a very good guide to us. We spent different days with him, trekking on the great Wall, visiting forbidden City, hutong, summer palace and many other places in Beijing. He was also able to arrange for me a last second calligraphy class in a school as well. I strongly recommend him to anyone visiting the city.

more

Aug 2023, Isabella L

Amazing 3 day tour in Beijing with Linda

We are from France and arrived in the best conditions. First of all, Linda, our Beijing tour guide came to pick us up, and we knew straight away that the 3 next days would be amazing. She is incredibly kind, so professional and very passionate. We've learned so much with her, from the Great Wall to the Summer Palace, through the hutong and more for you to discover! We are so grateful to have met her and we highly recommend her for your future journey to Beijing. Thank you some much Linda and hope to see you again soon!

more

Aug 2023, Remi Crozet

Amazing 3 days in Beijing with Linda

We are from France and arrived in the best conditions. First of all, Linda, our Beijing tour guide came to pick us up, and we knew straight away that the 3 next days would be amazing. She is incredibly kind, so professional and very passionate. We've learned so much with her, from the Great Wall to the Summer Palace, through the hutong and more for you to discover! We are so grateful to have met her and we highly recommend her for your future journey to Beijing. Thank you some much Linda and hope to see you again soon!

more

Aug 2023, Alain

Amazing Trip

We had a great experience with china highlights. Very helpful and careful. Our trip was splendid, very comfortable and safe cars. Our guide Jack gave us good tips and knowledge.

more

Aug 2023, Allan Lima

Our Amazing China Trip with China Highlights…

Our China Trip with China Highlights was absolutely and truly remarkable. The service we received from China Highlights guides (Jack in Beijing, Mervyn in Xi'an, William in Guilin and Martin in Shanghai), drives and their office team was second to none.

more

Aug 2023, Somma Mohammadi

China, beyond what you hear!

Beijing: A mega-historical city. Our tour guide, Jack welcomed us in the airport with a big smile. We stayed at a nice hotel in CBD. In China, if I want to name a problem, it would be language barrier that hardly you can find people who can speak English. Thanks to our tour guides we did not have any issues in our trip. Also, with so many free apps for translation, there is zero problem even we don't speak any Chinses. Beijing, with the combination of old and new buildings, living side by side, you feel the city is transiting from old to modernism with a high speed. But with the rich history inside the town, I got distracted to chase signs of modernism and rather preferred to sink in the deep well of this ancient history. The resting time inside my 5 star hotel, was a place to think of the Forbidden City, the Great Wall and waiting to see the next wonder which was expecting us in the next day. Amongst all the famous and popular areas that you are expected to visit, I was most impressed when the tour introduced us to a local family in a traditional part of the town to have an afternoon tea with them. That provided us the opportunity to know how traditional people still live. How hospitable these people were. The tour always got our opinion for foods and our answer always was Chinese food. Local Chinses Food. Diversity of the menu is big and everyone can choose multiple options. Meats, pork, chicken, seafood, vegetarian… you name it. After 3 days we went to Xi-An with "bullet train". This was another careful choice by the tour to give us the opportunity to see the cities and villages on our way. The train with a speed of 310 km/hr was very convenient and clean. On the way, I could see the fast tracking of new construction sites and developments. One think that was interesting for me, most of the machineries that were being used, seem to be "made in China". Xi-An We arrived at Xi-An at a night maybe 9 pm. This city is the starting point of The Silk Road. Welcomed by our tour guide Mervyn, we entered a smaller city than Beijing. You could see that Xian was more regulated than Beijing. The city was live with many people walking around. We inspected the mysterious Terracotta Warriors where the venue was overly populated by visitors. But what completed the experience for us, thanks to our tour, was meeting a local artist who taught us how these warriors were made with clay. Each of us, even kids, was given some clay and moulds and we made our little statues. After that we visited the city museum where I could see how Chinese were using nice plates and bowls 1500 years ago, some were as fashionable as those we use today. I also visited Muslim district. It was interesting how different religions live peacefully next to each other inside this ancient city. And the surprise here, was visiting a busy street and trying street foods by our choice, and it was all shouted by China Highlights . Oh, I cannot say how much we loved this. Mingling with people and nice shop keepers, taking photos, testing the foods, … Guilin And then we flew to Guilin. Which is a smaller city in East China. It was night. We were welcomed by our tour guide, William. Friendly man with some sense of humour which we all loved it. At night we could not see much comparing to Beijing and Xian. Full of little restaurants on each side of the street and people all out, like it is a national celebration. Later William told us, how people in this city like to enjoy their time. We stayed in Shangri-La in Guilin, very high quality in foods, accommodation and entertainment. This hotel really respects its brand regardless of the location. In the morning when I opened the curtain, I wasn't sure if the scene in front of me is a minotaur or a natural scenery. Series of mountain peaks, sitting next to each other, like those that you see in cartoons. So, first day we started going to rice terraces in the rural area of Guilin. The extent of beauty cannot be described in writing, but feel free to google "rice terraces, Guilin" and trust your eyes. After some hiking through the terraces, we got to this small village, without proper modern access but all narrow footpaths. We entered a local house and tried local food. Sticky rice cooked and smoked in bamboo, that we learn and prepared it ourselves. Beef, pork, vegetables, rice wine… It was a feast better than those you can find in any luxury restaurant in the cities. The next day we boarded on a ferry to flow on the Li River from Guilin to Yangshuo. Here I witnessed the peaky range of mountains that I had seen from my hotel window yesterday. It was close to 40 degrees outside, but it couldn't stop me from staying on the roof deck and enjoying the scenery. Day after, we were off to next destination, Shanghai. Unfortunately, the flight had major delay that night. But few interesting things happened in the airport that I cannot miss to add them. First and for most, was the continues support of our tour guide, William, who checked on us until 1:15am when the plane eventually took off and even, I saw his later follow up to make sure we landed safe and been handed to the next guide in Shanghai. This is beyond normal responsibility that you expect. On top of that, we had Kimi, our tour supervisor who kept checking on us. Kimi kept updating us of his follow up with the airline which was happening in the background. In addition to that, kids liked to have KFC which was only available on the other side of security gate. In China, rules are strict and if you have passed the security checks, it is very difficult to cross the gate and start it again. But here, police were so nice and helpful, who kindly helped my family to get their food, stayed with them and after some formalities, escorted them to pass the security gate without any hassle. Maybe 2 or 3 policemen and women, spent 45 minutes of their time to make sure, visitors are in comfort inside the airport and in response to our appreciation they told us, we are just doing our normal work! Oh, I remembered, in China police does not carry guns, when walking on the streets. This is the level of safety! Shanghai Around 4 am, we landed in Shanghai. Welcomed by our very friendly and knowledgeable tour guide, Martin. When we arrived to the hotel, we just went to bed and rest. In the morning, I thought the beds are smaller than King Size as we had in our contract. I checked it with Martin. He double checked with hotel and explained to us the standards are bit different in each hotel. But never the less, they upgraded our rooms to sweets to ensure of our comfort. The new rooms were generously large, double bathroom and shower and high level… it was a heavenly gift mostly for the kids. Next day, we had a walk through the city. Where I was amazed by the tall buildings, modern urban design, strict traffic rules and in one word, a modern city with its high-class citizens. What amazed me even more, was that all these had happened in the last 30 years. We tried to visit the Shanghai Tower, but the queue was more than 3 hours wait, so we gave up. Next day we went to Disney Land. The "Promised Land" for the kids, from the minute we decided to visit China. I, personally am not a fan of manmade excitements, but even me spent 11 hours in Disney Land and enjoyed my time like everyone. This was a good example of cross-cultural understanding between China and the West. And last day, we did some walk around the city before we are taken to the airport. And here was a catch of the day as we have had in every other city. Martin came to us and said he has arranged to visit the restaurant-bar of J- Hotel in level 120 of Shanghai Hotel which is even 2 floor higher than the public observatory that we could not visit yesterday. We were shouted by China Highlights to spend some time in this most luxurious bar! And this is how we left China with the most unforgettable memories. And by the way, we had our two young children with us, 6 and 8 years old. And not that they have been practicing hiking or walking in the past. Like other kids, they prefer watching TV and games, but the walks and places were so attractive to drag them all way with us for 110km walking in 12 days.

more

Aug 2023, Shaha R

At rather short notice Carol organised…

We were appreciative of all our guides (Jenny, Jacob, Helen, Nur, Karem and Felix) who all spoke good English, were mindful of our needs and flexible in their approach. We really enjoyed our journey out west along the ancient Silk Road and while it had some challenges we have returned with so many great memories.

more

Jul 2023, Gary McPhee

Trip Beijing - Shanghai 9 days

After hearing that China was opening its doors for tourists, even though our tour schedule is for next year, Roger Li convinced us to book early because the price was affordable and if it turns out that we cancel the booking, China Highlights will return the full down payment His expertise, patience, and insightful suggestions have been invaluable in work out our itinerary. Roger has been diligent in addressing all our queries, making this planning phase a breeze. Roger Li has been great at working with us and our changing agenda. He is very responsive and very professional Highly recommend his services . Georges N.

more

Jul 2023, Georges

a happy tour in Beijing

My son Taylor booked the tour for us from chinahighlights. we stayed in Beijing for four days.Bruce was our tour guide. He spoke fluent English and there was no barrier between us. He was very patient, he met us at the airport and our flight was delayed for three hours, but when I met him, he was smiling and very warm. He was very professional, He explained every scenic spot to us carefully. We learned a lot about Chinese history from him.We had planned to visit a local Beijing family to learn how to make some Chinese food, but because they were traveling, we couldn't. Bruce rearranged the itinerary for us, and we went to the Confucian Temple and the Imperial College, which was a great place to visit.

more

Jul 2023, lois A

China Highlights goes above and beyond!

Beijing would take a lifetime to fully explore, but we only had 2.5 days. Fortunately, Cactus, our amazing China Highlights tour guide got us up and going early (the July heat was unbearable!) and guided us through the city and it's treasures. It's was clear she loved history as much as we did and she gave us insight into the rich physical and cultural past, present, and future of the city, country, and all of the dynasties. She answered our questions, fed us well, and even parted us with a beautiful gift that we will cherish for a long time. A few days after our tour, we had a few lingering questions and she helped us find what we were looking for and she even made a reservation at a restaurant for us that we were struggling to do with our limited language skills. She went above and beyond. Anyone traveling in Beijing would be lucky to tour the Forbidden City, the Temple of Heaven, and so much more and even luckier to have Cactus as their guide!

more

Jul 2023, Kaila W

Great day with our guide Tom

We had an amazing tour with our guide TOM. Everything ran smoothly from the pick-up from our hotel and all the transport between the sites. The tour is well organized and completely hassle free as all of the tickets for the sights are arranged by your tour guide and we had just the right amount of time at each sight with the option to spend more time at each if we liked. Our guide TOM was so knowledgeable about all the sites we visited and answered all of our questions. We got a cable car up to the Great Wall which was lovely and scenic, we also weren't too tired to walk along the wall when we reached the top. It was honestly the highlight of our trip to Beijing. Thanks to China highlights,we highly recommend to everyone for China highlights and best tour guide TOM

more

Jul 2023, Aline F

A reimagined schedule leads to fantastic 2 day tour

We booked a 2-Day tour and were assigned Olivia Tian as our tour guide. She was excellent. Very knowledgeable about the sights we did see and made sure to keep everyone informed. Both my Chinese in-laws and myself (American) had great time. Olivia also made the most of our time by rearranging our schedule a bit to take advantage of the weather and time. The original plan was Tiananmen Square, Forbidden City, Great Wall on Day 1 and Temple of Heaven, and Summer Palace on Day 2. Instead, we did the Great Wall first time on day 1, which meant it was cooler for the hiking. And we did a bit of a faster tour through the Temple of Heaven to be able to catch a theatrical show Olivia recommended. If you enjoy performing arts, the $40-55USD per person tickets are well worth this 60 minute show, the Golden Mask. Great Wall, Temple of Heaven and the Golden Mask Show made up the 1st day. Day 2 was Tiananmen Square, the Forbidden City, and the Summer Palace. All were great and Olivia was awesome at knowing some shortcuts and getting us by some of the lines where she could. The day ended sort of early (around 330pm) but depending on how much hiking you did at the Great Wall, (and how fit you are), this might be just what you want. Overall, Olivia provided an excellent touring experience and I can't help but recommend her to others looking for a trip to Beijing.

more

Jul 2023, Jonathan M.

A reimagined schedule leads to fantastic 2 day tour

We booked a 2-Day tour and were assigned Olivia Tian as our tour guide. She was excellent. Very knowledgeable about the sights we did see and made sure to keep everyone informed. Both my Chinese in-laws and myself (American) had great time. Olivia also made the most of our time by rearranging our schedule a bit to take advantage of the weather and time. The original plan was Tiananmen Square, Forbidden City, Great Wall on Day 1 and Temple of Heaven, and Summer Palace on Day 2. Instead, we did the Great Wall first time on day 1, which meant it was cooler for the hiking. And we did a bit of a faster tour through the Temple of Heaven to be able to catch a theatrical show Olivia recommended. If you enjoy performing arts, the $40-55USD per person tickets are well worth this 60 minute show, the Golden Mask. Great Wall, Temple of Heaven and the Golden Mask Show made up the 1st day. Day 2 was Tiananmen Square, the Forbidden City, and the Summer Palace. All were great and Olivia was awesome at knowing some shortcuts and getting us by some of the lines where she could. The day ended sort of early (around 330pm) but depending on how much hiking you did at the Great Wall, (and how fit you are), this might be just what you want. Overall, Olivia provided an excellent touring experience and I can't help but recommend her to others looking for a trip to Beijing.

more

Jul 2023, jkjmueller
Itinerary Quick Look
Here is a suggested itinerary. We are happy to customize a tour according to your interests.
Your private guide will be ready to meet and greet you at the arrival hall in Beijing. A comfortable private car with an experienced driver will transfer you directly to your hotel. Your guide will help you to check-in.
DAY 2
Beijing| The Forbidden City
The Forbidden City - A Journey Through Imperial China: Your adventure begins at the iconic Forbidden City, nestled in the heart of Beijing. This sprawling complex served as the imperial palace for 24 emperors during the Ming and Qing dynasties. As you step through its imposing gates, you'll be transported back in time to an era of grandeur and opulence. Marvel at the vast square, majestic halls, and intricate gardens, all meticulously preserved for your exploration. Discover both permanent and temporary exhibitions that house invaluable treasures of ancient China. Your leisurely 2-hour stroll (approximately 2 kilometers) through the Forbidden City is graded as a moderate walk.
Tiananmen Square: Venture to Tiananmen Square, the largest city square in Beijing. Named after the Tiananmen (Gate of Heavenly Peace) to the north, which separates it from the Forbidden City, this vast plaza holds deep cultural significance. It's witnessed key events in Chinese history and stands as a symbol of national pride. Surrounding the square are awe-inspiring landmarks, including the Heavenly Gate, museums, government buildings, and Chairman Mao's Mausoleum.
Hutong Tour in Dongcheng District: Take a step back in time with a captivating Hutong Tour in Dongcheng District. These historic alleyways, adorned with traditional single-story courtyard houses, are disappearing at a rapid pace. Hop on a rickshaw for a one-hour guided journey through narrow alleys, immersing yourself in the authentic charm of old Beijing. You'll also have the unique opportunity to visit a local family, gaining insights into the courtyards' diverse histories and architectural nuances.
DAY 3
Beijing| The Temple of Heaven
Temple of Heaven - A Ming Dynasty Marvel: Start your journey at the awe-inspiring Temple of Heaven, a complex of Taoist buildings dating back to 1420 during the Ming Dynasty. This historical site served as a sacred ground for emperors of the Ming and Qing dynasties, who conducted annual ceremonies to pray for bountiful harvests. As you explore the park surrounding the temple, you'll witness the vibrant life of locals. In the morning, the elderly gather here to sing, exercise, and practice Tai Chi. This serene oasis spans 273 hectares in the heart of Central Beijing, offering an easy 1-1½ hour walk through its picturesque landscapes.
Mutianyu Great Wall - A TripAdvisor Favorite: Embark on an unforgettable adventure to the Mutianyu section of the Great Wall, ranked as the top Great Wall section on TripAdvisor. Here, you'll encounter breathtaking scenery and beautifully-restored architecture. Known for its child-friendly accessibility, this section is just a 1.5-hour drive from downtown Beijing. In 1986, a 2½-kilometer stretch was meticulously restored, preserving its historical grandeur.
To maximize your time, we've arranged a round-trip cable car to transport you to and from the Wall, eliminating the need for a 40-minute climb. Once atop the Wall, enjoy free time to explore, following your guide's insightful introduction. Hike along the "golden route" between the 14th and 23rd watchtowers, considered by hikers as "the most beautiful and interesting part of the Great Wall." This invigorating journey takes about 2 hours to complete. Descend and take a convenient bus transfer back to our vehicle.
DAY 4
Beijing | The Lama Temple
Lama Temple - A Tibetan Treasure: Our adventure begins at the vibrant Yonghe Lamasery, a Tibetan Buddhist temple renowned as the largest and most famous outside of Tibet. This active temple welcomes throngs of devotees seeking blessings and good fortune, filling its beautiful halls and courtyards with spiritual energy. Marvel at the world's largest wooden statue, the Matreiya Buddha, and explore captivating Tibetan exhibitions that reveal the depth of this ancient culture.
Summer Palace with Boat Ride and the Garden of Virtue and Harmony: Venture to the northwest of Beijing to discover the enchanting Summer Palace, located just 9 miles (15 kilometers) from the bustling downtown area. This sprawling royal park, the largest and best-preserved in China, is a testament to the grandeur of Chinese horticulture and landscape design. Often referred to as 'The Museum of Royal Gardens,' it beckons with its natural beauty and cultural significance.
DAY 5
Beijing to Pingyao | The Pingyao Ancient Town
Pingyao Ancient Town - A Historic Gem: Kick off your exploration in Shanxi Province at Pingyao Ancient Town, a UNESCO World Heritage Site and one of China's best-preserved ancient towns. Encircled by Ming Dynasty city walls, it houses centuries-old buildings from the Ming and Qing Dynasties. Roam its cobblestone streets on foot or by bike, discovering traditional Chinese crafts like paper cutting and lacquerware production. As night falls, immerse yourself in the town's enchanting ambiance with its glowing red lanterns and vibrant bars.
The City God Temple - A Sacred Sanctuary: Embark on a journey to Pingyao's southeast to explore the City God Temple, spanning 7,320 square meters. This Ming Dynasty temple, rebuilt in the Qing Dynasty, stands out with its unique dedication to the city god, the god of wealth, and the kitchen god. Discover the spiritual heritage of ancient China as you delve into the intricate details of this sacred site.
DAY 6
Pingyao | Ancient City Wall and Mingqing Street
Ancient City Wall - Timeless Heritage: Our journey through Pingyao begins at the Ancient City Wall, a nearly 3,000-year-old marvel. This well-preserved relic retains its original appearance from the early Ming Dynasty, several centuries ago. The construction, though simple, showcases exquisite craftsmanship. Stretching over 6,163 meters, with heights ranging from 6 to 10 meters, the wall features six city gates. Each day, both locals and tourists traverse these gates, immersing themselves in the charm of this ancient town.
Rishengchang Former Bank - A Legacy of Prosperity: Established in 1823, Rishengchang was China's first and largest draft bank of its time, renowned for its slogan "Hui Tong Tian Xia," signifying "business connecting the whole world." Situated on West Street within Pingyao Ancient Town, this historic institution operated for over a century. Explore its development and management through engaging exhibitions, gaining insight into its impact on commerce.
Mingqing Street - Bustling Historic Thoroughfare: Embark on Mingqing Street, the vibrant South Avenue of Pingyao Ancient Town, flanked by well-preserved Ming and Qing Dynasty buildings. This bustling 800-meter-long thoroughfare boasts over 100 shops, restaurants, and bars. Here, you can shop for affordable souvenirs, admire ancient architecture, glimpse local life, and even learn traditional handicraft techniques.
Pingyao Ancient Yamun - A Glimpse into Official Life: Located in the heart of Pingyao Ancient City, the over 600-year-old Yamun served as the workplace for officials and the site for handling prisoners in ancient times. As one of China's top four well-preserved ancient yamuns, it offers a captivating window into Pingyao's rich history and culture.
Armed Escort Company Museum - Guardians of Commerce: Discover the Armed Escort Company Museum along South Avenue, covering over 2,000 square meters. Here, engaging exhibitions trace the emergence, development, management, and operation of this ancient business, underscoring its pivotal role in promoting commerce. Delve into the stories of its founders and renowned martial arts legends.
DAY 7
Pingyao to Xi'an | Shuanglin Temple
Shuanglin Temple - A Glimpse into History: Our journey begins with a 20-minute drive from Pingyao Ancient Town to the enchanting Shuanglin Temple, also known as the "Double Forest Temple." With a history spanning 1,500 years, this sacred site is a treasure trove of ancient wonders. Explore the temple grounds adorned with ancient locust trees, steles, and frescoes. Don't miss the highlight: over 2,000 vivid and well-preserved colored-painting mud sculptures that will transport you through time.
Wang's Family Compound - A Grand Legacy: Today, we venture to the magnificent Wang's Family Compound, a vast courtyard complex set against a panoramic backdrop. Covering a sprawling 250,000 square meters, with 45,000 square meters open to visitors, this compound boasts 123 courtyards and 1,118 rooms. Immerse yourself in the quintessential features of northern Chinese folk houses. The intricate building designs and ornate decorations reveal the strict social hierarchy of the era, while the carvings and statues unveil a myriad of intriguing stories.
DAY 8
Xi'an | Terracotta Warriors and Horses
Terracotta Warriors and Horses - A Timeless Army: Our adventure begins with a visit to the awe-inspiring Terracotta Warriors and Horses. Discovered by chance in 1974, this remarkable army, consisting of over 7,000 soldiers, archers, horses, and chariots in full battle regalia, has stood guard over Emperor Qin's tomb since 210 BC. Each figure is a unique masterpiece, and the meticulous restoration and ongoing excavation take place in three pits, each protected within enormous hangars. Located just 1.5 hours from Xi'an, you'll also explore an excellent museum and enjoy a captivating film recounting the history of these ancient vaults. Don't forget your camera (no flash) and wear comfortable walking shoes to fully embrace this captivating experience.
Big Wild Goose Pagoda - A Sacred Relic: Our journey continues with a visit to the Big Wild Goose Pagoda, a prominent Buddhist site set amidst the picturesque Da Ci'en Temple. This elegant brick pagoda, built in the 7th century, was constructed to house Buddhist scriptures brought back from India by Xuanzang, also known as Tripitaka. Explore the temple's expansive grounds, where you'll discover grand halls adorned with magnificent Buddhist statues and captivating murals.
DAY 9
Xi'an | The Han Yang Ling Museum
Explore the Han Yang Ling Museum: Our final day takes us to the hidden gem of Xi'an, the Han Yang Ling Museum, situated in the northern suburbs beside the Wei River, just 20 kilometers from the city center. This underground museum houses a captivating collection of figurines from a Han Dynasty emperor's tomb, dating back a century after the Terracotta Warriors. While these clay figures are smaller than life-size and less detailed, they offer a unique perspective on history. The figures are thoughtfully displayed in underground pits, allowing you to walk above and view them through glass floors. You can also admire them from different angles. As an added convenience, the museum is conveniently located near the airport.
Dumpling-Making Experience: Today, immerse yourself in local culture with a hands-on dumpling-making experience. Jiaozi, or dumplings, filled with a delightful mix of meat and vegetables, are a beloved Chinese dish. You'll be welcomed into a local home, where you'll learn the art of dumpling-making from friendly hosts. This interactive experience not only teaches you the basics of dumpling preparation but also offers insight into local customs. The entire process takes approximately 1 to 2 hours, providing a tasty and cultural adventure.
Xi'an Night Tour - Embrace the City's Charms: As the sun sets, we embark on a unique evening adventure to experience Xi'an from a different perspective. Our night tour takes you to the Tang Dynasty Culture Square and Nanhu Lake, away from the ancient city wall. Stroll through this newly developed area, where modernity and history converge. Admire the vibrant, colorful lights, traditional lanterns, and even a sculpture of a Tang Dynasty giant potato. Learn about the intriguing stories behind the upscale residences in the Beverly of Xi'an area, all built within the last decade.
DAY 10
Xi'an to Guilin | The Ancient City Wall
Discover the Ancient City Wall: Our journey begins with a visit to Xi'an's Ancient City Wall, a remarkable testament to history and architectural prowess. This well-preserved defense system, constructed in the 13th century on the foundations of the original Tang Forbidden City, encircles the city center. You have the option to explore this 14-kilometer-long masterpiece on foot, or for an additional fee, rent a bike (CNY40 per person) or an electric cart (CNY80 per person). As you traverse the wall, marvel at the panoramic views of the city, a perfect introduction to Xi'an's rich heritage.
DAY 111
Guilin | Reed Flute Cave
Reed Flute Cave: Begin your journey at the enchanting Reed Flute Cave, Guilin's largest and most awe-inspiring cavern. This 240-meter-long cave is adorned with mesmerizing stalactites, stalagmites, and intricate formations that resemble various animals and plants. Your guided tour lasts 40 minutes.
Elephant Trunk Hill: Visit the iconic Elephant Trunk Hill, a natural wonder symbolizing Guilin. It stands 55 meters tall and offers breathtaking views of the Li River. Explore its caves and enjoy the serene atmosphere.
Daxu Ancient Town: Discover Daxu Ancient Town, known for its well-preserved historic buildings and traditional culture. Walk along charming bluestone pavements and soak up the town's rich heritage during a 2-hour exploration.
East-West Lane (Dongxi Xiang): Conclude your trip with a visit to "East-West Lane," a beautifully restored historical street in Guilin. Marvel at ancient city walls, historic buildings, and local shops, all showcasing the city's Ming and Qing dynasty heritage.
DAY 12
Guilin to Yangshuo | Li River Cruise
Li River Cruise from Guilin to Yangshuo (4-Star Boat): Embark on an unforgettable 4-hour cruise along the Li River from Guilin to Yangshuo. Prepare to be captivated by breathtaking scenery at every turn. Amidst dramatic limestone peaks, you'll witness bamboo groves, rice paddies tended by farmers, and water buffaloes cooling off in the river. Keep an eye out for fishermen on bamboo rafts and the elusive fishing cormorants. Our 4-star boat offers comfort and includes a buffet or semi-buffet lunch, ensuring a delightful journey.
West Street of Yangshuo: Explore West Street, also known as Foreigners' Street, a charming locale with over 1,400 years of history. This vibrant street has earned its nickname because of its appeal to international visitors. Here, you'll find a fusion of Chinese and Western influences in the bars, hotels, internet cafes, and handicraft shops. Immerse yourself in the unique blend of cultures that defines West Street.
DAY 13
Yangshuo | Yulong River
Bamboo Rafting on the Yulong River: Embark on a tranquil bamboo rafting adventure along the Yulong River, a journey that lasts approximately 40-50 minutes (duration varies with the season and water levels). As you glide along the gentle currents, you'll be surrounded by breathtaking scenery, including karst peaks, emerald rice fields, and lush bamboo groves. The serenity of this experience allows you to fully appreciate the wonders of nature as you leave the modern world behind, one bend in the river at a time.
DAY 14
Guilin to Zhangjiajie | Yangshuo Countryside Visit
Yangshuo Countryside Exploration: Experience the picturesque beauty of Yangshuo's countryside, where stunning karst peaks, lush rice fields, and serene waters await. This 1.5-hour excursion covers 10-12 kilometers, either by bicycle, electromobile, or private car, depending on your preference. As you immerse yourself in nature, you'll also get a glimpse of local life with a visit to a charming village. Your knowledgeable guide will introduce you to the rural way of living.
DAY 15
Zhangjiajie | The National Forest Park
In Zhangjiajie, you will visit the National Forest Park, which is a UNESCO World Heritage Site. Marvel at the unique pillar-like formations shaped by erosion over time. Explore the park's vast forest-covered area, including Yuanjiajie, Yangjiajie, Jinbian Stream, and Wulongzhai. Immerse yourself in the local culture by visiting nearby villages inhabited by Tujia, Bai, Miao, and Hui people.
Please note that accommodations and meals in mountain areas like Zhangjiajie and Huangshan are simple. Adjust your expectations accordingly for the best experience. Get ready to be captivated by the breathtaking landscapes of Zhangjiajie National Forest Park.
DAY 16
Zhangjiajie| The Grand Canyon with Glass Bridge
Today, our guide will lead you to visit Zhangjiajie Grand Canyon, which is a stunning natural attraction that has recently been developed into a wonderland for visitors. It offers a combination of majestic mountains, flowing streams, intriguing caves, towering cliffs, and lush forests. One of the highlights of this scenic area is the world's longest and highest glass bridge. Imagine the thrill of walking on this bridge, suspended 300 meters above the ground! It's definitely an experience you wouldn't want to miss during your tour.
If walking on the glass bridge isn't your cup of tea, don't worry. We have an alternative route that allows you to still enjoy the attraction without stepping on the glass bridge. However, if you decide to take on the adventure, please note that for safety reasons, carrying a camera on the bridge is not allowed. You can, however, bring your cellphone or GoPro to capture those unforgettable moments.
DAY 17
Zhangjiajie to Shanghai | Tianmen Mountain
Visit the Tianmen Mountain, the awe-inspiring heart of Zhangjiajie! As the highest peak in the area, this majestic mountain offers unrivaled views of ancient trees, stunning karst formations, and scenic roads carved into cliff sides. Hop on the world's longest cable car ride, a thrilling 30-minute journey from the city center, and ascend to the mountain's summit.
At 1430 meters above ground, you'll find the renowned Tianmen Mountain Glass Walkway, a remarkable observation platform that extends from a sheer cliff. This narrow 1.6-meter-wide, 60-meter-long glass walkway offers brave souls not only breathtaking views of the mountains below but also the exhilaration of treading nervously above such heights. Some have even likened this experience to the famous 'skywalk' at the Grand Canyon in Arizona, USA.
Don't miss the chance to explore this remarkable natural wonder in China. Savor the beauty and thrill of Tianmen Mountain, an experience that will leave you with unforgettable memories.
DAY 18
Shanghai| The Bund and Zhujiajiao Water Town
Experience the allure of The Bund, a historic embankment along the Huangpu River. Marvel at the well-preserved European-style buildings that line its promenade, offering a glimpse into Shanghai's trading past. Immerse yourself in the vibrant atmosphere that now defines The Bund, with its modern developments, chic restaurants, upscale shops, and lively bars. Be sure to visit in the afternoon or evening to witness the enchanting lights that illuminate the area.
Visit the impressive Shanghai World Financial Center, a soaring skyscraper that serves as a symbol of Shanghai's prosperity. Take in awe-inspiring views from its observation deck, the highest in the world, and explore the diverse offerings within the building, including hotels, apartments, restaurants, shopping malls, and offices.
Indulge in a Zhujiajiao Boat Ride, where you can peacefully glide along the water and admire the town's scenic highlights. Discover historical attractions such as the ancient pharmacy, Post Office, art galleries, temples, museums, and gardens during the 20-minute ride. Allow the intimate setting of the boat to provide a personal experience of this charming water town.
DAY 19
Shanghai| Yuyuan Garden and Shikumen
Explore the enchanting Yuyuan Garden, a meticulously designed private garden showcasing classic Chinese architecture. Immerse yourself in the peaceful ambiance as you admire the rockeries, pavilions, ponds, and corridors. Don't miss the bustling marketplace surrounding the garden, offering a blend of culinary delights, handicrafts, and souvenirs.
Visit the revered Jade Buddha Temple, home to invaluable Buddha statues carved from precious white jade. Experience the vibrant atmosphere as worshippers and visitors gather, immersing yourself in the spiritual energy the temple offers.
Take a leisurely stroll through Shanghai's Old Street, where well-preserved traditional houses and narrow lanes transport you to the bygone era of the city. Engage with local life and explore the various shops and stalls, filled with antiques, crafts, and souvenirs, allowing you to discover unique treasures.
Experience the distinctive Shikumen style of housing and witness its evolution from residential neighborhoods to modern gathering places filled with bars, tea houses, and entertainment centers. Don't miss the opportunity to glimpse into the past at Wu Li Xiang, an exhibition that showcases the furnishings and essence of traditional Shanghainese homes.
DAY 20
Shanghai Departure
Tour Price
FromUS5,000 p/p
Based on a private tour for 2 people. Price varies depending on program, travel date, number of people and chosen hotel
Price includes:
Private air-conditioned business car with big windows and ample space
Activities, hotels, and meals listed in the itinerary
24/7 helpline for while you are traveling
Tour code: cht-cx-57
Start planning your tailor-made tour now. Your 1:1 travel consultant will reply within 1 working day.