Classic Guilin and Tibet Tour
16-Day Private China Tour: Beijing– Xi'an– Guilin–Lhasa–Beijing–Shigatse
Immerse yourself in the rich history and vibrant culture as you visit iconic landmarks such as the Great Wall, Forbidden City, and Terracotta Warriors. Witness the breathtaking beauty of Guilin with its stunning karst mountains and picturesque Li River. Then, embark on a spiritual journey to Tibet, where ancient monasteries, holy temples, and majestic landscapes await.
The itinerary below is only one possibility. Tips to tailor-make your trip are offered as inspiration. Send us details of your preferences and our travel experts will customize this trip to suit your interests, tastes, and budget.
Tour 'Wow' Points
Find the Hidden Halls in the Forbidden City

Make a Mini warrior with a Local Artisan Family

Explore the Awe-inspiring Longji Rice Terraces

Witness the Famous Mount Everest

Why Choose Us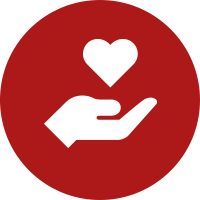 Your Wellbeing is Our Priority.
1-to-1 travel expert
Vaccinated guides
Private Rides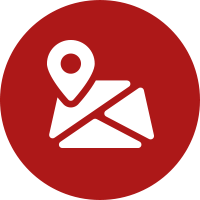 Your Trip is Perfectly Planned.
Less crowded
Exclusive Exciting Experiences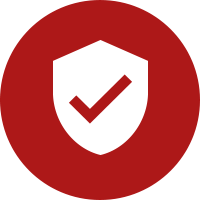 Your Booking is Risk-Free.
No cancellation fee (up to 22 days before departure)
Free changes
Finish Your Booking in as Quick as 1 Day
1. Tell us your dream travel idea
2. Work out your unique plan with 1 to 1 expert advice
China Highlights, Asia Highlights, and Global Highlights collaborate to provide families and couples with personalized and stress-free experiences in diverse destinations.


Olivia Tian, a sunshine tour guide!

In October, my friend Amy booked a tour with Chinahighlights, Olivia Tian was our guide in Beijing, she is such a sweet n happy person to be around, not only she gave us the best guide service, also very accommodating, alter the plan as per our interest, took us to very local shopping n food district. Above all, she takes awesome pics, very patient!! Thank you so much for such pleasant 5 days in BJ, look forward to see you when we are back in China, Olivia!!

more

Dec 2023, Venture216019

One whole of a good experience !

Kevin was always making flexible arrangements for us making sure we meet our needs. Kevin also walked us to our desired restaurant daily making sure all are well before he left. Kudos to the whole team. Highly recommend ?

more

Dec 2023, Cornelius C

China is Amazing Wonders that do not stop coming at you.Great country

Great job,Loved every minute of it,Ethan did an amazing job,True Ambassador of China,Just like the Chinese people,Friendly, dignified and hardworking,Very happy.China Highlights exceeded expectations and then some,I will never even think of travelling with another company.

more

Dec 2023, Philip Sardar /Maps10321171537

Wonderful trip to Beijing and Xian

Had a great trip to bejing n xian. Our guide lily liu is so well versed in english and we have no worry here at all. We managed to dine in great halal restaurants though out our trip. Highly reccomended to all muslims travellers.

more

Dec 2023, Efen Reyes

Great experience, highly recommended!

Additionally, she helped me with all my personal needs like getting a SIM card, finding an ATM, shopping, dining, checking in at the train station, hotel, suggested a couple additional very entertaining art events. Was also punctual and spoke good English.

more

Nov 2023, Wayne S.

Excellent tour with Tom from China Highlights

We used China Highlights for the 3 days of our Beijing trip. Tom was a fantastic guide. Very knowledgable with excellent English. He was able to accommodate changes to our tour at short notice, allowing us to make the most of our limited time. Couldn't recommend highly enough

more

Nov 2023, Ross

Magical Adventure

Wow this tour was honestly the best tourI have ever taken! Our guide Simon Yao was simply superb! His English was excellent and he was very easy to talk to. He was personable and friendly but not overpowering or overbearing. Very knowledgeable about history. Thankfully the weather was good so we were not super hot !Finally at the wall we were amazed by it's beauty and grandeur. It really is something and pictures don't do it justice.

more

Nov 2023, Annika M

Excellent two day visit to Great Wall

Our guide 'Mark' was incredible. So friendly, knowledgable and funny. The itinerary was perfect, we got to see two different parts of the Great Wall (one of which at night which was magical) and our hotel stay in Gubei was wonderful. Highly recommend to anybody visiting Beijing

more

Nov 2023, James_Wolstenholme

Great Experience from start to finish!

Jack was my guide and his local knowledge and English skills were fantastic. He was punctual, friendly and willing to flex as we went about our tour. Couldn't recommend China Highlights more!

more

Nov 2023, Scott Smith

Family tour

Helen in Beijing - thanks for paying great attention to details, for your small surprises for the children every day, for selecting amazing restaurants, and leading wonderful walking tours. Your cheerfulness added to our enjoyment.

more

Nov 2023, Kamila

Great day out with Mark, thanks China Highlights!

We did a 1 day private tour with China Highlights to see Tiananmen Square, Forbidden City, and the Mutianyu section of the Great Wall. Communication was great throughout - from trip planning/booking with Roger and from our guide Mark who contacted us the day before to confirm meet up time/location. Avoided a lot of the queues and definitely learned quite a bit of history from our guide Mark…thanks again! No language barriers/issues…highly recommended.

more

Nov 2023, ykeezy

China Three (3) Cities Tours

To the tour guides, Ethan, Jason and Tony, you guys have made my visit an awesome and memorable experience. All the tour guides spoke english and communicated very effectively. They are knowledgeable about all the sites visited including, Great Wall of China, The Forbidden City, Panda Breeding and Research Center, Leshan Giant Buddha, Hallelujah Mountains, Zhangjiajie Grand Canyon and Glass Bridge, and Tianmen Mountain. The tour guides ensured I got the most out of my time I stayed in the various cities Beijing, Chengdu and Zhangjiajie.

more

Nov 2023, Kadar

13 days in China

We booked a 13 day's tour of China with China Highlights. Our travel advisor, Ms Leah Zhou organised an itinerary that suited what we wanted. She was really helpful and patient will all our needs. Leah helped us organised our 30th Wedding Anniversary Dinner and my 60th Birthday celebration?? in Beijing. For this to be possible, she had to liaise with our guide in Beijing. The flowers and cake were a real surprise. My husband and I, were really touched at the good service provided by China Highlights and Ms Leah Zhou. Thank you China Highlights and Ms Leah Zhou for your constant care of your customers. I will certainly recommend China Highlights to my friends.

more

Nov 2023, Eda Adams

Perfect Beijing experience

Covering all major sights our exploration of Beijing and surroundings was flawless guided by Lily, along with her knowledgeable and balanced information on Chinas culture and history. In particular, Lily was able to adjust the tour according to personal preferences, e.g. focus on photography, as well as suggesting additional activities like an impressive authentic artistic show. I highly recommend China Highlights as China tour operator and Lily Liu as excellent guide regarding the Beijing area.

more

Nov 2023, Perfect Beijing experience

Our first trip to Beijing

Our tour guide was Lucy Yubo. She was awesome. Very friendly, informative and passionate about her job. We really enjoyed her company and guidance.

more

Nov 2023, Sreelatha Reddy

Anne and Bob's tour of Beijing

We did the China Highlights tour of Beijing with our excellent guide Mark and his driver. We thoroughly enjoyed seeing the Beijing highlights including the Lama Temple, the Tiananmen Square, the Forbidden City and the Lama Temple. The Summer Palace with the boat ride and the Garden of Virtue and Harmony were memorable also and the Mutianyu Great Wall was a highlight. We were impressed with Mark as a guide. He knew his history and he was kind and thoughtful. He took us to some excellent restaurants and we were introduced to some beautiful food. We enjoyed his company and will always remember him.

more

Nov 2023, BendigoBob

Excellent end to end service

Helen is a positive, full of knowledge, experienced guide.She provided us an implacable service abd experience for 3 days .Highly recommended

more

Nov 2023, Sariel Engel

Amazing Beijing Tour with Risa!

Risa gave us a wonderful tour of the city! She thoroughly explained the cultuaral importance of each exhibit while also educating us on the Chinese culture. Appreciated having this wonderful Beijing trip with Risa:)

more

Nov 2023, Angelica M.

Amazing Beijing Tour With Risa!

We were very kindly received in Beijing by our tour guide Risa. She gave us a very thorough tour of the city and showed us wonderful places, while also explaining the important history/culture of China! Very beautiful city filled with many things to do and full of culture! This was very well planned and made it very easy for us to visit the city and foreigners:) Thank you Risa!

more

Nov 2023, Angelica M

Do Beijing like a local

They organised my trip very quickly and efficiently. On the day, Anna was very friendly to me, my mum and my baby. Very accommodating to our needs. The car was immaculately clean and very comfortable. We visited everything we initially wanted and more. Also, Anna took us to the best meal we had in China. It makes a difference to have a local choosing the dishes!

more

Nov 2023, Natali A
Itinerary Quick Look
Here is a suggested itinerary. We are happy to customize a tour according to your interests.
Your private guide will be ready to meet and greet you at the arrival hall in Beijing. A comfortable private car with an experienced driver will transfer you directly to your hotel. Your guide will help you to check-in.
DAY 2
Beijing| The Forbidden City
Embark on a fascinating journey through China's rich history with this comprehensive tour. Begin your travel adventure with a hassle-free access to the Forbidden City, also renowned as the Imperial Palace Museum; immersing yourself in the marvels of ancient Chinese architecture and culture.
Stroll through the iconic Tian'anmen Square, discovering its historical significance from the perspective of an insider - a unique opportunity to engage with China's past intimately.
Next, prepare for an exhilarating 2-hour hike at Mutianyu, one of the best-preserved sections of the Great Wall of China. Adding to your convenience is the round-trip cable car ride, offering breathtaking views of the surroundings.
DAY 3
Beijing| The Summer Palace
Step back in time as you wander through the enchanting landscape of the Summer Palace, a masterpiece of Chinese landscape garden design that also serves as a preserved showcase of ancient Chinese architecture.
Your journey continues as you marvel at the architectural wonders of the Bird's Nest and Water Cube from the outside. These emblematic structures were the centerpieces of the 2008 Beijing Olympics and remain symbols of modern Chinese innovation and global collaboration.
Post-lunch, catch your breath at the serene Jingshan Park, an imperial garden filled with panoramic vistas, ancient temples, and verdant landscapes. This tranquil oasis offers grand views of Beijing and also the Forbidden City.
DAY 4
Beijing to Xi'an | The Temple of Heaven
Conclude your journey in Beijing at the majestic Temple of Heaven. It's a complex of religious buildings where Ming and Qing emperors conducted rituals and ceremonies. Experience the harmony of this ancient structure, resonating with China's rich cultural and spiritual history.
DAY 5
Xi'an | The Century Victoria Cruise
The journey begins at Hanyang Tomb, an archaeological treasure house granting you a rare glimpse into China's ancient history. Discover this subterranean necropolis belonging to Emperor Jing of Han, buried alongside thousands of miniature terracotta figures.
Next, enrich your artistic spirit at the TangBo Art Museum. Indulge in a variety of exhibitions ranging from ancient to contemporary art, Chinese folk art, and Shaanxi peasant paintings, encapsulating China's rich artistic heritage.
Continue this journey through time at the Shaanxi History Museum. As one of China's largest and most renowned museums, it houses countless artifacts that bridge modern visitors with the ancient dynasties that shaped the cradle of Chinese civilization.
Finally, behold the beauty of the Big Wild Goose Pagoda from the outside, a magnificent Buddhist pagoda standing as a testament to China's religious architectural grandeur. This awe-inspiring, ancient structure echoes with tales of the Silk Road and Buddhist doctrines.
DAY 6
Xi'an | Terracotta Warriors and Horses
Today you will visit the renowned Terracotta Warriors, a UNESCO World Heritage site. Marvel at this massive underground army, sculpted over two millennia ago to guard the tomb of China's first emperor. Each figure, with its distinctive features and postures, offers a unique glimpse into China's ancient Qin dynasty.
Next, take a step back in time as you discover the Xi'an Ancient City Wall. One of the oldest, largest, and best-preserved Chinese city walls, it offers a vivid testament to the grandeur and wisdom of the Ming Dynasty. Capture the old-world charm as you stroll or cycle along its pathways, soaking in the panoramic view of the city it protects.
DAY 7
Xi'an to Guilin | The Muslim Street
The final leg of your journey in Xi'an takes you to the bustling Muslim Street. Savor the flavors of Xi'an as you stroll through this vibrant neighborhood, home to a variety of delicious food and unique souvenirs. Here, the Hui community's ancient culture seamlessly mingles with contemporary life, creating an atmosphere that's truly one-of-a-kind.
DAY 8
Guilin| The Longji Rice Terraced Fields
Your journey in Guilin begins at the magnificent Longji Rice Terraced Fields, known as the Dragon's Backbone. A breathtaking example of man's harmony with nature, these meticulously carved terraces meander through the hill slopes, offering a captivating panorama that changes with the seasons. From lush green in the growing season to shimmering gold during harvest, this site is a photographer's dream.
Our curated experience continues as we explore the local minority villages nestled among these terraced fields. A unique opportunity to experience China's ethnic diversity firsthand, you'll learn about the rich traditions and customs that differentiate each ethnic group. From the long-haired women of the Yao tribe to the unique architecture of the Zhuang homes, these villages offer a rich tapestry of cultural emersion.
DAY 9
Guilin | Li River Cruise
Your captivating journey commences with an unforgettable cruise along the Li River. This picturesque voyage unveils an extraordinary gallery of limestone karsts, rice paddies, and idyllic villages, straight out of a traditional Chinese painting. It's impossible not to be mesmerized by this serene waterscape, crowned by the surreal silhouette of undulating mountains.
The exploration continues in the enchanting town of Yangshuo, where the river yields to the charm of old and new China. Well known for its dreamy landscapes and vibrant local culture, Yangshuo offers a multitude of experiences. Wander through its bustling markets, where the scents, sounds, and colors capture the authentic spirit of rural China, or follow the trails that lead beyond, revealing tranquil countryside resplendent with scenic spots and hidden gems.
DAY 10
Guilin to Beijing to Lhasa | Airport Pickup
After arriving in Lhasa, local tour guide hold a sign of "Tibet Vision" and will welcome you at the airport/train station, then transfer the guests to the hotel. Acclimatize the high altitude in the hotel. Lhasa Gongar airport is 70km from the downtown, and we arrange shuttle service to pick up/drop off tourists between hotels and Gongga airport 3 times a day at a designated time.
DAY 11
Lhasa | The Potala Palace
Your exploration begins at the stunning Potala Palace, a UNESCO World Heritage site. This formidable fortress-like structure, also known as the winter residence of the Dalai Lama, stands majestically at an elevation of 12,139 feet. As you navigate its 13 stories, take in the grand views and be amazed by the collection of over 1,000 rooms filled with centuries-old statues, stupas, murals, and artifacts, each echoing tales of Tibet's vibrant history and spiritual traditions.
Move next to another UNESCO World Heritage site, the Jokhang Temple. Arguably the most revered spiritual site in Tibet, this temple resonates with the devotions of innumerable devotees and stands as a humbling testament to Buddhism's enduring influence on Tibetan culture.
Adjacent to the temple is the bustling Barkhor Street, ringing with the chants of circling pilgrims and the lively chatter of street vendors. Engage your senses as you browse through a myriad of stalls offering traditional Tibetan arts and crafts such as prayer wheels and jewelry.
DAY 12
Lhasa | The Drepung and Sera Monastery
Your day commences with a visit to Drepung Monastery in the morning. Once one of the "three great" Gelug monasteries of Tibet, Drepung was founded in 1416, making it an important keystone of Tibetan history and religion. Explore the Ganden Palace nestled within the monastery, previously the residence of the Dalai Lama before the Potala Palace assumed that role.
In the afternoon, your adventure continues at Sera Monastery. Another of the "three great" Gelug monasteries, it dates back to 1419 and resounds with historical and spiritual significance. The tour's unique highlight is the opportunity to witness the lively Monks' debate, a long-standing tradition held daily from 3 to 5 pm. It's an unforgettable spectacle of lively, animated discourse on Buddhist doctrines, further adding to the insight towards practicing faith.
DAY 13
Lhasa to Shigatse| The Yamdrotso Lake
Your adventure begins with a drive from Lhasa to Gyantse, stopping to appreciate the Gampala pass. At an elevation of 4790m, Gampala offers memorable sweeping views over the turquoise Yamdrok-tso, a holy lake nested at 4400m and framed by a picturesque backdrop of snow-capped mountains.
Continuing your journey westward towards Gyantse, be ready to be dazzled by the spectacle of the Karola Glacier, Simila Pass, and Manla Reservoir, each presenting a unique aspect of Tibet's varied and spectacular landscapes.
Once arrived in Gyantse, visit the historic Pelkor Monastery and the striking Gyantse Kumbum, a notable Tibetan Buddhist stupa. These richly decorated sites provide a unique look into the region's spiritual traditions and artistic expressions.
DAY 14
Shigatse to Rongbuk Mongastery | Rongbuk Monastery
Start your journey with a scenic drive to Lhatse, where a delightful lunch will be arranged for you. Post-lunch, continue towards Shegar. If the weather permits, you'll be treated to a far-off glimpse of the majestic Mt. Everest, a sight that's sure to leave an indelible impression.
The adventure heightens as you drive through Pang La Pass. Standing tall at 5050m, it is one of the highest passes in Tibet. Here, brace yourself for a sight like no other – a stunning panoramic view of the five highest peaks in the world, a spectacle that is as humbling as it is awe-inspiring.
After a 4 to 6-hour journey, arrive at the Rongbuk Monastery. The highest monastery in the world, Rongbuk offers unparalleled views of Mt. Everest's north face.
DAY 15
Rongbuk Mongastery to Everest| The Everest Base Camp
Your morning unfolds with the once-in-a-lifetime opportunity to witness the sunrise over the peak of Mount Everest, assuming the weather is favorable. Experience the awe-inspiring beauty of the world's highest peak graced by the gentle warmth of the morning sun during your visit to the Everest Base Camp. This moment, incredible and humbling, is certain to be a highlight of your journey.
Post the base camp visit, we'll guide you through to the Tongla Pass. Here, you can soak in panoramic views of the sprawling Himalayan mountain range, a sight that truly embodies the majestic grandeur and sheer scale of nature.
Continuing the journey, we'll drive downwards to the verdant valleys of Kyilong. Nestled amidst lush forests and at a comfortable altitude of around 2600m, Kyilong provides a more tranquil and eased experience to your high-altitude adventure in Tibet.
DAY 16
Kyilong border Departure
Tour Price
FromUS4,000 p/p
Based on a private tour for 2 people. Price varies depending on program, travel date, number of people and chosen hotel
Price includes:
Private air-conditioned business car with big windows and ample space
Activities, hotels, and meals listed in the itinerary
24/7 helpline for while you are traveling
Tour code: cht-cx-45
Your 1:1 travel consultant will reply within 1 working day.