Classic China Nature and History Tour
18-Day Private China Tour: Beijing–Xi'an–Luoyang–Zhangjiajie–Guilin–Shanghai–Tongli
Immerse yourself in the rich history and cultural treasures of Beijing and Xian, home to iconic landmarks like the Great Wall and Terracotta Warriors. Discover the ancient city of Luoyang and marvel at the awe-inspiring Longmen Grottoes. Be mesmerized by the incredible natural beauty of Zhangjiajie National Forest Park, known for its towering sandstone pillars. Indulge in the picturesque landscapes of Guilin, with its stunning karst mountains and the Li River cruise. Finally, soak in the modern charm of Shanghai and experience the tranquility of Tongli water town. Join us on this unforgettable journey through the best of China.
The itinerary below is only one possibility. Tips to tailor-make your trip are offered as inspiration. Send us details of your preferences and our travel experts will customize this trip to suit your interests, tastes, and budget.
Tour 'Wow' Points
Find the Hidden Halls in the Forbidden City

Explore a Top-Ranked Section of the Great Wall

Marvel at the Famous Hallelujah Mountain in the Movie "Avatar"

Explore the Awe-inspiring Longji Rice Terraces

Why Choose Us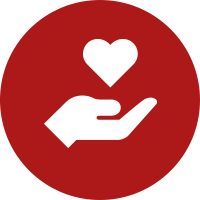 Your Wellbeing is Our Priority.
1-to-1 travel expert
Vaccinated guides
Private Rides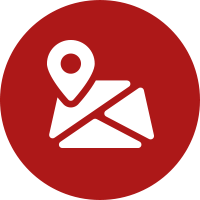 Your Trip is Perfectly Planned.
Less crowded
Exclusive Exciting Experiences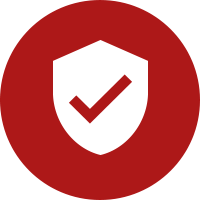 Your Booking is Risk-Free.
No cancellation fee (up to 22 days before departure)
Free changes
Finish Your Booking in as Quick as 1 Day
1. Tell us your dream travel idea
2. Work out your unique plan with 1 to 1 expert advice
China Highlights, Asia Highlights, and Global Highlights collaborate to provide families and couples with personalized and stress-free experiences in diverse destinations.


Olivia Tian, a sunshine tour guide!

In October, my friend Amy booked a tour with Chinahighlights, Olivia Tian was our guide in Beijing, she is such a sweet n happy person to be around, not only she gave us the best guide service, also very accommodating, alter the plan as per our interest, took us to very local shopping n food district. Above all, she takes awesome pics, very patient!! Thank you so much for such pleasant 5 days in BJ, look forward to see you when we are back in China, Olivia!!

more

Dec 2023, Venture216019

One whole of a good experience !

Kevin was always making flexible arrangements for us making sure we meet our needs. Kevin also walked us to our desired restaurant daily making sure all are well before he left. Kudos to the whole team. Highly recommend ?

more

Dec 2023, Cornelius C

China is Amazing Wonders that do not stop coming at you.Great country

Great job,Loved every minute of it,Ethan did an amazing job,True Ambassador of China,Just like the Chinese people,Friendly, dignified and hardworking,Very happy.China Highlights exceeded expectations and then some,I will never even think of travelling with another company.

more

Dec 2023, Philip Sardar /Maps10321171537

Wonderful trip to Beijing and Xian

Had a great trip to bejing n xian. Our guide lily liu is so well versed in english and we have no worry here at all. We managed to dine in great halal restaurants though out our trip. Highly reccomended to all muslims travellers.

more

Dec 2023, Efen Reyes

Great experience, highly recommended!

Additionally, she helped me with all my personal needs like getting a SIM card, finding an ATM, shopping, dining, checking in at the train station, hotel, suggested a couple additional very entertaining art events. Was also punctual and spoke good English.

more

Nov 2023, Wayne S.

Excellent tour with Tom from China Highlights

We used China Highlights for the 3 days of our Beijing trip. Tom was a fantastic guide. Very knowledgable with excellent English. He was able to accommodate changes to our tour at short notice, allowing us to make the most of our limited time. Couldn't recommend highly enough

more

Nov 2023, Ross

Magical Adventure

Wow this tour was honestly the best tourI have ever taken! Our guide Simon Yao was simply superb! His English was excellent and he was very easy to talk to. He was personable and friendly but not overpowering or overbearing. Very knowledgeable about history. Thankfully the weather was good so we were not super hot !Finally at the wall we were amazed by it's beauty and grandeur. It really is something and pictures don't do it justice.

more

Nov 2023, Annika M

Excellent two day visit to Great Wall

Our guide 'Mark' was incredible. So friendly, knowledgable and funny. The itinerary was perfect, we got to see two different parts of the Great Wall (one of which at night which was magical) and our hotel stay in Gubei was wonderful. Highly recommend to anybody visiting Beijing

more

Nov 2023, James_Wolstenholme

Great Experience from start to finish!

Jack was my guide and his local knowledge and English skills were fantastic. He was punctual, friendly and willing to flex as we went about our tour. Couldn't recommend China Highlights more!

more

Nov 2023, Scott Smith

Family tour

Helen in Beijing - thanks for paying great attention to details, for your small surprises for the children every day, for selecting amazing restaurants, and leading wonderful walking tours. Your cheerfulness added to our enjoyment.

more

Nov 2023, Kamila

Great day out with Mark, thanks China Highlights!

We did a 1 day private tour with China Highlights to see Tiananmen Square, Forbidden City, and the Mutianyu section of the Great Wall. Communication was great throughout - from trip planning/booking with Roger and from our guide Mark who contacted us the day before to confirm meet up time/location. Avoided a lot of the queues and definitely learned quite a bit of history from our guide Mark…thanks again! No language barriers/issues…highly recommended.

more

Nov 2023, ykeezy

China Three (3) Cities Tours

To the tour guides, Ethan, Jason and Tony, you guys have made my visit an awesome and memorable experience. All the tour guides spoke english and communicated very effectively. They are knowledgeable about all the sites visited including, Great Wall of China, The Forbidden City, Panda Breeding and Research Center, Leshan Giant Buddha, Hallelujah Mountains, Zhangjiajie Grand Canyon and Glass Bridge, and Tianmen Mountain. The tour guides ensured I got the most out of my time I stayed in the various cities Beijing, Chengdu and Zhangjiajie.

more

Nov 2023, Kadar

13 days in China

We booked a 13 day's tour of China with China Highlights. Our travel advisor, Ms Leah Zhou organised an itinerary that suited what we wanted. She was really helpful and patient will all our needs. Leah helped us organised our 30th Wedding Anniversary Dinner and my 60th Birthday celebration?? in Beijing. For this to be possible, she had to liaise with our guide in Beijing. The flowers and cake were a real surprise. My husband and I, were really touched at the good service provided by China Highlights and Ms Leah Zhou. Thank you China Highlights and Ms Leah Zhou for your constant care of your customers. I will certainly recommend China Highlights to my friends.

more

Nov 2023, Eda Adams

Perfect Beijing experience

Covering all major sights our exploration of Beijing and surroundings was flawless guided by Lily, along with her knowledgeable and balanced information on Chinas culture and history. In particular, Lily was able to adjust the tour according to personal preferences, e.g. focus on photography, as well as suggesting additional activities like an impressive authentic artistic show. I highly recommend China Highlights as China tour operator and Lily Liu as excellent guide regarding the Beijing area.

more

Nov 2023, Perfect Beijing experience

Our first trip to Beijing

Our tour guide was Lucy Yubo. She was awesome. Very friendly, informative and passionate about her job. We really enjoyed her company and guidance.

more

Nov 2023, Sreelatha Reddy

Anne and Bob's tour of Beijing

We did the China Highlights tour of Beijing with our excellent guide Mark and his driver. We thoroughly enjoyed seeing the Beijing highlights including the Lama Temple, the Tiananmen Square, the Forbidden City and the Lama Temple. The Summer Palace with the boat ride and the Garden of Virtue and Harmony were memorable also and the Mutianyu Great Wall was a highlight. We were impressed with Mark as a guide. He knew his history and he was kind and thoughtful. He took us to some excellent restaurants and we were introduced to some beautiful food. We enjoyed his company and will always remember him.

more

Nov 2023, BendigoBob

Excellent end to end service

Helen is a positive, full of knowledge, experienced guide.She provided us an implacable service abd experience for 3 days .Highly recommended

more

Nov 2023, Sariel Engel

Amazing Beijing Tour with Risa!

Risa gave us a wonderful tour of the city! She thoroughly explained the cultuaral importance of each exhibit while also educating us on the Chinese culture. Appreciated having this wonderful Beijing trip with Risa:)

more

Nov 2023, Angelica M.

Amazing Beijing Tour With Risa!

We were very kindly received in Beijing by our tour guide Risa. She gave us a very thorough tour of the city and showed us wonderful places, while also explaining the important history/culture of China! Very beautiful city filled with many things to do and full of culture! This was very well planned and made it very easy for us to visit the city and foreigners:) Thank you Risa!

more

Nov 2023, Angelica M

Do Beijing like a local

They organised my trip very quickly and efficiently. On the day, Anna was very friendly to me, my mum and my baby. Very accommodating to our needs. The car was immaculately clean and very comfortable. We visited everything we initially wanted and more. Also, Anna took us to the best meal we had in China. It makes a difference to have a local choosing the dishes!

more

Nov 2023, Natali A
Itinerary Quick Look
Here is a suggested itinerary. We are happy to customize a tour according to your interests.
Your private guide will be ready to meet and greet you at the arrival hall in Beijing. A comfortable private car with an experienced driver will transfer you directly to your hotel. Your guide will help you to check-in.
DAY 2
Beijing| The Forbidden City
Start your day by exploring the remarkable Temple of Heaven. Built in 1420 during the Ming dynasty, this sacred Taoist complex served as a place of worship for emperors praying for bountiful harvests. As you wander through the sprawling park, you'll encounter local elderly residents practicing tai chi, singing, and exercising. Take this opportunity to immerse yourself in the vibrant atmosphere and witness the cultural traditions of Beijing. The Temple of Heaven offers a serene escape from the bustling city and provides a glimpse into China's ancient beliefs and rituals.
Next, venture to Tiananmen Square, a historically significant and expansive city square in the heart of Beijing. The square's name, which translates to "Gate of Heavenly Peace," pays homage to the iconic Tiananmen Gate located at its northern end. Take in the imposing surroundings, including museums, government buildings, and the notable Chairman Mao's Mausoleum. As you explore this symbolic space, you'll gain a deeper understanding of China's rich cultural heritage and its enduring national pride.
In the afternoon, prepare to be awed by the grandeur of the Forbidden City. Located at the core of Beijing, this imperial palace complex was the residence of emperors during the Ming and Qing dynasties. With its vast squares, majestic halls, intricate gardens, and opulent living quarters, the Forbidden City stands as an exceptional architectural marvel. Step into the footsteps of ancient royalty as you meander through its ornate courtyards and explore the priceless treasures of ancient China showcased in both permanent and temporary exhibitions.
DAY 3
Beijing| The Jinshanling to Simatai Great Wall
Embark on a thrilling adventure as you hike from Jinshanling to Simatai West along the Great Wall of China. With breathtaking views and diverse photo opportunities, this moderate-level hike is perfect for those with a good level of fitness.
Drive approximately 2½ hours from Beijing to Jinshanling, or just 20 minutes from Gubeikou village to begin your journey. The Jinshanling section offers stunning vistas and showcases both restored and unrestored parts of the wall.
During the approximately 3-hour hike, you'll encounter over 15 well-preserved watchtowers in different styles. Capture the essence of China's rich history as you traverse this remarkable stretch, witnessing the ancient beauty of the Great Wall.
DAY 4
Beijing to Xi'an | The Summer Palace
Immerse yourself in the enchanting allure of China's grandeur at the Summer Palace, located just 9 miles (15 kilometers) northwest of Beijing's bustling downtown area. As the largest and most well-preserved royal park in the country, the Summer Palace stands as a testament to the art of Chinese horticulture and landscape design. It has rightfully earned the distinction of being called 'The Museum of Royal Gardens'.
During this captivating tour, expect to embark on a leisurely stroll of approximately 2 kilometers (1.2 miles) through the park's sprawling grounds. Delight in the mesmerizing natural vistas that surround you, and cherish the cultural aspects that contribute to the Palace's immense appeal.
DAY 5
Xi'an | The Terracotta Warriors
Begin your adventure in Xi'an's lively Muslim Quarter, where you'll find a captivating array of stalls, shops, and cafes run by the local Muslim community. Take an hour to immerse yourself in this bustling area, perfect for souvenir shopping and indulging in delicious local treats.
Next, embark on a mesmerizing journey atop Xi'an's ancient City Wall. Opt for a bicycle ride along the 13.74-kilometer (8.5 miles) circumference, offering breathtaking views of the city. If biking isn't your preference, enjoy a leisurely walk or a club car ride. In case of unfavorable weather, a visit to the iconic Bell Tower awaits.
Conclude your day with a captivating exploration of the Secrets of the Terracotta Warriors. Uncover the remarkable craftsmanship behind Emperor Qinshihuang's clay army of over 8,000 life-sized soldiers. Learn about their preservation techniques and the secrets of their vibrant colors. Your guide will accompany you to a local cave dwelling, where a skilled artisan shares their traditional warrior-making techniques. Try your hand at creating a miniature warrior with expert guidance.
DAY 6
Xi'an | Big Wild Goose Pagoda
Experience a cultural immersion through dumpling making, a beloved culinary tradition in China. Join local hosts in their homes and learn the art of crafting jiaozi (dumplings) filled with delicious meat and vegetable fillings. Spend 1 to 2 hours perfecting your skills and gaining insights into local culture.
Next, explore the awe-inspiring Big Wild Goose Pagoda. This magnificent brick pagoda, set within the enchanting Da Ci'en Temple, is a significant Buddhist landmark. Admire the temple's grand halls adorned with striking Buddhist statues and murals, as you uncover the spiritual and historical importance of this site. Spend an hour soaking in the serenity and beauty of this sacred place.
Conclude your journey with a visit to the remarkable Hanyang Tomb. Located near the Wei River, this underground museum showcases intricately crafted clay figurines from the Han Dynasty. Walk over glass floors to appreciate the artistry and gain a unique perspective of the exhibits. Immerse yourself in ancient Chinese history during this captivating 1.5-hour exploration.
DAY 7
Xi'an to Luoyang | The Longmen Grottoes
Escape to the mesmerizing Longmen Grottoes, one of China's four largest grotto complexes, located a short 13 kilometers west of Luoyang. Immerse yourself in a world where live cultural relics blend harmoniously with picturesque mountains and winding rivers. This historic site has garnered significant recognition, being designated as a key national cultural relic protection unit in 1961 and one of China's 44 National Parks in 1982. In 2000, its exceptional universal value led to its inclusion on UNESCO's revered List of World Heritage sites.
DAY 8
Zhangjiajie | The National Forest Park
In Zhangjiajie, you will visit the National Forest Park, which is a UNESCO World Heritage Site. Marvel at the unique pillar-like formations shaped by erosion over time. Explore the park's vast forest-covered area, including Yuanjiajie, Yangjiajie, Jinbian Stream, and Wulongzhai. Immerse yourself in the local culture by visiting nearby villages inhabited by Tujia, Bai, Miao, and Hui people.
Please note that accommodations and meals in mountain areas like Zhangjiajie and Huangshan are simple. Adjust your expectations accordingly for the best experience. Get ready to be captivated by the breathtaking landscapes of Zhangjiajie National Forest Park.
DAY 9
Zhangjiajie| The Grand Canyon with Glass Bridge
Today, our guide will lead you to visit Zhangjiajie Grand Canyon, which is a stunning natural attraction that has recently been developed into a wonderland for visitors. It offers a combination of majestic mountains, flowing streams, intriguing caves, towering cliffs, and lush forests. One of the highlights of this scenic area is the world's longest and highest glass bridge. Imagine the thrill of walking on this bridge, suspended 300 meters above the ground! It's definitely an experience you wouldn't want to miss during your tour.
If walking on the glass bridge isn't your cup of tea, don't worry. We have an alternative route that allows you to still enjoy the attraction without stepping on the glass bridge. However, if you decide to take on the adventure, please note that for safety reasons, carrying a camera on the bridge is not allowed. You can, however, bring your cellphone or GoPro to capture those unforgettable moments.
DAY 10
Zhangjiajie to Changsha | Tianmen Mountain
Visit the Tianmen Mountain, the awe-inspiring heart of Zhangjiajie! As the highest peak in the area, this majestic mountain offers unrivaled views of ancient trees, stunning karst formations, and scenic roads carved into cliff sides. Hop on the world's longest cable car ride, a thrilling 30-minute journey from the city center, and ascend to the mountain's summit.
At 1430 meters above ground, you'll find the renowned Tianmen Mountain Glass Walkway, a remarkable observation platform that extends from a sheer cliff. This narrow 1.6-meter-wide, 60-meter-long glass walkway offers brave souls not only breathtaking views of the mountains below but also the exhilaration of treading nervously above such heights. Some have even likened this experience to the famous 'skywalk' at the Grand Canyon in Arizona, USA.
Don't miss the chance to explore this remarkable natural wonder in China. Savor the beauty and thrill of Tianmen Mountain, an experience that will leave you with unforgettable memories.
DAY 11
Changsha | Yuelu Academy
Embark on a captivating journey through the cultural gems of Changsha, starting with Juzi Island. Situated in the tranquil Xiang River, this small island resembles a vibrant green vessel majestically sailing at the heart of the city. Known as the world's longest inland river island, Juzi Island gained fame for its renowned local product: oranges. Hence, it was aptly named Orange Island. Spend 1.5 hours exploring this picturesque island, immersing yourself in its natural beauty and savoring its tranquil ambiance.
Next, discover the historic significance of Yuelu Academy, one of the four ancient academies in China during the Song Dynasty. Established in 976 AD, this millennium-old institution holds a distinguished reputation as a witness to centuries of educational reform. Spend an hour exploring the halls and tracing the footsteps of influential scholars who shaped Chinese education. Yuelu Academy offers a captivating insight into the history of Chinese education.
Conclude your journey with a visit to Mount Yuelu, located along the banks of the Xiang River. This remarkable scenic spot showcases the harmonious blend of nature and culture. Explore the picturesque trails, breathe in the fresh air, and enjoy spectacular views of Changsha from the mountain's summit. Mount Yuelu beckons with its captivating landscapes and rich cultural heritage.
DAY 12
Changsha to Guilin | The Reed Flute Cave
Discover the mesmerizing Reed Flute Cave, Guilin's largest and most impressive cave. Located just 5 kilometers northwest of the city, it showcases a captivating world of stalactites, stalagmites, stone pillars, and vibrant colors. Wander through its 240-meter expanse, marveling at the fantastic shapes of birds, animals, and plants. During the 40-minute guided tour, be sure to watch your step as you navigate its dimly lit passages with the assistance of electric torches.
Behold the iconic Elephant Trunk Hill, standing proudly at the meeting point of the Li River and Peach Blossom River. This 55-meter-high natural landmark resembles an elephant sipping water from the river. Admire its unique beauty, explore its caves, and admire the small pagoda atop the hill.
DAY 13
Guilin to Longji | Longji Rice Terraces
Discover the awe-inspiring Longji Rice Terraces near Guilin, an extraordinary man-made marvel. These terraces, known as the "Dragon's Backbone," offer a spectacular sight resembling dragon ribs across steep mountainsides. Built by local minority communities 600 years ago, they cover a vast area of 66 square kilometers.
Our journey takes us to Ping'an Zhuang Village, accommodating over 50 families amidst picturesque fields ranging from 300 to 1,100 meters above sea level. Please note that this excursion involves moderate walking and good fitness levels are recommended. As cars are parked outside the village, you will climb several steps for approximately an hour to reach the mountaintop, revealing panoramic views of the stunning rice terraces. For those seeking a more leisurely experience, sedan chairs are available for CNY 350 per person (round trip) or a car transfer can be arranged upon request (not available during Chinese national holidays).
DAY 14
Guilin to Yangshuo | The Li River cruise
Immerse yourself in the beauty of Yangshuo's countryside, boasting awe-inspiring karst peaks, vibrant rice fields, and serene waters. Join your knowledgeable guide on a 2-hour excursion, cycling around 10-12 kilometers or choosing alternative transportation options like electromobile or hiking at no extra cost.
Embark on an unforgettable 4-hour Li River cruise from Guilin to Yangshuo. Revel in the breathtaking scenery featuring limestone peaks, bamboo groves, and traditional rural life. Spot water buffaloes, local fishermen, and the occasional cormorant. Enjoy the comfort of a medium-sized 4-star boat, accommodating up to 80 passengers, and indulge in a buffet or semi-buffet lunch on board.
DAY 15
Guilin to Shanghai | Yuyuan Garden
Experience the charm of Yuyuan Garden, a splendid ancient oasis nestled in Shanghai's historic quarters. Built during the Ming Dynasty in 1559, this private garden showcases traditional Chinese architectural style spread across a 2-hectare complex. Explore exquisite rockeries, pavilions, ponds, and corridors. Surrounding the garden is a bustling marketplace, offering a delightful array of local snacks, handicrafts, antiques, souvenirs, and renowned time-honored restaurants.
DAY 16
Shanghai | The Bund
Marvel at the iconic Shanghai World Financial Center located in the vibrant Pudong District. Standing tall at a height of 492 meters (1,615 feet), this remarkable building was the world's second-tallest upon its completion in 2007. Ascend to the observation deck, towering at 474 meters (1,555 feet) above the ground, for panoramic city views. This multifunctional skyscraper houses hotels, apartments, restaurants, shopping malls, offices, and observation decks.
Step back in time and stroll through the enchanting streets of the Former French Concession. This captivating area covers an array of roads including Huaihai Road, Fuxing Road, Huashan Road, Ruijin Road, Yandang Road, Taikang Road, and Sinan Road. As you explore, encounter significant historical buildings such as Huaihai Road, Jinjiang Hotel, and countless French colonial-style structures. Many of these structures are over a century old, with Chenar trees casting romantic shadows on clear, warm days. Experience the vibrant ambiance as cafes, bars, and restaurants entice visitors with aromatic coffee.
Indulge in the ultimate shopping experience along Nanjing Road, Shanghai's renowned and bustling shopping street. From traditional, time-honored Chinese brand stores to international designer boutiques, Nanjing Road is a paradise for retail therapy. Explore a variety of hotels, restaurants, theaters, and shopping malls that add to the vibrant atmosphere. This cosmopolitan street offers a glimpse into modern, commercial China.
Marvel at the historic charm of The Bund, a spectacular 1.5-kilometer embankment along the western bank of the Huangpu River. Unveil the architectural gallery of 52 well-preserved old European-style buildings on the west side. Once the heart of Shanghai's trading and commercial center, The Bund has transformed into a thriving hub featuring futuristic developments, chic restaurants, upscale shops, and vibrant bars. Whether day or night, the enticing allure of The Bund promises a magical experience.
DAY 17
Shanghai to Tongli | Tongli Water Town
Begin your exploration by visiting Tuisi Garden, a UNESCO World Heritage site. This classical garden showcases exquisite landscaping, traditional buildings, and tranquil ponds.
Ancient Bridges: Take a leisurely stroll along the canals and admire the ancient stone bridges. Notable bridges include the Three Bridges (Taiping, Jili, and Changqing), each with its unique architectural style and significance.
Explore the Town: Wander through the narrow lanes and alleyways of Tongli. Explore the quaint houses, old temples, and local handicraft shops while immersing yourself in the rich history and culture of the area.
Boat Ride: Experience the essence of Tongli's water town charm by taking a boat ride along the canals. Enjoy the scenic views as the boat glides past centuries-old houses and traditional bridges.
DAY 18
Shanghai Departure
Tour Price
FromUS4,500 p/p
Based on a private tour for 2 people. Price varies depending on program, travel date, number of people and chosen hotel
Price includes:
Private air-conditioned business car with big windows and ample space
Activities, hotels, and meals listed in the itinerary
24/7 helpline for while you are traveling
Tour code: cht-cx-43
Your 1:1 travel consultant will reply within 1 working day.