Shaolin Temple and China Natural Wonders Tour
24-Day Private China Tour: Beijing–Zhengzhou - Xi'an– Chengdu–Guilin–Zhangjiajie - Hangzhou–Huangshan–Shanghai
Explore the iconic landmarks of Beijing, delve into the rich history of Zhengzhou, and marvel at the Terracotta Warriors in Xian. Encounter adorable pandas in Chengdu, cruise the Li River in Guilin, and witness the surreal beauty of Zhangjiajie's Avatar Mountains. Stroll through the picturesque West Lake in Hangzhou, hike the stunning Huangshan Mountains, and experience the vibrant energy of Shanghai. This comprehensive journey offers an ideal blend of history, nature, and urban exploration.
The itinerary below is only one possibility. Tips to tailor-make your trip are offered as inspiration. Send us details of your preferences and our travel experts will customize this trip to suit your interests, tastes, and budget.
Tour 'Wow' Points
Find the Hidden Halls in the Forbidden City

Explore a Top-Ranked Section of the Great Wall

Witness the Famous Shaolin Temple and Shaolin Kungfu

Experience Taking Care of a Cute Panda

Explore the Awe-inspiring Longji Rice Terraces

Explore the Famous Yellow Mountain in Huangshan

Marvel at the Stunning Hallelujah Mountain in the Movie "Avatar"

Why Choose Us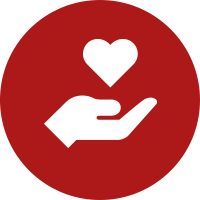 Your Wellbeing is Our Priority.
1-to-1 travel expert
Vaccinated guides
Private Rides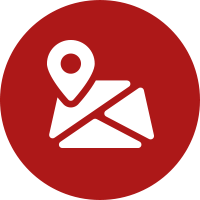 Your Trip is Perfectly Planned.
Less crowded
Exclusive Exciting Experiences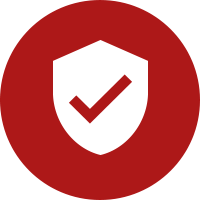 Your Booking is Risk-Free.
No cancellation fee (up to 22 days before departure)
Free changes
Finish Your Booking in as Quick as 1 Day
1. Tell us your dream travel idea
2. Work out your unique plan with 1 to 1 expert advice
China Highlights, Asia Highlights, and Global Highlights collaborate to provide families and couples with personalized and stress-free experiences in diverse destinations.


Olivia Tian, a sunshine tour guide!

In October, my friend Amy booked a tour with Chinahighlights, Olivia Tian was our guide in Beijing, she is such a sweet n happy person to be around, not only she gave us the best guide service, also very accommodating, alter the plan as per our interest, took us to very local shopping n food district. Above all, she takes awesome pics, very patient!! Thank you so much for such pleasant 5 days in BJ, look forward to see you when we are back in China, Olivia!!

more

Dec 2023, Venture216019

One whole of a good experience !

Kevin was always making flexible arrangements for us making sure we meet our needs. Kevin also walked us to our desired restaurant daily making sure all are well before he left. Kudos to the whole team. Highly recommend ?

more

Dec 2023, Cornelius C

China is Amazing Wonders that do not stop coming at you.Great country

Great job,Loved every minute of it,Ethan did an amazing job,True Ambassador of China,Just like the Chinese people,Friendly, dignified and hardworking,Very happy.China Highlights exceeded expectations and then some,I will never even think of travelling with another company.

more

Dec 2023, Philip Sardar /Maps10321171537

Wonderful trip to Beijing and Xian

Had a great trip to bejing n xian. Our guide lily liu is so well versed in english and we have no worry here at all. We managed to dine in great halal restaurants though out our trip. Highly reccomended to all muslims travellers.

more

Dec 2023, Efen Reyes

Great experience, highly recommended!

Additionally, she helped me with all my personal needs like getting a SIM card, finding an ATM, shopping, dining, checking in at the train station, hotel, suggested a couple additional very entertaining art events. Was also punctual and spoke good English.

more

Nov 2023, Wayne S.

Excellent tour with Tom from China Highlights

We used China Highlights for the 3 days of our Beijing trip. Tom was a fantastic guide. Very knowledgable with excellent English. He was able to accommodate changes to our tour at short notice, allowing us to make the most of our limited time. Couldn't recommend highly enough

more

Nov 2023, Ross

Magical Adventure

Wow this tour was honestly the best tourI have ever taken! Our guide Simon Yao was simply superb! His English was excellent and he was very easy to talk to. He was personable and friendly but not overpowering or overbearing. Very knowledgeable about history. Thankfully the weather was good so we were not super hot !Finally at the wall we were amazed by it's beauty and grandeur. It really is something and pictures don't do it justice.

more

Nov 2023, Annika M

Excellent two day visit to Great Wall

Our guide 'Mark' was incredible. So friendly, knowledgable and funny. The itinerary was perfect, we got to see two different parts of the Great Wall (one of which at night which was magical) and our hotel stay in Gubei was wonderful. Highly recommend to anybody visiting Beijing

more

Nov 2023, James_Wolstenholme

Great Experience from start to finish!

Jack was my guide and his local knowledge and English skills were fantastic. He was punctual, friendly and willing to flex as we went about our tour. Couldn't recommend China Highlights more!

more

Nov 2023, Scott Smith

Family tour

Helen in Beijing - thanks for paying great attention to details, for your small surprises for the children every day, for selecting amazing restaurants, and leading wonderful walking tours. Your cheerfulness added to our enjoyment.

more

Nov 2023, Kamila

Great day out with Mark, thanks China Highlights!

We did a 1 day private tour with China Highlights to see Tiananmen Square, Forbidden City, and the Mutianyu section of the Great Wall. Communication was great throughout - from trip planning/booking with Roger and from our guide Mark who contacted us the day before to confirm meet up time/location. Avoided a lot of the queues and definitely learned quite a bit of history from our guide Mark…thanks again! No language barriers/issues…highly recommended.

more

Nov 2023, ykeezy

China Three (3) Cities Tours

To the tour guides, Ethan, Jason and Tony, you guys have made my visit an awesome and memorable experience. All the tour guides spoke english and communicated very effectively. They are knowledgeable about all the sites visited including, Great Wall of China, The Forbidden City, Panda Breeding and Research Center, Leshan Giant Buddha, Hallelujah Mountains, Zhangjiajie Grand Canyon and Glass Bridge, and Tianmen Mountain. The tour guides ensured I got the most out of my time I stayed in the various cities Beijing, Chengdu and Zhangjiajie.

more

Nov 2023, Kadar

13 days in China

We booked a 13 day's tour of China with China Highlights. Our travel advisor, Ms Leah Zhou organised an itinerary that suited what we wanted. She was really helpful and patient will all our needs. Leah helped us organised our 30th Wedding Anniversary Dinner and my 60th Birthday celebration?? in Beijing. For this to be possible, she had to liaise with our guide in Beijing. The flowers and cake were a real surprise. My husband and I, were really touched at the good service provided by China Highlights and Ms Leah Zhou. Thank you China Highlights and Ms Leah Zhou for your constant care of your customers. I will certainly recommend China Highlights to my friends.

more

Nov 2023, Eda Adams

Perfect Beijing experience

Covering all major sights our exploration of Beijing and surroundings was flawless guided by Lily, along with her knowledgeable and balanced information on Chinas culture and history. In particular, Lily was able to adjust the tour according to personal preferences, e.g. focus on photography, as well as suggesting additional activities like an impressive authentic artistic show. I highly recommend China Highlights as China tour operator and Lily Liu as excellent guide regarding the Beijing area.

more

Nov 2023, Perfect Beijing experience

Our first trip to Beijing

Our tour guide was Lucy Yubo. She was awesome. Very friendly, informative and passionate about her job. We really enjoyed her company and guidance.

more

Nov 2023, Sreelatha Reddy

Anne and Bob's tour of Beijing

We did the China Highlights tour of Beijing with our excellent guide Mark and his driver. We thoroughly enjoyed seeing the Beijing highlights including the Lama Temple, the Tiananmen Square, the Forbidden City and the Lama Temple. The Summer Palace with the boat ride and the Garden of Virtue and Harmony were memorable also and the Mutianyu Great Wall was a highlight. We were impressed with Mark as a guide. He knew his history and he was kind and thoughtful. He took us to some excellent restaurants and we were introduced to some beautiful food. We enjoyed his company and will always remember him.

more

Nov 2023, BendigoBob

Excellent end to end service

Helen is a positive, full of knowledge, experienced guide.She provided us an implacable service abd experience for 3 days .Highly recommended

more

Nov 2023, Sariel Engel

Amazing Beijing Tour with Risa!

Risa gave us a wonderful tour of the city! She thoroughly explained the cultuaral importance of each exhibit while also educating us on the Chinese culture. Appreciated having this wonderful Beijing trip with Risa:)

more

Nov 2023, Angelica M.

Amazing Beijing Tour With Risa!

We were very kindly received in Beijing by our tour guide Risa. She gave us a very thorough tour of the city and showed us wonderful places, while also explaining the important history/culture of China! Very beautiful city filled with many things to do and full of culture! This was very well planned and made it very easy for us to visit the city and foreigners:) Thank you Risa!

more

Nov 2023, Angelica M

Do Beijing like a local

They organised my trip very quickly and efficiently. On the day, Anna was very friendly to me, my mum and my baby. Very accommodating to our needs. The car was immaculately clean and very comfortable. We visited everything we initially wanted and more. Also, Anna took us to the best meal we had in China. It makes a difference to have a local choosing the dishes!

more

Nov 2023, Natali A
Itinerary Quick Look
Here is a suggested itinerary. We are happy to customize a tour according to your interests.
Your private guide will be ready to meet and greet you at the arrival hall in Beijing. A comfortable private car with an experienced driver will transfer you directly to your hotel. Your guide will help you to check-in.
DAY 2
Beijing | The Forbidden City
The Forbidden City: Begin your day at the iconic Forbidden City, located at the heart of Beijing. For centuries, it served as the imperial residence for 24 emperors during the Ming and Qing dynasties. This grand architectural masterpiece, the largest and best-preserved of its kind, features awe-inspiring squares, halls, gates, gardens, and living quarters. Explore exhibitions filled with ancient treasures, strolling for about 2 hours within the complex.
Tiananmen Square: Next, visit Tiananmen Square, China's largest city square. It takes its name from the Gate of Heavenly Peace, marking the entrance to the Forbidden City. Learn about its historical significance and admire its surrounding landmarks, including museums, government buildings, and Chairman Mao's Mausoleum.
Hutong Experience: Experience Chinese culture with a choice of three immersive activities in the charming Hutong neighborhoods, each lasting about 40 minutes: Facial Makeup for Peking Opera, Chinese Calligraphy, or Chinese Paper Cutting. Inform your guide of your preference in advance.
Hutong Walking Tour in Dongcheng District: Explore the historic Hutong alleys, offering a glimpse into traditional Beijing life. Visit a local family, learn about cultural preservation efforts, and enjoy a bird's-eye view from the Bell Tower. The total walking distance is around 800 meters.
DAY 3
Beijing | The Mutianyu Great Wall
Mutianyu Great Wall (Round Trip Cable Car): We kick off the day with a visit to the renowned Mutianyu section of the Great Wall, beloved by TripAdvisor users for its stunning views and meticulous restoration. Just a 1.5-hour drive from downtown Beijing, Mutianyu features a well-preserved 2.5-kilometer stretch.
To optimize your time, we've arranged a round-trip cable car ride, allowing you to fully enjoy the Wall's splendor. Your guide will provide an overview before granting you free exploration time. Hike along the "golden route" between the 14th and 23rd watchtowers, known for its captivating beauty, typically taking around 2 hours. After your adventure, descend and hop on a bus back to our vehicle.
Exterior Visit of Beijing Olympic Stadiums: Our next stop is Beijing Olympic Park, a vast 1215-hectare area at the city's northern end. It encompasses the National Museum, exhibition spaces, the Olympic Village, and competition venues. During the 2008 Beijing Olympics, it hosted approximately 31 venues, including the iconic National Stadium (Bird's Nest) and National Aquatics Center (Water Cube). Please note that our visit covers exploring the park's exterior, excluding entry into the Bird's Nest and Water Cube.
DAY 4
Beijing to Xi'an | The Temple of Heaven
Temple of Heaven: Our day begins at the historic Temple of Heaven, a remarkable complex dating back to 1420 during the Ming dynasty. This Taoist treasure served as the sacred site where Ming and Qing emperors conducted annual ceremonies to seek bountiful harvests. The temple park comes alive in the mornings, as local seniors gather to sing, practice tai chi, and exercise. Spanning 273 hectares in south-central Beijing, our leisurely stroll covers approximately 1-1½ hours (1½ kilometers) on easy terrain.
Summer Palace with Boat Ride and the Garden of Virtue and Harmony (2 hours): In the afternoon, we venture to the Summer Palace, nestled in the northwest of Beijing, a mere 9 miles (15 kilometers) from downtown. This vast royal park, China's largest and best-preserved, exudes an enduring influence on Chinese horticulture and landscape design. Often hailed as 'The Museum of Royal Gardens,' the Summer Palace captivates with its natural beauty and cultural significance. Our exploratory walk within the park spans around 2 hours (2 kilometers).
DAY 5
Beijing to Zhengzhou | Shaolin Temple
Shaolin Temple and Pagoda Forest: Today, we embark on a journey to the legendary Shaolin Temple, a place steeped in mystique, legend, and the origins of martial arts and kung fu. This temple is not only one of China's most famous religious sites, with a rich history in Chinese Buddhism, but also renowned worldwide for its martial arts, known as Wushu.
As you explore the temple grounds, you'll be immersed in the aura of ancient traditions and the secrets of Shaolin monks. A highlight of your visit includes the mesmerizing Pagoda Forest, a serene and sacred cemetery for monks, with pagodas dating back centuries. These pagodas stand as timeless symbols of reverence and honor.
Shaolin Kungfu Show: To complete your Shaolin Temple experience, we invite you to witness the spectacular Shaolin Kungfu Show. Held at the temple's theater at various times throughout the day (0930, 1030, 1130, 1400, 1500, and 1600), this performance is a testament to the unparalleled skill, discipline, and artistry of Shaolin martial artists.
Please arrive early, as the theater has limited seating with approximately 200 seats. Prepare to be enthralled by the awe-inspiring feats and grace of these martial arts masters as they showcase their extraordinary talents.
DAY 6
Zhengzhou to Xi'an | Big Wild Goose Pagoda
Cooking Dumplings: Experience the art of making Chinese dumplings, known as Jiaozi, during this interactive cultural activity. You'll be warmly welcomed into a local family's home, where you'll have the opportunity to learn the secrets of crafting these delicious treats. This hands-on experience not only teaches you the basics of dumpling making but also immerses you in the local way of life. The entire process takes approximately 1 to 2 hours, giving you a taste of authentic Chinese cuisine and culture.
Big Wild Goose Pagoda: Explore the historical and spiritual significance of the Big Wild Goose Pagoda, a prominent Buddhist site located within the beautiful Da Ci'en Temple grounds. This simple yet elegant brick pagoda dates back to the 7th century and was constructed to house the precious Buddhist scriptures brought from India by Xuanzang, also known as Tripitaka. Wander through the temple complex, where you'll discover grand halls adorned with magnificent Buddhist statues and intricate murals.
DAY 7
Xi'an | The Terracotta Warriors and Horses
Discover the Terracotta Warriors and Horses: Unearth a fascinating piece of history at the Terracotta Warriors and Horses. This remarkable discovery, accidentally found in 1974, boasts an army of over 7,000 soldiers, archers, horses, and chariots, all meticulously crafted for battle. These lifelike figures have been guarding Emperor Qin's tomb since 210 BC. You'll marvel at their uniqueness as you explore the three protected pits within massive hangars. Located just 1.5 hours from Xian, this site also features an exceptional museum and an informative film detailing the vaults' historical significance. Feel free to capture photos (without flash) and be sure to wear comfortable walking shoes for your adventure.
Ancient City Wall Exploration: The ancient city wall, a testament to centuries gone by, offers a unique glimpse into the past. Constructed in the 13th century on the foundations of the original Tang Forbidden City that encircled the city center, it remains one of the oldest and most well-preserved city defenses worldwide. You have the option to walk the full 14km circuit or, for a small additional fee, rent a bike (CNY 40 per person) or an electric cart (CNY 80 per person). Whichever you choose, you'll enjoy breathtaking views of the city on either side as you traverse this historic landmark.
Craft Your Own Terracotta Warrior in a Cave Dwelling: Step into the shoes of an artisan at a cave dwelling family workshop in the countryside. Here, you'll learn the intricate art of crafting Terracotta Warriors, just as they were made in ancient times. Discover the secrets behind their life-sized creation and unravel the most challenging steps in their production process. This interactive experience not only provides insight into the detailed procedure but also offers a chance to connect with the locals who continue this time-honored tradition.
DAY 8
Xi'an to Chengdu | Hanyang Tomb
Hanyang Tomb: Venture to the Han Yang Ling Museum, situated in the northern outskirts of Xi'an, near the Wei River, just about 20 km from the city center. This underground museum offers a captivating glimpse into the figurines from a Han Dynasty emperor's tomb, which existed a century after the famed Terra Cotta Warriors. While these clay figures are smaller than life-size and less detailed, the museum's presentation is both fascinating and uncrowded. You can observe the figurines from various angles through glass floors and enjoy a unique perspective on this historical treasure. Conveniently close to the airport, it's an excellent stop for those with limited time.
Muslim Quarter: Discover the vibrant culture and flavors of Xi'an's Muslim Quarter, a bustling enclave located just 100 meters west of the Bell Tower in downtown Xi'an. This 500-meter-long avenue, paved with bluestones, is lined with a diverse array of stalls, souvenir shops, cafés, and bars, primarily run by the local Muslim community. It's a hotspot for tourists, especially those from overseas, looking to shop, dine, and experience the unique blend of Chinese and Islamic influences in this lively neighborhood.
DAY 9
Chengdu| The Dujiangyan Panda Center
Dujiangyan Panda Keeper Experience: Begin your extraordinary day as a panda keeper with a morning pick-up from your Chengdu hotel by your guide. Your guide will confirm the collection time with you a day in advance. Arriving at the Dujiangyan Panda Base, you'll be outfitted with a special uniform, gloves, and a volunteer's card. While the panda keepers at the base can communicate in basic English, your guide will be your helpful companion, assisting with translation and capturing memorable moments. Dive into the experience by cleaning panda enclosures, providing fresh bamboo, and ensuring a clean environment.
Up-Close Panda Encounters: Feeding time offers an unforgettable opportunity to feed the pandas by hand, guided by panda keepers. Witness their joy as they indulge in panda cakes, apples, and carrots. After a simple Chinese lunch at the panda keepers' canteen, you can explore the panda base or rest in the volunteer office. Immerse yourself in panda insights with a fascinating documentary before resuming your panda-keeping duties. Replace dried bamboo, continue feeding pandas, and even craft panda cakes. As your day concludes, receive a certificate to commemorate this remarkable experience. Bid farewell to the pandas and return to your Chengdu hotel with cherished memories.
DAY 10
Chengdu to Guilin | Leshan Giant
Cruise and Awe-Inspiring Views: Our day begins with a scenic cruise offering breathtaking views of the awe-inspiring Leshan Giant Buddha. This colossal stone-carved masterpiece sits majestically on Lingyun Mountain, where the Min River, Qingyi River, and Dadu River converge. As you glide along the tranquil waters, take in the grandeur of the largest seated Buddhist statue on Earth. Marvel at the intricacy of this ancient wonder during a relaxing 40-minute cruise.
Leshan Giant Buddha Exploration: After the cruise, it's time to get up close and personal with the Leshan Giant Buddha. Located to the east of Leshan City in Sichuan Province, this monumental statue continues to be the world's largest seated Buddhist figure. Spend a captivating 2 hours exploring this remarkable cultural treasure, which embodies centuries of spiritual significance and artistic craftsmanship.
DAY 11
Guilin | Elephant Trunk Hill
Reed Flute Cave (40 minutes): Begin your day with a visit to the enchanting Reed Flute Cave, located just 5 kilometers northwest of Guilin city. This awe-inspiring cavern is the largest in Guilin, stretching 240 meters in length with a 550-meter tour route. Inside, you'll discover a magical world of stunning stalactites, stalagmites, stone formations, and vivid colors resembling various shapes, from birds to plants. The cave's dimly lit interior creates an otherworldly ambiance, so tread carefully as your guide leads the way with an electric torch.
Elephant Trunk Hill & Daxu Ancient Town: Next, we head to the iconic Elephant Trunk Hill, a symbol of Guilin. Standing 55 meters tall, this geological wonder sits at the confluence of the Li River and Peach Blossom River, with its shape resembling an elephant sipping water from the Li River. Explore the hill's caves and take in the small pagoda crowning its peak.
Our journey continues to the historic Daxu Ancient Town, located about 18 kilometers southeast of Guilin along the scenic Li River. This well-preserved town boasts ancient buildings and weathered bluestone pavements, offering a glimpse into its rich cultural heritage. Once a bustling center for water transportation between Guangdong and Guangxi, Daxu invites you to explore its historical treasures and traditional charm for approximately 2 hours.
DAY 12
Guilin to Longsheng | Longsheng Rice Terraces
Longsheng Rice Terraces & Cultural Delights: Embark on a captivating journey to the renowned Longji Rice Terraces, a stunning manmade wonder in Guilin. These terraces, stretching across 66 square kilometers, were ingeniously constructed 600 years ago by local minority communities. The view from the mountaintop resembles dragon's ribs, earning it the name 'Dragon's Backbone' (Longji).
Our destination is Ping'an Zhuang Village, home to over 50 families and situated at varying elevations between 300 and 1,100 meters above sea level. Expect moderate walking and stunning vistas. Visitors typically walk up numerous steps for about an hour to reach the summit, where you'll capture panoramic views of these magnificent terraces.
For a more leisurely experience, sedan chairs are available for an additional fee, or we can arrange a car to transport you directly to the summit (excluding Chinese national holidays).
Culinary Discovery: Bamboo Stuffed Rice: Delight in Longji's culinary traditions with a hands-on experience making Bamboo Stuffed Rice, a local delicacy infused with fresh bamboo flavors. Learn from a local family as they share their culinary expertise and offer a glimpse into their traditional wooden home and way of life.
DAY 13
Guilin to Yangshuo | Li River Cruise
Li River Cruise: Guilin to Yangshuo: Embark on an unforgettable Li River Cruise, a scenic four-hour voyage aboard a 4-star boat. Glide along the picturesque river, surrounded by breathtaking limestone peaks, lush bamboo groves, and idyllic rural scenes.
Marvel at farmers tending to rice paddies and water buffaloes cooling off in the river. Keep an eye out for fishermen on bamboo rafts and perhaps even the famous cormorant fishermen. Depart from various wharves, chosen based on seasonal river conditions.
Our selected 4-star boat offers the best experience, accommodating around 80 passengers and providing a delightful buffet or semi-buffet lunch. Enjoy the pinnacle of Li River cruising with us.
DAY 14
Guilin to Zhangjiajie | Xianggong Hill
Yangshuo Countryside Exploration - Embrace Nature's Beauty: Immerse yourself in the serene charm of Yangshuo's countryside, celebrated for its picturesque landscapes, whimsical hills, and the unhurried pace of local farming life. Here, you'll encounter breathtaking vistas adorned with karst peaks, lush rice fields, crystal-clear waters, and swaying bamboo groves.
While communing with nature, delve into the local way of life by visiting a nearby village. Your knowledgeable guide will lead you through the village, offering insights into rural living. This 1.5-hour excursion spans a cycling journey of 10-12 kilometers. If biking isn't your preference, fear not; you can opt for an electromobile or private car at no additional cost to explore the area.
Xianggong Hill - Sunrise Splendor: Located just 28 kilometers north of Yangshuo near Putao Town, Xianggong Hill stands as one of the region's prime spots for capturing breathtaking photographs, especially during sunrise. A mere 20-minute ascent brings you to the summit, where you'll witness the Li River meandering around a sharp bend, amidst a backdrop of awe-inspiring karst formations. This vantage point promises a visual spectacle like no other.
DAY 15
Zhangjiajie | Zhangjiajie National Forest Park
Zhangjiajie National Forest Park: Explore the captivating beauty of Zhangjiajie National Forest Park, a UNESCO World Heritage Site in Hunan province. Marvel at the pillar-like rock formations, sculpted over years by nature's artistry. This lush park encompasses Yuanjiajie, Yangjiajie, Jinbian Stream, and Wulongzhai, providing a glimpse into the rich cultures and folklore of Tujia, Bai, Miao, and Hui ethnic groups in neighboring villages.
Mt. Tianzishan: Mt. Tianzishan offers four breathtaking natural wonders: misty peaks, sunrise vistas, moonlit nights, and snow-covered winter landscapes. The mountain boasts over 80 natural viewing platforms to soak in the awe-inspiring scenery. Take a cable car ride to Tianzi Mountain, ensuring you avoid peak hours for a more relaxed experience.
Bailong Sightseeing Elevator: Embark on an exhilarating journey with the Bailong Sightseeing Elevator, the world's tallest and fastest of its kind. Soar 335 meters high in one of the four transparent elevators, providing unrivaled views of the Sandstone Peak Forest. Your ascent to the mountaintop takes a mere 2 minutes, but be sure to plan your visit to avoid lengthy queues during busy times.
Yuanjiajie (including the Hallelujah Mountains): Discover the wonders of Yuanjiajie, nestled in the northern corner of Zhangjiajie National Park. Explore attractions like Ecstasy Spot, Backyard, and First Bridge, with the iconic Hallelujah Mountain, reminiscent of the floating rocks in "Avatar." Capture stunning photos of the 'First Bridge in the World' from the 'Viewing Bridge Platform' (Wangqiaotai). For fewer crowds and optimal photography opportunities, visit in the late afternoon. From here, venture to Tianzi Mountain and Yangjia Valley, completing your adventure.
DAY 16
Zhangjiajie | The Grand Canyon with Glass Bridge
Zhangjiajie Grand Canyon with Glass Bridge: Explore the recently developed marvel of Zhangjiajie Grand Canyon, a pristine natural paradise where mountains, streams, caves, cliffs, and lush forests converge. This scenic wonderland is also home to the world's longest and highest glass bridge. Experience the thrill of walking on this transparent marvel, suspended 300 meters above the ground—it's an adventure you won't forget! If you prefer not to venture onto the glass bridge, an alternative route is available to explore this incredible attraction.
Baofeng Lake: Nestled within a mountainous basin, Baofeng Lake offers a tranquil escape amidst breathtaking landscapes. A convenient shuttle bus transports you to the lake's pier, where you'll embark on a serene 30-minute wooden boat ride. Drift along the crystal-clear waters, surrounded by picturesque hills of various shapes. During your journey, savor traditional songs performed by local minority artists, adding a touch of cultural richness to your experience.
DAY 17
Zhangjiajie to Hangzhou | Tianmen Mountain
Tianmen Mountain (Tianmen Cave) with Glass Walkway and Cable Car: Discover the heart of Zhangjiajie at Tianmen Mountain, the region's highest peak. Marvel at the breathtaking landscapes featuring ancient trees, karst formations, and winding roads etched into the cliffside. Ascend to the mountaintop aboard the world's longest cable car, a 30-minute journey from the city center. Brace yourself for an exhilarating experience on the Tianmen Mountain Glass Walkway, one of the world's highest observation platforms, extending boldly from a sheer 1,430-meter cliff. This 1.6-meter-wide, 60-meter-long glass pathway offers an adrenaline-pumping adventure with unobstructed views of the mountains below, drawing comparisons to the famous Grand Canyon Skywalk in Arizona, USA.
Yellow Dragon Cavern: Explore the fascinating depths of Yellow Dragon Cavern, an expansive underground wonder spanning 7.5 kilometers across four levels. This extraordinary cave system showcases a mesmerizing array of stalactites and stalagmites, dramatically illuminated by an array of colorful lights.
DAY 18
Hangzhou | The West Lake
Lingyin Temple: Begin your day with a visit to Lingyin Temple, an ancient Buddhist sanctuary dating back 1,700 years. Founded in 328 AD during the Eastern Jin Dynasty by Indian monk Hui Li, this temple complex features pagodas, grottoes, and a rich history. Explore Feilai Feng (Flying Peak), where numerous Buddha images are intricately engraved. Legends say the peak flew from India to Hangzhou overnight, showcasing the power of Buddhism. Other highlights include the Hall of the Heavenly Kings, Grand Hall of the Great Sage, Hall of the Medicine Buddha, Sutra Library, and Hall of the Five Hundred Arhats.
West Lake (including the Island on the Lake): Next, discover the serene beauty of West Lake, covering 5.6 square kilometers (2.2 square miles). Stroll tree-lined paths, admire verdant islands, and witness the enchanting "Three Pools Mirroring the Moon" on Fairy Island, one of the Ten Best Views of West Lake. This idyllic setting also features pagodas and traditional Chinese arched bridges.
Six Harmonies Pagoda: In the afternoon, visit the Liuhe Pagoda, an ancient gem on the north bank of the Qiantang River. Built in 970 AD during the Northern Song Dynasty, it symbolizes harmony in all directions. Marvel at its remarkable brick-and-wood architecture and absorb the rich history it represents.
DAY 19
Hangzhou to Huangshan | Hongcun Village
Hongcun Village: Begin your day at Hongcun Village, a hidden gem located 10 kilometers northeast of Yixian County. With a history spanning over 800 years, this village nestled amidst the misty landscapes of the Yellow Mountains resembles a living masterpiece. Portions of the renowned film "Crouching Tiger, Hidden Dragon" were filmed here. Surrounded by a serene moat, graced with picturesque bridges, and featuring a tranquil half-moon shaped pond, Hongcun Village is a magnet for artists and students who often reside with local families to draw inspiration from its scenic beauty. Designed in the shape of a buffalo, it's a visual delight and earned a UNESCO World Heritage Site designation for its untouched traditional streets and houses. Explore various halls, residences, and an old school, all open to visitors, to immerse yourself in the historical charm of this village.
Tunxi Ancient Street: In the afternoon, wander into the heart of Tunxi to explore Tunxi Ancient Street. This historic area, located in the center of old Tunxi city, boasts well-preserved rows of shops that transport you to a bygone era. The buildings, noted for their elegant simplicity, offer a glimpse into the past as you enjoy a leisurely stroll. You can browse for unique finds or simply soak in the ambiance of this time-honored street.
DAY 20
Huangshan | Yellow Mountains
Yellow Mountains Scenic Area: Get ready for an unforgettable adventure in the Yellow Mountains, renowned as "the loveliest mountain in China." This pristine natural wonder, located in southern Anhui Province, offers stunning landscapes year-round, including towering granite peaks, unique rock formations, ancient trees, hot springs, and over 1,500 plant species. Your private tour begins with a convenient pick-up from your hotel, railway station, or airport. Please note that some attractions may be closed due to snowy weather from December to March, but your guide will ensure you have a memorable visit.
Yungu Cable Car (up) and West Sea Grand Canyon: Arriving at the South Gate of the Yellow Mountains, you'll board a shuttle bus for a 20-minute ride to the Yungu Cable Car. A quick 10-minute ascent brings you to the mountain's summit. Your experienced guide, well-versed in the mountains, will tailor the route to suit your preferences and fitness level.
DAY 21
Huangshan to Shanghai | North Sea
North Sea and Yungu Cable Car: Begin your day by capturing the mesmerizing sunrise at Refreshing Terrace, a spot highly recommended by our previous travelers. Here, you can witness the first rays of sunlight gracing the Yellow Mountains, creating a truly enchanting spectacle.
Exploration and Adventure: After a hearty breakfast at your hotel, set out on an exploration of Lion Peak. Along the way, you'll discover the Dawn Pavilion, observe the Stone Monkey Watching the Sea, and marvel at the unique pine formations in the North Sea area. If you're feeling adventurous, consider ascending to Beginning-to-Believe Peak for panoramic vistas, including the iconic Mushroom Pavilion. Finally, bid farewell to the Yellow Mountains with a picturesque Yungu Cable Car journey, leaving you with lasting memories of this breathtaking natural wonder.
DAY 22
Shanghai | Yuyuan Garden and the Bund
Yuyuan Garden: Step into the heart of old Shanghai as you visit Yuyuan Garden, a Ming Dynasty-era private garden built in 1559. Wander amidst its classic Chinese architecture, encompassing rockeries, pavilions, ponds, and meandering corridors. Surrounding the garden is a bustling marketplace offering local snacks, handicrafts, antiques, and souvenirs, along with renowned traditional eateries.
The Bund: Stroll along the iconic 1.5-kilometer-long promenade on the western bank of the Huangpu River. Admire the "architecture gallery" with 52 impeccably preserved European-style buildings. Once the epicenter of trade and commerce in old Shanghai, today the Bund is a dynamic hub featuring futuristic developments, stylish restaurants, upscale shops, and vibrant bars that offer a plethora of day and nighttime activities.
Shanghai Old Street: Immerse yourself in the nostalgia of old Shanghai by exploring its well-preserved historic residential homes and narrow alleyways. These lanes provide a glimpse into the daily lives of local residents, transporting you back to a bygone era. Additionally, numerous shops and stalls sell antiques, crafts, and souvenirs, making it an ideal spot for mementos.
Oriental Pearl TV Tower: Behold one of the world's tallest TV towers, the Oriental Pearl TV Tower, known for its distinctive spherical design. Situated across the river from the Bund, this iconic structure graces the skyline of the east bank. On the tower's first floor, you'll find the Shanghai History Museum, featuring four major exhibition units that delve into the history of Shanghai, from its ancient past to modern times. Please note that during the tourist high season (July-September), long queues of up to an hour may be expected.
DAY 23
Shanghai | Zhujiajiao Water Town
Zhujiajiao Water Town: Explore the enchanting Zhujiajiao Water Town, shaped like a delicate fan, steeped in centuries of history. Wander alongside serene lakes, where you'll encounter architectural marvels from the Ming and Qing Dynasties. Admire the 36 ancient stone bridges that have retained their timeless charm. This tour encompasses eight captivating attractions, including the historical Post Office, Yanyitang Art Gallery, Chenghuang Temple, Shanghai Handicraft Exhibition Hall, and more.
Former French Concession Precinct: Embark on a captivating walking tour through the former French Concession, an area encompassing iconic streets like Huaihai Road, Fuxing Road, and Taikang Road. Here, you'll encounter historical landmarks such as Sun Yat-sen and Zhou Enlai's former residences, Fuxing Park, Moller Villa, and the Notre Dame Cathedral. Delight in the timeless allure of over century-old French colonial-style buildings. On sunny days, the shadows of the Chenar trees create a romantic ambiance, while at night, cafes, bars, and restaurants beckon with the aroma of coffee.
Xintiandi: Nestled amid towering skyscrapers in the city center, Xintiandi is a bustling urban tourist hotspot infused with Shanghai's rich history and culture. The Shikumen buildings of Shanghai Xintiandi have been transformed into a dynamic hub, boasting world-class dining, shopping, and entertainment options. Immerse yourself in this lively district, teeming with international-standard restaurants, boutiques, cafes, and bars.
Zhujiajiao Boat Ride: Don't miss the chance to embark on a scenic river cruise through the heart of the ancient town. Glide along tranquil waters for a delightful 10-15 minute journey, allowing you to soak in the town's picturesque views from a unique perspective.
Tianzi Fang: Located on Taikang Road within the former French Concession, Tianzi Fang was once a labyrinthine residential area. Today, it has transformed into a trendy district, blending well-preserved Shikumen architecture with art galleries, bistros, coffee shops, craft stores, and creative art studios. Explore this vibrant enclave that marries tradition with contemporary artistic expression.
DAY 24
Shanghai Departure
Tour Price
FromUS6,000 p/p
Based on a private tour for 2 people. Price varies depending on program, travel date, number of people and chosen hotel
Price includes:
Private air-conditioned business car with big windows and ample space
Activities, hotels, and meals listed in the itinerary
24/7 helpline for while you are traveling
Tour code: cht-cx-76
Your 1:1 travel consultant will reply within 1 working day.