China New Year Celebration Tour
6-Day Beijing City Essence Tour with Traditional New Year Activities
Celebrate Chinese New Year's Eve just as locals in Beijing do! You can experience the festival atmosphere; join in decorating a house with the host family by experiencing Chinese calligraphy and purchasing new year special items; learn how to make dumplings and enjoy the New Year banquet. Fireworks celebrate the coming of the New Year after the dinner and you will be part of the whole event.
This tour is flexible for customizing to suit your pace and interest.
Highlights
Enjoy a tradtional Chinese New Year's Eve with the local
Attend unique Chinese Spring Festival Celebrations
Visit Beijing city essences including the Great Wall
Suggested Itinerary
Day 1
Arrival in Beijing; Flight not Included
After your flight lands in Beijing, your tour guide will be ready waiting at the arrival hall with a name plate and warm smile. Transfer to the your hotel for check-in and rest.
Day 2
Visit the Great Wall
You will visit the Mutianyu section of the Great Wall. This less-crowded section is a about 2.5 hours' drive from downtown Beijing. A cable car takes you to a good section (avoiding a very steep climb), where you can walk along the wall, through the watch towers and enjoy superb views as it snakes across the hills and mountains. We arrange a well deserved lunch near the Great Wall.

Mutianyu Great Wall
Day 3
Beijing City Classic Sights and Spring Festival Shopping
In the morning, stroll around Tian'anmen Square – the world's largest city square, before entering the Forbidden City. Home to 24 emperors over the past hundreds of years, this "city within a city" is a UNESCO World Heritage Site, and the best preserved ancient imperial architecture complex in the world. The magnificent palaces, intricate halls, courtyards and priceless exhibited treasures will impress you.
After lunch at a popular local restaurant featuring Sichuan cuisine and traditional decoration, you will go into a maze of historic alleyways – Hutongs, tour the area on a rickshaw, and see how old Beijingers live their daily life.
Some Spring Festival atmosphere will be added into today's itinerary – Spring Festival Shopping. Your guide will accompany you to the local market to purchase some special items for this big event (at your own expenses). Like all Chinese people, you can buy couplets, lucky character posters, red lanterns and hanging decorations to enhance festive gaiety. It would be a nice gesture if you could buy some small gifts for your host family at New Year's Eve banquet.

Shopping for the Spring Festival
Day 4
Experience Chinese New Year's Eve
Enjoy some free time in the morning. In the afternoon, you will be warmly welcomed into your host family, and spend the afternoon and New Year's Eve with them.
Join them in busy preparing for the coming of the New Year in various activities. You can learn how to write Chinese lucky expressions by Chinese calligraphy, join the preparation for the New Year's Eve dinner – making dumplings.
After the New Year's Eve banquet, sit together with host family and have a breezy chat, while you watch on TV the Spring Festival Gala. Setting off fireworks will be a fun and exciting experience. With the coming of the New Year, Chinese people will send out red enveloped with some small money inside to children and older people as a way of extending their best wishes. We will prepare some red envelopes for you in advance for you to send out to your host family members.
After today's unique experiences, you will be accompanied back to your hotel by guide and driver at around 21:00.

Chinese New Year's Eve
Day 5
Attend Chinese New Year Celebrations
This day nearly all Chinese people will go out to greet and send best wishes to each other, and attend various New Year celebrations.
In the morning, there will be a grand imperial praying ceremony held at Temple of Heaven, recreating scenes that happened hundreds of years ago. One of the city's busiest temple fairs, Ditan Park is the site of the altar where sacrifices were formerly offered to the earth god, and now it has become the gathering place where people celebrate the beginning of a new year and various kinds of activities are held here. Though it's super crowded every new year in this place, Chinese always enjoy it.

Chinese New Year Celebrations
Day 6
Depart Beijing; Flight not Included
Your guide and driver will pick you up from your hotel and transfer to the airport for your departure flight. The guide will assist you with checking in, and accompany you till the security check point and wave goodbye.
Trip Notes
1. Traffic
Traffic is busy on the road. The festival is the busiest travel season in China. Buses, trains are fully packed, and even flight tickets are hard to get.
2. Crowd
It seems the whole nation is on the move during the festival. Tourist attractions, public places, shopping malls and restaurants are much crowded than usual, and temple fairs on the first days of the New Year are packed with people.
3. Business hours
Most shops and restaurants close by the afternoon on New Year's Eve (January 27,2017). On the first day of New Year (January 27), only big shopping malls are open. No bank or government office is open until February 2, and business is limited and opening hours much shorter.
4. Weather and Clothing
It will be cold and dry during the festival in BeijingPrepare down jackets, thick jeans and long johns, sweaters, hats and gloves. You might also need a mask to protect your nose.
5. Visiting the Host Family
It would be a nice gesture to bring some small gifts for your host family at New Year's Eve banquet, and choose either yellow or red for gift wrapping, if any. Present and receive things with both hands. Chinese people usually do not unwrap the gifts until after guests leave. When you receive a gift from Chinese people, do not open them unless they insist, or you may simply say, "Can I open it?"
6. Table Manners
It is polite to sample all the dishes, and at the end of the meal you should leave a little on the plate to demonstrate the generosity of the host. Under no circumstances should chopsticks be placed upright in your bowl. This symbolizes death. Nor should you tap your bowl with chopsticks.
Our Service Includes:
One-to-one consultancy with our travel expert
Versatile and knowledgeable local guides
Your own chauffeur and comfortable vehicle
Hand-picked hotels to suit your preferences
Hotel buffet breakfasts and local restaurant lunches
The booking of internal transportation per your preferences
A 24/7 helpline while you are traveling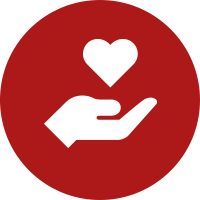 Your Wellbeing is Our Priority.
1-to-1 travel expert
Vaccinated guides
Private Rides
Your Trip is Perfectly Planned.
No crowds
Exclusive Exciting Experiences
Your Booking is Risk-Free.
No cancellation fee
Free changes