Mutianyu is the best fully-restored section of the Great Wall with convenient access from Beijing. Simatai is the most spectacular wild section of the Wall. An overnight stay in a resort hotel at Gubei Water Town will provide you with the opportunity to have a relaxing night tour of this Great Wall section.
This trip is specially designed for people who want to see the best highlights of the Great Wall and have a different experience, but without spending too much time.
Highlights
Enjoy picturesque scenery and restored architecture at the Mutianyu section of the Great Wall
Enjoy stunning night views of the tastefully-lit Simatai section of the Wall
Have a unique experience of the Wall, seeing its day and night views at different sections
Suggested Itinerary
Day 1
Mutianyu by Day and Simatai by Night
Lunch
According to your pre-arranged schedule, your private guide will be waiting for you at the airport, train station, or in your hotel lobby. A comfortable vehicle with an experienced driver will be ready to take you to explore the Great Wall.
It takes about 2 hours from Beijing to the Great Wall at Mutianyu. Mutianyu is recommended for family tours and for customers who are tight on time, due to the ease of the walk, and the proximity to Beijing.
In order to save time, we arrange a round-trip cable car for ascending and descending the Wall. At the Wall, you will have some free time to walk around and take pictures. If you are keen on hiking, "the golden route" between the 14th and 23rd watch towers is highly recommended. It normally takes about 2 hours (2-3 km) to complete the walk.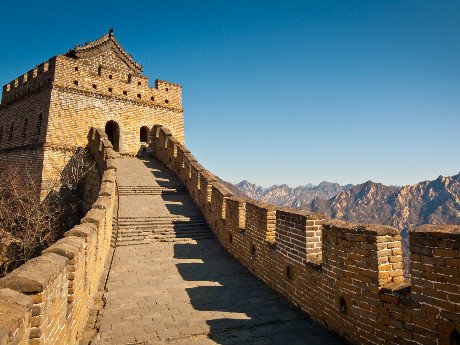 The complete watchtower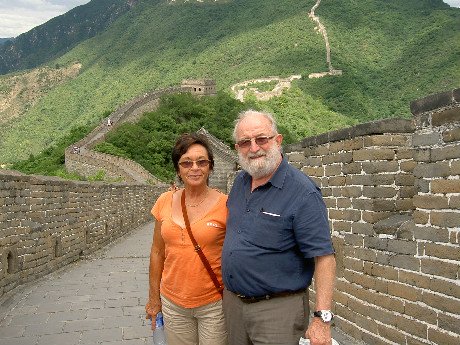 The well preserved wall
You will be free to explore the Wall easily on your own, after your guide has offered some introductory explanations. The cable car ascends to and descends from tower 14. After exploring, go on down and take a bus to transfer back to our vehicle.
Have a rest and enjoy a delicious lunch at our selected local restaurant.
After lunch, make a 2-hour transfer to Gubei Water Town. Check in to your hotel and have some time for a rest.
Your guide will accompany you on the cable car up to the Great Wall at Simatai to see the sunset, before waiting until dark to enjoy the stunning night views.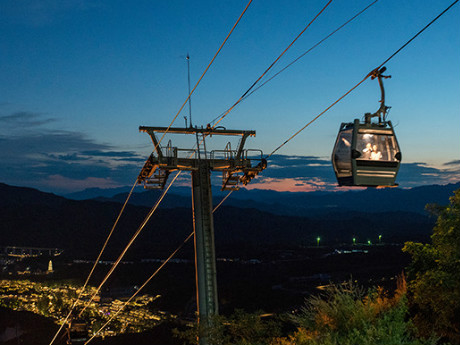 Take the cable car up to the Wall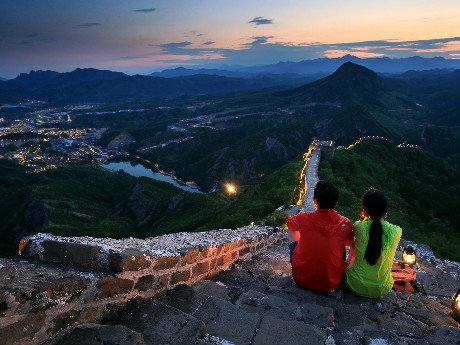 The night views at Simatai
Day 2
Free Morning in Gubei Water Town and Check Out
breakfast & lunch
Today you can enjoy a lie in. After breakfast, take a hot spring bath or walk around the water town. Situated north of Miyun County in Beijing, Gubei Water Town surrounds a beautiful Lake Reservoir and leans against the Great Wall at Simatai.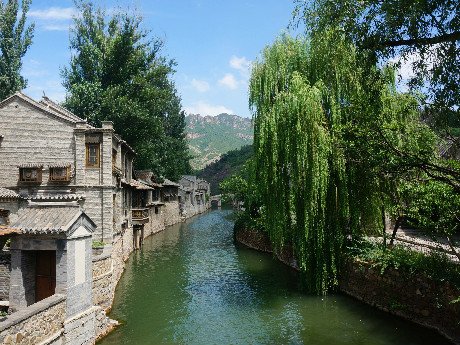 The scenery of Gubei Water Town in summer time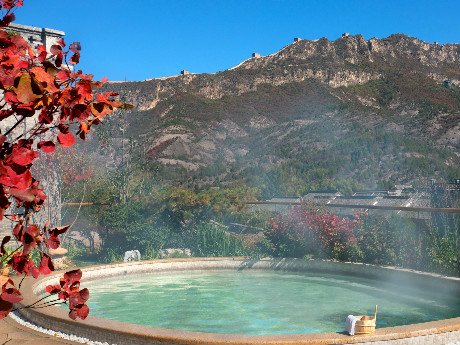 Take a hot spring bath in winter time
It boasts a combination of mountains, water and ancient villages. Most buildings have been reconstructed in the traditional courtyard style. Built around five ancient villages and a water resource, this water town has developed into a sightseeing and holiday destination.
Check out of your hotel at noon, before a hot-pot lunch in the town.
After lunch, we will transfer you back to your hotel in Beijing. If you need to catch a flight or a train after the tour, we'll be more than happy to help you arrange this.
Our service includes:
Our 1-to-1 expert China consultancy with unlimited itinerary changes
Booking of China internal flights, trains, and cruises, per your preferences
Your own China-Highlights-trained, versatile and knowledgeable tour guide
Your own chauffeured and comfortable vehicle, chosen for ample space
Hand-picking of hotels for your requirements
Hotel breakfasts arranged, and local restaurant lunches ordered, to suit you
Entry to all attractions on your itinerary, with queues avoided wherever possible
Our 24-7 helpline for while you are travelling
Hotel Recommendations
The itinerary price includes a 5-star resort hotel for your reference, however there are alternative options.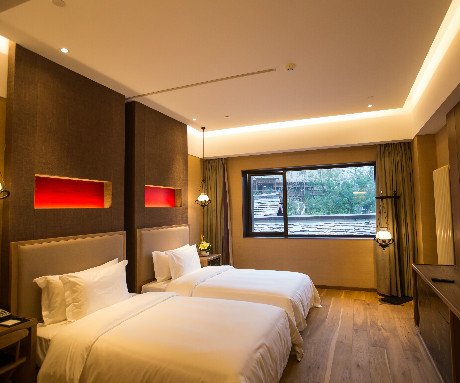 Beijing Water Town Hot Spring Resort

Located in Gubei Water Town
Comfortbale room with full breakfast, convenient for a night experience at Simatai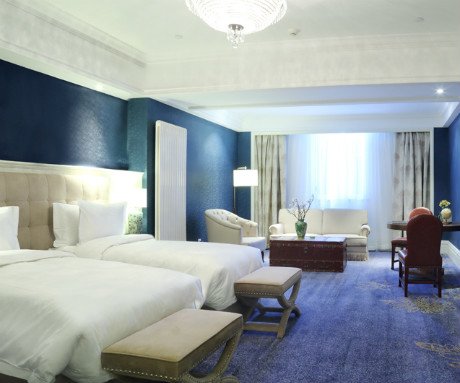 William Edgar Hotel

In a beautiful riverside location in Gubei Water Town
Big beautiful room with first-class accessories, convenient for a night experience at Simatai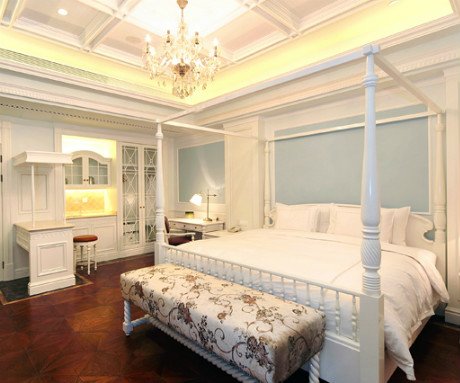 Wangjing Tower Hotel

Located at the base of the Simitai section of the Great Wall
Big beautiful room with great views of the Great Wall. The hotel's restaurant is the best in the water town.