Sense the Glory and the History of the Great Wall
2 Days Mutianyu and Simatai Great Wall Night Tour
This trip is specially designed for people who want to see both a restored section and a wild section. Mutianyu is the best fully-restored section of the Great Wall with convenient access from Beijing. Simatai is the most spectacular wild section of the wall. Enjoy the highlights of the Great Wall as well as cultural experiences.
An overnight stay in a resort hotel at Gubei Water Town will provide you with the opportunity to have a relaxing night tour of the Simatai Great Wall section.
Tour Highlights
Enjoy seeing the picturesque scenery and restored architecture at the Mutianyu section of the Great Wall.
Enjoy the stunning night views of the tastefully lit Simatai section of the Great Wall.
Everything was wonderful, we saw everything we wanted to and all our questions were expertly answered. We particularly enjoyed the Gubei water town (definitely worth an overnight stay!) and the opportunity to see the wall both in the day and lit up at night! - Gailly B, from SwitzerlandRead more
- Gailly B, from Switzerland
Suggested Itinerary
Day 1
Mutianyu by Day and Simatai by Night
Lunch
According to your prearranged schedule, your private guide will be waiting for you in your hotel lobby. A comfortable vehicle with an experienced driver will be ready for your 2-day Great Wall at Mutianyu and Simatai tour.
It takes about 2 hours to get from Beijing to the Great Wall at Mutianyu. Mutianyu is recommended for family tours and for customers who are tight on time, due to the ease of the walk and its proximity to Beijing.
In order to save your time, we have arranged a round-trip cable car ride for ascending and descending the wall. On the wall, you will have some free time to walk around and take pictures.
If you are keen on hiking, "the golden route" between the 14th and 23rd watchtowers is highly recommended. It normally takes about 2 hours (2–3 kilometers) to complete the walk.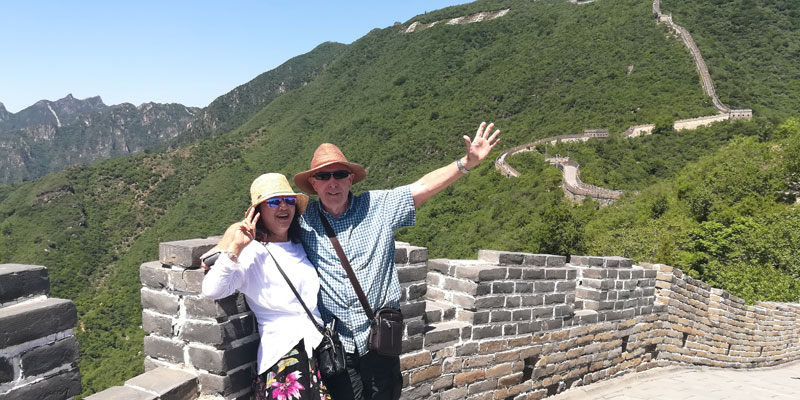 Walking on the Great Wall at Mutianyu
You will be free to explore the wall easily on your own, after your guide has offered some introductory explanations. The cable car ascends to and descends from tower 14. After exploring, go back down and take a bus to transfer back to your vehicle.
Have a rest and enjoy a delicious lunch at our selected local restaurant.
After lunch, make a 2-hour transfer to Gubei Water Town. Check-in to your hotel and have some rest.
Your guide will accompany you on the cable car up to the Simatai Great Wall to see the sunset. As dark ensues, the wall lights up and you can enjoy the dreamy night views.
Hotel options:
Yinghua Inn (traditional style)
Beijing Water Town Hot Spring Resort (convenient for a nighttime experience at Simatai)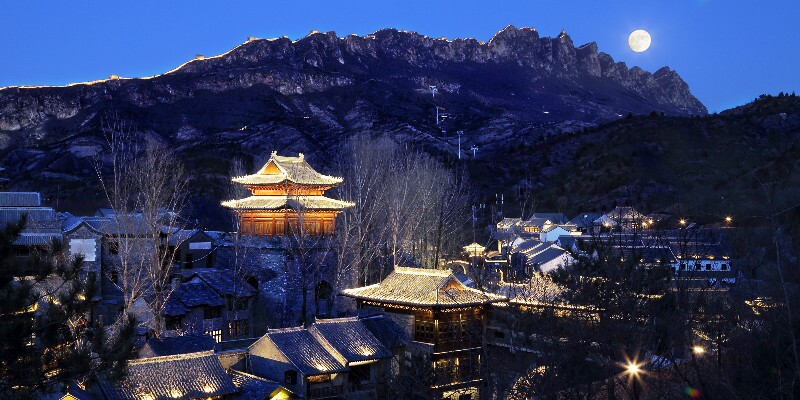 The Gubei Water Town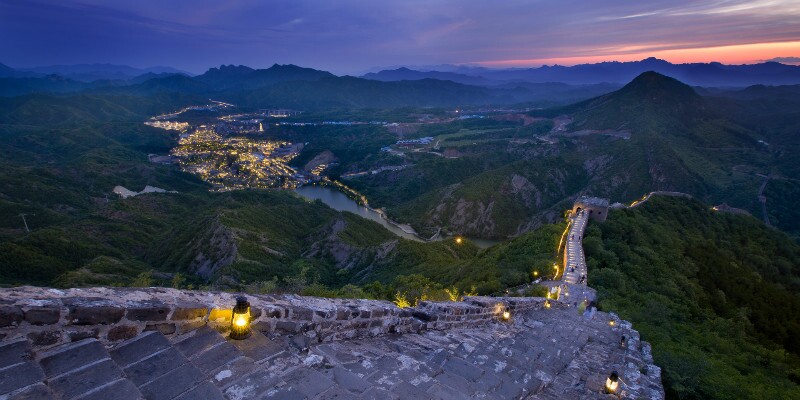 The night view of the Great Wall
Day 2
Chinese Cultural Experience and Photographs in Gubei Water Town
breakfast and lunch
Situated north of Beijing in Miyun County, beautiful Gubei Water Town surrounds a landscaped lake. It's nestled just south of a reservoir and the Simatai hills topped with the Great Wall.
Enjoy the traditional Beijing courtyard architecture of Gubei Water Town. If you are an early bird, it is nice to walk around the water town when there are fewer people in the morning.
Your guide will be happy to show you the best places in Gubei Water Town, which highlight its authentic Chinese style. You can take the classiest pictures there. These places include the Yongshun tie-dyeing workshop, the Zhenyuan Biao Ju (A ancient escort agency), the Yingjian Bridge, etc.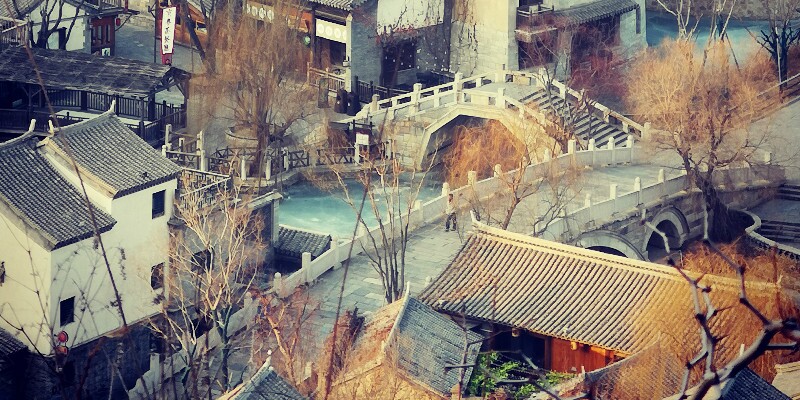 The view of the Gubei Water Town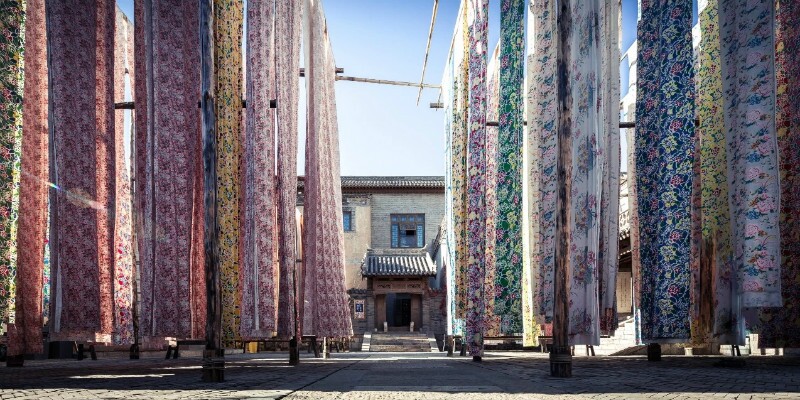 The tie-dyeing workshop
Afterward, we'd be happy to arrange one of three cultural experiences in Gubei Water Town (lasting for about 45 minutes): tie-dyeing, kite making, or Buddhist text tracing. Try a Chinese cultural experience to make your own unique souvenir.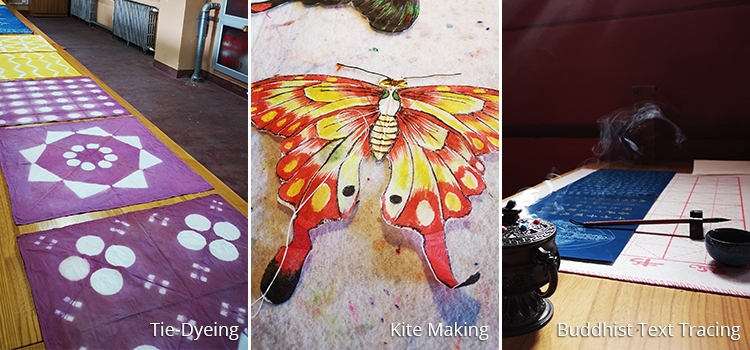 The culture experiences in Guibei water town
The tour will end after lunch. Your guide will handle your luggage and transfer, and will accompany you back to Beijing city.
If you will leave Beijing during the same day, it is better to choose a flight that departs after 5 pm as it will take about 2 hours to get to Beijing Capital International Airport.
We are happy to arrange an airport or train station transfer for your departure after the tour.
Trip Notes
1. About the Collection and Drop-Off Points
Your hotel collection and drop-off in downtown Beijing are included. If you would like to be picked up or dropped off at the airport or train station, please let your travel advisor know.
2. Customizing Your Tour - According to Your Needs
This itinerary is not fixed. We are happy to customize it according to your needs. If you would like to visit the Great Wall at Simatai during the daytime on the second day, please let your travel advisor know.
Price Includes
The price is US$479p/p based on 2 persons, including:
1-1 consultancy from an experienced travel expert
Private air-conditioned business car with big windows and ample space
English speaking local guide
Activities, hotels, and meals listed in the itinerary
24/7 helpline for while you are traveling