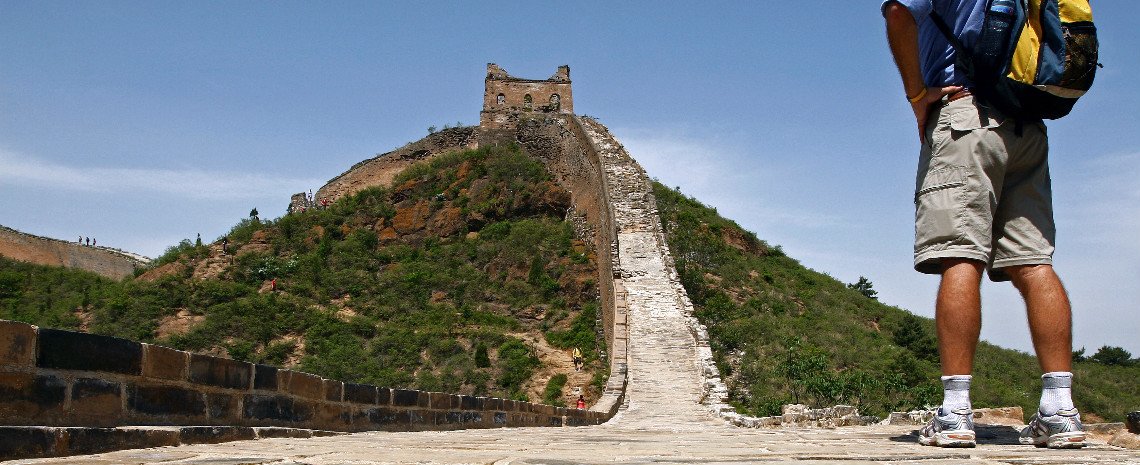 Wild Great Wall
Discovery Great Wall Hiking from Jiankou to Gubeikou
The wild wall at Jiankou and Gubeikou displays the ruined and original condition of the wall, which varies from tower to tower. Mutianyu section is a reflection of restoration work in early 1980s. Appreciate the bleak but picturesque scenery of the wild wall, and the authentically restored glory of the Mutianyu section.
Highlights
Untouched sections of the Great Wall at Jiankou & Gubeikou
Restored section of the Great Wall at Mutianyu
Stunning photo opportunity of the Great Wall
Accommodation in Beijing: Novotel Peace Hotel Beijing (with central location, 4-star)
Your private guide will greet you in arrivals and you'll be taken by private, professionally-chauffeured car directly to your hotel. The rest of the day is free for your acclimatization, and discovering Beijing. Feel free to ask you guide for ideas. You may be interested in one of our Beijing day tours to supplement this tour.
Day 2
The Most Photographed Section — from Jiankou to Mutianyu (5 hours, 10 km)
Day 3
The Rural Gubeikou Section at Coiling Dragon Hill (3 hours,6 km )
Day 4
The Rugged Gubeikou Section at Crouching Tiger Hill (3 hours, 4 km)
Trip Notes
Accommodation
In Beijing, we recommend the best value 4-star hotel: Novotel Peace Hotel Beijing, which has very good location. It has easy access to many local restaurants and shopping areas.
We could, however, arrange a different hotel, if you have other hotel preferences.
In Gubeikou Village, as there is a limited choice, we use the local farmer's guest house, which has air-conditioning, western toliet and Wifi.
If you have other hotel choices or wish to book hotels by yourself, feel free to tell us your idea.