All-Inclusive Beijing Excursion from Tianjin Cruise Port
3 Days Beijing Tour with Private Transfer to Tianjin International Cruise Home Port
This tour will allow you to visit the essential attractions in Beijing urban area, hike on the Great Wall at Badaling, and go skiing in Badaling Ski Resort. Traveling in Beijing in winter, you might come across the snowy scenes, and the iconic sights like the Forbidden City are something to behold.
Suggested Itinerary
After you retrieve your luggage and walk through the customs, you will easily spot your private guide waiting for your arrival. A professionally-chauffeured car will directly take you to your hotel. You guide will help you check in. We aim to make travel easy, helping you relax more and see more.
Day 2
The Temple of Heaven and the Great Wall Tour
Your Beijing discovery begins with the most popular attractions, the Temple of Heaven is your first destination. It was initially built for the emperors in the Ming and Qing dynasties to worship the most high God in heaven for a good harvest. The outer area is a large park for morning exercise and entertainment, hence a good place for you to absorb local life and the rich culture that fills the garden area.
The Great Wall at Mutianyu is about a 2-hour drive from the Temple of Heaven. After visiting to the Temple of Heaven, you will be driven to the Great Wall at Mutianyu. This section is the best section ranked top by our customers and on Trip Advisor. Lunch is at a Chinese restaurant near the Great Wall, serving traditional home dishes.
The Great Wall at Mutianyu is a restored Great Wall section, with fewer crowds and offers a cable car service. A beautiful section, the Great Wall at Mutianyu includes gently part and some very steep parts (with a slope at nearly 70 degrees). It's up to you which towers you wall, take it easy or give yourself a challenge. On your way back to central Beijing, you stop off and visit a famous cloisonné factory to see how these beautiful objects are produced.
Day 3
The Forbidden City Tour and Cruise Port Transfer
Your morning discovery will cover the Tian'anmen Square and the Forbidden City. Stroll around the world's largest city square (it has a capacity of 1,000,000 people) where Chairman Mao Zedong announced the foundation of the new People's Republic of China in 1949.
Walking across the Jinshui Bridge ('Golden Water Bridge') in the north, you will enter the world's largest and best-preserved imperial palaces - the Forbidden City. Built in 1420 and housed 24 emperors in the Ming and the Qing dynasties, the profound history of this palace leaves a lot of mysterious anecdotes. Feel free to ask your private guide about the symbolism, it is everywhere.
After your lunch at a charming Western restaurant in a restored quadrangle courtyard in a hutong, you will be transferred to Tianjin International Cruise Home Port, escorted by your private guide.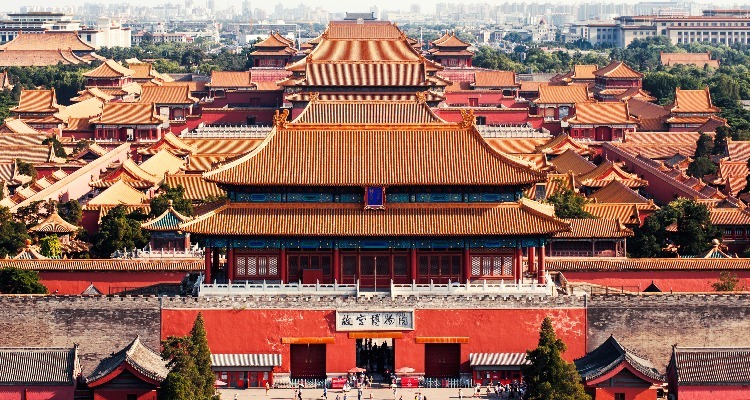 Our Service Includes:
One-to-one consultancy with our travel expert
Versatile and knowledgeable local guides
Your own chauffeur and comfortable vehicle
Hand-picked hotels to suit your preferences
Hotel buffet breakfasts and local restaurant lunches
The booking of internal transportation per your preferences