Explore the Origins of Chinese Civilization
4-Day Datong and Pingyao Tour from Beijing
Located between Beijing and Xi'an, Datong and Pingyao are important stops if you would like to discover one of the cradles of Chinese civilization. Be amazed by the Hanging Temple. Discover the Yungang Grottoes. Immerse in the Chinese culture in Pingyao Ancient Town. This 4-day Datong and Pingyao tour will take you back to the origin of the Central Plain culture.
Tour 'Wow' Points
Step into the Hanging Temple
Marvel at wonders of architecture and religion. Enjoy a thrilling but safe experience.


Penetrate the Mysteries of Buddhism — Why are the Buddhas Smiling?
Visit one of the biggest Buddhist grottoes in China, the Yungang Grottoes. Admire the incredible engraving art of ancient China.


Rediscover Scenes from the Movie "Raise the Red Lantern"
Ramble in Pingyao Ancient City. Witness well-preserved history with your own eyes, and capture the photogenic moments as daylight fades and the lanterns light up.


Taste the Best Chinese Noodles
Be amazed at how good Shanxi people are at cooking wheaten foods. Learn to make the most famous Chinese noodles. (Shanxi is Pingyao and Datong's province.)


Why Choose Us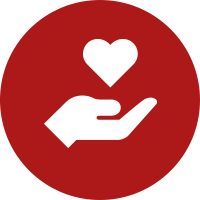 Your Wellbeing is Our Priority.
1-to-1 travel expert
Vaccinated guides
Private Rides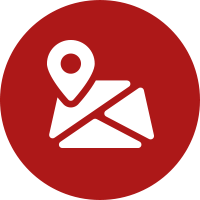 Your Trip is Perfectly Planned.
Less crowded
Exclusive Exciting Experiences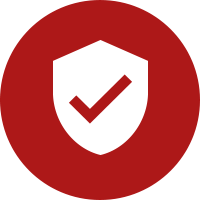 Your Booking is Risk-Free.
No cancellation fee (up to 22 days before departure)
Free changes
Finish Your Booking in as Quick as 1 Day
1. Tell us your dream travel idea
2. Work out your unique plan with 1 to 1 expert advice
China Highlights, Asia Highlights, and Global Highlights collaborate to provide families and couples with personalized and stress-free experiences in diverse destinations.


Magical Adventure

Wow this tour was honestly the best tourI have ever taken! Our guide Simon Yao was simply superb! His English was excellent and he was very easy to talk to. He was personable and friendly but not overpowering or overbearing. Very knowledgeable about history. Thankfully the weather was good so we were not super hot !Finally at the wall we were amazed by it's beauty and grandeur. It really is something and pictures don't do it justice.

more

Nov 2023, Annika M

Excellent two day visit to Great Wall

Our guide 'Mark' was incredible. So friendly, knowledgable and funny. The itinerary was perfect, we got to see two different parts of the Great Wall (one of which at night which was magical) and our hotel stay in Gubei was wonderful. Highly recommend to anybody visiting Beijing

more

Nov 2023, James_Wolstenholme

Great day out with Mark, thanks China Highlights!

We did a 1 day private tour with China Highlights to see Tiananmen Square, Forbidden City, and the Mutianyu section of the Great Wall. Communication was great throughout - from trip planning/booking with Roger and from our guide Mark who contacted us the day before to confirm meet up time/location. Avoided a lot of the queues and definitely learned quite a bit of history from our guide Mark…thanks again! No language barriers/issues…highly recommended.

more

Nov 2023, ykeezy

China Three (3) Cities Tours

To the tour guides, Ethan, Jason and Tony, you guys have made my visit an awesome and memorable experience. All the tour guides spoke english and communicated very effectively. They are knowledgeable about all the sites visited including, Great Wall of China, The Forbidden City, Panda Breeding and Research Center, Leshan Giant Buddha, Hallelujah Mountains, Zhangjiajie Grand Canyon and Glass Bridge, and Tianmen Mountain. The tour guides ensured I got the most out of my time I stayed in the various cities Beijing, Chengdu and Zhangjiajie.

more

Nov 2023, Kadar

13 days in China

We booked a 13 day's tour of China with China Highlights. Our travel advisor, Ms Leah Zhou organised an itinerary that suited what we wanted. She was really helpful and patient will all our needs. Leah helped us organised our 30th Wedding Anniversary Dinner and my 60th Birthday celebration?? in Beijing. For this to be possible, she had to liaise with our guide in Beijing. The flowers and cake were a real surprise. My husband and I, were really touched at the good service provided by China Highlights and Ms Leah Zhou. Thank you China Highlights and Ms Leah Zhou for your constant care of your customers. I will certainly recommend China Highlights to my friends.

more

Nov 2023, Eda Adams

Perfect Beijing experience

Covering all major sights our exploration of Beijing and surroundings was flawless guided by Lily, along with her knowledgeable and balanced information on Chinas culture and history. In particular, Lily was able to adjust the tour according to personal preferences, e.g. focus on photography, as well as suggesting additional activities like an impressive authentic artistic show. I highly recommend China Highlights as China tour operator and Lily Liu as excellent guide regarding the Beijing area.

more

Nov 2023, Perfect Beijing experience

Anne and Bob's tour of Beijing

We did the China Highlights tour of Beijing with our excellent guide Mark and his driver. We thoroughly enjoyed seeing the Beijing highlights including the Lama Temple, the Tiananmen Square, the Forbidden City and the Lama Temple. The Summer Palace with the boat ride and the Garden of Virtue and Harmony were memorable also and the Mutianyu Great Wall was a highlight. We were impressed with Mark as a guide. He knew his history and he was kind and thoughtful. He took us to some excellent restaurants and we were introduced to some beautiful food. We enjoyed his company and will always remember him.

more

Nov 2023, BendigoBob

Amazing Beijing Tour with Risa!

Risa gave us a wonderful tour of the city! She thoroughly explained the cultuaral importance of each exhibit while also educating us on the Chinese culture. Appreciated having this wonderful Beijing trip with Risa:)

more

Nov 2023, Angelica M.

Amazing Beijing Tour With Risa!

We were very kindly received in Beijing by our tour guide Risa. She gave us a very thorough tour of the city and showed us wonderful places, while also explaining the important history/culture of China! Very beautiful city filled with many things to do and full of culture! This was very well planned and made it very easy for us to visit the city and foreigners:) Thank you Risa!

more

Nov 2023, Angelica M

Do Beijing like a local

They organised my trip very quickly and efficiently. On the day, Anna was very friendly to me, my mum and my baby. Very accommodating to our needs. The car was immaculately clean and very comfortable. We visited everything we initially wanted and more. Also, Anna took us to the best meal we had in China. It makes a difference to have a local choosing the dishes!

more

Nov 2023, Natali A

China Highlights - Great Wall Mutianyu

I arranged a private tour with China Highlights to see the Great Wall, as I had a few hours to spare near Beijing. I was promptly collected, taken to the wall via comfortable car and escorted all the way by my allocated tour guide Jack. The day was highly memorable and thoroughly enjoyable, we walked 20 watchtowers across the Wall and then took the luge back down. The knowledge and history of the Great Wall was shared and Jack's English was great. Fantastic day, thanks for your great hospitality, Jack!

more

Nov 2023, Daniel White

Amazing experience in Beijing

Spent 3 days in Beijing under China Highlights! Our tour guide Jennifer spoke excellent English and was very knowledgeable in Chinese history. Not only was she friendly, she was always on hand to help me with my heavy luggage. She also recommended us very good chinese restaurants for lunch and dinner. She went beyond her call of duties to make sure we had a enjoyable time in Beijing. China highlights also surprised me with a birthday cake on my birthday. Kimi Huang who was my consultant was ever ready to answer all my queries promptly. Thank you for making our trip a memorable one.

more

Nov 2023, Delltravellor

Memorable Beijing & Gubei with China Highlights

Jack as the tour guide is a good story teller. He is inquisitive. He knows when to leave us alone exploring the sights and pick out interest again with the historical facts and stories.Then, we explored Jinshanling that provides a balanced view between reconstructed and ruined walls. Finally, we explored the Forbidden City and The Summer Palace. In between, we enjoyed authentic Chinese cuisines which were delicious.

more

Nov 2023, Dian W

Beijing 2 day tour

Spent 2 days in Beijing with Ethan as my guide and had a fantastic experience. Ethan is very knowledgeable, easy company and takes excellent photographs. The organisation was excellent as well including the driver for the tour as well the airport pick up.

more

Nov 2023, Tam

My very first trip to Beijing

My guide Jack was excellent- very knowledgeable, organised, kind, helpful, and great English speaker. So I learned a lot about the fascinating history of China while enjoying breathtaking sceneries and monuments.

more

Nov 2023, Amanda Barbosa

Thank you Mark and China Highlights for an amazing trip!!

Mark was the first sight that we had after getting off the plane and what a beautiful site he was! We felt very safe having him as our first tour guide! We sure appreciate having him guide us through Beijing wouldn't replace him with anyone!! Thanks Mark for all of your hard work and preparation!

more

Nov 2023, adyn h

10 stars for Mark and China Highlights for making our trip unforgettable!!!

Mark was an amazing tour guide he was honest, hard working, punctual, thoughtful, anticipated all of our needs, and took care of everything. It was a worry free experience and we couldn't have done it without him. Thanks to Mark and China Highlights we had an unforgettable trip! Highly recommend!

more

Nov 2023, Jamie H

Excellent Two Weeks Across China

We used Asia Highlights (China Highlights in China) to help plan two weeks across China: Beijing, Xian, Guilin, a Yangtze cruise and Shanghai. Albee helped put it all together and was a huge help. She was very responsive and all the guides in each city were excellent! The hotels were perfect. We would definitely use the company once again for other trips to Asia.

more

Oct 2023, Charles

Great Experience with China Highlights

Over at Beijing, Angela met us at the train station and ensured we were well settled in our hotel. We spent 2 days with her as our Guide. Angela is well informed and also adapted the itinerary to cover areas we wanted to take advantage off, e.g. apple picking at the orchard! The driver we had on both legs were good and friendly.

more

Oct 2023, Edwin

China Round Trip in October 2023 Family FT & G Braun from Germany

Here in Beijing we got Jack as a tour guide who is very knowledgeable and supportive as well as flexible when there is a change in the program needed. Communication with him is easy as he is fluent in English. It is difficult to say which attraction is the greatest as all are outstanding being it the Forbidden City, the Great Wall or the Summer Palace as well as the Temple of Heaven. The driver, Mr. Hu needs also to be mentioned very positively as he politely took special care of us and his driving style was safe and patient with all the heavy traffic situations.

more

Oct 2023, Franz-Theo Braun
Tour Map
Itinerary Quick Look
Here is a suggested itinerary. We are happy to customize a tour according to your interests.
Day 1
Train to Datong and Yungang Grottoes
Meet your guide at the exit of Datong Nan train station. A comfortable private car (non-smoking) and experienced driver will be ready for your trip.
Have a lunch at a local restaurant. Then visit one of the biggest Buddhist grottoes in China - the Yungang Grottoes. We will arrange a battery cart at the attraction, so you can avoid the long walk between the grottoes and have more time to see the statues.
Day 2
The Hanging Monastery and Wooden Pagoda, Datong to Pingyao
Start today's tour with the Hanging Temple. True to its name, the Hanging Temple is hanging on a cliff. Ancient people built this temple to store food and water for people who passed by, and accepted three major Chinese religions so that travelers following those religions could stay there.
Climb up to the temple with you and give the explanation including why people built this temple so high.
Head to Yingxian Wooden Pagoda.after lunch. As a UNESCO site, Yingxian Wooden Pagoda is the oldest and tallest surviving wooden structure in China.
After the tour, drive back to the Datong train station to catch the bullet train to Pingyao.
Day 3
Pingyao, Ancient Town
Wake up in your traditional Chinese-style room. It's better to start your day at Pingyao Ancient City Wall. If you are a photographer, capturing a sunrise at Pingyao Ancient City Wall is a great chance to grasp the charm of the ancient area.
The core history of Pingyao Ancient City is the history of the Chinese banking system. The Rishengchang Former Bank was the first draft bank in China.
There, you will learn how the banking system was created and how it developed until the first bank was defunct.
Lunch will be arranged in a local restaurant where you will have a chance to learn making the traditional noodles.
After lunch, you will visit the The Armed Escort Company Museum. It was built to protect the tangible currency. The Museum shows how this special business was formed and how it was run, and also introduces the top 10 escort companies and top 10 guards - they were all kung fu masters.
Walk along Mingqing Street, which is the most prosperous area in the ancient city. The lanterns are all on at night and it is very lively there in the evening.
Day 4
The Shuanglin Temple and Pingyao to Beijing
After breakfast in your hotel, your guide will be waiting for you in the lobby at the appointed time. You will explore the rich culture outside the ancient city wall. After driving for 10 minutes, you will visit the Shuanglin Temple.
The Shuanglin Temple is considered to be the "unrestored glory" of Pingyao, and it has over 2,000 colored mud sculptures preserved under its humble-looking roofs. Every sculpture has its own face and expression, and each of them is a rare treasure.
Drive to Pingyao train station to catch a bullet train back to Beijing.
Hotel Selection
—the Icing on the Cake
Boutique hotels are recommended to enrich your travel experience.


FromUSD754 p/p
Based on a private tour for 2 people. Price varies depending on program, travel date, number of people and chosen hotel
Price Includes:
Your 1:1 travel consultant will reply within 1 working day.