"Musical" to "Lakeside" Great Wall Hikes
5-Day Huangyaguan to Huanghuacheng Great Wall Hiking Tour
Have you heard of the "Musical Great Wall" or the "Waterside Great Wall"? Do you know which sections of the Great Wall are most majestic and most unique? Find out firsthand by hiking the most unique, storied, stunning, steep, restored, and watery Great Wall sections near Beijing!
This tour is designed for those whose are keen hikers and people who want to discover the Great Wall in depth. We have selected the six most recommendable sections of the Great Wall near Beijing to explore in five wonderful hikes.
On this 5-day Great Wall hiking tour, you will see both wild and fully-restored Great Wall, conquer a majestic section, get lost in photo ops on a super-photogenic section, experience one night camping in an original Great Wall watchtower, enjoy stunning views of a sunset and sunrise on the Wall, and more!
Tour 'Wow' Points
Walk on Wild and Restored Sections of the Great Wall
See original Great Wall remnants at Jiankou and Gubeiou, contrasting repaired and ruined walls at Jinshanling, Huangyaguan, and Huanghuacheng, and beautifully-restored wall at Mutianyu.


Explore the Most Unique Section of the Great Wall at Huangyaguan
When hiking in this section, you will see various watchtowers built in different shapes, for example, the rounded watchtower is only found in Huangyaguan.
Huangyaguan is also called "the musical Great Wall" because of the rhythmic echoes produced when people (over about 50 kg or 110 lb) walk on a part of this wall.


Sleep in a Medieval Great Wall Watchtower
Enjoy one night of camping on a secluded section of the Great Wall surrounded by majestic mountains. Feel the awesome atmosphere, get a historical perspective from your guide, and enjoy this special night.


Enjoy an Amazing Sunset and Sunrise on the Great Wall
Appreciating the stunning views including a sunset and sunrise over the Great Wall could be your unforgettable experiences.


Enjoy an Overnight Stay in Beautiful Gubei Water Town
After hiking in the daytime, relax your body in a hot spring, take a leisurely boat ride on Duck Lake, or appreciate stunning night views of the town and Great Wall above from the balcony of your hotel room.


Why Choose Us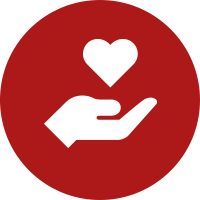 Your Wellbeing is Our Priority.
1-to-1 travel expert
Vaccinated guides
Private Rides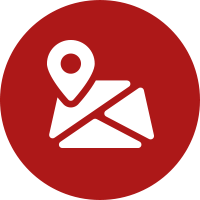 Your Trip is Perfectly Planned.
Less crowded
Exclusive Exciting Experiences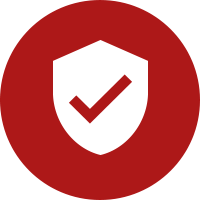 Your Booking is Risk-Free.
No cancellation fee (up to 22 days before departure)
Free changes
Finish Your Booking in as Quick as 1 Day
1. Tell us your dream travel idea
2. Work out your unique plan with 1 to 1 expert advice
What Our Customers Said

Fantastic

What an epic day we had with or guide "Ivy" from the tour company "China Highlights" visiting Tianamen Square, Forbidden City, having a local Chinese meal and walking on the Great Wall of China at Mutianyu!! Ivy was informative, personable, fun, caring and delivered a great experience for us. Her guide experience was evident in her management and pace of our day and making sure we went to great picture locations that created lasting memories of our trip!! Highly recommend you asking for Ivy.

more

Mar 2023, Drew Walker

Adorable trip to Beijing with China Highlights

Such an amazing time spent together with my husband and our guide Nancy in Beijing. We recommend booking the tour with China Highlights as that was an incredibly smart idea and trip we have had over past few days. Visiting the Great Wall of China, the Tiananmen Square and the Forbidden City, Temple of Heaven etc., getting more close to the history of China, having the delicious food - that was all done by the CH. We won't be having such wonderful time without you guys. Still being so amazed and impressed by the historical progress of the country. Much appreciated for your support, help and time, Dear Nancy and China Highlights. Kind Regards, Kenneth&Assel Gillan

more

Mar 2023, Assel G

Great Wall Day Trip with Ivy

She answered our questions thoroughly and she also provided us with recommendations for food and things to see outside of our Great Wall day trip. The driver was also a very safe driver and made it a comfortable drive from the city center. We hope to use China Highlights again for future trips. And if you're in Beijing, you can request for Ivy as your guide.

more

Feb 2023, kattaubry

Great Wall Tour with Ivy

Ivy was a wonderful guide! We took a day trip to the Great Wall and she made our time enjoyable and customized to what we wanted. She was obviously very knowledgeable and passionate about the city. We also avoided tourist traps and she took group photos for us!

more

Feb 2023, Customer

Great Wall Tour with Ivy

We recommend booking with China Highlights! They were able to create a custom trip for us with just a day's notice. They're very responsive on WeChat and very professional.

more

Feb 2023, Customer

Fantastic Beijing Tour with Tour Guide - Angela

Had a great time visiting Beijing over Chinese New Year! The city was quiet, but that made it easier to see everything that we wanted to. Our tour guide, Angela, was very knowledgeable and friendly. We found a local brewery, Slow Boat, that we went to twice it was so good. Amazing beer and best burger of my life! We can't wait to book another trip with China Highlights.

more

Feb 2023, Kate P

Beautiful experience in Beijing

The Forbidden City was a highlight of the tour. With Christina's knowledgeable and engaging commentary, we learned about the history of the imperial palace and its role as the center of Chinese politics for over 500 years. The complex is massive, and it was impressive to see the intricate details of the architecture and gardens.

more

Feb 2023, Valeria RP

Amazing 2 day trip to Beijing

Our guide Lily and driver Leo were amazing and super conscious that we were traveling with a toddler. Lily was knowledgeable about all of our stops and was very conscious of our time. She even took special time to relate and connect with our daughter which made the trip even more enjoyable for all of us.

more

Jan 2023, Jessica T
Itinerary Quick Look
Here is a suggested itinerary. We are happy to customize a tour according to your interests.
DAY 1
Beijing to the Great Wall | Hike the Unique Section at Huangyaguan — 3 hours, 4 km (2½ miles)
Your private guide will meet you at around 8:00am in your hotel lobby. Transfer to the Great Wall at Huangyaguan in the Tianjin region with after about 3 hours' driving.
The Great Wall at Huangyaguan is the venue of the annual International Huangyaguan Great Wall Marathon Race.This section is unique in that it has round Great Wall watchtowers as well as the common rectangular/square watchtowers.
You will hike about 3 hours from Taipingzhai to Huangyaguan and have a late lunch afterward. Transfer to Gubeikou Village for your overnight stay.
DAY 2
The Storied Great Wall | Hike the Rural Section from Gubeikou to Jinshanling — 5 hours, 10 km (6 miles)
Your day will start at about 8am and you will spend about 5 hours hiking on the wall. The walking is leisurely (not steep) compared with the hike from Jiankou to Mutianyu.
The scenery at Gubeikou is not as spectacular as it is at e.g. Jinshanling or Simatai but this section is more interesting historically.
After about 2 hours of hiking on the Gubeikou section of the Great Wall, you will need to descend from the wall to avoid a military area. Walking along a path through cornfields for 1½ hours, you will reach the Wall again at the Jinshanling section.
Lunch is at a restaurant near Jinshanling. Then transfer to Gubeikou Village again for your hotel.
DAY 3
The Prettiest Great Wall | Hike the Photogenic Section at Jinshanling — 3 hours, 6 km (4 miles)
Start at about 8am with a 30-minute drive to the Great Wall at Jinshanling.
It takes about 3 hours to hike from Jinshanling to Simatai West, the junction of the Jinshanling and Simatai sections.
This section has breathtaking views and offers stunning photo opportunities that vary with the seasons. As this section is half-restored, you can see both the unrepaired ancient watchtowers and a restored section of the Wall during the hike.
After having a lunch at the foot of Jinshanling, your guide and driver will accompany you to Jiankou Village for your overnight stay.
DAY 4
The Wild Great Wall | Hike the Challenging Section from Jiankou to Mutianyu — 5 hours, 10 km (6 miles)
The Jiankou to Mutianyu hike offers a wonderfully satisfying experience of the Wall.
The first hour is a "straight up" hike to reach the Wall. Then you will have a breathtaking view the Jiankou section at Zhenbeilou Watchtower. From there you will hike eastward to the restored Great Wall section at Mutianyu.
There will be a sharp contrast when you arrive at the Mutianyu section, which has finely-restored walls and towers. Descend from the Wall, enjoy a late lunch at a restaurant near Mutianyu, and stay overnight at the foot of Mutianyu.
DAY 5
The Watery Great Wall | Hike the Lakeside Wall at Huanghuacheng — 4 hours, 6 km (4 miles)
Start early, at around 8am, for the hour's drive to the Great Wall at Huanghuacheng in preparation for your 4-hour hike.
Huanghuacheng was built on steep mountain ridges, and it can be seen from afar. You will be greeted by impressive panoramic views of the lakeside Wall when you get to the first watchtower of Huanghuacheng. Continue hiking up and down the ridge top Wall, meandering through bushes and forested areas, until you end your hike at Xishuiyu.
Enjoy a special hot pot lunch on the way back to Beijing. You will get back to hotel at 4–5 pm.
Hotel Selection
—the Icing on the Cake
Boutique hotels are recommended to enrich your travel experience.



FromCNY 8800/USD 1369p/p
Based on a private tour for 2 people. Price varies depending on program, travel date, number of people and chosen hotel
Price includes:
Start planning your tailor-made tour now. Your 1:1 travel consultant will reply within 1 working day.