"Musical" to "Lakeside" Great Wall Hikes
5-Day Huangyaguan to Huanghuacheng Great Wall Hiking Tour
Have you heard of the "Musical Great Wall" or the "Waterside Great Wall"? Do you know which sections of the Great Wall are most majestic and most unique? Find out firsthand by hiking the most unique, storied, stunning, steep, restored, and watery Great Wall sections near Beijing!
This tour is designed for those whose are keen hikers and people who want to discover the Great Wall in depth. We have selected the six most recommendable sections of the Great Wall near Beijing to explore in five wonderful hikes.
On this 5-day Great Wall hiking tour, you will see both wild and fully-restored Great Wall, conquer a majestic section, get lost in photo ops on a super-photogenic section, experience one night camping in an original Great Wall watchtower, enjoy stunning views of a sunset and sunrise on the Wall, and more!
Tour 'Wow' Points
Walk on Wild and Restored Sections of the Great Wall
See original Great Wall remnants at Jiankou and Gubeiou, contrasting repaired and ruined walls at Jinshanling, Huangyaguan, and Huanghuacheng, and beautifully-restored wall at Mutianyu.


Explore the Most Unique Section of the Great Wall at Huangyaguan
When hiking in this section, you will see various watchtowers built in different shapes, for example, the rounded watchtower is only found in Huangyaguan.
Huangyaguan is also called "the musical Great Wall" because of the rhythmic echoes produced when people (over about 50 kg or 110 lb) walk on a part of this wall.


Sleep in a Medieval Great Wall Watchtower
Enjoy one night of camping on a secluded section of the Great Wall surrounded by majestic mountains. Feel the awesome atmosphere, get a historical perspective from your guide, and enjoy this special night.


Enjoy an Amazing Sunset and Sunrise on the Great Wall
Appreciating the stunning views including a sunset and sunrise over the Great Wall could be your unforgettable experiences.


Enjoy an Overnight Stay in Beautiful Gubei Water Town
After hiking in the daytime, relax your body in a hot spring, take a leisurely boat ride on Duck Lake, or appreciate stunning night views of the town and Great Wall above from the balcony of your hotel room.


Why Choose Us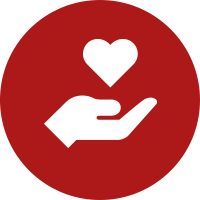 Your Wellbeing is Our Priority.
1-to-1 travel expert
Vaccinated guides
Private Rides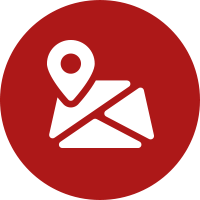 Your Trip is Perfectly Planned.
No crowds
Exclusive Exciting Experiences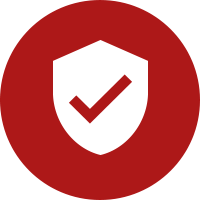 Your Booking is Risk-Free.
No cancellation fee
Free changes
Finish Your Booking in as Quick as 1 Day
1. Tell us your dream travel idea
2. Work out your unique plan with 1 to 1 expert advice
What Our Customers Said

GREAT Forbidden City tour!

We took a guided tour with Ivy through the Forbidden City. She had everything perfectly organised, knew all the amenities and explained the most important facts around history and design of the palace in an enticing manner. Can absolutely recommend her as a guide, we had a great day!

more

Oct 2022, Adam A

Beautiful Day at Great Wall in Mutianyu

We had a wonderful day visiting the Great Wall together with our guide, Ivy. The organisation - from the pick up to the return - was excellent, we had nothing to worry about. So It was a lovely and relaxed day profiting from the experience to the fullest without having to trouble about transport or tickets. Ivy explained well the history and knew about all nice parts of the part of the wall that we visited. She is very nice company. We had a very good experience.

more

Oct 2022, Nina

Excellent time in Beijing

Ivy was a true professional who spoke excellent English and engaged us with stories of the very rich Chinese cultural heritage and history. We went away with so much more knowledge with her as our guide giving us a live commentary as we walked around. She brought us to the off the beaten track spots, less crowded corners of the attractions and very importantly, knew which toilets were clean and more foreigner friendly. Highly recommend Ivy to any future visitors to Beijin

more

Oct 2022, JCCEBJ

Excellent service

Our travel planner Monica is kind, very attentive, and there is no pressure or "hard sale". Great service and highly recommended!

more

Sep 2022, Julia

A great tour

Our trip to Beijing was brilliantly organised and stress free. As usual with China Highlights our guide Ivy was really well prepared, knowledgeable and dealt with all the security, covid checks and tests etc. It made the trip really easy.

more

Aug 2022, Peter F

Trip to Beijing

I spent a couple of excellent days in Beijing thank to this agency and my private guide Ivy! An adorable journey, I swear! If you want to immerse yourself in the atmosphere of historical Beijing, here's the place to address! I can't recommend it enough. Ivy was just adorable, she woke up my curiosity with her methods of leading me through the historical time line by challenging my imagination and rationality at the same time. All the facts were given in the context which I especially appreciate, she had the answers to all of my questions, and moreover she knew what made me ask them! The service was 10/10. The driver and the guide were both very patient, resourceful and attentive to their clients problems and little suggestions. It literally took them 1 day to organize everything for me as I decided to go to Beijing at the very last moment; every single member of the China highlights team was attentive to my needs and wishes.

more

Aug 2022, Take_the_money

Trip to Beijing

Zac is helpful and very professional。

more

Aug 2022, Take_the_money

Successful Trip to Beijing from Shanghai Shortly after Lockdown

As always, Monica has helped us with all the travel arrangements, planned our trip and followed up with us during the whole travel. It was challenging coming from Shanghai to Beijing shortly after the massive lockdown so we appreciated this attention a lot. It was too hot, so first day in the Forbidden City was a challenge but Ivy was helping us find as much shade as possible. We also visited Mutianyu Great Wall section, Temple of Heaven, Universal Studios, Summer Palace, Olympic Site and went on Hutong tour. Even though it might seem a lot, our small children managed well and loved everything about this trip. Ivy was very flexible with the length of explanations and rerouting our travel depending on temperate and tiredness. Overall, it was a success and we will for sure travel again with China Highlights.

more

Jul 2022, ondrej1980
Itinerary Quick Look
Here is a suggested itinerary. We are happy to customize a tour according to your interests.
DAY 1
Beijing to the Great Wall | Hike the Unique Section at Huangyaguan — 3 hours, 4 km (2½ miles)
Your private guide will meet you at around 8:00am in your hotel lobby. Transfer to the Great Wall at Huangyaguan in the Tianjin region with after about 3 hours' driving.
The Great Wall at Huangyaguan is the venue of the annual International Huangyaguan Great Wall Marathon Race.This section is unique in that it has round Great Wall watchtowers as well as the common rectangular/square watchtowers.
You will hike about 3 hours from Taipingzhai to Huangyaguan and have a late lunch afterward. Transfer to Gubeikou Village for your overnight stay.
DAY 2
The Storied Great Wall | Hike the Rural Section from Gubeikou to Jinshanling — 5 hours, 10 km (6 miles)
Your day will start at about 8am and you will spend about 5 hours hiking on the wall. The walking is leisurely (not steep) compared with the hike from Jiankou to Mutianyu.
The scenery at Gubeikou is not as spectacular as it is at e.g. Jinshanling or Simatai but this section is more interesting historically.
After about 2 hours of hiking on the Gubeikou section of the Great Wall, you will need to descend from the wall to avoid a military area. Walking along a path through cornfields for 1½ hours, you will reach the Wall again at the Jinshanling section.
Lunch is at a restaurant near Jinshanling. Then transfer to Gubeikou Village again for your hotel.
DAY 3
The Prettiest Great Wall | Hike the Photogenic Section at Jinshanling — 3 hours, 6 km (4 miles)
Start at about 8am with a 30-minute drive to the Great Wall at Jinshanling.
It takes about 3 hours to hike from Jinshanling to Simatai West, the junction of the Jinshanling and Simatai sections.
This section has breathtaking views and offers stunning photo opportunities that vary with the seasons. As this section is half-restored, you can see both the unrepaired ancient watchtowers and a restored section of the Wall during the hike.
After having a lunch at the foot of Jinshanling, your guide and driver will accompany you to Jiankou Village for your overnight stay.
DAY 4
The Wild Great Wall | Hike the Challenging Section from Jiankou to Mutianyu — 5 hours, 10 km (6 miles)
The Jiankou to Mutianyu hike offers a wonderfully satisfying experience of the Wall.
The first hour is a "straight up" hike to reach the Wall. Then you will have a breathtaking view the Jiankou section at Zhenbeilou Watchtower. From there you will hike eastward to the restored Great Wall section at Mutianyu.
There will be a sharp contrast when you arrive at the Mutianyu section, which has finely-restored walls and towers. Descend from the Wall, enjoy a late lunch at a restaurant near Mutianyu, and stay overnight at the foot of Mutianyu.
DAY 5
The Watery Great Wall | Hike the Lakeside Wall at Huanghuacheng — 4 hours, 6 km (4 miles)
Start early, at around 8am, for the hour's drive to the Great Wall at Huanghuacheng in preparation for your 4-hour hike.
Huanghuacheng was built on steep mountain ridges, and it can be seen from afar. You will be greeted by impressive panoramic views of the lakeside Wall when you get to the first watchtower of Huanghuacheng. Continue hiking up and down the ridge top Wall, meandering through bushes and forested areas, until you end your hike at Xishuiyu.
Enjoy a special hot pot lunch on the way back to Beijing. You will get back to hotel at 4–5 pm.
Hotel Selection
—the Icing on the Cake
Boutique hotels are recommended to enrich your travel experience.



FromCNY 8800/USD 1369p/p
Based on a private tour for 2 people. Price varies depending on program, travel date, number of people and chosen hotel
Price includes:
Start planning your tailor-made tour now. Your 1:1 travel consultant will reply within 1 working day.

Quickly inquire about this tour via our WeChat:
chinahighlightstour