Beijing Tour for a Family with Kids
5-Day Beijing Family Tour
What does Beijing mean for a family trip? It means you can discover the secrets of the Forbidden City in an interesting way, conquer the most magnificent part of the Great Wall at Mutianyu, and do morning exercises as a family in the Temple of Heaven. You can also enjoy a hot pot in an amazing 'smart' restaurant, and learn how to write Chinese characters when visiting a family in Beijing's traditional hutongs.
This 5 day family tour to Beijing will present a vivid Beijing to you and give you a memorable family occasion. Your tour will be private and flexible.
Tour 'Wow' Points
Discover the Mythical Animals in the Forbidden City
Explore the Forbidden City in a way that's specially designed for families with kids.


Walk on the Great Wall and Slide Down from It
Visit a less-crowded Great Wall section at Mutianyu and try an exciting toboggan ride.


Be Like an Imperial-Era Chinese Child in the Hutongs
Learn Chinese calligraphy when you visit a local family living in a traditional hutong district. Play with a Chinese yo-yo made of wood or bamboo in the courtyard.Taste a popular snack loved by hutong children.


Practice a Family Morning Excercise in the Temple of Heaven
Feel the relaxing lifestyle of the local people and learn doing Tai Chi at the Temple of Heaven where the emperors prayed for good harvests.


Feel the Newness of Beijing
Experience having a hot pot in the first "smart restaurant" in China. Admire the amazing medieval and modern architecture of Beijing.


Why Choose Us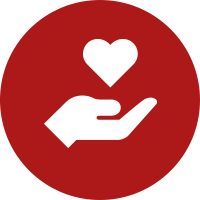 Your Wellbeing is Our Priority.
1-to-1 travel expert
Vaccinated guides
Private Rides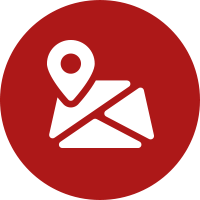 Your Trip is Perfectly Planned.
Less crowded
Exclusive Exciting Experiences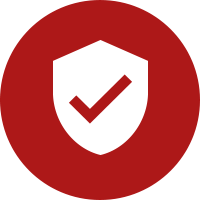 Your Booking is Risk-Free.
No cancellation fee (up to 22 days before departure)
Free changes
Finish Your Booking in as Quick as 1 Day
1. Tell us your dream travel idea
2. Work out your unique plan with 1 to 1 expert advice
China Highlights, Asia Highlights, and Global Highlights collaborate to provide families and couples with personalized and stress-free experiences in diverse destinations.


13 days in China

We booked a 13 day's tour of China with China Highlights. Our travel advisor, Ms Leah Zhou organised an itinerary that suited what we wanted. She was really helpful and patient will all our needs. Leah helped us organised our 30th Wedding Anniversary Dinner and my 60th Birthday celebration?? in Beijing. For this to be possible, she had to liaise with our guide in Beijing. The flowers and cake were a real surprise. My husband and I, were really touched at the good service provided by China Highlights and Ms Leah Zhou. Thank you China Highlights and Ms Leah Zhou for your constant care of your customers. I will certainly recommend China Highlights to my friends.

more

Nov 2023, Eda Adams

Do Beijing like a local

They organised my trip very quickly and efficiently. On the day, Anna was very friendly to me, my mum and my baby. Very accommodating to our needs. The car was immaculately clean and very comfortable. We visited everything we initially wanted and more. Also, Anna took us to the best meal we had in China. It makes a difference to have a local choosing the dishes!

more

Nov 2023, Natali A

Beijing 2 day tour

Spent 2 days in Beijing with Ethan as my guide and had a fantastic experience. Ethan is very knowledgeable, easy company and takes excellent photographs. The organisation was excellent as well including the driver for the tour as well the airport pick up.

more

Nov 2023, Tam

Excellent Two Weeks Across China

We used Asia Highlights (China Highlights in China) to help plan two weeks across China: Beijing, Xian, Guilin, a Yangtze cruise and Shanghai. Albee helped put it all together and was a huge help. She was very responsive and all the guides in each city were excellent! The hotels were perfect. We would definitely use the company once again for other trips to Asia.

more

Oct 2023, Charles

Great Experience with China Highlights

Over at Beijing, Angela met us at the train station and ensured we were well settled in our hotel. We spent 2 days with her as our Guide. Angela is well informed and also adapted the itinerary to cover areas we wanted to take advantage off, e.g. apple picking at the orchard! The driver we had on both legs were good and friendly.

more

Oct 2023, Edwin

China Round Trip in October 2023 Family FT & G Braun from Germany

Here in Beijing we got Jack as a tour guide who is very knowledgeable and supportive as well as flexible when there is a change in the program needed. Communication with him is easy as he is fluent in English. It is difficult to say which attraction is the greatest as all are outstanding being it the Forbidden City, the Great Wall or the Summer Palace as well as the Temple of Heaven. The driver, Mr. Hu needs also to be mentioned very positively as he politely took special care of us and his driving style was safe and patient with all the heavy traffic situations.

more

Oct 2023, Franz-Theo Braun

Beijing Experience

I engaged Roger Li at China Highlights to arrange a One Day Beijing Tour for my clients from Brazil and the UK after our business meetings last week. Not only did the clients have a fantastic time visiting Tiananmen Square, Forbidden Palace and the Great Wall all in one day; but they came back with rave reviews on how well the day was organised and commented on the expertise of the tour guide too. I had 4 very happy clients then meet me in Shanghai for part 2 of meetings - thanks to Roger and Felix! Many thanks again.

more

Oct 2023, Bobby Tsang

Jinshanling amazing hiking trip

We took the hiking trip Jinshanling package, we like it because the view was amazing, not much crowd and our tour guide arrange everything perfectly. We like it.However please be aware that this hiking trip will involve challenging stairs step and inclination, but still suitable for someone that exercise regularly.

more

Oct 2023, Frans A

Awesome experience!

Awesome experience touring Beijing with China Highlights. My tour guide, Jennifer, was knowledgeable, professional, friendly, and very accommodating. It was like taking a tour with a friend. My favorite part of the tour was walking the Great Wall of China. Jennifer made sure to take me to a remote area, not just the crowded tourist area near Beijing, so I could get a more authentic experience.

more

Oct 2023, Consumer

Awesome personalized tour. Well worth the money.

Lily Liu was our guide. I highly recommend using her. She helped us check out several local places that we absolutely loved and was great at answering all our questions and helping us experience Peking duck, Hawthorne and other things we were curious about.

more

Oct 2023, Jessica P

Two great weeks!

We had Olivia as our tour guide in Beijing and Mervyn in Xi'an. They were both fantastic at their job and made us feel so welcome and added to the great experience we were already having. So grateful to their professionalism and wide knowledge as well as their friendliness. We're glad that China Highlights took us to the Mutianyu Wall instead of the crowded Badaling Wall. Less crowded and great views all around!

more

Oct 2023, Road36501241284

Beijing 4 day trip

Silvia arranged my itinerary which included buying the high speed train ticket from Shanghai to Beijing and airport transfers. I did not have to think about anything. She added places to the itinerary which I would not have known to visit .

more

Oct 2023, Wing Yee Cheung

Amazing 2 weeks because of China Highlights

We had Olivia as our tour guide in Beijing and Mervyn in Xi'an. They were both fantastic at their job and made us feel so welcome and added to the great experience we were already having. So grateful to their professionalism and wide knowledge as well as their friendliness.All in all, we are so glad for China Highlights. Affordable and really value-for-money kinda tour.

more

Oct 2023, Elisabeth Zackrina

One Day Beijing Trip (Great Wall, Summer Palace) With Jennifer

My tour guide Jennifer made this quick one day trip to Beijing great! The day started out a bit overcast and rainy when I landed, but Jennifer's positive attitude and kind communication (along with her being able to keep up/put up with my jokes) made it fine.Despite this, Jennifer and our driver Chen were able to swing an extra photo shoot stop at the Olympic Stadium. I guess it gives me an excuse to come back to visit again, and when I do - I will use China Highlights and this great fantastic team.

more

Sep 2023, Alan Landau

Best Great Wall experience

Used China Highlights for a private all-day tour of Jinshanling portion of the Great Wall. One of the best days of my life! Tour guide Alan and a driver met me at my hotel and the ride was very comfortable. Alan was extremely knowledgable and friendly, I really enjoyed talking with him. The scenery was astoundingly beautiful; this is a less touristy portion of the Wall. The hiking was fun, Alan brought plenty of water, and showed me things I would not have noticed by myself. On the way back to the hotel, we stopped at a local restaurant for lunch that Alan had arranged - delicious! Once in a lifetime experience.

more

Sep 2023, LZviajera

Non-standard private China tour

I booked a 4 weeks private China tour with ChinaHighlights covering landscapes and cultural sites between Beijing, Xian, Guilin, Zhangjiajie, Hangzhou and Shanghai. The entire tour was set up accurately, very fast and in the light of all relevant personal preferences by Mrs. Carol Wang, an expert in organizing hand made voyages in China. Due to her knowledge and immediate responses the tour was scheduled comfortably and straightforward, including all transfers and authentic hotel bookings. I highly recommend ChinaHighlights and in particular Carol Wang for organizing any extraordinary, non-mainstream travel to China.

more

Sep 2023, Dr. Manfred Leubner

Alisa Liu

Alisa was very helpful tailoring a trip to China for my wife and I.Alisa was able to put together a great itinerary at a reasonable cost.Alisa is very conscientious and pays attention to detail.Example - We had a midnight flight into Shanghai on one segment of the tour. Alisa followed the flight until an earlier flight became available. Alisa changed the flight, guide and driver. Alisa has great attention to detail. Thank you Alisa. Al and Debbie

more

Sep 2023, AI Cluett

Best way to see Beijing

Our guide Lily Liu was lovely - super patient, warm, knowledgeable about Chinese history, and great English skills. Would definitely recommend this service!

more

Sep 2023, Stephanie N

Amazing tour!

Our guide, Linda, was by far the best person to have for our tours of The Forbidden City, Tianamen Square, and Mutianyu Great Wall. She was an encyclopedia with great knowledge of Chinese History and was able to explain every detail of what we were seeing. She picked us up with a very nice car and driver from our hotel both days, at the time most convenient to us, and dropped us back off wherever we wanted at the end of our tours. Both the Forbidden City and the Great Wall are marvels of human and Chinese achievements and are a must to see in Beijing. Visiting them both with a tour guide that feels more like a friend was certainly helping enjoying it even more.

more

Sep 2023, Robin Z

Beijing is AMAZING

Linda Wang our amazing tour guide helped us to have an unforgettable trip to all the best of Beijing. From organizing the driver (also excellent) to drop us/pick us up exactly when we were leaving busy tourist sites, excellent food recommendations, fascinating knowledge relevant to us and our children (13yo and 11yo) making The Forbidden City, Tiannamen Square, Great Wall, Beijing Zoo and The Hutongs thoroughly enjoyable. Handling all the entrance/exit passport and ticket requirements, interpreting, answering any questions we had about local culture, we were so comfortable and happy, never rushed, everything you could want and more.

more

Sep 2023, Michelle A
Itinerary Quick Look
Here is a suggested itinerary. We are happy to customize a tour according to your interests.
Your private guide will meet you in the arrivals hall at the airport or at the train station's exit. You will be taken in a private, professionally chauffeured car directly to you hotel. Your guide will help you to check in.
Day 2
The Forbidden City and Modern Beijing
Start your journey in Beijing with Tian'anmen Square (the 'Gate of Heavenly Peace' square). As the world's largest public square, it is an essential attraction for school kids' field trips in Beijing.
Walk northward from the square to enter the renowned Forbidden City. Besides the main palaces on the axis, you will also explore some places that are not on the touristy route and interest kids more. These include the library of the princes, the Archery Pavilion (the tools of the army gallery), and the Hall of Clocks and Watches. Play a game about the nine sons of the dragon and the auspicious beats in the Forbidden City.
After delving into Beijing's past, you will go into the modern part of Beijing for your hot pot lunch in China's first 'smart' restaurant. Have fun playing a video game in the restaurant's waiting area. Be impressed by the smart kitchen and robot waiters. Enjoy a hand-pulled noodles show when having a hot pot for lunch.
Drive past Beijing's CBD. Have some picture stops to capture the new skyline of Beijing. The tall and fancy architectural structures present another side of this city.
Day 3
The Temple of Heaven and the Great Wall
Visit the Temple of Heaven, the royal altar where emperors worshiped heaven during the Ming and Qing dynasties.
Go across the local people doing their morning exercises, including tai chi, taking their singing caged birds for some fresh air, writing in calligraphy on the paving slabs (with long brush and water), and playing keep-it-up with kick shuttlecocks.
A tai chi master will be ready to teach your group. Join the locals and enjoy some interesting morning exercises as a family.
Move on to the Great Wall at Mutianyu, which is about a 1½-hour drive from the Temple of Heaven.
Take a cable car up and your personal guide will walk with you on the wall to give you some information and to help you if you want to take some photos. You will have some free time to walk around. Then take a toboggan ride down the Great Wall.
Drive back to downtown Beijing and enjoy the famous Peking roast duck dish for dinner in a time-honored brand restaurant.
Day 4
Discover the Summer Palace
Your Beijing discovery tour will continue with a visit to the Summer Palace and the hutongs.
The Summer Palace was used as a summer retreat for the imperial court, providing a nice place to escape from the summer heat.
You can climb the hill or take a stroll in the charming decorated walkways before your cruise in a dragon-shaped boat on Kunming Lake.
In the afternoon, explore the hutongs - the narrow alleys between rows of quadrangle dwellings. Pay a visit to a local family who live in a traditional and original quadrangle dwelling. There, you can try your hand at Chinese calligraphy. Learn to write the Chinese characters that mean 'family' or 'good luck'.
FromUSD699 p/p
Based on a private tour for 2 people. Price varies depending on program, travel date, number of people and chosen hotel
Price Includes:
Your 1:1 travel consultant will reply within 1 working day.