Classic China and Panda Tour
18-Day Private China Tour: Chengdu– Beijing– Xi'an–Guilin–Yunnan–Shanghai
Experience the charm of Chengdu's giant pandas, marvel at the ancient wonders of Beijing's Great Wall and Forbidden City, and explore the awe-inspiring Terracotta Warriors in Xian. Traverse the picturesque landscapes of Guilin and cruise along the Li River, before wandering through the mystical old town of Lijiang and basking in the tranquility of Shangri-la. Finally, delve into the vibrant metropolis of Shanghai, where modern skyscrapers coexist with historical landmarks.
The itinerary below is only one possibility. Tips to tailor-make your trip are offered as inspiration. Send us details of your preferences and our travel experts will customize this trip to suit your interests, tastes, and budget.
Tour 'Wow' Points
Immerse Yourself in the Awe-inspiring Presence of the Leshan Giant Buddha

Find the Hidden Halls in the Forbidden City

Explore a Top-Ranked Section of the Great Wall

Make a Mini warrior with a Local Artisan Family

Explore the Awe-inspiring Li River in Guilin

Why Choose Us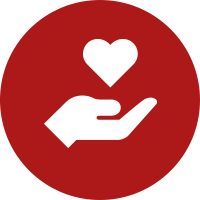 Your Wellbeing is Our Priority.
1-to-1 travel expert
Vaccinated guides
Private Rides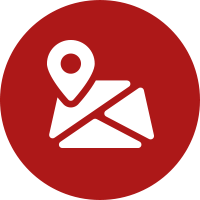 Your Trip is Perfectly Planned.
Less crowded
Exclusive Exciting Experiences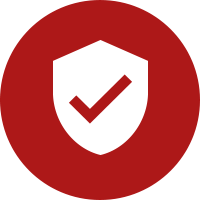 Your Booking is Risk-Free.
No cancellation fee (up to 22 days before departure)
Free changes
Finish Your Booking in as Quick as 1 Day
1. Tell us your dream travel idea
2. Work out your unique plan with 1 to 1 expert advice
China Highlights, Asia Highlights, and Global Highlights collaborate to provide families and couples with personalized and stress-free experiences in diverse destinations.


Der Partner für eine individuelle China Reise

Die Agency (in unserem Fall vertreten durch Tutu Sun) hat für uns eine perfekte Reise organisiert. Sehr gute Kommunikation im Vorfeld der Reise und vor Ort. Zu 100% verl?sslich, immer pünktlich und an jedem Ort sehr freundliche und engagierte Guides. Wir k?nnen eine Buchung bei diesem Unternehmen absolut und uneingeschr?nkt empfehlen. In Beijing hatten wir mit Herrn Chen 3 interessante Tage inklusive einer sehr spannenden individuellen Wanderung auf der grossen Mauer.

more

Aug 2023, Jeanne K

Beijing Tour

Bruce was an amazing guide and very knowledgeable. He got me past ALOT of long lines fast and knew all the best places to go to take pictures! Also provided good recommendations for additional activities! If you get Bruce you're in good hands!

more

Aug 2023, Anthony L

Great two weeks in China with China Highlights

The trip included Shanghai where Kris was our amazing guide, Guilin and Yangshuo with Gary who did an amazing job at adjusting the schedule to meet our needs given the incredible heat, Chengdu with Helen who shared her passion for the Pandas with us, had fun in the peoples park with us and introduced us to the local opera which was fascinating and ensured we were able to taste amazing Sizhuan food without burning up! We then moved on to Xian with Jenny who ensured we got to the Terracotta army early enough to get an amazing view, took us to try our hand at making our own warriors, was very knowledgable about the history of Xian which was very interesting and lastly allowed us to try making dumplings which we all loved. Our final stop was Beijing. Ethan was our tour guide and he again did an amazing job ensuring we got to the Great Wall of China early enough to see the amazing wall without too many people and whilst it was still relatively cool, share his great knowledge of the Forbidden City and Summer Palace with us, introduced us to the Beijing Hot Pot and importantly ensured we were able to celebrate our sons 18th birthday in style and with his favourite Chinese food!! Thank you again for making our 2 weeks so special and we will for sure be back very soon.

more

Aug 2023, Sandra

There is tour guides and there is felix

I had a blast with this tour! Felix is such an amazing person and so knowledgeable! He understands how to share knowledge and make us interested! Me and my friends had a wonderful day with Felix around the city I highly recommend China Highlights and would most likely recommend felix!!!

more

Aug 2023, PrettoMauricio

Jennifer is an awesome guide and the…

Jennifer is an awesome guide and the tours were great!

more

Aug 2023, Renan Santos

Beijing2023 a not to be missed experience!!

We spent 3 days in Beijing with Jennifer as our tour guide. The Great Wall, Forbidden City and the Summer Palace were all amazing, the Hutong tour was very interesting and we enjoyed seeing a typical home from that era. Jennifer was a wealth of information in Chinese history with names and date's giving us insight into what we were seeing and the historical significance. She was warm, friendly, kind and professional and I would highly recommend her to enhance your trip

more

Aug 2023, Rita A

Amazing Time at Honk Kong, Beijing and The Great Wall

We were a group of 10 people, our trip started at the beautiful Hong Kong, we had the best guide ever, Ken Ku, a really polite man and He always was worried for our needs. We met the Abeerden harbour, the beach side, the grand Buda, beautiful templesVictoria Peak, Temple Street, Jade market and lots of amazing places. Also we spend some days at Beijing and there we were in the main places you should go. The Summer Palace, Tiananmen Place, Chaoyang theater and spectacular show. We also travelled to the Mutianyang area to see the unveliable Great Wall, we eat in spectacular restaurants, we had a comfortable and fresh bus to travel all places. I tried to resume everything but still missing things. Thanks to all the team and our guide Lluvia in Beijing, She was so sweet.

more

Aug 2023, Community Manager

High quality and flexibility

Bruce has been a very good guide to us. We spent different days with him, trekking on the great Wall, visiting forbidden City, hutong, summer palace and many other places in Beijing. He was also able to arrange for me a last second calligraphy class in a school as well. I strongly recommend him to anyone visiting the city.

more

Aug 2023, Isabella L

Amazing 3 day tour in Beijing with Linda

We are from France and arrived in the best conditions. First of all, Linda, our Beijing tour guide came to pick us up, and we knew straight away that the 3 next days would be amazing. She is incredibly kind, so professional and very passionate. We've learned so much with her, from the Great Wall to the Summer Palace, through the hutong and more for you to discover! We are so grateful to have met her and we highly recommend her for your future journey to Beijing. Thank you some much Linda and hope to see you again soon!

more

Aug 2023, Remi Crozet

Amazing 3 days in Beijing with Linda

We are from France and arrived in the best conditions. First of all, Linda, our Beijing tour guide came to pick us up, and we knew straight away that the 3 next days would be amazing. She is incredibly kind, so professional and very passionate. We've learned so much with her, from the Great Wall to the Summer Palace, through the hutong and more for you to discover! We are so grateful to have met her and we highly recommend her for your future journey to Beijing. Thank you some much Linda and hope to see you again soon!

more

Aug 2023, Alain

Amazing Trip

We had a great experience with china highlights. Very helpful and careful. Our trip was splendid, very comfortable and safe cars. Our guide Jack gave us good tips and knowledge.

more

Aug 2023, Allan Lima

Our Amazing China Trip with China Highlights…

Our China Trip with China Highlights was absolutely and truly remarkable. The service we received from China Highlights guides (Jack in Beijing, Mervyn in Xi'an, William in Guilin and Martin in Shanghai), drives and their office team was second to none.

more

Aug 2023, Somma Mohammadi

China, beyond what you hear!

Beijing: A mega-historical city. Our tour guide, Jack welcomed us in the airport with a big smile. We stayed at a nice hotel in CBD. In China, if I want to name a problem, it would be language barrier that hardly you can find people who can speak English. Thanks to our tour guides we did not have any issues in our trip. Also, with so many free apps for translation, there is zero problem even we don't speak any Chinses. Beijing, with the combination of old and new buildings, living side by side, you feel the city is transiting from old to modernism with a high speed. But with the rich history inside the town, I got distracted to chase signs of modernism and rather preferred to sink in the deep well of this ancient history. The resting time inside my 5 star hotel, was a place to think of the Forbidden City, the Great Wall and waiting to see the next wonder which was expecting us in the next day. Amongst all the famous and popular areas that you are expected to visit, I was most impressed when the tour introduced us to a local family in a traditional part of the town to have an afternoon tea with them. That provided us the opportunity to know how traditional people still live. How hospitable these people were. The tour always got our opinion for foods and our answer always was Chinese food. Local Chinses Food. Diversity of the menu is big and everyone can choose multiple options. Meats, pork, chicken, seafood, vegetarian… you name it. After 3 days we went to Xi-An with "bullet train". This was another careful choice by the tour to give us the opportunity to see the cities and villages on our way. The train with a speed of 310 km/hr was very convenient and clean. On the way, I could see the fast tracking of new construction sites and developments. One think that was interesting for me, most of the machineries that were being used, seem to be "made in China". Xi-An We arrived at Xi-An at a night maybe 9 pm. This city is the starting point of The Silk Road. Welcomed by our tour guide Mervyn, we entered a smaller city than Beijing. You could see that Xian was more regulated than Beijing. The city was live with many people walking around. We inspected the mysterious Terracotta Warriors where the venue was overly populated by visitors. But what completed the experience for us, thanks to our tour, was meeting a local artist who taught us how these warriors were made with clay. Each of us, even kids, was given some clay and moulds and we made our little statues. After that we visited the city museum where I could see how Chinese were using nice plates and bowls 1500 years ago, some were as fashionable as those we use today. I also visited Muslim district. It was interesting how different religions live peacefully next to each other inside this ancient city. And the surprise here, was visiting a busy street and trying street foods by our choice, and it was all shouted by China Highlights . Oh, I cannot say how much we loved this. Mingling with people and nice shop keepers, taking photos, testing the foods, … Guilin And then we flew to Guilin. Which is a smaller city in East China. It was night. We were welcomed by our tour guide, William. Friendly man with some sense of humour which we all loved it. At night we could not see much comparing to Beijing and Xian. Full of little restaurants on each side of the street and people all out, like it is a national celebration. Later William told us, how people in this city like to enjoy their time. We stayed in Shangri-La in Guilin, very high quality in foods, accommodation and entertainment. This hotel really respects its brand regardless of the location. In the morning when I opened the curtain, I wasn't sure if the scene in front of me is a minotaur or a natural scenery. Series of mountain peaks, sitting next to each other, like those that you see in cartoons. So, first day we started going to rice terraces in the rural area of Guilin. The extent of beauty cannot be described in writing, but feel free to google "rice terraces, Guilin" and trust your eyes. After some hiking through the terraces, we got to this small village, without proper modern access but all narrow footpaths. We entered a local house and tried local food. Sticky rice cooked and smoked in bamboo, that we learn and prepared it ourselves. Beef, pork, vegetables, rice wine… It was a feast better than those you can find in any luxury restaurant in the cities. The next day we boarded on a ferry to flow on the Li River from Guilin to Yangshuo. Here I witnessed the peaky range of mountains that I had seen from my hotel window yesterday. It was close to 40 degrees outside, but it couldn't stop me from staying on the roof deck and enjoying the scenery. Day after, we were off to next destination, Shanghai. Unfortunately, the flight had major delay that night. But few interesting things happened in the airport that I cannot miss to add them. First and for most, was the continues support of our tour guide, William, who checked on us until 1:15am when the plane eventually took off and even, I saw his later follow up to make sure we landed safe and been handed to the next guide in Shanghai. This is beyond normal responsibility that you expect. On top of that, we had Kimi, our tour supervisor who kept checking on us. Kimi kept updating us of his follow up with the airline which was happening in the background. In addition to that, kids liked to have KFC which was only available on the other side of security gate. In China, rules are strict and if you have passed the security checks, it is very difficult to cross the gate and start it again. But here, police were so nice and helpful, who kindly helped my family to get their food, stayed with them and after some formalities, escorted them to pass the security gate without any hassle. Maybe 2 or 3 policemen and women, spent 45 minutes of their time to make sure, visitors are in comfort inside the airport and in response to our appreciation they told us, we are just doing our normal work! Oh, I remembered, in China police does not carry guns, when walking on the streets. This is the level of safety! Shanghai Around 4 am, we landed in Shanghai. Welcomed by our very friendly and knowledgeable tour guide, Martin. When we arrived to the hotel, we just went to bed and rest. In the morning, I thought the beds are smaller than King Size as we had in our contract. I checked it with Martin. He double checked with hotel and explained to us the standards are bit different in each hotel. But never the less, they upgraded our rooms to sweets to ensure of our comfort. The new rooms were generously large, double bathroom and shower and high level… it was a heavenly gift mostly for the kids. Next day, we had a walk through the city. Where I was amazed by the tall buildings, modern urban design, strict traffic rules and in one word, a modern city with its high-class citizens. What amazed me even more, was that all these had happened in the last 30 years. We tried to visit the Shanghai Tower, but the queue was more than 3 hours wait, so we gave up. Next day we went to Disney Land. The "Promised Land" for the kids, from the minute we decided to visit China. I, personally am not a fan of manmade excitements, but even me spent 11 hours in Disney Land and enjoyed my time like everyone. This was a good example of cross-cultural understanding between China and the West. And last day, we did some walk around the city before we are taken to the airport. And here was a catch of the day as we have had in every other city. Martin came to us and said he has arranged to visit the restaurant-bar of J- Hotel in level 120 of Shanghai Hotel which is even 2 floor higher than the public observatory that we could not visit yesterday. We were shouted by China Highlights to spend some time in this most luxurious bar! And this is how we left China with the most unforgettable memories. And by the way, we had our two young children with us, 6 and 8 years old. And not that they have been practicing hiking or walking in the past. Like other kids, they prefer watching TV and games, but the walks and places were so attractive to drag them all way with us for 110km walking in 12 days.

more

Aug 2023, Shaha R

At rather short notice Carol organised…

We were appreciative of all our guides (Jenny, Jacob, Helen, Nur, Karem and Felix) who all spoke good English, were mindful of our needs and flexible in their approach. We really enjoyed our journey out west along the ancient Silk Road and while it had some challenges we have returned with so many great memories.

more

Jul 2023, Gary McPhee

Trip Beijing - Shanghai 9 days

After hearing that China was opening its doors for tourists, even though our tour schedule is for next year, Roger Li convinced us to book early because the price was affordable and if it turns out that we cancel the booking, China Highlights will return the full down payment His expertise, patience, and insightful suggestions have been invaluable in work out our itinerary. Roger has been diligent in addressing all our queries, making this planning phase a breeze. Roger Li has been great at working with us and our changing agenda. He is very responsive and very professional Highly recommend his services . Georges N.

more

Jul 2023, Georges

a happy tour in Beijing

My son Taylor booked the tour for us from chinahighlights. we stayed in Beijing for four days.Bruce was our tour guide. He spoke fluent English and there was no barrier between us. He was very patient, he met us at the airport and our flight was delayed for three hours, but when I met him, he was smiling and very warm. He was very professional, He explained every scenic spot to us carefully. We learned a lot about Chinese history from him.We had planned to visit a local Beijing family to learn how to make some Chinese food, but because they were traveling, we couldn't. Bruce rearranged the itinerary for us, and we went to the Confucian Temple and the Imperial College, which was a great place to visit.

more

Jul 2023, lois A

China Highlights goes above and beyond!

Beijing would take a lifetime to fully explore, but we only had 2.5 days. Fortunately, Cactus, our amazing China Highlights tour guide got us up and going early (the July heat was unbearable!) and guided us through the city and it's treasures. It's was clear she loved history as much as we did and she gave us insight into the rich physical and cultural past, present, and future of the city, country, and all of the dynasties. She answered our questions, fed us well, and even parted us with a beautiful gift that we will cherish for a long time. A few days after our tour, we had a few lingering questions and she helped us find what we were looking for and she even made a reservation at a restaurant for us that we were struggling to do with our limited language skills. She went above and beyond. Anyone traveling in Beijing would be lucky to tour the Forbidden City, the Temple of Heaven, and so much more and even luckier to have Cactus as their guide!

more

Jul 2023, Kaila W

Great day with our guide Tom

We had an amazing tour with our guide TOM. Everything ran smoothly from the pick-up from our hotel and all the transport between the sites. The tour is well organized and completely hassle free as all of the tickets for the sights are arranged by your tour guide and we had just the right amount of time at each sight with the option to spend more time at each if we liked. Our guide TOM was so knowledgeable about all the sites we visited and answered all of our questions. We got a cable car up to the Great Wall which was lovely and scenic, we also weren't too tired to walk along the wall when we reached the top. It was honestly the highlight of our trip to Beijing. Thanks to China highlights,we highly recommend to everyone for China highlights and best tour guide TOM

more

Jul 2023, Aline F

A reimagined schedule leads to fantastic 2 day tour

We booked a 2-Day tour and were assigned Olivia Tian as our tour guide. She was excellent. Very knowledgeable about the sights we did see and made sure to keep everyone informed. Both my Chinese in-laws and myself (American) had great time. Olivia also made the most of our time by rearranging our schedule a bit to take advantage of the weather and time. The original plan was Tiananmen Square, Forbidden City, Great Wall on Day 1 and Temple of Heaven, and Summer Palace on Day 2. Instead, we did the Great Wall first time on day 1, which meant it was cooler for the hiking. And we did a bit of a faster tour through the Temple of Heaven to be able to catch a theatrical show Olivia recommended. If you enjoy performing arts, the $40-55USD per person tickets are well worth this 60 minute show, the Golden Mask. Great Wall, Temple of Heaven and the Golden Mask Show made up the 1st day. Day 2 was Tiananmen Square, the Forbidden City, and the Summer Palace. All were great and Olivia was awesome at knowing some shortcuts and getting us by some of the lines where she could. The day ended sort of early (around 330pm) but depending on how much hiking you did at the Great Wall, (and how fit you are), this might be just what you want. Overall, Olivia provided an excellent touring experience and I can't help but recommend her to others looking for a trip to Beijing.

more

Jul 2023, Jonathan M.

A reimagined schedule leads to fantastic 2 day tour

We booked a 2-Day tour and were assigned Olivia Tian as our tour guide. She was excellent. Very knowledgeable about the sights we did see and made sure to keep everyone informed. Both my Chinese in-laws and myself (American) had great time. Olivia also made the most of our time by rearranging our schedule a bit to take advantage of the weather and time. The original plan was Tiananmen Square, Forbidden City, Great Wall on Day 1 and Temple of Heaven, and Summer Palace on Day 2. Instead, we did the Great Wall first time on day 1, which meant it was cooler for the hiking. And we did a bit of a faster tour through the Temple of Heaven to be able to catch a theatrical show Olivia recommended. If you enjoy performing arts, the $40-55USD per person tickets are well worth this 60 minute show, the Golden Mask. Great Wall, Temple of Heaven and the Golden Mask Show made up the 1st day. Day 2 was Tiananmen Square, the Forbidden City, and the Summer Palace. All were great and Olivia was awesome at knowing some shortcuts and getting us by some of the lines where she could. The day ended sort of early (around 330pm) but depending on how much hiking you did at the Great Wall, (and how fit you are), this might be just what you want. Overall, Olivia provided an excellent touring experience and I can't help but recommend her to others looking for a trip to Beijing.

more

Jul 2023, jkjmueller
Itinerary Quick Look
Here is a suggested itinerary. We are happy to customize a tour according to your interests.
Your private guide will be ready to meet and greet you at the arrival hall in Chengdu. A comfortable private car with an experienced driver will transfer you directly to your hotel. Your guide will help you to check-in.
DAY 2
Chengdu| The Panda Breeding and Research Center
Wenshu Monastery: Discover the vibrant serenity of this large Zen Buddhist temple complex. Marvel at the intricately decorated halls that host a captivating array of artworks, statues, and curiosities. Indulge in the palate-pleasing vegetarian dishes at the in-house restaurant, renowned throughout the region. Also, don't miss the teahouses, a lively venue perfect to watch and absorb the bustling congregation of worshippers.
Panda Breeding and Research Center: Located a brief 6-mile journey north of Chengdu City, this is a sanctuary to the adorable giant pandas, the playful red (or lesser) pandas, and other endangered species in need of protection. Walkthrough the serene bamboo groves and shady paths to reach the nursery, where you can witness the fruits of a remarkably successful breeding program. Find the pandas at rest or engaged in playful antics. Don't skip the Panda Museum, an enlightening source of information about these beloved creatures.
Chengdu Kuan-zhai Lane: Translating to 'Wide and Narrow Alley' in English, Kuan-zhai Lane is a preserved part of old Chengdu that has undergone restoration and renovation. It offers a unique opportunity to admire the traditional lifestyle and architectural aesthetics of Chengdu. In a delightful blend of the old and new, you'll find a variety of Western food and drink offerings, takeaway options, coffee shops, and pockets of local art.
DAY 3
Chengdu| The Leshan Giant Buddha
40-Minute Cruise for an Overview of Leshan Giant Buddha: Set sail on a memorable journey toward the Leshan Giant Buddha, an awe-inspiring monument located just east of Leshan City, Sichuan Province. Nestled on Lingyun Mountain, at the confluence of the Min, Qingyi, and Dadu Rivers, it holds the prestigious title of being the largest stone-carved seated Buddhist statue in the world. From the comfort of your cruise, enjoy a unique perspective of this magnificent cultural treasure.
Visit to Leshan Giant Buddha: Following your cruise, take time to explore the Leshan Giant Buddha up close. Located to the east of Leshan City, on Lingyun Mountain, this man-made marvel is situated where the Min, Qingyi, and Dadu Rivers converge. This colossal statue, intricately carved entirely from stone into a seated position, remains unrivaled as the largest of its kind in the world.
DAY 4
Chengdu to Emeishan | The Gold Summit
Cable Car Ride to the Gold Summit: Embark on a thrilling cable car ride that propels you towards the Golden Summit Temple, majestic at an elevation of 10,000 feet. The typical journey to the top (and back) along a path measuring just over three miles would require a full day's walk. The climb offers an extraordinary experience of transitioning through all four seasons. Once at the summit, you'll be rewarded with the sight of the stunning gold, silver, and copper temples, and an impressive large statue.
Baoguo Monastery: Delve into history at the Baoguo Monastery, a sacred sanctuary originally established in the 16th century, expanded in the 17th, and recently restored. Off to the left of the entrance, a beautiful rockery is home to an impressive collection of potted miniature trees and uncommon plants.
Huazangsi Temple: Ascend to the Huazangsi Temple, a quintessential Buddhist establishment nestled in the Golden Summit, the zenith of Mt. Emei. Standing tall at an altitude of 3,077 meters, it elegantly encapsulates the spirit of Mount Emei. Alongside the resplendent Golden Palace (Jindian), this place forms the revered Golden Summit. Notice the multitude of padlocks inscribed with couples' names on the paths, symbols of eternal love.
Emei Mountain: Situated in south-central Sichuan Province, within Emei Mountain City's southwest rim, this breathtaking mountain range is a mere 120 kilometers north of Chengdu, the provincial capital, and 38 kilometers from the historically significant city, Leshan. Originating from the northern Kunlun Mountain range, E'mei Mountain is part of the Qin Mountain Range and Min Mountain. Starting from Gonglai Mountain Range, it winds its way up to E'mei and erupts into the sky as the towering peaks of Golden Summit, Thousand Buddha Peak, and Ten Thousand Buddha Peak.
DAY 5
Chengdu to Beijing | Simatai Great Wall
Simatai Great Wall Night Tour: Experience the unique allure of the Simatai section of the Great Wall, the only segment illuminated and opened after sundown for visitors. An enchanting vista awaits you, particularly when admiring the radiant lake nestled beneath the Wall. The night tour permits access only to Towers 5 and 6 due to their relatively flat terrain. To further enhance your nocturnal adventure, cable cars are at your disposal. Opening hours shift with the seasons; in summer and autumn, tours run from 6 pm to 10 pm, while in winter and spring, the hours adjust to 5:30 pm to 9 pm.
Gubei Water Town: Located to the north of Beijing's Miyun County, the charming Gubei Water Town presides over a serene Lake Reservoir and sprawls at the foot of the Simatai Great Wall — the most perilous and awe-inspiring stretch of the entire Wall. It's a magical fusion of mountains, water, and centuries-old villages. Most structures echo the bygone era, meticulously reconstructed to retain the traditional courtyard style.
DAY 6
Beijing | Jinshanling Great Wall
The Great Wall at Jinshanling: Constructed between 1368 and 1389 during the Ming Dynasty, the Jinshanling section of the Great Wall stretches impressively for 140 kilometers. A scenic drive from Beijing takes approximately 2.5 hours to reach this historically significant destination. Famed as the most photogenic and breathtaking portion of the Great Wall, it provides numerous visually striking panoramas for enthusiastic photographers. Trekking this segment of the Wall is graded moderate, enticing hikers with a dash of adventure. However, if a leisurely exploration suits your preference, a sightseeing cable car is readily available to offer scenic views from a comfortable vantage point.
DAY 7
Beijing | The Forbidden City
The Forbidden City: Nestled in the heart of Beijing is the Forbidden City, the awe-inspiring residence to 24 emperors during both the Ming (1368–1644) and Qing (1644–1911) dynasties. Known as the best-preserved and largest ancient imperial architectural complex globally, its grandeur is reflected in a striking juxtaposition of vast squares, towering halls, and gates next to intricate gardens, courtyards, and living quarters. The carefully curated permanent and temporary exhibitions display precious treasures from ancient China. Expect a moderate-grade walk covering about 2 kilometers over 2 hours in this monumental city within a city.
Temple of Heaven: Established in 1420 during the Ming dynasty, the Temple of Heaven is a collection of striking Taoist structures. Ming and Qing dynasty emperors frequented this sacred site to participate in annual ceremonies imploring the heavens for bountiful harvests. The temple's park brims with vibrant local life, especially in the mornings when the elderly gather to partake in communal activities such as singing, exercise, and tai chi. Located in the southern part of central Beijing, the park spans 273 hectares. Enjoy an easy-rated walk that covers around 1.5 kilometers over 1-1.5 hours in this lush oasis.
Tiananmen Square: The grand Tian'anmen Square, situated in central Beijing, stands as the world's largest city square and a proud symbol of China's national identity. The square gets its name from the Tian'anmen (Gate of Heavenly Peace) located to its north, acting as the gateway to the Forbidden City. A site of numerous significant events in China's history, the square is surrounded by a host of imposing edifices including the Heavenly Gate, museums, government buildings, and Chairman Mao's Mausoleum.
DAY 8
Beijing to Xi'an | The Summer Palace
Summer Palace with Boat Ride and The Garden of Virtue and Harmony: Located just 15 kilometers from Beijing, the Summer Palace is China's largest and best-preserved royal park. Experience these beautiful gardens with a two-hour walk, witnessing the natural beauty and cultural heritage that earned this spot the moniker 'The Museum of Royal Gardens'. Note: Some areas may require additional fees for entry.
Exterior Visit to Beijing Olympic Stadiums (Bird's Nest and Water Cube): Explore the spacious Beijing Olympic Park, home to the iconic Bird's Nest (National Stadium) and Water Cube (National Aquatics Center). However, the tour doesn't include access inside these structures.
DAY 9
Xi'an | Terracotta Warriors
Ancient City Wall: Embrace the history of one of the oldest and most intact city defenses in existence. Originally a foundation for the Tang Forbidden City in the 13th century, it now encircles the city center. Opt to walk, rent a bike (extra CNY40 per person) or an electric cart (extra CNY80 per person) for a 14km tour, offering splendid city views on either side.
Secrets of the Terracotta Warriors (includes the Terracotta Army and crafting clay warriors at a local cave dwelling): Witness the main attraction in Xi'an, the mesmerizing Terracotta Warriors, a spectacular archaeological discovery. Our unique experience takes you beyond the location itself to a lesser-known Terracotta Museum that unveils deeper stories behind their creation. Discover the mysteries behind their lightning-fast production in 220-209 BC, and the techniques used to prevent cracking. An additional marvel lies in the ancient chemical process used to produce the unique purple color found on some warriors. After this, visit a local cave dwelling, where a craftsman demonstrates the tradition of creating warriors. You'll even get a chance to craft a miniature warrior yourself. Lastly, understand the unprecedented scale of Emperor Qin's mausoleum and his profound impact on China and the world.
DAY 10
Xi'an to Guilin | Big Wild Goose Pagoda
Great Mosque: Nestled in Xian's lively Muslim quarter near the city center, the Great Mosque is one of China's most extensive Islamic mosques. It uniquely blends Chinese architecture with Islamic customs, aligned from east to west, facing Mecca. Witness beautifully adorned pavilions, halls, and gateways in this active worship site for the Hui descendants of Silk Road traders and explorers.
Big Wild Goose Pagoda: As a significant Buddhist landmark, this elegant 7th-century brick Pagoda resides within the picturesque Da Ci'en Temple grounds. It was built to house the Buddhist materials that Xuanzang (Tripitaka) returned with following his monumental journey to India. The surrounding Temple complex boasts numerous grand halls replete with striking Buddhist statues and murals.
Muslim Quarter: Just 100 meters west of the Bell tower in downtown Xi'an, you'll find the bustling Muslim quarter. Its 500-meter-long avenue, paved with bluestones, teems with unique stalls, souvenir shops, cafes, and bars — mostly Muslim-run. A favorite among overseas tourists for shopping and local immersion.
DAY 11
Guilin | The Li River Cruise
Li River Cruise from Guilin to Yangshuo: Embark on an awe-inspiring cruise down the Li River from Guilin to Yangshuo. This journey of approximately 4 hours offers a visual feast of dramatic limestone peaks, elegant bamboo groves, local farmers tending to rice fields, and sturdy water buffaloes at work. You might spot fishermen on their slender bamboo rafts and, if you're lucky, sight the famous fishing cormorants. Departures vary based on river levels throughout the year. Our selected choice is a well-equipped 4-star boat, currently the best in its class, hosting around 80 passengers and providing a quality buffet or semi-buffet lunch service.
Be a Chinese Villager: Discover rural China by immersing yourself in the daily routines of a local farmer. Your real China experience begins in the fields surrounding Yangshuo's villages. Engage with locals tending their fields alongside their water buffaloes and seize the opportunity to assist them in their tasks. Bid farewell to the villagers and continue on past picturesque rice paddies with an impressive backdrop of distant mountains. Ride a local ferry to Fuli, located on the Li River's east bank. Just like local villagers, continue your journey via a local motorbike taxi to the vibrant Fuli marketplace.
DAY 12
Guilin | The Reed Flute Cave
Reed Flute Cave: Set off at the enchanting Reed Flute Cave, 5 kilometers northwest of Guilin. Known for its reeds suitable for making flutes, this 240-meter long cave is a visual treat filled with stalactites, stalagmites, and mesmerizing stone formations. Be mindful of the steps and subdued lighting! Your guide will help navigate the path with an electric torch.
Daxu Ancient Town: Located 18 kilometers southeast of Guilin, Daxu Ancient Town is a historical tribute to South China's thriving market town during the Ming and Qing dynasties. Stroll through narrow lanes, explore traditional Chinese clinics, admire old residential houses with wooden carvings, and encounter elderly craftsmen at work. For the adventurous, there's an opportunity to experience traditional Chinese therapies like cupping!
DAY 13
Kunming to Shangri-la | The Ancient Stone Forest
Ancient Stone Forest (Naigu Shilin): Embark on a journey to the timeless beauty of the Naigu Shilin, situated 13 kilometers north of Shilin. Also known as Mozhai Stone Forest, 'Naigu' translates to ancient and black in the local Yi language. This sprawling area stretches across over 5,000 mu, boasting a newly established 6-kilometer travel route. Offering distinct features and styles, it provides a unique contrast to the stone forests of Shilin.
Yuantong Temple: Take a step back in time with a visit to the Yuantong Temple. With a rich history spanning over 1,200 years, it holds the title as the largest temple in Kunming. Notably, in 1956, the grand ceremony of greeting and consecrating the Buddha's tooth took place here. Today, it stands as a prestigious landmark included in the list of key Buddhist temples in China as recognized by the State Council. Experience the tranquility and spirituality this revered space has to offer!
DAY 14
Shangri-La | Songzanlin Lamasery
Songzanlin Lamasery: Engage in Tibetan Buddhist culture at Songzanlin Lamasery, Yunnan Province's largest temple. Use this chance to converse with some of the 400 resident lamas and get insights into their unique lifestyle. You might even cross paths with a living Buddha.
Songzanlin Lamasery: Exploration Explore the grandeur of Songzanlin, a captivating architectural marvel echoing the style of Lhasa's Potala Palace. It is home to myriad Buddhist statues and precious cultural relics.
Pudacuo National Park: Venture into Pudacuo National Park, a well-preserved ecosystem near Shangri-La. Your visit won't be complete without seeing Lake Shudu, a vast freshwater lake surrounded by vibrant forests and diverse wildlife.
Bi'Ta Lake: Conclude your tour at Bi'Ta Lake, renowned as a "pearl in the plateau" for its year-round crystal-clear waters, located 25 km east of Zhongdian.
DAY 15
Shangri-La to Lijiang |The Tiger Leaping Gorge
Tiger Leaping Gorge: Prepare to be captivated by the Tiger Leaping Gorge, recognized as one of the deepest and most spectacular gorges on the planet. Nestled in Hutiaoxia Town, just 105 kilometers from Zhongdian/Shangri-La County, the Gorge offers stunning vistas that distinguish it from all else. Springtime, in particular, is a must-visit period. Witness the majesty of melting snow cascading down from the mountains, leading to the river reaching its ultimate turbulence. This unmissable spectacle amplifies the beauty, making your trip an unforgettable one.
DAY 16
Lijiang |The Jade Snow Mountain
Spruce Meadow on Jade Snow Mountain: Located halfway up Shanzidou, enclosed within a spruce jungle, sits the serene Spruce Meadow. At an altitude of 3,240 meters, each spring and summer, this meadow transforms into a vibrant carpet of greenery. Immerse yourself in the local folklore and enjoy photogenic landscapes and local ethnic dancing performances in this tranquil spot.
Baisha Murals at Baisha Village: Delve into the rich heritage of Baisha Village, renowned for its thousand-year-old murals. These artistic works beautifully blend Han, Tibetan, and Naxi cultures, portraying the narratives of Tibetan Buddhism, Confucianism, and Taoism. Enjoy a leisurely stroll through the village, absorbing local life and culture..
Naxi Shaman Family Visit: Get a fascinating glimpse into the Naxi culture with a visit to a Dongba, a wise man or shaman of the Naxi nationality. Learn about the unique Dongba script, Naxi music, and their perspectives on nature and human relationship. Book a visit to savor the Naxi's fervor for their culture, homeland, and lifestyle..
The Black Dragon Pool: Wrap up your journey at the bewitching Black Dragon Pool park, named after its enchanting pool. Known for its exquisite beauty, the pool is ranked among the most prestigious pools in China. Absorb the tranquil beauty of this natural wonder as a perfect end to your immersive journey..
DAY 17
Shanghai| The Bund and Yuyuan Garden
The Bund: Experience the allure of The Bund, a historic embankment along the Huangpu River. Marvel at the well-preserved European-style buildings that line its promenade, offering a glimpse into Shanghai's trading past. Immerse yourself in the vibrant atmosphere that now defines The Bund, with its modern developments, chic restaurants, upscale shops, and lively bars. Be sure to visit in the afternoon or evening to witness the enchanting lights that illuminate the area.
Yuyuan Garden: Immerse yourself in the beauty of Yuyuan Garden, a Ming Dynasty private garden. Explore its classic Chinese architecture, rockeries, pavilions, ponds, and corridors. Don't forget to explore the bustling marketplace surrounding the garden.
DAY 18
Shanghai Departure
Tour Price
FromUS4,500 p/p
Based on a private tour for 2 people. Price varies depending on program, travel date, number of people and chosen hotel
Price includes:
Private air-conditioned business car with big windows and ample space
Activities, hotels, and meals listed in the itinerary
24/7 helpline for while you are traveling
Tour code: cht-cx-47
Start planning your tailor-made tour now. Your 1:1 travel consultant will reply within 1 working day.