Classic China Culture and Natural Beauty Tour
20-Day Private China Tour: Chengdu– Leshan– Chongqing–Lhasa–Lanzhou–Dunhuang–Zhangye–Tianshui–Shanghai
Immerse yourself in the rich culture and stunning landscapes of these diverse cities. Witness the mystique of Tibet in Lhasa, marvel at the ancient Silk Road relics in Dunhuang and Zhangye, and discover the historical treasures of Tianshui. Indulge in the vibrant metropolitan charm of Chengdu, Chongqing, and Shanghai.
The itinerary below is only one possibility. Tips to tailor-make your trip are offered as inspiration. Send us details of your preferences and our travel experts will customize this trip to suit your interests, tastes, and budget.
Tour 'Wow' Points
Explore a UNESCO World Heritage Site: Dazu Grottoes

Witness the Famous Potala Palace

Experience the Thrill of Riding a Camel Across the Singing Sand Mountains

Witness the Famous Rainbow Mountains in Zhangye

Enjoy a Peaceful Boat Ride Through Zhujiajiao Water Town

Why Choose Us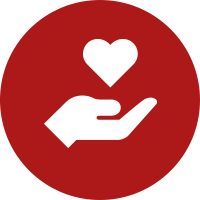 Your Wellbeing is Our Priority.
1-to-1 travel expert
Vaccinated guides
Private Rides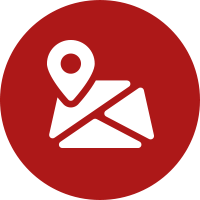 Your Trip is Perfectly Planned.
Less crowded
Exclusive Exciting Experiences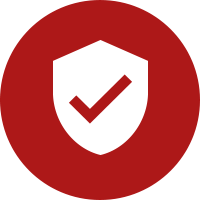 Your Booking is Risk-Free.
No cancellation fee (up to 22 days before departure)
Free changes
Finish Your Booking in as Quick as 1 Day
1. Tell us your dream travel idea
2. Work out your unique plan with 1 to 1 expert advice
China Highlights, Asia Highlights, and Global Highlights collaborate to provide families and couples with personalized and stress-free experiences in diverse destinations.


Magical Adventure

Wow this tour was honestly the best tourI have ever taken! Our guide Simon Yao was simply superb! His English was excellent and he was very easy to talk to. He was personable and friendly but not overpowering or overbearing. Very knowledgeable about history. Thankfully the weather was good so we were not super hot !Finally at the wall we were amazed by it's beauty and grandeur. It really is something and pictures don't do it justice.

more

Nov 2023, Annika M

Excellent two day visit to Great Wall

Our guide 'Mark' was incredible. So friendly, knowledgable and funny. The itinerary was perfect, we got to see two different parts of the Great Wall (one of which at night which was magical) and our hotel stay in Gubei was wonderful. Highly recommend to anybody visiting Beijing

more

Nov 2023, James_Wolstenholme

Great day out with Mark, thanks China Highlights!

We did a 1 day private tour with China Highlights to see Tiananmen Square, Forbidden City, and the Mutianyu section of the Great Wall. Communication was great throughout - from trip planning/booking with Roger and from our guide Mark who contacted us the day before to confirm meet up time/location. Avoided a lot of the queues and definitely learned quite a bit of history from our guide Mark…thanks again! No language barriers/issues…highly recommended.

more

Nov 2023, ykeezy

China Three (3) Cities Tours

To the tour guides, Ethan, Jason and Tony, you guys have made my visit an awesome and memorable experience. All the tour guides spoke english and communicated very effectively. They are knowledgeable about all the sites visited including, Great Wall of China, The Forbidden City, Panda Breeding and Research Center, Leshan Giant Buddha, Hallelujah Mountains, Zhangjiajie Grand Canyon and Glass Bridge, and Tianmen Mountain. The tour guides ensured I got the most out of my time I stayed in the various cities Beijing, Chengdu and Zhangjiajie.

more

Nov 2023, Kadar

13 days in China

We booked a 13 day's tour of China with China Highlights. Our travel advisor, Ms Leah Zhou organised an itinerary that suited what we wanted. She was really helpful and patient will all our needs. Leah helped us organised our 30th Wedding Anniversary Dinner and my 60th Birthday celebration?? in Beijing. For this to be possible, she had to liaise with our guide in Beijing. The flowers and cake were a real surprise. My husband and I, were really touched at the good service provided by China Highlights and Ms Leah Zhou. Thank you China Highlights and Ms Leah Zhou for your constant care of your customers. I will certainly recommend China Highlights to my friends.

more

Nov 2023, Eda Adams

Perfect Beijing experience

Covering all major sights our exploration of Beijing and surroundings was flawless guided by Lily, along with her knowledgeable and balanced information on Chinas culture and history. In particular, Lily was able to adjust the tour according to personal preferences, e.g. focus on photography, as well as suggesting additional activities like an impressive authentic artistic show. I highly recommend China Highlights as China tour operator and Lily Liu as excellent guide regarding the Beijing area.

more

Nov 2023, Perfect Beijing experience

Anne and Bob's tour of Beijing

We did the China Highlights tour of Beijing with our excellent guide Mark and his driver. We thoroughly enjoyed seeing the Beijing highlights including the Lama Temple, the Tiananmen Square, the Forbidden City and the Lama Temple. The Summer Palace with the boat ride and the Garden of Virtue and Harmony were memorable also and the Mutianyu Great Wall was a highlight. We were impressed with Mark as a guide. He knew his history and he was kind and thoughtful. He took us to some excellent restaurants and we were introduced to some beautiful food. We enjoyed his company and will always remember him.

more

Nov 2023, BendigoBob

Amazing Beijing Tour with Risa!

Risa gave us a wonderful tour of the city! She thoroughly explained the cultuaral importance of each exhibit while also educating us on the Chinese culture. Appreciated having this wonderful Beijing trip with Risa:)

more

Nov 2023, Angelica M.

Amazing Beijing Tour With Risa!

We were very kindly received in Beijing by our tour guide Risa. She gave us a very thorough tour of the city and showed us wonderful places, while also explaining the important history/culture of China! Very beautiful city filled with many things to do and full of culture! This was very well planned and made it very easy for us to visit the city and foreigners:) Thank you Risa!

more

Nov 2023, Angelica M

Do Beijing like a local

They organised my trip very quickly and efficiently. On the day, Anna was very friendly to me, my mum and my baby. Very accommodating to our needs. The car was immaculately clean and very comfortable. We visited everything we initially wanted and more. Also, Anna took us to the best meal we had in China. It makes a difference to have a local choosing the dishes!

more

Nov 2023, Natali A

Must-see Beijing sights in two days

Going on the guided tour gave me the opportunity to visit the main 'must-see' Beijing attractions in two days' time. Although I prefer to travel on my own, it simply would not have been possible for me to arrange tickets and figure out logistics to the Forbidden City, Tiananmen Square, Temple of Heaven, Summer Palace and Great Wall with such a compressed schedule and short notice. My guide, Lucy, was very knowledgeable about Chinese history and cheerfully accompanied me through two grueling days. Traffic in and around Beijing is bad, and the sights are notnin walking distance from one another. Our driver, Li Li Mon, patiently fought the traffic allowing me to snooze in between the long

more

Nov 2023, Marcis J

China Highlights - Great Wall Mutianyu

I arranged a private tour with China Highlights to see the Great Wall, as I had a few hours to spare near Beijing. I was promptly collected, taken to the wall via comfortable car and escorted all the way by my allocated tour guide Jack. The day was highly memorable and thoroughly enjoyable, we walked 20 watchtowers across the Wall and then took the luge back down. The knowledge and history of the Great Wall was shared and Jack's English was great. Fantastic day, thanks for your great hospitality, Jack!

more

Nov 2023, Daniel White

Great Day in China!

The experience was great! Amazing learning about history and culture.Thanks for everything Lucy!

more

Nov 2023, Evandro S

Unforgetable experience

It was the best experience foi my whole life. Thanks a thousand to Lucy for all her assistente and knowledge regarding China. If you are planing to know China as native perspective do not think twice Luci is the best.

more

Nov 2023, Evandro F

Amazing experience in Beijing

Spent 3 days in Beijing under China Highlights! Our tour guide Jennifer spoke excellent English and was very knowledgeable in Chinese history. Not only was she friendly, she was always on hand to help me with my heavy luggage. She also recommended us very good chinese restaurants for lunch and dinner. She went beyond her call of duties to make sure we had a enjoyable time in Beijing. China highlights also surprised me with a birthday cake on my birthday. Kimi Huang who was my consultant was ever ready to answer all my queries promptly. Thank you for making our trip a memorable one.

more

Nov 2023, Delltravellor

Great Experience on Beijing Day Visit with tour guide Lucy Yubo

She took me on a side excursion to see the next door park where locals exercise and she took me yo some shops also to get hat and gloves for the cold. Our last stop was 978 Art Center which was super interesting. My day was relaxing, fun, and very special as I feel I learned something much about both China's past and present. I highly recommend booking a tour to see Beijing in this way.

more

Nov 2023, Nancy H

Memorable Beijing & Gubei with China Highlights

Jack as the tour guide is a good story teller. He is inquisitive. He knows when to leave us alone exploring the sights and pick out interest again with the historical facts and stories.Then, we explored Jinshanling that provides a balanced view between reconstructed and ruined walls. Finally, we explored the Forbidden City and The Summer Palace. In between, we enjoyed authentic Chinese cuisines which were delicious.

more

Nov 2023, Dian W

Beijing 2 day tour

Spent 2 days in Beijing with Ethan as my guide and had a fantastic experience. Ethan is very knowledgeable, easy company and takes excellent photographs. The organisation was excellent as well including the driver for the tour as well the airport pick up.

more

Nov 2023, Tam

My very first trip to Beijing

My guide Jack was excellent- very knowledgeable, organised, kind, helpful, and great English speaker. So I learned a lot about the fascinating history of China while enjoying breathtaking sceneries and monuments.

more

Nov 2023, Amanda Barbosa

Two-Day Customized Beijing Trip

Our family had a two-day tour in Beijing, which Kimi customized for us. We went to Tiananmen Square, the Forbidden City, the Qianmen Street, and the Temple of Heaven on the first day, and the Summer Palace and the Great Wall on the second day. Everything went perfectly thanks to our tour guide, Lucy. She was punctual, polite, respectful, knowledgeable, and good at English. The driver was also so nice. Highly recommend!

more

Nov 2023, Sukjoon L
Itinerary Quick Look
Here is a suggested itinerary. We are happy to customize a tour according to your interests.
Your private guide will be ready to meet and greet you at the arrival hall in Chengdu. A comfortable private car with an experienced driver will transfer you directly to your hotel. Your guide will help you to check-in.
DAY 2
Chengdu| The Panda Breeding and Research Center
Embark on an unforgettable journey in Chengdu with our one-day tour. Start by visiting the Panda Breeding and Research Center, where you'll witness the highly successful breeding program amidst bamboo groves. Explore the panda museum to learn more about these fascinating animals. Afterwards, immerse yourself in the vibrant atmosphere of Jinli Old Street, sampling local snacks and discovering traditional architecture.
Don't miss the chance to visit the iconic "I Am Here" Panda Sculpture, a massive art installation that has become a trendy landmark. Indulge in the unique experience of Panda Post, where you can purchase panda-themed items and even mail a postcard to your future self.
End your day with a sizzling culinary adventure by trying the famous Sichuan Hotpot. Let your taste buds be tantalized by the numbingly spicy flavors of this traditional Chengdu cuisine. Our knowledgeable guide will be there every step of the way, ensuring you make the most of your trip. Prepare for an enchanting journey filled with giant pandas, cultural delights, and unforgettable experiences.
DAY 3
Chengdu to Leshan| The Leshan Giant Buddha
Embark on a scenic cruise to get a breathtaking view of the Leshan Giant Buddha. This magnificent statue is situated to the east of Leshan City in Sichuan Province, perched on Lingyun Mountain at the confluence of the Min River, Qingyi River, and Dadu River. As the world's largest stone-carved sitting Buddhist statue, it's a true marvel to behold.
While on board, you'll have the opportunity to sit back, relax, and take in the awe-inspiring sight of the Leshan Giant Buddha. It's a serene and unforgettable experience, offering a unique perspective of this iconic landmark. Don't miss the chance to capture this moment during your journey through China.
DAY 4
Chengdu to Dazu | The Dazu Grottoes
Explore the Enchanting Dazu Grottoes: Nestled within the breathtaking landscapes of Chongqing Municipality, Dazu County awaits, just 83 kilometers west of the bustling Chongqing city and 256 kilometers east of Chengdu, the capital of Sichuan Province. The Dazu Grottoes are a hidden gem, scattered across more than 75 sites in this region. These remarkable grottoes house over 50,000 stone sculptures, meticulously carved during the Tang Dynasty (618-907) through to the Qing Dynasty (1644-1911). The primary grotto locations include Baoding (Treasure Peak) Mountain, Beishan (Northern) Mountain, Shimen (Stone Gate) Mountain, Nanshan (Southern) Mountain, and Shizhuan Mountain.
DAY 5
Chongqing to Lhasa | The Sera Monastery
Sera Monastery - Where Wisdom Blooms: Nestled in the northern suburbs of Lhasa, the Sera Monastery is a complex that encompasses four remarkable structures, including the Great Assembly Hall and three colleges. This sacred institution was established in 1419 by Jamchen Choje, a devoted disciple of Tsongkhapa. The name "Sera" translates to 'wild roses,' aptly named for the monastery's lush surroundings adorned with these fragrant blooms. As one of the three major monasteries in Lhasa, Sera Monastery is renowned for hosting the "famous daily debates" among its monks. For a hidden gem, consider asking your guide to take you to the hill behind the monastery, where you can admire thangka paintings on massive rocks and enjoy a panoramic view of Sera Monastery—a experience often missed by most tourists.
Norbulingka - The Jeweled Garden of Tranquility: Meaning "Jeweled Garden," Norbulingka was initially constructed as a summer retreat for the Dalai Lama but eventually became a center for both government administration and religious activities. This serene palace, originally built by the 7th Dalai Lama, showcases an exquisite blend of architectural beauty and natural tranquility. Stroll through its enchanting gardens and revel in the harmonious atmosphere that once provided respite for Tibet's spiritual leader.
Drepung Monastery - Majestic Monastic Grandeur: Nestled in the western part of Lhasa, under the imposing gaze of Mt. Gambo Utse, lies the resplendent Drepung Monastery. This grand institution, founded in 1416, stands as one of the largest monasteries among the six principal monasteries of the Gelu Sect in China. Drepung Monastery once served as the residence of the Dalai Lamas before the reconstruction of the iconic Potala Palace. A highlight here is the vibrant Shonton Festival, celebrated in early August each year, drawing hordes of visitors. This festive occasion offers a unique opportunity to immerse yourself in the lively atmosphere of Tibetan culture and traditions.
DAY 6
Lhasa | The Potala Palace
Potala Palace - A Timeless Wonder: Originally built over 1,300 years ago for two royal princesses, the Potala Palace achieved legendary status when the fifth Dalai Lama rebuilt it in 1649. This winter residence of the Dalai Lamas is a masterpiece of architecture, boasting a maze of corridors, richly adorned rooms filled with statues, tombs, murals, and priceless antiques.
As you ascend, passing the monks' dormitories, you'll reach the entrance of the white palace, once the living quarters and offices of the Dalai Lamas. Here, your guide will reveal the palace's unique construction techniques. Within the Red Palace, explore the mausoleums of past Dalai Lamas, including the opulent fifth Dalai Lama's mausoleum, a gem-studded marvel. Your guide will unveil the stories behind each shrine.
Jokhang Temple - The Heart of Tibet: Jokhang Temple, Tibet's spiritual nucleus, houses its most precious treasure—a life-sized, jewel-adorned statue of Sakyamuni as a 12-year-old. This sacred relic draws devout locals who gather amidst the bustling Barkhor Street, creating a vibrant pilgrimage site. Immerse yourself in the spiritual and cultural essence of Jokhang Temple, a journey into Tibet's profound heritage.Today you will embark on a fascinating shore excursion to visit the Three Gorges Dam Site. Please note that the golf car fee of CNY10 per person is not included in the tour. After the excursion, transfer to Yichang by bus.
DAY 7
Lhasa to Shigatse| The Lake Yamdrok
Experience Unique Tibetan Heritage at Palcho Monastery (Kumbum): Palcho Monastery, also known as Kumbum or Pelkhor Choede, stands apart from other monasteries with its distinctive Tibetan architecture. It holds the prestigious title of being the lord of Tibetan stupas, making it a must-visit for those seeking a unique cultural experience. Situated at the base of Dzong Hill, approximately 270 kilometers (168 miles) south of Lhasa and 100 kilometers (62 miles) east of Shigatse, Palcho Monastery is renowned not only for its spiritual significance but also for its remarkable architectural, sculptural, and mural artistry.
Lake Yamdrok - Nature's Aquamarine Gem: On clear days, Lake Yamdrok dazzles in a brilliant shade of deep turquoise, framed by the majestic backdrop of snow-capped mountains and adorned with several picturesque islands. This breathtaking natural wonder is a haven for wildlife, especially water birds, making it a vital habitat for swans and gulls. During the autumn and winter months, the lake's banks and islands come alive with the enchanting sight of thousands of white birds gracefully soaring above the tranquil waters, tending to their young.
DAY 8
Shigatse to Lhasa| The Tashilunpo Monastery
Explore Tibetan Heritage at Tashilunpo Monastery: Founded in 1447 by Gyalwa Gendun Drup, the first Dalai Lama, Tashilhunpo Monastery is a cultural and historical treasure. Its name, "Tashilunpo," translates to "heap of glory" or "the gathering place of all fortune and happiness." The kloster's striking red and white buildings are closely clustered in terraced rows, creating a grand and majestic spectacle. Tashilunpo Monastery epitomizes Tibetan super architecture, a testament to the enduring Tibetan spirit. Among its many wonders, you'll find a five-story temple housing a colossal 26-meter (86-foot) sitting statue of Maitreya Buddha, also known as Jamba Chyenmu. This awe-inspiring statue is crafted from an astonishing 6,700 ounces of gold and over 115,000 kilograms of copper, earning it the prestigious title of the world's largest copper Buddhist statue.
Shigatse Dzong - A Glimpse into Tibetan History: Nestled within the heart of Shigatse in Tibet Autonomous Region, Shigatse Dzong is a historic fortress steeped in Tibetan tradition. This architectural gem showcases classic Tibetan aesthetics with its white-washed walls, adorned with vibrant red and gold trim, intricate carvings, and decorative details. The fortress is encircled by a protective moat, featuring four gates, each guarded by a pair of majestic stone lions. Key structures within the fortress include the Red Palace, the White Palace, and the Assembly Hall, which houses a magnificent Buddha statue, inviting you to explore the rich history and culture of Tibet in this captivating setting.
DAY 9
Lhasa to Lanzhou | Bingling Thousand Buddha Caves
Explore Ancient Marvels at Bingling Thousand Buddha Caves: Discover the awe-inspiring Bingling Thousand Buddha Caves, a mesmerizing cave complex that spans 200 meters and traces its history back to the Western Qin, North Wei, Sui, Tang, Song, Yuan, Ming, and Qing dynasties (spanning from the 3rd to the 18th centuries). These caves are invaluable treasures, offering invaluable insights into Chinese painting history and the propagation of Buddhism during this era.
During the prime season, from June to October (and sometimes as late as July), embark on a captivating journey aboard tourist boats departing daily from the dam to Bingling Si. However, during the winter months, the water level recedes too low for boat access, and road access becomes unavailable. Fear not, as steps have been thoughtfully carved into the rock-face, ensuring you can still explore these incredible caves at your own pace.
Bingling Temple Grottoes - A Tapestry of Time: Behold one of China's grandest ancient Buddhist temple complexes, the Bingling Temple Grottoes, home to an astounding array of statues and frescoes spanning the Qin to Ming dynasties (from the 3rd to the 18th centuries). Delve into a world where approximately 183 caves showcase the evolving cultures, clothing, and physical characteristics of revered deities. The earliest Buddhist carvings, dating back to around 420 AD, exhibit Indian features and attire.
Among the main attractions, you'll encounter a towering 27-meter-tall (88 feet) seated Buddha, a testament to the spiritual devotion and artistic mastery of this bygone era, with an age of approximately 1,200 years.
DAY 10
Lanzhou to Tianshui | Mount Maiji Grottoes
Discover the Mystical Mount Maiji Grottoes: Nestled just 30 kilometers southeast of Tianshui City, the Mount Maiji Grottoes rank among the prestigious Four Great Buddhist Grottoes of China. (The other three are the renowned Mogao Grottoes in Dunhuang, Gansu Province, the captivating Longmen Grottoes in Luoyang, Henan Province, and the historic Yungang Grottoes in Datong, Shanxi Province.)
Explore the Heritage of Mount Maiji: Embark on a journey to Mount Maiji, where you'll uncover a treasure trove of ancient Buddhist grottoes, each revealing intricate sculptures and vibrant murals that bear testament to China's rich spiritual history and artistic legacy. As one of the Four Great Buddhist Grottoes, Mount Maiji offers a glimpse into the profound tapestry of Chinese culture and devotion. Don't miss the opportunity to immerse yourself in the mystical aura of this sacred site, where the past comes alive through the intricate carvings and vivid paintings that adorn its caves.
DAY 11
Lanzhou to Zhangye | The Rainbow Mountains of Zhangye Danxia
Explore the Rainbow Mountains of Zhangye Danxia: Uncover the breathtaking beauty of Zhangye Danxia National Geological Park, also known as the "Rainbow Mountains," just 40 kilometers from Zhangye. Here, you'll witness remarkable geological formations, unique to the arid regions of Gansu and Qinghai provinces.
A Vivid Landscape: This geopark boasts two stunning parts: Qicai Danxia Landforms and Binggou Danxia Landforms. Qicai Danxia, surrounded by undulating hills, offers a captivating display of rock strata in a multitude of colors. Geologists describe it as "window lattice and palace-shaped Danxia topography."
DAY 12
Zhangye to Turpan | The Giant Buddha Temple
Giant Buddha Temple - Home to China's Largest Indoor Reclining Buddha: Nestled in the southwestern corner of Zhangye city, the Giant Buddha Temple, or Dafo Si, welcomes you with China's largest indoor reclining Buddha. This sacred site offers a glimpse into the spiritual and artistic heritage of the region.
Mati Temple Grotto - Where Nature, Art, and Culture Unite: Located approximately 65 kilometers north of Zhangye in the Gu Minority Autonomous County of Su'nan, the Mati Temple Grotto is a picturesque destination that harmoniously blends grotto art, the scenic beauty of Qilian Mountain, and the rich culture of the Yugu Minority. Here, you'll discover an enchanting landscape featuring mountain vistas, cave art, quaint monasteries, villages, and the vibrant traditions of the Yugu minority.
Wooden Tower of Sui Dynasty - A Testament to Ancient Craftsmanship: Originally erected during the Sui Dynasty and meticulously restored in 1926, the Wooden Tower of Sui Dynasty stands as a nine-story marvel, soaring to a height of approximately 40 meters. Among China's finest wooden towers, this architectural gem once safeguarded precious Buddhist relics, adding an extra layer of historical significance to your visit.
DAY 13
Turpan | The Jiaohe City Ruins
Discover the Ancient Jiaohe City Ruins: Step back in time as you explore the Ruins of Jiaohe Ancient City, built by the ancient Cheshi people during the Qin Dynasty (221–206 BC) and the Han Dynasty (206 BC–220 AD). Nestled in the Yarnaz Valley, just 8 kilometers (5 miles) west of Turpan, this ancient city was meticulously carved and constructed from the sun-baked, yellow-gray earth of a narrow, 30-meter-high, 1.5-kilometer-long island within a river. As you wander through its historic remnants, you'll enjoy panoramic views of lush vineyards, orchards, and the stark contrast of desert landscapes and rugged mountains.
Explore the Bezeklik Thousand Buddha Caves: Venture to the Bezeklik Thousand Buddha Caves, a rock-cut marvel featuring the most extensive collection of caves and frescoes in the Turpan area. Located on the western cliffs of the Wood Valley in the Flaming Mountain region, approximately 45 kilometers from Turpan city, these caves offer a glimpse into ancient artistry and spirituality. While many murals have weathered the test of time, some have regrettably succumbed to the elements.
Conquer the Flaming Mountain: Prepare for an adventure as you traverse the Flaming Mountains, China's hottest locale, and an iconic backdrop to the cradle of Turpan's ancient civilization and oasis agriculture. These fiery peaks provide a dramatic contrast to the region's fertile oases and picturesque scenery, inspiring legends and stories, including the timeless epic "Journey to the West."
DAY 14
Turpan to Dunhuang | The Singing Sand Mountains
Explore Turpan's Historical Gem - Suleiman Minaret (Sugong Tower): Discover the grandeur of Suleiman Minaret, also known as Sugong Tower, a testament to history and Islamic heritage. This towering masterpiece stands as the largest ancient tower in Xinjiang and the sole ancient Islamic minaret in all of China. Situated just 2 kilometers southeast of Turpan's vibrant center, the minaret offers a captivating glimpse into the region's rich past.
Journey to the Singing Sand Mountains and Crescent Spring: Embark on an unforgettable adventure to the Singing Sand Mountains, also known as Mingsha Shan, located just 6 kilometers (4 miles) south of Dunhuang. Here, you'll encounter the enchanting Crescent Spring, an oasis amidst the desert's arid landscapes. The spring earns its name from the crescent-shaped lake that gracefully nestles between two colossal sand dunes. Despite the region's dry climate, this remarkable pool remains a serene oasis, defying expectations.
DAY 15
Dunhuang | Yulin Grottoes
Explore the Mystical Yulin Grottoes: Uncover the enchanting Yulin Grottoes, nestled within the scenic embrace of Qilin Mountain, approximately 180 kilometers from the renowned Mogao Caves. The name "Yulin" is a tribute to the graceful elms that adorn the valley, offering a picturesque backdrop for your journey into the past.
As you traverse the valley road, you'll be transported to a time when poets composed verses and brave soldiers roamed these landscapes. The grottoes, adorned with captivating murals and sculptures, beckon you to immerse yourself in the rich history and artistry of this remarkable destination. Discover the echoes of the past and embrace the serenity of Yulin Grottoes on your unforgettable voyage through China.
DAY 16
Dunhuang | Mogao Caves
Discover the Mystical Mogao Caves: Embark on an extraordinary journey to the Mogao Caves, a UNESCO World Heritage site that holds the keys to China's rich history and artistic heritage. Guided tours, available in English, German, French, and Japanese, allow you to explore this cultural treasure alongside fellow travelers.
While there are approximately 30 caves open to the public, your tour typically includes a selection of 10 caves, thoughtfully curated by your guide to provide a representative experience of the entire site. Each cave unveils a unique chapter of history, offering a glimpse into the world of ancient China.
Unveil the Treasures of the Western Thousand Buddha Caves: Delve into the Western Thousand Buddha Caves, where remarkable carvings from the Wei Dynasty (220-265 A.D.) grace the walls. Among these treasures, you'll discover a precious artifact—an exquisite calligraphic piece, donated by a monk to honor his parents. This historical site offers a window into the artistry and devotion of a bygone era.
DAY 17
Dunhuang to Shanghai | Yumenguan Pass
Yangguan Museum - Unveiling Treasures of the Era: Visit the newly constructed Yangguan Museum, a treasure trove of artifacts beautifully showcased. Immerse yourself in the rich history and culture of the region as you discover the wonders of this captivating museum.
Yumenguan Pass - A Glimpse into Han Dynasty Legacy: Journey to Yumenguan Pass, once a significant western gateway of the Han Dynasty (206 B.C. - 220 A.D.). While time has weathered its grandeur, the remnants still evoke the splendor of a bygone era, offering a glimpse into the past.
Yadan National Geological Park - The Enigmatic Evil City: Explore the enigmatic Yadan National Geological Park, famously known as the "Evil City." Located just south of Wubao town in Hami, approximately 20 kilometers from Wubao and 100 kilometers from Hami city, this unique destination is renowned for its nocturnal sounds and surreal rock formations, resembling animals and world-famous attractions.
Great Wall of Han Dynasty - Defending Against the Xiongnu: Unearth the history of the Great Wall of the Han Dynasty, erected to safeguard against the nomadic Xiongnu during the Han Dynasty (206 BC - 220 AD). As you trace the ancient fortifications, you'll trace the footsteps of history and appreciate the significance of this monumental structure.
DAY 18
Shanghai| The Bund and Zhujiajiao Water Town
Experience the allure of The Bund, a historic embankment along the Huangpu River. Marvel at the well-preserved European-style buildings that line its promenade, offering a glimpse into Shanghai's trading past. Immerse yourself in the vibrant atmosphere that now defines The Bund, with its modern developments, chic restaurants, upscale shops, and lively bars. Be sure to visit in the afternoon or evening to witness the enchanting lights that illuminate the area.
Visit the impressive Shanghai World Financial Center, a soaring skyscraper that serves as a symbol of Shanghai's prosperity. Take in awe-inspiring views from its observation deck, the highest in the world, and explore the diverse offerings within the building, including hotels, apartments, restaurants, shopping malls, and offices.
Indulge in a Zhujiajiao Boat Ride, where you can peacefully glide along the water and admire the town's scenic highlights. Discover historical attractions such as the ancient pharmacy, Post Office, art galleries, temples, museums, and gardens during the 20-minute ride. Allow the intimate setting of the boat to provide a personal experience of this charming water town.
DAY 19
Shanghai| Yuyuan Garden and Shikumen
Explore the enchanting Yuyuan Garden, a meticulously designed private garden showcasing classic Chinese architecture. Immerse yourself in the peaceful ambiance as you admire the rockeries, pavilions, ponds, and corridors. Don't miss the bustling marketplace surrounding the garden, offering a blend of culinary delights, handicrafts, and souvenirs.
Visit the revered Jade Buddha Temple, home to invaluable Buddha statues carved from precious white jade. Experience the vibrant atmosphere as worshippers and visitors gather, immersing yourself in the spiritual energy the temple offers.
Take a leisurely stroll through Shanghai's Old Street, where well-preserved traditional houses and narrow lanes transport you to the bygone era of the city. Engage with local life and explore the various shops and stalls, filled with antiques, crafts, and souvenirs, allowing you to discover unique treasures.
Experience the distinctive Shikumen style of housing and witness its evolution from residential neighborhoods to modern gathering places filled with bars, tea houses, and entertainment centers. Don't miss the opportunity to glimpse into the past at Wu Li Xiang, an exhibition that showcases the furnishings and essence of traditional Shanghainese homes.
DAY 20
Shanghai Departure
Tour Price
FromUS6,000 p/p
Based on a private tour for 2 people. Price varies depending on program, travel date, number of people and chosen hotel
Price includes:
Private air-conditioned business car with big windows and ample space
Activities, hotels, and meals listed in the itinerary
24/7 helpline for while you are traveling
Tour code: cht-cx-55
Your 1:1 travel consultant will reply within 1 working day.