Classic Tibet and Chengdu Panda Tour
13-Day Private China Tour: Chengdu– Lhasa– Shigatse–Nyingchi–Bomi–Ranwu
Discover the cultural treasures of Chengdu before journeying to the mystical city of Lhasa, where ancient monasteries and sacred temples await. Explore the enchanting beauty of Shigatse, the spiritual center of Tibet, and immerse yourself in the untouched wilderness of Nyingchi, with its stunning lakes and blooming forests. Experience the remote charm of Bomi and the stunning turquoise waters of Ranwu Lake.
The itinerary below is only one possibility. Tips to tailor-make your trip are offered as inspiration. Send us details of your preferences and our travel experts will customize this trip to suit your interests, tastes, and budget.
Tour 'Wow' Points
Experience Taking Care of a Cute Panda

Witness the Famous Potala Palace

Embrace the Serene Beauty of Ranwu Lake

Admire the Famous Midui Glacier

Why Choose Us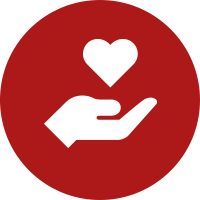 Your Wellbeing is Our Priority.
1-to-1 travel expert
Vaccinated guides
Private Rides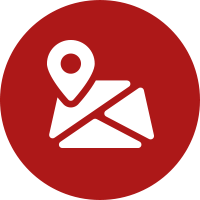 Your Trip is Perfectly Planned.
Less crowded
Exclusive Exciting Experiences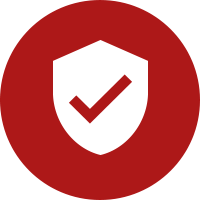 Your Booking is Risk-Free.
No cancellation fee (up to 22 days before departure)
Free changes
Finish Your Booking in as Quick as 1 Day
1. Tell us your dream travel idea
2. Work out your unique plan with 1 to 1 expert advice
China Highlights, Asia Highlights, and Global Highlights collaborate to provide families and couples with personalized and stress-free experiences in diverse destinations.


Olivia Tian, a sunshine tour guide!

In October, my friend Amy booked a tour with Chinahighlights, Olivia Tian was our guide in Beijing, she is such a sweet n happy person to be around, not only she gave us the best guide service, also very accommodating, alter the plan as per our interest, took us to very local shopping n food district. Above all, she takes awesome pics, very patient!! Thank you so much for such pleasant 5 days in BJ, look forward to see you when we are back in China, Olivia!!

more

Dec 2023, Venture216019

One whole of a good experience !

Kevin was always making flexible arrangements for us making sure we meet our needs. Kevin also walked us to our desired restaurant daily making sure all are well before he left. Kudos to the whole team. Highly recommend ?

more

Dec 2023, Cornelius C

China is Amazing Wonders that do not stop coming at you.Great country

Great job,Loved every minute of it,Ethan did an amazing job,True Ambassador of China,Just like the Chinese people,Friendly, dignified and hardworking,Very happy.China Highlights exceeded expectations and then some,I will never even think of travelling with another company.

more

Dec 2023, Philip Sardar /Maps10321171537

Wonderful trip to Beijing and Xian

Had a great trip to bejing n xian. Our guide lily liu is so well versed in english and we have no worry here at all. We managed to dine in great halal restaurants though out our trip. Highly reccomended to all muslims travellers.

more

Dec 2023, Efen Reyes

Great experience, highly recommended!

Additionally, she helped me with all my personal needs like getting a SIM card, finding an ATM, shopping, dining, checking in at the train station, hotel, suggested a couple additional very entertaining art events. Was also punctual and spoke good English.

more

Nov 2023, Wayne S.

Excellent tour with Tom from China Highlights

We used China Highlights for the 3 days of our Beijing trip. Tom was a fantastic guide. Very knowledgable with excellent English. He was able to accommodate changes to our tour at short notice, allowing us to make the most of our limited time. Couldn't recommend highly enough

more

Nov 2023, Ross

Magical Adventure

Wow this tour was honestly the best tourI have ever taken! Our guide Simon Yao was simply superb! His English was excellent and he was very easy to talk to. He was personable and friendly but not overpowering or overbearing. Very knowledgeable about history. Thankfully the weather was good so we were not super hot !Finally at the wall we were amazed by it's beauty and grandeur. It really is something and pictures don't do it justice.

more

Nov 2023, Annika M

Excellent two day visit to Great Wall

Our guide 'Mark' was incredible. So friendly, knowledgable and funny. The itinerary was perfect, we got to see two different parts of the Great Wall (one of which at night which was magical) and our hotel stay in Gubei was wonderful. Highly recommend to anybody visiting Beijing

more

Nov 2023, James_Wolstenholme

Great Experience from start to finish!

Jack was my guide and his local knowledge and English skills were fantastic. He was punctual, friendly and willing to flex as we went about our tour. Couldn't recommend China Highlights more!

more

Nov 2023, Scott Smith

Family tour

Helen in Beijing - thanks for paying great attention to details, for your small surprises for the children every day, for selecting amazing restaurants, and leading wonderful walking tours. Your cheerfulness added to our enjoyment.

more

Nov 2023, Kamila

Great day out with Mark, thanks China Highlights!

We did a 1 day private tour with China Highlights to see Tiananmen Square, Forbidden City, and the Mutianyu section of the Great Wall. Communication was great throughout - from trip planning/booking with Roger and from our guide Mark who contacted us the day before to confirm meet up time/location. Avoided a lot of the queues and definitely learned quite a bit of history from our guide Mark…thanks again! No language barriers/issues…highly recommended.

more

Nov 2023, ykeezy

China Three (3) Cities Tours

To the tour guides, Ethan, Jason and Tony, you guys have made my visit an awesome and memorable experience. All the tour guides spoke english and communicated very effectively. They are knowledgeable about all the sites visited including, Great Wall of China, The Forbidden City, Panda Breeding and Research Center, Leshan Giant Buddha, Hallelujah Mountains, Zhangjiajie Grand Canyon and Glass Bridge, and Tianmen Mountain. The tour guides ensured I got the most out of my time I stayed in the various cities Beijing, Chengdu and Zhangjiajie.

more

Nov 2023, Kadar

13 days in China

We booked a 13 day's tour of China with China Highlights. Our travel advisor, Ms Leah Zhou organised an itinerary that suited what we wanted. She was really helpful and patient will all our needs. Leah helped us organised our 30th Wedding Anniversary Dinner and my 60th Birthday celebration?? in Beijing. For this to be possible, she had to liaise with our guide in Beijing. The flowers and cake were a real surprise. My husband and I, were really touched at the good service provided by China Highlights and Ms Leah Zhou. Thank you China Highlights and Ms Leah Zhou for your constant care of your customers. I will certainly recommend China Highlights to my friends.

more

Nov 2023, Eda Adams

Perfect Beijing experience

Covering all major sights our exploration of Beijing and surroundings was flawless guided by Lily, along with her knowledgeable and balanced information on Chinas culture and history. In particular, Lily was able to adjust the tour according to personal preferences, e.g. focus on photography, as well as suggesting additional activities like an impressive authentic artistic show. I highly recommend China Highlights as China tour operator and Lily Liu as excellent guide regarding the Beijing area.

more

Nov 2023, Perfect Beijing experience

Our first trip to Beijing

Our tour guide was Lucy Yubo. She was awesome. Very friendly, informative and passionate about her job. We really enjoyed her company and guidance.

more

Nov 2023, Sreelatha Reddy

Anne and Bob's tour of Beijing

We did the China Highlights tour of Beijing with our excellent guide Mark and his driver. We thoroughly enjoyed seeing the Beijing highlights including the Lama Temple, the Tiananmen Square, the Forbidden City and the Lama Temple. The Summer Palace with the boat ride and the Garden of Virtue and Harmony were memorable also and the Mutianyu Great Wall was a highlight. We were impressed with Mark as a guide. He knew his history and he was kind and thoughtful. He took us to some excellent restaurants and we were introduced to some beautiful food. We enjoyed his company and will always remember him.

more

Nov 2023, BendigoBob

Excellent end to end service

Helen is a positive, full of knowledge, experienced guide.She provided us an implacable service abd experience for 3 days .Highly recommended

more

Nov 2023, Sariel Engel

Amazing Beijing Tour with Risa!

Risa gave us a wonderful tour of the city! She thoroughly explained the cultuaral importance of each exhibit while also educating us on the Chinese culture. Appreciated having this wonderful Beijing trip with Risa:)

more

Nov 2023, Angelica M.

Amazing Beijing Tour With Risa!

We were very kindly received in Beijing by our tour guide Risa. She gave us a very thorough tour of the city and showed us wonderful places, while also explaining the important history/culture of China! Very beautiful city filled with many things to do and full of culture! This was very well planned and made it very easy for us to visit the city and foreigners:) Thank you Risa!

more

Nov 2023, Angelica M

Do Beijing like a local

They organised my trip very quickly and efficiently. On the day, Anna was very friendly to me, my mum and my baby. Very accommodating to our needs. The car was immaculately clean and very comfortable. We visited everything we initially wanted and more. Also, Anna took us to the best meal we had in China. It makes a difference to have a local choosing the dishes!

more

Nov 2023, Natali A
Itinerary Quick Look
Here is a suggested itinerary. We are happy to customize a tour according to your interests.
Your private guide will be ready to meet and greet you at the arrival hall in Chengdu. A comfortable private car with an experienced driver will transfer you directly to your hotel. Your guide will help you to check-in.
DAY 2
Chengdu| The Panda Breeding and Research Center
Embark on an unforgettable journey in Chengdu with our one-day tour. Start by visiting the Panda Breeding and Research Center, where you'll witness the highly successful breeding program amidst bamboo groves. Explore the panda museum to learn more about these fascinating animals. Afterwards, immerse yourself in the vibrant atmosphere of Jinli Old Street, sampling local snacks and discovering traditional architecture.
Don't miss the chance to visit the iconic "I Am Here" Panda Sculpture, a massive art installation that has become a trendy landmark. Indulge in the unique experience of Panda Post, where you can purchase panda-themed items and even mail a postcard to your future self.
End your day with a sizzling culinary adventure by trying the famous Sichuan Hotpot. Let your taste buds be tantalized by the numbingly spicy flavors of this traditional Chengdu cuisine. Our knowledgeable guide will be there every step of the way, ensuring you make the most of your trip. Prepare for an enchanting journey filled with giant pandas, cultural delights, and unforgettable experiences.
DAY 3
Chengdu to Lhasa| The New Century Global Center
Head to the New Century Global Center, Chengdu's extraordinary gift to the world. As the largest freestanding building globally, This architectural wonder houses a vibrant city within, featuring businesses, offices, shopping malls, theaters, and even two five-star hotels. Families will find the New Century Global Center particularly appealing, offering a plethora of entertainment options for children. They can enjoy a unique indoor beach experience at Paradise Island, complete with a wave pool.
Additionally, an indoor ice-skating rink, a bowling alley, and a children's play area are available, ensuring a fun-filled day for everyone. Don't forget to catch a kid-friendly movie at the large cinema, catering specifically to younger audiences. Located just 30 minutes away from Chengdu City Center, the New Century Global Center awaits, promising mesmerizing sights and exciting activities that will leave you with cherished memories of your time in Chengdu.
DAY 4
Lhasa | The Potala Palace
Your exploration begins at the stunning Potala Palace, a UNESCO World Heritage site. This formidable fortress-like structure, also known as the winter residence of the Dalai Lama, stands majestically at an elevation of 12,139 feet. As you navigate its 13 stories, take in the grand views and be amazed by the collection of over 1,000 rooms filled with centuries-old statues, stupas, murals, and artifacts, each echoing tales of Tibet's vibrant history and spiritual traditions.
Move next to another UNESCO World Heritage site, the Jokhang Temple. Arguably the most revered spiritual site in Tibet, this temple resonates with the devotions of innumerable devotees and stands as a humbling testament to Buddhism's enduring influence on Tibetan culture.
Adjacent to the temple is the bustling Barkhor Street, ringing with the chants of circling pilgrims and the lively chatter of street vendors. Engage your senses as you browse through a myriad of stalls offering traditional Tibetan arts and crafts such as prayer wheels and jewelry.
DAY 5
Lhasa | The Drepung and Sera Monastery
Your day commences with a visit to Drepung Monastery in the morning. Once one of the "three great" Gelug monasteries of Tibet, Drepung was founded in 1416, making it an important keystone of Tibetan history and religion. Explore the Ganden Palace nestled within the monastery, previously the residence of the Dalai Lama before the Potala Palace assumed that role.
In the afternoon, your adventure continues at Sera Monastery. Another of the "three great" Gelug monasteries, it dates back to 1419 and resounds with historical and spiritual significance. The tour's unique highlight is the opportunity to witness the lively Monks' debate, a long-standing tradition held daily from 3 to 5 pm. It's an unforgettable spectacle of lively, animated discourse on Buddhist doctrines, further adding to the insight towards practicing faith.
DAY 6
Lhasa to Shigatse| The Yamdrotso Lake
Your adventure begins with a drive from Lhasa to Gyantse, stopping to appreciate the Gampala pass. At an elevation of 4790m, Gampala offers memorable sweeping views over the turquoise Yamdrok-tso, a holy lake nested at 4400m and framed by a picturesque backdrop of snow-capped mountains.
Continuing your journey westward towards Gyantse, be ready to be dazzled by the spectacle of the Karola Glacier, Simila Pass, and Manla Reservoir, each presenting a unique aspect of Tibet's varied and spectacular landscapes.
Once arrived in Gyantse, visit the historic Pelkor Monastery and the striking Gyantse Kumbum, a notable Tibetan Buddhist stupa. These richly decorated sites provide a unique look into the region's spiritual traditions and artistic expressions.
DAY 7
Shigatse to Lhasa | The New Palace of Panchen Lama
Take a short, 20-minute walk south from the Tashilunpo Monastery to reach the Summer Palace, also known as The New Palace of Panchen Lama. This architectural gem was constructed in 1954 as a residence for the 10th Panchen Lama. Don't miss out on this well-preserved piece of history during your visit.
DAY 8
Lhasa to Nyingchi | The Basomtso Lake
Immerse yourself in the tranquil beauty of Basomtso Lake, an unspoiled natural wonder spanning 26 square kilometers (10 square miles). The glistening green waters offer a serene mirror to the picturesque snow-capped peaks that frame the horizon.
Basomtso, nestled in the Cuogao Village, Gongbujiangda County, Nyingchi, is nestled in the valley at the upper reaches of the Ba River. Located 50 km from the town of Gongbujiangda, 39.6 km from the National Highway No. 318, and a 370-km journey from the Tibetan Capital Lhasa, it provides an escape that promises both tranquility and scenic wonder.
DAY 9
Nyingchi | Benri Mountain
Benri Mountain: Situated just 6 kilometers (3.7 miles) from the Bayi Town of Nyingchi City, Benri Mountain, also known as Biri Mountain, stands as a beacon of spiritual diversity. This sacred mountain holds a dominant place in Tibetan religious history. It is identified with the Bon Sect, a pre-Buddhist religion in Tibet.
Legend has it that Tonpa Shenrab Miwoche, founder of the Bon Sect, practiced Bon doctrines on this mountain, infusing the site with spiritual significance. Towering at an altitude of about 4,572 meters (15,000 feet), the proud mountain boasts of picturesque scenery year-round. Each season unfolds its own chapter of beauty, from the blanket of blooming flowers in spring and summer, a canvas of red and yellow leaves in fall, to a crystalline wonderland in winter.
Enshrouded by dense fog and void of any distinct peak, the mountain retains a sense of mystique for its visitors.
Cuomujiri: At the heart of the Biri Mountain National Forest Park lies Cuomujiri. Nestled at approximately 3,400 meters above sea level, this core area exudes a distinctive sense of tranquillity and natural charm that extends across the entire forest park. Experience a unique balance of breathtaking landscapes and intriguing history during your visit.
DAY 10
Nyingchi to Pomi | The Lulang Forest Area
Venture into the enchanting Lulang Forest Area, where the most striking feature awaits at Bagyai Village in Nyingchi County. Here, a sprawling forest of Tibetan cypresses spans approximately 10 hectares. Located at an elevation of 3,040 meters above sea level, this exceptional woodland offers a unique ecological experience for nature lovers and trekkers alike. Get ready for an immersive journey through this lush, verdant landscape.
DAY 11
Pomi to Ranwu| The Ranwu Lake
Take a moment to embrace the serene beauty of Ranwu Lake. Majestic and tranquil, its clear blue waters are often dotted with occasional branches, while verdant grasslands and diverse plant life thrive by its banks. The landscape harmonizes perfectly with the distant snowy mountains, painting a peaceful ambiance. As seasons change, so does the color of the lake, providing a shifting panorama of picturesque splendor. From the mirror-like reflections of trees in spring and summer, to the misty allure in fall and winter, Ranwu Lake is an ever-changing dreamland of natural beauty.
Embark on the exhilarating journey from Bomi to Ranwu. The road, lush with thick trees, hosts streams of water, swirling birds of prey, snow-capped mountains, pictorial lakes, and quaint villages. This ride is not only beautiful but an encounter with the soul of the region.
DAY 12
Bomi to Chengdu| The Midui Glacier
Regarded as "One of Top Six Most Beautiful Glaciers in China" by China National Geography Magazine, the Midui Glacier awaits your admiration. Located approximately 100 kilometers east of the Bomi County in Yupu Town, Nyingchi Prefecture, the Glacier's grandeur ranges from 2,400 to 6,800 meters in altitude. Admire how it majestically holds onto its thick layers of snow and ice throughout the year, offering an unforgettable encounter with nature's icy realm.
Tour Price
FromUS3,900 p/p
Based on a private tour for 2 people. Price varies depending on program, travel date, number of people and chosen hotel
Price includes:
Private air-conditioned business car with big windows and ample space
Activities, hotels, and meals listed in the itinerary
24/7 helpline for while you are traveling
Tour code: cht-cx-50
Your 1:1 travel consultant will reply within 1 working day.