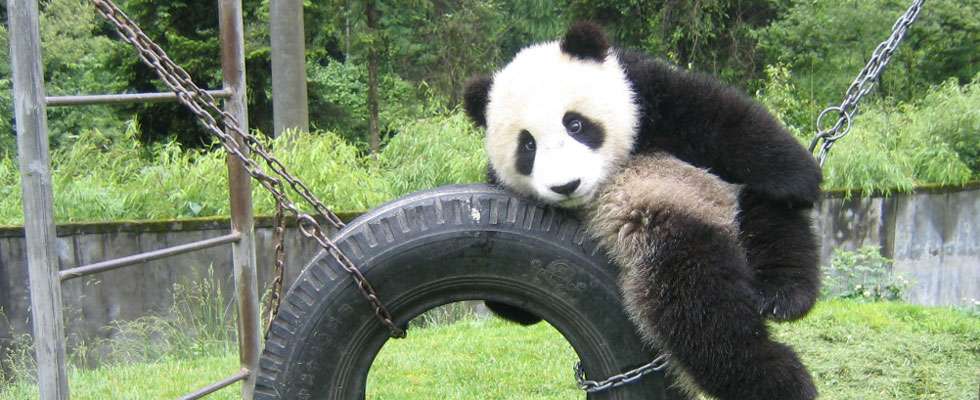 Panda Keeper and Chengdu Highlights Tour
Panda
Photography
Nature
Culture
Join an International Internship Program or Panda Keeper Program to have an opportunity to get to know more about pandas and take care of them. This special experience is only available in Chengdu. You probably won't escape the cleaning duties in the enclosure or collecting and weighing the panda poop. All this and more!
Note: The Panda Keeper Program is getting more and more popular. The following dates have already been fully booked. To maximize your opportunity to get close to pandas, please inquire soon to check the availability on the rest of the dates. First Come First Served!
September: 18th, 25th, 27th, 28th
October: 1st, 2nd, 5th, 6th, 7th, 18th
November: 30th
Highlights
Join a Panda Keeper Program to take care of pandas
Glimpse Chengdu from olden times at the actual archaeological dig site of Jinsha Museum
Wander in the old districts of Jinli Street for trinkets and local snacks
What's Included
Entrance to scenic spots listed in the itinerary
Panda Keeper Program fee at Dujiangyan Panda Base
Guiding by experienced English-speaking tour guide
Private transfers between the airport, attractions, and hotel
Lunches mentioned in the itinerary
Hotel accommodation with breakfast
Price Per Person in US Dollars
| Nov.1 - Mar.31 | 5-star | 4-star |
| --- | --- | --- |
| 2-5 People | $749 | $639 |
| 6-9 People | $599 | $499 |
| Apr.1 - Oct.31 | 5-star | 4-star |
| 2-5 People | $779 | $679 |
| 6-9 People | $629 | $529 |
Suggested Itinerary
Your private guide will be on time and waiting in arrivals. A comfortable private car (non-smoking) and experienced driver will transfer you to the hotel.
Accommodation
Tibet Hotel Chengdu (4-star)/Sofitel Chengdu Taihe (5-star).
Day 2
Jinsha Site Museum, Wenshu Monastery, Wangjiang Park, and Jinli Street
Jinli Old Street
This morning you will visit the Jinsha Site Museum to travel back in time to ancient Chengdu. Located in northwestern urban Chengdu, the Jinsha Site Museum has been hailed as one of the major archaeological discoveries in China in recent years, where the 3,000-year old Sun and Immortal Bird (the symbol of Chengdu) was discovered. Then pay a short visit to Wenshu Monastery, an oasis of peace in the city.
After lunch, you will be escorted to the next destination. Wangjiang Park is where the former residence of the famous female poet Xue Tao (768–831) was located. There you will visit the romantic poet's tomb, appreciate the ancient Sichuan-style architectures, and take a deep breath in the verdant bamboo forest, where there are more than 100 species of bamboo.
You will feel Chengdu's relaxation in Jinli Street, a commercial street with a history of over 2,000 years. In this 550-meter street, you will feast on numerous Sichuan-style snacks, bargain for stylish local crafts, and imagine the bustling of the past with the rows of ancient-styled buildings.
Accommodation
Tibet Hotel Chengdu (4-star)/Sofitel Chengdu Taihe (5-star)
Day 3
One-Day Giant Panda Keeper Program at Dujiangyan Panda Base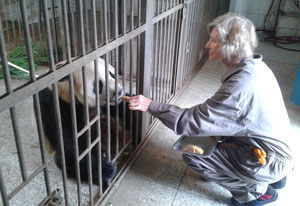 Panda Keeper Program
It takes about 90 minutes to drive from your hotel to Dujiangyan Panda Base. On this day, you will start early and arrive before 8:30am, when the morning program begins.
During the program, you will learn more about this endangered species, and help take care of them under the guidance of the staff. Activities may include cleaning the enclosure, weighing and cleaning bamboo, making panda cakes, feeding the pandas, watching a panda movie, and attending a panda lecture. At the end of the program you will receive a panda keeper certificate.
Lunch will be arranged at the canteen of Dujiangyan Panda Base. Due to the limited choices of restaurants, if you don't want to eat the meal at canteen, we can escort you to a simple local restaurant run by farmers near Dujiangyan Panda Base. You can order and pay for the meal at your own expense.
After the program, drive back to your hotel in Chengdu at around 5pm.
GOOD TO KNOW
The program is subject to change without notice and is totally dependent on the program of the day at Dujiangyan Panda Base. We cannot guarantee that the programs listed above will all be provided. We will make our best efforts to ensure your day is special. At present, no health check is needed. China Highlights will help you get the health certificate that the base requires.
Accommodation
Tibet Hotel Chengdu (4-star)/Sofitel Chengdu Taihe (5-star)
After breakfast at the hotel, your private guide and driver will escort you to the airport in time and make sure everything goes smoothly before saying goodbye.
Trip Notes
1. Tailoring Your Tour
This tour is very flexible. You can alter the itinerary, extend or shorten it to suit your price, interest, and schedule:
If you would like to book the hotels on your own, we can remove the hotel cost from quotation.
If one-day program is not long enough for you, we can extend the program to 2 days. You can stay overnight in Dujiangyan city after the first day's program. The arrangements for the 2 days are similar.
Please inform your travel advisor about your preference.
2. Panda Keeper Program
As the first tour company in China to operate the program, China Highlights has developed stable relationship with the Dujiangyan Panda Base. Sometimes the program is subject to change due to force majeure. Usually we are able to get the first-hand information that is very helpful for your tour arrangement. Your early booking is also useful to guarantee the availability of the program. Sometimes the activities listed in the description will be adjusted according to health condition of the pandas. Hope customers can understand this.
If your time is limited, you can only join the activities in the morning. The price is the same.
3. Children as Volunteers
The age restriction of volunteer is between 12 to 65 years old. Even though the pandas look harmless, they are carnivores. Parents must ensure that they prevent their children from coming into direct contact with the pandas. The cost for children of 12 years old and above is the same as the cost for adults.
If your children are between 2–11 years old, you can still take them with you during the program. The children can not enter the room where the panda cage is, but they can stand at the gate of the room to wactch you feeding a panda and cleaning the cage, which takes around 30 minuites. Your guide will help to take care of them. If your children are under 2 years old and you take care of them throughout the day, no tour cost is needed.
If your children are under 2 years old and you take care of them throughout the day, no tour cost is needed.
4. Taking Photos with Panda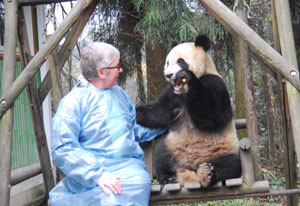 Photo with Panda
A donation program that allows you to take pictures with a panda next to you for about 20 seconds is not included in the Panda Keeper Program. The donation amount is CNY1,800 per person [August 2017].
Only 20 tourists are allowed to take close-up photos with pandas each day. If you would like to take part in this donation program, please tell your travel advisor in advance because we have to book it at least one week in advance. This program is subject to the availability of pandas on that day. Please take enough CNY cash, as payment by a non-Chinese credit card is not accepted there.
Please note the photo program is totally depends on the availability of the pandas on that day. We will double check on the booking one day in advance and inform you as soon as there is any unexpected change.
5. Dress Code
To protect yourself when carrying bamboo, please do not wear short pants or slippery footwear.
Also, pandas have a very keen sense of smell. As you will get very close to them during the tour, please do not wear perfume or nail polish. Our sincere thanks for your extra care and respect towards the pandas.
6. Recommended Option
If you don't want to join a panda keeper program, and only want to hold a panda for photos, the tour on Day 3 takes about 5 hours. Dujiangyan Irrigation Project, 30 minutes away by car, is recommended to enrich your day with some cultural elements. A UNESCO World Heritage site, it has been irrigating the whole Chengdu Basin for well over 2,000 years.
Itinerary:
8:30am: Collection from your hotel in Chengdu.
10:00am: Arrive at the Panda Base in Dujiangyan and tour around it.
11:00am: Hold a panda for some photos. CNY1,800 is required. Please take enough Chinese cash.
11:30am: Lunch at a local restaurant.
1:30pm: Arrive at Dujiangyan Irrigation Project and start the tour there.
4:00pm: Finish the tour and transfer back to Chengdu.
5:30pm: Arrive at your hotel in Chengdu.
Feel free to tell us your requirements and interests, and we will be happy to help you arrange a trip using our professional knowledge and experience.
7. Booking Procedure:
Step 1: Submit your name, email address and traveling dates for the tour.
Step 2: The Volunteer Program and option to hold a panda for some photos have a limited daily quota. You can choose to make payment via PayPal and your request will be listed as our top priority. We guarantee a 100% refund if you are not satisfied.
Step 3: Receive a reply within 24 hours. The tour will be tailor-made to meet your requirements and the booking confirmed.
Step 4: Your guide will call you at the hotel one day before departure or leave a message to double check the collection time with you.
Step 5: Enjoy the tour with panda!
8. Payment Methods:
We now offer three payment methods: PayPal, credit card authorization via fax, and wire transfer. PayPal is recommended for its safety and efficiency. You can pay with USA dollars, Australian dollars, European dollars, and British pounds directly with your credit card or debit card if you do not have a PayPal account.
9. Cancellation Policy:
In the event of cancellation, we will refund any payment made to China Highlights (unless any cancellation fee is applicable) within 14 days of our receipt of your written cancellation request. Visit here for more details.
10. Gratuities to Guide or Driver
Tips to the guide and driver are not included. If you are satisfied with their service, our recommendation for tipping would be:
1 person in the group: CNY150–200
2 people in a group: CNY100/person
3-5 people in a group: CNY50-70/person
6-9 people in a group: CNY40-50/person
≥10 people in a group: CNY20-30/person.
The driver would be half the amount, and separate tips given to each is preferred.
11. Travel Insurance:
Travel insurance is not included. We carefully selected some insurance providers from your region that give you the best value for money. Click here to go to the travel insurance page.