Have A Memorable Cooking Experience
Half Day Sichuan Cuisine Cooking Tour
As the first Asian city to win a UNESCO listing as a City of Gastronomy, Chengdu is the best place to absorb the essence of Sichuan cuisine. Sichuan cuisine enjoys an international reputation for being spicy and flavorsome.
There is a daily quota of 30 customers for the Cooking Experience, so please inquire and confirm at least one week in advance and we can secure 98% of booking.
Highlights
Learn to cook three typical Sichuan dishes under the guidance of professional chef
Taste your dishes and receive a certificate
Suggested Itinerary
Please check the general itinerary of the whole day. Your guide may adjust the itinerary based on the weather, transportation, and your requirements.
Your guide will call you at the hotel one day in advance or leave a message to confirm the collection time with you. You can decide to take the tour in the morning or in the afternoon.
Your guide and driver will collect you from your hotel at 9am (or 1:30pm) and transfer you directly to Sichuan Cuisine Museum.
10am–11:30am (2:30pm–4pm) — Sichuan Cuisine Museum
As a National AAA level Scenic Spot, Chengdu Sichuan Cuisine Museum lies in an ancient town of Pixian county, about 1-hour drive from Chengdu city. It is the only dynamic museum in the world displaying the Sichuan Culinary Culture.
When you arrive at Sichuan Cuisine Museum, the museum's bilingual guide will take you to the tourist center. You will start your Sichuan dish experience journey by tasting one of the famous Sichuan snacks and touring a series of tourist areas.
Visit the Classic Collection Hall to learn about the evolution of Sichuan cuisine culture. In the Raw Material and Tools Display Area, enjoy yourself by picking organic vegetables and experience the traditional manufacturing techniques of making Pixian chili bean paste. Have a look at all kinds of processing tools and make chili powder using a pestle from the Qing Dynasty (1644–1911).

11:30am–12:30pm (4pm–5pm)
Sichuan Cooking
The professional guide will teach you to how to cook three typical Sichuan dishes, so that you will gain firsthand experience of Sichuan cuisine cutting skills, control of heat, cooking processes, and some secret tips to food presentation.
Enjoy the features of Sichuan food via the senses of sight, smell, taste, and touch. The head chef will make comments on your dishes and show you the correct way to eat authentic Sichuan dishes.
Recommended menu: panda steamed dumplings, kung pao chicken, mapo tofu

12:30pm–1pm (5pm–5:30pm)
Enjoy Sichuan Food
While tasting the dishes you have cooked, you will be served with free fruit, red wine, Chinese herbal alcohol, and tea.
You will receive the "Rookie Master Chef" certificate signed by the chef, and take home with you the "secret" recipes of the dishes you have cooked.
After waving your museum guide goodbye, your tour guide and driver will escort you back to your hotel in Chengdu city.

Our Service Includes:
One-to-one consultancy with our travel expert
Versatile and knowledgeable local guides
Your own chauffeur and comfortable vehicle
Hand-picked hotels to suit your preferences
Hotel buffet breakfasts and local restaurant lunches
The booking of internal transportation per your preferences
A 24/7 helpline while you are traveling
Trip Notes
1.Extension
If you love both pandas and cooking, we can combine the Panda Breeding and Research Center and the Sichuan Cuisine Museum for you to make the most of your day. Suggested itinerary:
9am -11am: Visit Panda Breeding and Research Center.
12pm -1:30pm: Transfer to the Wide and Narrow Alleys for lunch.
2:30pm-5pm: Cooking experience at Sichuan Cuisine Museum.
5pm-5:30pm: Taste the dishes you have cooked for dinner and then head back to your hotel in Chengdu city.
Prices per person:
1 person: $390
2–3 people: $250
4–5 people: $190
Please take a camera. Your guide or the staff at the base will help take photos for you.
2. Customization
Feel free to tell us your requirements and interests, and we will be happy to help you arrange a trip using our professional knowledge and experience.
3. Option to Save on Costs
Since the guide at the Sichuan Cuisine Museum can speak fluent English, some customers prefer not arranging a tour guide to save on costs. In this case, we will arrange a professional driver for you. He/she will be able to speak simple English and our staff from a local agency will confirm the collection time and destination with you in advance.
It will save you approximately US$50 in total, depending on the date, number of members in your group, and your itinerary.
4. Payment Methods:
We now offer 3 payment methods: PayPal, credit card authorization via fax and wire transfer. PayPal is recommended for its safety and efficiency. You can pay USA dollars, Australian dollars, European dollars and Great Britain Pound directly with your credit card or debit card, even if you don't have PayPal account.
5. Cancellation Policy:
In the event of cancellation we will refund any payment made to China Highlights (unless any cancellation fee applicable) within 14 days of our receipt of your written cancellation request. Visit here for more details.
6. Gratuities to Guide or Driver
Tips to the guide and driver are not included. If the guide's and driver's service truly satisfy you, our suggestion to the tips would be:
1 person in the group, CNY150-200,
2 people in a group: CNY100/person,
3-5 people in a group: CNY50-70/person,
6-9 people in a group: CNY40-50/person,
≥10 people in a group: CNY20-30/person.
The driver would be half the amount, and separate offer to each is best.
7. Travel Insurance:
Travel insurance is not included. We carefully selected some insurance providers from your region that give you the best value for money. Click here to go to the travel insurance page.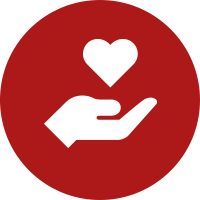 Your Wellbeing is Our Priority.
1-to-1 travel expert
Vaccinated guides
Private Rides
Your Trip is Perfectly Planned.
No crowds
Exclusive Exciting Experiences
Your Booking is Risk-Free.
No cancellation fee
Free changes