Peppers, Pandas, and Piste
5-Day Chengdu and Bipenggou Tour
If you want a Chengdu winter tour that combines sightseeing and a skiing experience, fine food and giant pandas, then this tour is highly recommended for you.
When people talk about going skiing near Chengdu, they typically think of Xiling Snow Mountain. However, there is a better place to ski near Chengdu. With less crowding, more stunning winter views, and a better experience, Bipenggou is gradually becoming the new popular destination for people who want to feel the best winter charm around Chengdu.
Encounter adorable giant pandas in scenic Dujiangyan Panda Base, taste the real Sichuan food and learn how to cook authentic Sichuan cuisine, enjoy the fun of skiing in beautiful Bipenggou National Park, and soak in a natural mineral hot spring in a snowy wonderland. This tour design offers you a truly special winter vacation!
Tour 'Wow' Points
Immerse Yourself in the Winter Wonderland of Bipenggou
With virgin forests, highland meadows, plateau lakes, glaciers, snow-capped mountains, and waterfalls, Bipenggou is the best place near Chengdu to feel winter's natural charm, and it is a good alternative to Jiuzhaigou (currently closed).


Enjoy Serene and Scenic Skiing and a Natural Hot Spring Resort
Unlike Xiling Ski Resort, Bipenggou Ice and Snow World has natural snowy slopes with less crowding inside stunningly scenic Bipenggou National Park. Before daytime sightseeing and skiing, you can relax in a nearby snowy valley's hot spring resort in late afternoon or evening, staying overnight there.


Encounter Adorable Pandas in a Less-Touristy Panda Base
Dujiangyan Panda Base enjoys a favorable climate and natural environment with lovely scenic surroundings. It is easy to get to the front of each panda enclosure for close-up panda photos as the park is well designed and there are reasonable visitor numbers.


Cook and Taste Authentic Sichuan Cuisine
Have a private Sichuan cuisine cooking experience, learning recipes from a local chef. Savor tasty local dishes, and let a hotpot meal warm your stomach against the cold of winter.


Why Choose Us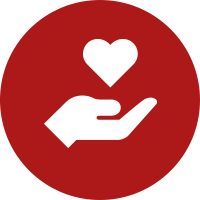 Your Wellbeing is Our Priority.
1-to-1 travel expert
Vaccinated guides
Private Rides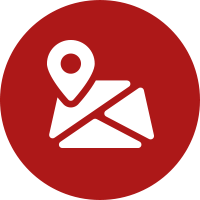 Your Trip is Perfectly Planned.
Less crowded
Exclusive Exciting Experiences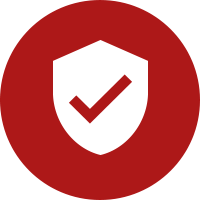 Your Booking is Risk-Free.
No cancellation fee (up to 22 days before departure)
Free changes
Finish Your Booking in as Quick as 1 Day
1. Tell us your dream travel idea
2. Work out your unique plan with 1 to 1 expert advice
China Highlights, Asia Highlights, and Global Highlights collaborate to provide families and couples with personalized and stress-free experiences in diverse destinations.


Chengdu city was interesting

Chengdu city was interesting, Helen is very helpful, kind.She was speaking in english wery well and understandable. We got a lot of information from the city and experiences there! Thanks for her help and time!

more

Nov 2023, Csernakne Agi

Panda Volunteer Programme

Highly recommend the Panda Volunteer Programme in Dujiangyan! Our guide Daisy, was really lovely, very knowledgeable and fun! She knew the base incredibly well and made everything super easy. Daisy had lots of insider knowledge and could point out all the panda quirks, which made the experience incredibly fun. We had an extra day in Chengdu and Daisy was helpful with suggestions on the best times and way to visit each attraction. Even though she was only booked for yhe panda experience, she was happy for us to contact her the following day if we had any questions/issues!

more

Nov 2023, D V

One of memorable experience of our visit to China

I strongly recommend this program for anyone plan to visit China, specifically Chengdu. Our guide Helen warmly took care of us. 3 nights of staying in Chengdu are enough for visiting key sites specifically Panda Research Center and Leshan Giant Buddha. We definitely looking forward to revisit Chengdu for our future China's exploration. China Highlight will surely our pick for guided tour service.

more

Nov 2023, Karn T

Exceptional Guide

Hi, all, just wanted to take a quick moment from our trip in China to thank our guide, Henry Li, for being such an amazing source of information and help during our stay in Chengdu. Henry went above and beyond the basics extending himself by working to solve any issues that might have otherwise hampered out enjoyment. Simply put, he is knowledgeable, kind, extremely helpful and he can take you to the best hotpot in Chengdu. His English is excellent and so easy to understand. You should really see if he is available for your next rip to Chengdu.

more

Oct 2023, Pennie B

Visit to Chengdu

My wife and I visited Chengdu and were met by our guide, Helen, the moment we got off the train. Helen was excellent looking after us for a couple of days whilst taking us to visit the Giant and Red Panda Sanctuary, walking around the city, assisting us with places to eat. Helen was extremely knowledgeable of the places we visited and has excellent english, we will be going back in the future and would definitely request Helen as our guide again

more

Oct 2023, Kevin Bennett

Helen is the best Panda tour guide going around!

I had a fantastic Panda tour with Helen in Chengdu City. From the moment she picked me up, my energy was low from a heap of travelling, but Helen quickly brought me up a notch with her breathtaking passion for Pandas. Not only did she provide a fantastic experience accommodating my every need, but she was also a genuinely kind and joyful company to tour the city with. I can't recommend Helen enough - you won't regret it!

more

Sep 2023, Isaac C

Incredible 2 day tour of Jiuzhaiguo

Our tour guide Mary spoke perfect English, was so nice to us and took us to all the best sights in Jiuzhaiguo. It was an unforgettable tour with incredible views!

more

Sep 2023, Declan O

Viaje a Chengdu con China Highlights y su guía Pablo.

Visitamos Chengdu y otras ciudades chinas con China Highlights en un viaje que nos organizó la magnífica Juana Pan. Al llegar a Chengdú nos estaba esperando Pablo, nuestro guía en espa?ol que nos llevó al hotel y nos instaló. Al día siguiente fuimos a ver el Gran Buda de Leshan y, aunque lamentablemente no pudimos hacer el viaje en barco que teníamos contratado debido a las condiciones atmosféricas, Pablo nos llevó a la cima de la monta?a desde donde pudimos admirar esta gran belleza. Después, hicimos una rica comida típica y caminamos por las calle de la ciudad y al día siguiente la visita nos llevó a callejear por sus calles antiguas, sus templos y vistamos el curioso "mercado de matrimonios" dentro del parque del pueblo. En definitiva una experiencia gratísima y que Pablo nos descubrió. Gracias Pablo

more

Aug 2023, Eco C

Perfect tour in Chengdu

Been in Chengdu for a couple of days with my wife and my daughter 2 years old. We have been guided by Henry Lee, a very professional and competent touristic guide that have organized perfectly our short journey in Chengdu. Highly Recommended.

more

Aug 2023, Adriano C

2 Fantastic Days in Chengdu with Helen

We had an amazing couple of days in Chengdu as part of our 2 week holiday in China. Helen was our tour guide and she was fabulous!! She had so much passion for her job it was infectious!! We went to see the pandas and Helen was able to navigate the site to ensure we were able to see the various panda houses and try and minimise the waiting time, we then experienced very local Sizhuan Opera which was intriguing and very entertaining. The following day we went to the peoples park which was very interesting and Helen was able to give us the background to the park and introduced us to some amazing activities and encourage us to participate. Our last stop was the Wenshu Monestry which was beautiful and again Helen was very knowledgable and led us around the monestry with great explanations behind what we were seeing. Helen also took us to some fabulous local restaurants and we ate incredibly well. Thank you Helen for making the few days in Chengdu so special and we will for sure be back!!

more

Aug 2023, Sandra

Qingcheng Mountain Your Chengdu

I booked a tour with China Highlights to visit Qingcheng Mountain. Aaron was a brilliant tour guide! It was great to visit the birthplace of daoism- the temples were breathtakingly beautiful and the atmosphere was serene. Aaron was incredibly knowledgeable about the mountain, and was a really helpful guide for my stay in Chengdu!

more

Aug 2023, Stuart

Chengdu Guide was Awesome!

Our guide, Helen, made our time in Chengdu terrific! She was very knowledgeable and got us to everything we wanted to see efficiently. She knew all the "insider tips", like which restrooms to use to avoid long lines, excellent food for lunch, etc. Helen was very flexible and changed our itinerary so we could see an additional site. She even entertained our six year old so we could enjoy more of a museum. Definitely NOT her job, but greatly appreciated! Helen was awesome and we would recommend her VERY highly!

more

Jul 2023, Suzann Demianew

Best guide in Chengdu

Our expert guide in Chengdu, China, was Helen. She was just totally amazing! She had lots of energy and was able to get us everywhere we wanted to go. She was very flexible and changed the itinerary to add an additional site. That meant she and our driver had an extra long day. She really knew all the sights and little things like which bathrooms to use to avoid long lines. Restaurants she took us to had very tasty food. Could not have had a better guide. I highly recommend Helen!

more

Jul 2023, Suzann D

excellent trip

We spent few wonderful days at Chengdu as part of our China trip. Our guide - HenryLi from China Highlights did a wonderful job and everything went as planned in the itinerary. Henry answered all our questions was flexible and made sure all our needs were met. I would highly recommend China Highlights and if you are going to Chengdu

more

Jul 2023, Viki B

Best Tour of Chengdu

In July, we went to Chengdu as a part of our large tour of China. We went to see the pandas, visited a Sichuan Opera, and toured the local streets of Chengdu with traditional Sichuan Cuisine. Our guide Helen was very helpful during this trip. She was always trying to get us to places on time and made sure we did everything we could. This was especially helpful during our stop to see the pandas as it was really crowded and busy. In addition to this trip, she was able to get us last-minute tickets to visit an authentic opera with famous face-changing masks. During our car rides, she was very informative, making sure we had all the information about the beautiful city. We recommend staying there for more than a day as there are more things to do other than seeing the pandas. Helen was very attentive and always cheerful. We definitely recommend her for people who want to be more knowledgeable of Chengdu and want someone who is very caring towards their needs.

more

Jul 2023, Jimena M

Helen wad fantastic!

Helen in Chengdu was absolutely fantastic! She is very knowledgeable, speaks English well and is very active. She was flexible, practical and ready to make changes. She offered various extra options and was very sweet with my child.Highly recommended!

more

Jul 2023, Chiara G

Chengdu more than pandas

Our family of 4 including 2 teens visited Chengdu. I just want to say that we did much more than the Panda activities. Our favourite one was cooking and talking with a local family in their house. We had a hands on cooking experience. It was fun, relaxing and got us to catch a bit of real chinese lifestyle. Our guide Alex was so great at arranging this! He understood our preferences in all the trip. We had a great time. By the way I accidentally lost my phone one day. Sharon (the planner girl) and Alex solved the situation in no time. More than I expected from an agency. 5 out of 5.

more

Jul 2023, gilberto b

Jiuzhaigou/Huanglong in Sichuan is a must visit!!!

my mom and I had a fantastic time in Chengdu visiting the city, Leshan Big Buddha and Panda Conservation. But the best part of the trip was travelling to Jiuzhaigou and Huanglong (these two scenic spots are a MUST visit!!!) Our guide Mary was fantastic! We highly recommend her. She was accommodating, knowledgeable, and super friendly. She even helped carried our heavy water bottles for us (thank you so much). I highly highly recommend her and would seek her out again if I go again!

more

Jul 2023, Sandy

Custom Chengdu with great guide!

Our guide Jason was a joy to travel with! He answered our million and one questions that had nothing to do with our itinerary, made us comfortable in unusual situations, was flexible, and made sure our every need along the way was met. We had a great time and would highly recommend China Highlights—and if you're going to Chengdu, definitely request Jason as your guide.

more

Jun 2023, Renata R

Great trip around Sichuan

My girlfriend and I booked a tour with China Highlights (Lucia Zheng was our contact there) around Sichuan. We have been visiting Emei Mountain, Kangding, Danba, Wolong Giant Panda Nature Reserve, and many other impressive locations always accompanied with our guide Dong Jing and our driver. We are very satisfied with the attention and service offered by them, always being helpful and adapting to our needs. Dong Jing speak great english an german even better :) We would very happy do another travel with them. Thanks for a great experience!

more

Jun 2023, Alberto S
Tour Map

Itinerary Quick Look
Here is a suggested itinerary. We are happy to customize a tour according to your interests.
Airport pickup. The rest of the day is your own to explore Chengdu.
DAY 2
Be a Chengduer — Experience Chengdu's Laid-Back Lifestyle
Discover a local market and learn about the ingredients for Sichuan cuisine. Have a Sichuan cuisine cooking experience. Travel behind the scenes of a Sichuan opera. Have tea in a local tea house and have fun playing mahjong.
DAY 3
Chengdu to Dujiangyan to Bipenggou (221 km, 3½ hours)
Visit Dujiangyan Panda Base, soak in a hot spring in the snow world, and stay overnight in a hot spring hotel in Gu'ergou Township.
DAY 4
A Memorable Day in the Winter Wonderland of Bipenggou
A half-day of sightseeing: Longwang Lake and White Dragon Waterfall, Zhuoma Lake, Panyang Lake, and Red Stone Beach.
And a half-day of skiing on the natural pistes of Bipenggou Ice and Snow Resort.
DAY 5
Bipenggou to Chengdu and Departure
Visit Taoping Qiang Village and Ganbao Tibetan Village to experience local Qiang and Tibetan ethnic minority life and culture. Chengdu Airport transfer.
Hotel Selection
—the Icing on the Cake
Boutique hotels are recommended to enrich your travel experience.



FromCNY 6999/ USD 1070p/p
Based on a private tour for 2 people. price varies depending on program, travel date, number of people and chosen hotel
Price includes:
Private air-conditioned business car with big windows and ample space
Activities, hotels, and meals listed in the itinerary
24/7 helpline for while you are traveling
Tour code: cd-85
Your 1:1 travel consultant will reply within 1 working day.