See the Incredible Beauty of Southwest China
18-Day Epic China Tour Including Yunnan and Tibet
As a vast country with varied landscapes, China is worth traveling to more than once. Unlike some popular cities in the first tier (Beijing, Xi'an, Shanghai), which offer modern and historical attractions, southwest China offers you different insights into the magic of nature and diverse cultures. Towering mountains, deep gorges, lush valleys, and picturesque lakes are concentrated in Yunnan, Tibet, and Sichuan, where numerous ethnic minorities live.
We highly recommend that you start your tour from a low/medium altitude before traveling to a high altitude. Visiting Kunming before going to Lhasa, you would give you time to acclimate to different environments. Check out our suggested itinerary below to be inspired with ideas that are great for a second China trip.
Everyone has a unique picture of an ideal trip. Our itinerary can be redesigned to meet your interests and needs from the beginning to the end. We cannot wait to talk with you about your next China tour.
Day 1-2
Shanghai - The Bund, Shanghai Tower
Day 3-6
Guilin - Yangshuo, Longsheng
Day 7-12
Yunnan - Kunming, Lijiang, Shangri-La
Day 13-15
Lhasa - Potala Palace, Norbulingka
Day 16-17
Chengdu - Panda Base, Wide and Narrow Alley
Suggested Route of China Tour including Yunnan and Tibet

Tour 'Wow' Points
Enjoy an Awesome Panoramic View and Take Fabulous Photos from the Peak of Jade Dragon Snow Mountain
Taking the highest cable car to the peak of Jade Dragon Snow Mountain, you would be stunned by the magnificent mountain and the sea of clouds.


Cycle around Erhai Lake to Revel in Mountain Breezes and Fresh Air
Cycle around Erhai Lake at your own pace to see the sunrise or sunset from the lake's skyline. Enjoy an untroubled time in the breezes and nature.


Tie-Dye Your Handkerchief or T-Shirt with the Help of a Local Artisan in Lijiang
Use flowers and leaves to tie-dye an exquisite handkerchief or a unique T-shirt. Tie-dying is an intangible cultural heritage of China, making it a meaningful souvenir.


Be Awe-Inspired by the Most Spectacular River Canyon — Tiger Leaping Gorge
As one of the most beautiful canyons in the world, Tiger Leaping Gorge boasts grand and breathtaking views with boulder-strewn valleys and rushing torrents.


Visit a Lama's Dormitory and Hang a Prayer Flag to Pray for Happiness at Songzanlin Lamasery
Interact with a lama to learn about his daily lifestyle and religious beliefs. Be touched by his sincerity when hanging your prayer flag and praying for your family.


Immerse Yourself in Tibetan Buddhism Culture at the Potala Palace
Explore the imposing architecture, rich history, and religious significance of the Potala Palace. It continues to be a place of pilgrimage and cultural heritage for Tibetan Buddhists.


Be Part of a Chinese Landscape Painting as You Cruise along the Li River
Taking a cruise on the Li River, you could appreciate the synergy of water ripples and mountain peaks. The uniquely-beautiful landscape is a classic Chinese painting theme.


Trek across the Longji Rice Terraces to Celebrate Planting or Harvest
Enjoy seasonally-different beauty of the rice terraces and surrounding mountains. You would have plenty of chances to capture memorable shots of the charming agricultural landscape.


Learn to Make Local Cuisine — Bamboo Tube Sticky Rice — in a Villager's House
Cook your sticky rice in a length of bamboo with the help of a local villager in her kitchen. You would see how an ethnic minority family prepares a meal.


Why Choose Us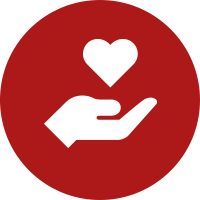 Your Wellbeing is Our Priority.
1-to-1 travel expert
Vaccinated guides
Private Rides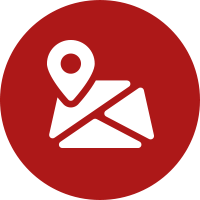 Your Trip is Perfectly Planned.
Less crowded
Exclusive Exciting Experiences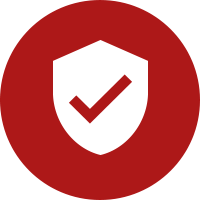 Your Booking is Risk-Free.
No cancellation fee (up to 22 days before departure)
Free changes
Finish Your Booking in as Quick as 1 Day
1. Tell us your dream travel idea
2. Work out your unique plan with 1 to 1 expert advice
China Highlights, Asia Highlights, and Global Highlights collaborate to provide families and couples with personalized and stress-free experiences in diverse destinations.


China is the most beautiful country inthe world

Great job,Glad chose China Highlights,Everything is top rate.Lodging,restaurants and tours,But what is so special are the great guides.Doyle and Sophie (Kunming)Li(Dali) and Eleanor (Liji.ang).Knowledgeable,kind and thoughtful.Five stars all rhe way.Great job guys.Love Yunnan.Recommend China Highligtsvto kith and kin.

more

Nov 2023, philip Sardar

Kunming - well worth a visit.

An excellent visit to Kunming. The stone forest was spectacular, though there were a lot of steps and even with my hiking poles I has to give up on some areas. The city itself is vibrant and really interesting. Many thanks to my brilliant guide, Sophie, who understood my limitations and adapted the itinerary accordingly.

more

Nov 2023, Hilary P

Impressive Experience with China Highlights

My recent experience with China Highlights, with Roger Li as liaison on my inquiry for Yunnan tour, confirms to the overwhelming positive reviews posted here, about their excellent prompt services, flexible accommodation for tour itineraries, and hardworking tour guides. I am very impressed and will most definitely look up to China Highlights for future tours to China and beyond. Thank you Roger Li for your personal attention, hard work and prompt services. Bravo!

more

Sep 2023, A Tan

Can't wait for my Kunming Trip!

I've been working with Roger Li on my Kunming, China trip for the past month. Roger has been very knowledgeable and responsive to all my questions. Furthermore, he has been very helpful in making sure our itinerary makes sense and is able to make changes per our needs. I am looking forward to the upcoming trip!

more

Aug 2023, T. Lee

Exploring Yunnan

This is the second time that I engage China Highlights to plan for my vacation to China.The Travel Advisor, Roger Li, attended to my enquiry and followed through my questions diligently. He was responsive to making recommendations regarding the itinerary and assisting with my application for the China visa.

more

Jul 2023, Sal

7 day Yunnan tour including Kunming, Dali, Shaxi, Lijiang old town, Yulong Sniw mountain, Tiger leap canyon

Rapid response from the travel advisor, flexible and personalized travel itinerary based on your needs,super friendly and Knowledgeable tour guides(Doyle at Kunming, Daisy at Laliand ShaXi, Alice at Lijiang region,comfortable and worry free ride by SUV from pick up fromAirport to send to Airport. Authentic local food and dishes for lunch. No forced shopping. I would highly recommend China Heighlights to all my friends, especially for overseas visitors.

more

Jul 2023, Connie Sun

The trip is pretty smooth and the tour…

The trip is pretty smooth and the tour guides are all pretty flexible and knowledgeable about the area. I really like Daisy during the trip. She is our tour guide at Dali. I made a comment that we would like to go to three tower and the temple and she arranged it right away. I think that is a good experience for foreigners and young kids as the site is unique and is historically important.

more

Jun 2023, bin

Yunnan 5 days tour awesome !

Since the moment I have requested a quotation till the very last minute of our trip, everything was amazing: guides, that were always available and so responsive to our questions/requests, cars for transportation,hotels,visits to different places. Besides Yunnan is a beautiful Chinese province that offers lots of amazing places to visit:Stone forest, Jade Dragon mountain, Snow Mountain and blue moon valley, etc My husband and I, we have had a great tour in Yunnan visiting Kunming Dali and LiJiang. So trustable and outstanding services to enjoy your holiday. We would like to specially thank you CHIN in Kunming that was at the beginning and ending of our amazing trip sharing with us a lot of information DAISY in Dalí. We had such a great time with her. She is so passionate for sharing her knowledge. We had a lot of fun with her ALICE in Lijiang so nice lady and opened to our requests

more

Jun 2023,

Great customer service

The best part of this experience was Roger Li. He answered all of my questions and kept in contact with me while planning my outing. I made several changes and he was able to accommodate all of them. I would recommend the company and ask for Roger Li. He was great!

more

Jun 2023, David Rumsey

Best Decision Engaging China Highlights - Yunnan

Local guide from Kunming @ 程靖淇 is calm , well mannered and accommodated all the ladies whims and fancies ??as we were very overwhelmed with the harsh afternoon.

more

May 2023, Sherwee

Excellent Tour of Yunnan

China Highlights prepared an excellent trip for us in Yunnan. Murphy, Frank, Lily and Daniel were amazing! They were kind, knowledgeable and went above and beyond to make our trip enjoyable! We had the same driver for our time in Dali to Shangri-La and he was fantastic. He was kind, respectful and focused on the safety of his passengers! I would absolutely book another trip with these guides and driver. Thank you for a wonderful trip!

more

Aug 2021, Ashley Meadows

5 stars!

What a memorable and smooth trip with China Highlights! I will most definitely be choosing China Highlights for my next adventure. My friend and I organized two private trips with them back to back, one through Qinghai/Gansu and this one through Yunnan. I give both experiences five stars. As for our Yunnan tour specifically, I believe that this trip is well-worth its value. How awesome is it to just "show up" and have everything organized for you, with friendly guides and drivers to take you where you need to go, explaining all you need to know along the way. The trip was seamless and well-organized, and accommodations were comfortable even when choosing the more economical options. We opted for the 8 day trip (the first and last day of which were arrival and departure, so 6 true days of sightseeing). This included Kunming, Dali, Lijiang, and Shangri-la. If you are okay with a high-paced trip, this is a great option to see the main highlights in a short time.

more

Aug 2021, ruth_charity
Suggested Itinerary
Here is a suggested itinerary. We are happy to customize a tour according to your interests and schedule.
Day 1
Shanghai | Shanghai Arrival
Shanghai Pudong International Airport is the airport with the second most international flights to China. If you wish to land in Beijing, or any other city that is more convenient for you, feel free to adjust this with your travel adviser.
After landing in Shanghai, your tour guide and driver would pick you up and drive you to your hotel. Spend your free time resting or exploring. Your guide could recommend some places for you based on your interests.
Day 2
Shanghai | City Landmarks
Breakfast & Lunch
Shanghai is a vibrant and dynamic city known for its modern skyline, rich history, and diverse culture. You would visit the most famous iconic scenic spots in Shanghai.
The Bund is a waterfront area along the Huangpu River — the large river in Shanghai that empties into the Yangtze. Full of historic European architecture, each building on the Bund has a hidden story that's part of the development history of Shanghai. Hearing the stories from your knowledgeable tour guide would add even more interest to the waterfront sightseeing.
At over 600 meters in height, Shanghai Tower is the tallest building in China. It offers an observation deck with breathtaking panoramic views of the city. See how Western influence and traditional Chinese culture combine from a towering vantage point.
Day 3
Shanghai to Guilin | Reed Flute Cave
Breakfast & Lunch
After a 3-hour flight from Shanghai to Guilin, you would travel to Reed Flute Cave in the afternoon.
Reed Flute Cave is 240 meters deep with a large number of colorful and exquisite stalagmites, stone pillars, and calcite flowers. It is known as 'the Palace of Natural Art' and attracts thousands of tourists yearly. It's worth a visit, especially in the hot summer, as it is pleasantly cool inside the cave.
Day 4
Guilin to Longsheng | Longji Terrace Fields
Breakfast & Lunch
Longji means 'Dragon's Backbone' in Chinese. It aptly describes the landscape's appearance of stunning terraced rice fields that cascade down the slopes of the surrounding mountains.
Ping'an Village is inhabited by the Zhuang ethnic group, one of the largest minority groups in China. You would not only hike in through the mountainside village to admire the stunning landscape but also have a chance to learn how to make a local dish — sticky rice in bamboo. Enjoy the melded fragrance of bamboo, rice, and meat.
Day 5
Guilin to Yangshuo | Li River Cruise
Breakfast & Lunch
As a scenic county of Guilin, Yangshuo has earned international fame. Most tourists choose to take a Li River cruise to travel from Guilin to Yangshuo instead of driving. The scenic beauty along the Li River, with towering karst peaks covered in lush greenery, is often likened to scenes from Chinese paintings.
The cruise would come to an end at a wharf near Yangshuo's West Street, the center of Yangshuo Town. Full of restaurants, cafés, bars, and shops, you could stroll along West Street and see how travelers from near and far mingle and entertain themselves.
Day 6
Guilin to Kunming | Rural Village and Bullet Train
Breakfast & Lunch
You would wake up in a rural village beside the Li River in the morning. Then, you would experience its authentic rural lifestyle by wandering around the village, shopping in a local market without a guide getting between you and the villagers, and writing Chinese couplets. These immersive experiences would help you to interact with the local people and, of course, add more fun.
Your high-speed train journey would start late in the afternoon. We always try to select the fastest train from Guilin to Kunming to shorten the travel time from 7 to 4 hours. Therefore, book your tickets as early as possible.
Day 7
Kunming | The Stone Forest and Local Culinary
Breakfast & Lunch
The Stone Forest, a UNESCO World Heritage Site, is a remarkable geological formation known for its unique and otherworldly landscape. Characterized by limestone pillars, stone peaks, caves, and labyrinthine pathways, the forest covers an area of about 500 square kilometers (200 square miles).
Kunming offers a unique culinary experience. Its cuisine incorporates flavors from various ethnic groups, resulting in a diverse range of dishes. A food adventure would start from Kunming Old Street. You could try the cold rice-paper rolls, fried fungus, and variously-filled dumplings. Find your favorites!
Day 8
Kunming to Dali | Dali Old Town and Erhai Lake
Breakfast & Lunch
Dali Old Town is the historical heart of Dali and a must-visit area. You would explore its cobblestone streets, traditional Bai architecture, and ancient city walls. You could also visit the Three Pagodas, which offer panoramic views of the town and Erhai Lake.
Erhai Lake is surrounded by picturesque landscapes, including lush green hills, traditional villages, and scenic farmlands. The lake is crystal clear and often reflects the surrounding mountains, creating stunning vistas. You would take a bicycle ride alongside the lake to explore the nearby villages and take in the breathtaking views.
Day 9
Dali to Lijiang | Tie-dye and Lijiang Old Town
Breakfast & Lunch
Learning how to tie-dye may be a highlight of your day. You would experience the main steps of making a handkerchief, including brush-painting, tying and twisting, soaking, dyeing fabric, rinsing, and rolling the fabric. You could take it home as a memorable souvenir or a nice gift to give to your family or friends.
It takes about 2 hours to drive from Dali to Lijiang. Although Dali Old Town and Lijiang Old Town are both historical sites, they are different in culture, architectural style, and natural landscape.
Lijiang Old Town has a history dating back over 800 years, with its heyday set during the Ming (1368–1644) and Qing (1644–1912) dynasties. It is home to the Naxi ethnic minority. The town creates a lively and bustling atmosphere with narrow streets, local shops, traditional teahouses, and Naxi cuisine restaurants.
Day 10
Lijiang | Jade Dragon Snow Mountain
Breakfast & Lunch
Jade Dragon Snow Mountain is known for its year-round snowcapped peak. It is a popular destination for trekking and photography. To save your energy and time, you would take a cable car ride to the peak to admire its spectacular scenic beauty.
Naxi cuisine is a type of local cuisine and has the most prominent ethnic characteristics in China. You could learn how to cook special dishes belonging to Naxi ethnic groups by visiting their homes and talking with them.
Day 11
Lijiang to Shangri-La | Tiger Leaping Gorge
Breakfast & Lunch
This is a transfer day to Shangri-La, named after the utopian paradise depicted in James Hilton's novel "Lost Horizon".
Tiger Leaping Gorge is located on the way from Lijiang to Shangri-La. It is one of the deepest and most dramatic river canyons in the world. The scenery in the gorge is truly spectacular. Hiking along the gorge, you would be treated to breathtaking views of steep cliffs, lush forests, and waterfalls. It offers the opportunity to experience some of the most stunning scenery in an unspoiled environment.
Day 12
Shangri-La | Songzanlin Lamasery and Pudacuo Park
Breakfast & Lunch
Songzanlin Lamasery is one of the largest Tibetan Buddhist monasteries in Yunnan. It's an architectural marvel and a place of spiritual significance. With us, you would be allowed to hang a prayer flag on the mountain at the back of the lamasery with a lama to get involved in Tibetan culture.
Next, you would travel to Pudacuo National Park, a beautiful protected destination, in the afternoon. The park is known for its rich biodiversity with various species of plants and animals that are unique to the region. It is a peaceful and tranquil place to enjoy nature with fewer crowds.
Day 13
Shangri-La to Lhasa | Flight to Lhasa
It's time to fly to Lhasa to experience the strongest Tibetan cultural atmosphere. With an altitude of over 3,500 meters (11,000 feet), landing in Lhasa may cause altitude sickness. Your tour guide would escort you to your hotel and leave time for you to overcome the effects of acclimatization.
Day 14
Lhasa | Norbulingka and Sera Monastery
Breakfast & Lunch
During this day, you would go to the most famous and representative Tibetan Buddhist sites on your bucket list for photo ops.
Norbulingka served as the traditional summer residence of the Dalai Lamas, the spiritual leaders of Tibetan Buddhism, and also as a center for cultural and artistic activities. It stands as a symbol of Tibetan heritage and the historical connection between Tibetan Buddhism and the Dalai Lamas.
Sera Monastery has a strong tradition of Buddhist scholarship and education. One of the most famous features of Sera Monastery is its debate courtyard where monks engage in lively and intense debates on Buddhist philosophy.
Day 15
Lhasa | Potala Palace and Barkhor Street
Breakfast & Lunch
The Potala Palace remains an enduring symbol of Tibetan culture. It continues to be a place of pilgrimage, cultural heritage, and architectural wonder. You could explore various parts of the palace, including the living quarters of the Dalai Lamas, the stunning frescoes, and the beautiful views of Lhasa from its upper levels.
Then, you would follow in the pilgrims' footsteps to Barkhor Street. The street forms a circular path around Jokhang Temple. You would see many Tibetan pilgrims and tourists alike walk this circuit, performing a kora around the temple as an act of devotion.
Day 16
Lhasa to Chengdu | Flight to Chengdu
Chengdu is renowned for its panda base and spicy cuisine. After escorting you to your hotel in Chengdu in the late afternoon, your tour guide would recommend some places and restaurants for you to explore.
Day 17
Chengdu | Panda Base, Wide and Narrow Alley
Breakfast & Lunch
If you love pandas, you should not miss the Chengdu Research Base of Giant Panda Breeding to see these adorable creatures up close. The base has made a significant contribution to giant pandas' conservation both in captivity and in the wild. You would see pandas in a semi-wild setting that nowhere else provides.
It's not just lazy pandas that you would notice in Chengdu — the locals are also considered to be the most laid-back people in China. They like to savor life slowly and enjoy every detail of life, without being impatient or hurried. Your tour guide would take you to see the real lifestyle of Chengdu people in the Wide and Narrow Alleys, teahouses, parks, matchmaking corners, and more.
Day 18
Chengdu to Shanghai | Farewell
You could choose to leave China from Shanghai or any other city that operates flights to your next destination. This is a suggestion for a tailor-made tour that is designed entirely based on your preferences.
We sincerely welcome you to explore still more of China in the future!
Hotel Selection
—the Icing on the Cake
Boutique hotels are recommended to enrich your travel experience.



Tour Price
FromUSD 4,549p/p
Based on a private tour for 2 people. Price varies depending on program, travel date, number of people and chosen hotel
Price includes:
Private air-conditioned business car with big windows and ample space
Activities, hotels, and meals listed in the itinerary
24/7 helpline for while you are traveling
Tour Code: cht-dz-1
Your 1:1 travel consultant will reply within 1 working day.