Majestic China
12-Day Beijing, Xi'an, Yangtze River, and Shanghai Tour
During this 12-day tour, you can not only explore the "golden triangle" of China — Beijing, Xi'an, and Shanghai — for China's splendid history, ancient culture, and modern miracles, but also experience the most magnificent gorges of China with a relaxing cruise on the famous Yangtze River.
This is a nice choice for first-time visitors who would like to cover the cultural beauty and the natural beauty of China. Besides the must-sees of each place, it also includes some specially designed experiences to enrich your private China tour, such as a night tour of the Great Wall, learning to make a terracotta warrior, and an in-depth tour of the Bund.
Tour 'Wow' Points
Discover the Chinese Emperors' Lives in the Forbidden City
Visit 12 selected places in the complex to discover the deep secrets of the imperial families, while typical group tours only visit six spots briefly.


See the Great Wall Tastefully Lit at Night
Stay overnight in a beautiful water town at the Simatai section of the Great Wall. Appreciate stunning views of the Great Wall by night and walk on the most picturesque Great Wall section at Jinshanling


Make a Terracotta Warrior with Your Own Hands
Visit a local artisan and learn to make a warrior from the same local clay as the Terracotta Army in his/her authentic cave dwelling, which is a disappearing opportunity.


Witness the Most Famous Three Gorges of China
Tour the Yangtze River and enjoy the magnificent landscapes along it in a relaxing way.


Feel the History and the Rise of China on the Bund
Discover unique sites along the Bund that are difficult to find by yourself. Touch Shanghai's antique heritage and listen to the stories about their past.


Why Choose Us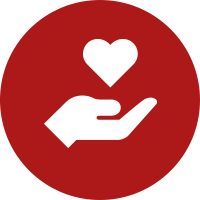 Your Wellbeing is Our Priority.
1-to-1 travel expert
Vaccinated guides
Private Rides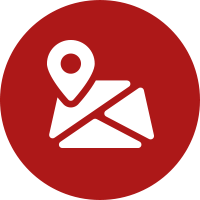 Your Trip is Perfectly Planned.
No crowds
Exclusive Exciting Experiences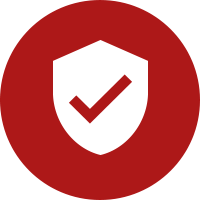 Your Booking is Risk-Free.
No cancellation fee
Free changes
Finish Your Booking in as Quick as 1 Day
1. Tell us your dream travel idea
2. Work out your unique plan with 1 to 1 expert advice
What Our Customers Said

Amazing Beijing

The tour was scheduled perfectly, we had the opportunity to know many places and enjoy local food. Our guide Ivy exceed our expectations. She took care of every detail, taking care of us. I can say that she loves her job.

more

Jan 2023, Claudia

Wonderful Experience

Very professional and knowledgeable. Our tour guide, Lily, went the extra mile on everything. Could not of asked for better planning. The explanations were detailed and interesting. The local restaurant choices were delicious.

more

Dec 2022, Robin C

GREAT Forbidden City tour!

We took a guided tour with Ivy through the Forbidden City. She had everything perfectly organised, knew all the amenities and explained the most important facts around history and design of the palace in an enticing manner. Can absolutely recommend her as a guide, we had a great day!

more

Oct 2022, Adam A

Beautiful Day at Great Wall in Mutianyu

We had a wonderful day visiting the Great Wall together with our guide, Ivy. The organisation - from the pick up to the return - was excellent, we had nothing to worry about. So It was a lovely and relaxed day profiting from the experience to the fullest without having to trouble about transport or tickets. Ivy explained well the history and knew about all nice parts of the part of the wall that we visited. She is very nice company. We had a very good experience.

more

Oct 2022, Nina

Excellent time in Beijing

Ivy was a true professional who spoke excellent English and engaged us with stories of the very rich Chinese cultural heritage and history. We went away with so much more knowledge with her as our guide giving us a live commentary as we walked around. She brought us to the off the beaten track spots, less crowded corners of the attractions and very importantly, knew which toilets were clean and more foreigner friendly. Highly recommend Ivy to any future visitors to Beijin

more

Oct 2022, JCCEBJ

Excellent time in Beijing

Zac from China Highlights organised a 3 day Beijing trip for my family during the Golden Week in China.

more

Oct 2022, JCCEBJ

Excellent service

Our travel planner Monica is kind, very attentive, and there is no pressure or "hard sale". Great service and highly recommended!

more

Sep 2022, Julia

A great tour

Our trip to Beijing was brilliantly organised and stress free. As usual with China Highlights our guide Ivy was really well prepared, knowledgeable and dealt with all the security, covid checks and tests etc. It made the trip really easy.

more

Aug 2022, Peter F
Itinerary Quick Look
Here is a suggested itinerary. We are happy to customize a tour according to your interests.
Your personal guide will meet you in the arrival hall. A comfortable private car and experienced driver will be ready and waiting to take you to your hotel.
DAY 2
Beijing | The Emperor Tour
Visit Tian'anmen Square before entering the Forbidden City. Explore hidden halls for a deeper understanding of the history and dodge the crowds, besides the must-see six halls on the central axis that are most tour groups only imperial palace experience. Your guide will bring things to life in a way that guide books just can't.
Enjoy a Peking roast duck lunch and then visit the Temple of Heaven in the afternoon.
DAY 3
Beijing | Summer Place and Night Tour of Simatai
Explore the Summer Palace in the morning. Experience the luxury and relaxing life of the royal family in ancient times.
Head for Gubei Water Town at the foot of the Simatai Great Wall after lunch. When you get to the town, your personal guide will show you around to enjoy architecture with an authentic Chinese style.
Ascend to the Wall by cable car at night. Enjoy the stunning night views of the Great Wall and the water town.
DAY 4
Beijing to Xi'an | The Picturesque Jinshanling Great Wall
Drive from Simatai to Jinshanling in the morning. The Jinshanling section is regarded as the most magnificent section of the Great Wall and it's less crowded. Take a cable car up to the wall. You will see both well-preserved original relics of the Ming Great Wall (1368–1644) and an authentically restored section.
Transfer back to Beijing city and catch a bullet train to Xi'an in the late afternoon. Your personal local guide and driver in Xi'an will meet you at the train station exit.
DAY 5
Xi'an | The Terracotta Warriors and Horses
Start your morning with a tai chi session on Xi'an's City Wall, following a local master's introduction. This is optional. You may prefer a walk or biking. Let us know what you would like to do.
Xi'an's highlight comes next: the Terracotta Army. Discover the army's secrets with the help of your guide. How were the warriors made? How are they preserved? What were their original colors?
Then your guide will bring you even closer to the warriors as you learn how to make miniature versions from a local family at their traditional cave dwelling.
DAY 6
Xi'an to Chongqing Flight | Three Gorges Museum
Take a morning flight to Chongqing. Visit the Three Gorges Museum to learn interesting facts about the three gorges and the greatest dam project before boarding the cruise in the evening.
DAY 7
Yangtze Cruise | Ghost City and Gorges Gateway
Enjoy tai chi morning exercise if you would like to (available every day).
Take a shore excursion to Fengdu Ghost City in the morning. There are many buildings built according to traditional Chinese geomancy and statues and artwork reflecting Chinese people's imaginations of the netherworld.
Enjoy the cultural activities on the ship in the afternoon and a night show — War Fires of the Three Kingdoms (optional) after dinner.
DAY 8
Yangtze Cruise | Gorgeous Gorges Large and Small
If you are interested in Chinese calligraphy and history, the optional excursion to White Emperor City is a nice choice. See 10-yuan banknote scenery, calligraphy inscriptions dating back centuries, and a famous fortress.
Cruise through the spectacular Qutang Gorge and the magnificent Wu Gorge at noon.
Enjoy a shore excursion to Shennv Stream in the afternoon, where you will take a boat to discover this tributary of the Yangtze River, with its clear water that runs southwards through deep and narrow gorges.
Enjoy the Crew Cabaret and Talent Show after dinner on the ship.
DAY 9
Yichang Arrival | Yichang to Shanghai by Bullet Train
Disembark in the morning, and then join the shore excursion to the Three Gorges Dam. Getting access to the platform right by the dam, you will enjoy the magnificent scenery of the Yangtze River and the supper project of China.
You will be transferred to the tourist center in Yichang city after the tour. Your private guide and driver will wait for you there and will transfer you to the railway station on time for your bullet train journey to Shanghai.
Note: The shore excursions in the itinerary are arranged by Century Cruises. They could vary depending on the cruise you choose.
DAY 10
Shanghai | City Tour
Start your Shanghai tour with Yu Garden, which is an elegant classical garden hidden among high buildings. You will hear interesting stories about its former owner and learn why its dragon wall almost killed its former owner.
Then, walking along the Bund, you will learn about the history of Shanghai behind its important old buildings. Feel Shanghai's rise to prominence.
End your tour with a visit to Shanghai Tower, the tallest skyscraper in Shanghai. Enjoy spectacular bird's-eye views of the city.
DAY 11
Shanghai | Zhujiajiao Water Town Tour
Enjoy a relaxing water town tour near Shanghai. Take a small boat to cruise along the canal with traditional houses on the banks. Experience the famous Jiangnan ('Yangtze South') culture and the traditional lifestyle of this area.
After traveling around China for 11 days, you might want to do something that's relaxing or "icing on the cake" at the end of your tour. You will have some free time in the afternoon. Your guide will be happy to arrange activities according to your wishes no matter whether you want to relax, experience Shanghai fashion, appreciate art, explore folk customs, shop, or any of many other options.
Your guide and driver will escort you to the airport in plenty of time. Your guide will help you check-in and see you off at the correct security gate.
Hotel Selection
—the Icing on the Cake
Boutique hotels are recommended to enrich your travel experience.



FromCNY17,380 / USD2,700p/p
Based on a private tour for 2 people. Price varies depending on program, travel date, number of people and chosen hotel
Price includes:
Start planning your tailor-made tour now. Your 1:1 travel consultant will reply within 1 working day.