Experience the Roof-of-the-World Railway
7-Day Tibet Tour by Train from Xining
The Qinghai-Tibet Railway, highest and longest plateau railway in the world, took China 30 years to finish. It was a "mission impossible" and is a testament to the wisdom and hard work of the engineers and workers.
Take the "roof-of-the-world railway" to enjoy incredible scenery in virtually uninhabited parts of the Qinghai-Tibet Plateau and explore mysterious Tibet with this 7-day Tibet tour.
Tour 'Wow' Points
Enjoy the Plateau Scenery along the Qinghai-Tibet Railway
Take an overnight train to witness the unique plateau landscape including great snow-topped mountain ranges, peaceful rivers, vast meadows, and running animals on the Hoh Xil ('Blue Ridge') no-man's land.


Appreciate the Hand-Made Butter Flower Buddhist Offerings
Visit one of the top six monasteries of the most-dominant Gelug (Yellow Hat) Sect of Tibetan Buddhism, which is outside Tibet in Xining. Admire its three treasures: murals, butter sculptures, and embroideries.


Pilgrimage to the Palace That's 'Closest to Heaven'
Immerse yourself in the exquisite chambers on the Potala Palace. Discover the secrets of building this amazing palace.


Walk a Local Tibetan Kora (Religious Circuit) on Barkhor Street
Feel the piety of local Tibetans as you see them worship with their whole body touching the ground. Explore a local market to experience Tibetan daily life and sit in a peaceful nunnery for a cup of sweet tea that's loved by locals.


Enjoy a Picnic on the Bank of the Holy Lake
Pilgrimage to the Lake Yamdrok and enjoy a picnic at the loneliest lamasery in Tibet with an exclusive view of the lake.


Why Choose Us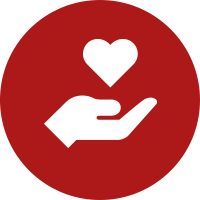 Your Wellbeing is Our Priority.
1-to-1 travel expert
Vaccinated guides
Private Rides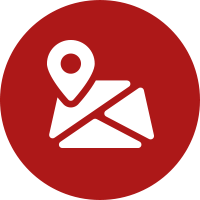 Your Trip is Perfectly Planned.
No crowds
Exclusive Exciting Experiences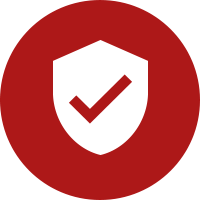 Your Booking is Risk-Free.
No cancellation fee
Free changes
Finish Your Booking in as Quick as 1 Day
1. Tell us your dream travel idea
2. Work out your unique plan with 1 to 1 expert advice
About China Highlights
Since 1998 we've guided everyone ranging from US presidents, Australian Geographic and retired backpackers. Our goal is to create unique trips that take you off-the-beaten path, helping you discover China in a more authentic way. Our motto: "Discovery Your Way!"

Lhasa Tibet Adventure

reviewed Oct 2021, Samantha Jane
Coco helped us plan our ideal trip to recent trip Tibet. She was informative, patient, and helped us tailor the trip to our own needs. She made excellent suggestions and supported us with the permits, travel itinerary, and even flights. She is an incredible asset to the China Highlights Team! Our local guide Tenzin was also excellent and flexible with us each day. I was hit with some altitude sickness and Tenzin helped me get oxygen and medicine needed. He worked with us each day to help us eat local foods and recommended ideal times to visit sites to minimize wait times. We were able to see everything on our list and eat excellent food. Thank you Coco and Tenzin! more
Itinerary Quick Look
Here is a suggested itinerary. We are happy to customize a tour according to your interests.
Your personal tour guide and driver will meet you at the airport and transfer you directly to your hotel to check-in and rest.
DAY 2
Xining | Ta'er Monastery, Board the Overnight Train
In the morning, you can explore the Gelug Tibetan Buddhist Ta'er Monastery to appreciate its splendid architecture and arts including murals, butter sculptures, and embroideries.
After lunch in a local restaurant, you will board the overnight train on the world's highest railway to Lhasa. The train leaves in the late afternoon, so there will be plenty of time to see the scenery before night falls.
The best scenery on the Qinghai-Tibet Railway is in the last 10 hours. You will cross the highest point — altitude 5,200 meters (17,000 feet) — around midday, but don't worry about altitude sickness as the train's interior had supplemental oxygen.
Arrival in Lhasa is in the late afternoon. Your personal Tibetan guide will be waiting for you, and will drive you directly to your hotel, where you can have a good rest and start to get used to the high altitude.
DAY 4
Lhasa | The Holy City and Its People
Ascend into the Potala Palace in the morning. Discover this architectural marvel and cultural treasure house. View the palace from four expertly-chosen angles to fully enjoy its beauty.
Enjoy a walking tour in the afternoon. Meet the devoted pilgrims prostrating themselves at Jokhang Temple. Delve into the less touristy corners of Barkhor Street to experience Tibetan daily life. Learn the history of Tibet at a Qing Dynasty ministerial office site and a wealthy merchant's residence — the Pandatsang Compound. Finally, sit down with local Tibetans in a nunnery to have a rest and enjoy a cup of Tibetan sweet tea.
DAY 5
Lhasa | The Essence of Tibetan Buddhism
Start the tour with Norbulingka ("Lhasa's Summer Palace"). Have a relaxing morning with the local Tibetans. Then visit Drepung Monastery — the biggest Tibetan Buddhist monastery. Learn more about the Gelug school of Tibetan Buddhism.
In the afternoon, you'll watch monks debating over age-old scriptures in a courtyard of Sera Monastery. Your personal guide will show you the thangka-like murals painted on big rocks on the 'back hill', which are overlooked by most tourists.
DAY 6
Lhasa | Discover the Loneliest Monastery on the Holy Lake
Adventure out of Lhasa to holy Lake Yamdrok on the penultimate day. After viewing the lake from the popular platform, you will escape from the ordinary tourist route and drive along the lake to discover a small lamasery on a small island with only one monk. It is regarded as the loneliest lamasery in Tibet. Enjoy the exclusive view and tranquility of the lake. Have a picnic lunch on the bank of the lake if the weather is nice.
After breakfast, your private guide and driver will take you to the airport for your departure.
Hotel Selection
—the Icing on the Cake
Boutique hotels are recommended to enrich your travel experience.


FromCNY9,080 / USD1,440 p/p
Based on a private tour for 2 people. Price varies depending on program, travel date, number of people and chosen hotel
Price includes:
Start planning your tailor-made tour now. Your 1:1 travel consultant will reply within 1 working day.

Quickly inquire about this tour via our WeChat:
chinahighlightstour