China Tour Blend of Silk Road, Yunnan and Yangtze River Cruise
34-Day Private China Tour: Guangzhou–Xi'an–Zhangye–Dunhuang– Turpan– Urumqi–Chengdu–Yunnan–Yangtze–Beijing
Begin your journey in bustling Guangzhou, then explore the ancient wonders of Xian. Follow the historic Silk Road, venturing through Silk Road cities rich in history and culture. Discover the charm of Chengdu, the beauty of Yunnan, and cruise the majestic Yangtze River. Finally, conclude your adventure in the capital city, Beijing. This comprehensive itinerary offers a perfect blend of history, culture, and natural beauty, providing a once-in-a-lifetime exploration of China's most captivating destinations.
The itinerary below is only one possibility. Tips to tailor-make your trip are offered as inspiration. Send us details of your preferences and our travel experts will customize this trip to suit your interests, tastes, and budget.
Tour 'Wow' Points
Experience the Thrill of Riding a Camel Across the Singing Sand Mountains

Marvel at the Famous Rainbow Mountains in Zhangye

Climb up the Great Wall on the Cliff of Jiayuguan

Experience Taking Care of a Cute Panda

Witness the Famous Potala Palace

Take a Cruise on Yangtze River from Chongqing to Yichang

Find the Hidden Halls in the Forbidden City

Why Choose Us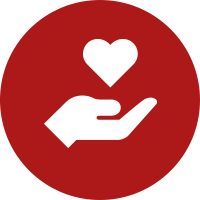 Your Wellbeing is Our Priority.
1-to-1 travel expert
Vaccinated guides
Private Rides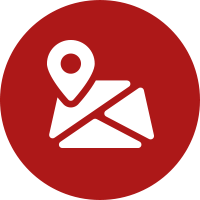 Your Trip is Perfectly Planned.
Less crowded
Exclusive Exciting Experiences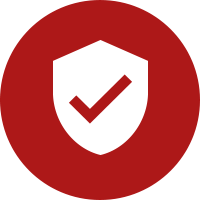 Your Booking is Risk-Free.
No cancellation fee (up to 22 days before departure)
Free changes
Finish Your Booking in as Quick as 1 Day
1. Tell us your dream travel idea
2. Work out your unique plan with 1 to 1 expert advice
China Highlights, Asia Highlights, and Global Highlights collaborate to provide families and couples with personalized and stress-free experiences in diverse destinations.


Great experience, highly recommended!

Additionally, she helped me with all my personal needs like getting a SIM card, finding an ATM, shopping, dining, checking in at the train station, hotel, suggested a couple additional very entertaining art events. Was also punctual and spoke good English.

more

Nov 2023, Wayne S.

Excellent tour with Tom from China Highlights

We used China Highlights for the 3 days of our Beijing trip. Tom was a fantastic guide. Very knowledgable with excellent English. He was able to accommodate changes to our tour at short notice, allowing us to make the most of our limited time. Couldn't recommend highly enough

more

Nov 2023, Ross

Magical Adventure

Wow this tour was honestly the best tourI have ever taken! Our guide Simon Yao was simply superb! His English was excellent and he was very easy to talk to. He was personable and friendly but not overpowering or overbearing. Very knowledgeable about history. Thankfully the weather was good so we were not super hot !Finally at the wall we were amazed by it's beauty and grandeur. It really is something and pictures don't do it justice.

more

Nov 2023, Annika M

Excellent two day visit to Great Wall

Our guide 'Mark' was incredible. So friendly, knowledgable and funny. The itinerary was perfect, we got to see two different parts of the Great Wall (one of which at night which was magical) and our hotel stay in Gubei was wonderful. Highly recommend to anybody visiting Beijing

more

Nov 2023, James_Wolstenholme

Great day out with Mark, thanks China Highlights!

We did a 1 day private tour with China Highlights to see Tiananmen Square, Forbidden City, and the Mutianyu section of the Great Wall. Communication was great throughout - from trip planning/booking with Roger and from our guide Mark who contacted us the day before to confirm meet up time/location. Avoided a lot of the queues and definitely learned quite a bit of history from our guide Mark…thanks again! No language barriers/issues…highly recommended.

more

Nov 2023, ykeezy

China Three (3) Cities Tours

To the tour guides, Ethan, Jason and Tony, you guys have made my visit an awesome and memorable experience. All the tour guides spoke english and communicated very effectively. They are knowledgeable about all the sites visited including, Great Wall of China, The Forbidden City, Panda Breeding and Research Center, Leshan Giant Buddha, Hallelujah Mountains, Zhangjiajie Grand Canyon and Glass Bridge, and Tianmen Mountain. The tour guides ensured I got the most out of my time I stayed in the various cities Beijing, Chengdu and Zhangjiajie.

more

Nov 2023, Kadar

13 days in China

We booked a 13 day's tour of China with China Highlights. Our travel advisor, Ms Leah Zhou organised an itinerary that suited what we wanted. She was really helpful and patient will all our needs. Leah helped us organised our 30th Wedding Anniversary Dinner and my 60th Birthday celebration?? in Beijing. For this to be possible, she had to liaise with our guide in Beijing. The flowers and cake were a real surprise. My husband and I, were really touched at the good service provided by China Highlights and Ms Leah Zhou. Thank you China Highlights and Ms Leah Zhou for your constant care of your customers. I will certainly recommend China Highlights to my friends.

more

Nov 2023, Eda Adams

Perfect Beijing experience

Covering all major sights our exploration of Beijing and surroundings was flawless guided by Lily, along with her knowledgeable and balanced information on Chinas culture and history. In particular, Lily was able to adjust the tour according to personal preferences, e.g. focus on photography, as well as suggesting additional activities like an impressive authentic artistic show. I highly recommend China Highlights as China tour operator and Lily Liu as excellent guide regarding the Beijing area.

more

Nov 2023, Perfect Beijing experience

Our first trip to Beijing

Our tour guide was Lucy Yubo. She was awesome. Very friendly, informative and passionate about her job. We really enjoyed her company and guidance.

more

Nov 2023, Sreelatha Reddy

Anne and Bob's tour of Beijing

We did the China Highlights tour of Beijing with our excellent guide Mark and his driver. We thoroughly enjoyed seeing the Beijing highlights including the Lama Temple, the Tiananmen Square, the Forbidden City and the Lama Temple. The Summer Palace with the boat ride and the Garden of Virtue and Harmony were memorable also and the Mutianyu Great Wall was a highlight. We were impressed with Mark as a guide. He knew his history and he was kind and thoughtful. He took us to some excellent restaurants and we were introduced to some beautiful food. We enjoyed his company and will always remember him.

more

Nov 2023, BendigoBob

Excellent end to end service

Helen is a positive, full of knowledge, experienced guide.She provided us an implacable service abd experience for 3 days .Highly recommended

more

Nov 2023, Sariel Engel

Amazing Beijing Tour with Risa!

Risa gave us a wonderful tour of the city! She thoroughly explained the cultuaral importance of each exhibit while also educating us on the Chinese culture. Appreciated having this wonderful Beijing trip with Risa:)

more

Nov 2023, Angelica M.

Amazing Beijing Tour With Risa!

We were very kindly received in Beijing by our tour guide Risa. She gave us a very thorough tour of the city and showed us wonderful places, while also explaining the important history/culture of China! Very beautiful city filled with many things to do and full of culture! This was very well planned and made it very easy for us to visit the city and foreigners:) Thank you Risa!

more

Nov 2023, Angelica M

Do Beijing like a local

They organised my trip very quickly and efficiently. On the day, Anna was very friendly to me, my mum and my baby. Very accommodating to our needs. The car was immaculately clean and very comfortable. We visited everything we initially wanted and more. Also, Anna took us to the best meal we had in China. It makes a difference to have a local choosing the dishes!

more

Nov 2023, Natali A

Must-see Beijing sights in two days

Going on the guided tour gave me the opportunity to visit the main 'must-see' Beijing attractions in two days' time. Although I prefer to travel on my own, it simply would not have been possible for me to arrange tickets and figure out logistics to the Forbidden City, Tiananmen Square, Temple of Heaven, Summer Palace and Great Wall with such a compressed schedule and short notice. My guide, Lucy, was very knowledgeable about Chinese history and cheerfully accompanied me through two grueling days. Traffic in and around Beijing is bad, and the sights are notnin walking distance from one another. Our driver, Li Li Mon, patiently fought the traffic allowing me to snooze in between the long

more

Nov 2023, Marcis J

China Highlights - Great Wall Mutianyu

I arranged a private tour with China Highlights to see the Great Wall, as I had a few hours to spare near Beijing. I was promptly collected, taken to the wall via comfortable car and escorted all the way by my allocated tour guide Jack. The day was highly memorable and thoroughly enjoyable, we walked 20 watchtowers across the Wall and then took the luge back down. The knowledge and history of the Great Wall was shared and Jack's English was great. Fantastic day, thanks for your great hospitality, Jack!

more

Nov 2023, Daniel White

Beijing family trip

Kitty the tour guide took great care of us and was the kindest and courteous person. We had a wonderful time! One of the most memorable trip we had as a family. Thank you China Highlights, Chandler and Kitty!!

more

Nov 2023, Lucas Chew

Best tour company for china! Highly recommended

Their knowledge and assistance with transportation, translation, and history of China made this trip extremely relaxing. The drivers were all very friendly and professional. Our trip was hassle free and we had an amazing time. We highly recommend this tour company for a memorable vacation.

more

Nov 2023, Angela A.

My very first trip to Beijing

Everything went according to the plan discussed with the agent in advance. My guide Jack was excellent- very knowledgeable, organised, kind, helpful, and great English speaker. So I learned a lot about the fascinating history of China while enjoying breathtaking sceneries and monuments.

more

Nov 2023, Consumer

AMAZING! Professional. Highly recommended.

My husband and I completed the 8 day tour of China with Olivia (Beijing), Their knowledge and assistance with transportation, translation, and history of China made this trip extremely relaxing. The drivers were all very friendly and professional. Our trip was hassle free and we had an amazing time. We highly recommend this tour company for a memorable vacation.

more

Nov 2023, travelholic917
Itinerary Quick Look
Here is a suggested itinerary. We are happy to customize a tour according to your interests.
DAY 1
 Hong Kong to Guangzhou Arrival
Your private guide will be ready to meet and greet you at the arrival hall in Guangzhou. A comfortable private car with an experienced driver will transfer you directly to your hotel. Your guide will help you to check-in.
DAY 2
Guangzhou to Xi'an | City Transfer
Your tour guide will transfer you from your hotel to Guangzhou Airport for next destination: Xi'an. Upon arrival in Xi'an, your private guide and driver will greet and transfer you to the hotel.
DAY 3
Xi'an | The Terracotta Warriors
Terracotta Warriors and Horses: Embark on an extraordinary journey to witness the awe-inspiring Terracotta Warriors and Horses, accidentally discovered in 1974. This incredible army of over 7,000 soldiers, archers, horses, and chariots stands tall, having safeguarded Emperor Qin's tomb since 210 BC. As you explore three protected pits housed in massive hangars, marvel at the unique features of each figure, reflecting the painstaking repair and ongoing excavation efforts. A visit to the excellent museum and an accompanying film provide further insight into the storied history of these vaults. Remember to wear comfortable walking shoes and capture this magnificent experience through photography (no flash).
The Great Mosque: Located in Xian's Muslim quarter, near the city center, the Great Mosque is an architectural gem fusing Chinese design with Islamic traditions. Through its magnificent pavilions, halls, and gateways, this expansive mosque showcases exquisite decorations. Notably, its courtyards are aligned from east to west, facing Mecca. As an active place of worship for the Hui descendants of Silk Road traders and travelers, it stands as one of China's largest Islamic mosques.
Terracotta Warrior Workshop in a Cave Dwelling: Step off the beaten path and visit a local cave dwelling family workshop in the countryside. Engage with a skilled artisan and learn the intricate process of creating Terracotta Warriors, as practiced in ancient times. Discover the secrets behind the life-sized statues, from the detailed steps of craftsmanship to the most challenging aspects of their creation. Gain firsthand knowledge while immersing yourself in the beauty of the local culture.
Muslim Quarter: Situated just 100 meters west of the Bell Tower in downtown Xi'an, the Muslim Quarter beckons visitors with its vibrant charm. Explore a 500-meter-long avenue adorned with bluestone pavement, lined with an array of stalls, souvenir shops, cafés, and bars, predominantly run by Muslim merchants. This lively and bustling area attracts tourists from far and wide who come to shop for unique treasures and immerse themselves in an exceptional cultural experience.
DAY 4
Xi'an to Zhangye | Shaanxi History Museum
Big Wild Goose Pagoda: Discover the serenity of the Big Wild Goose Pagoda, a significant Buddhist site set within the picturesque grounds of the Da Ci'en Temple. This simple and elegant brick pagoda holds historical importance, dating back to the 7th century. Its primary purpose was to safeguard the invaluable Buddhist materials that Xuanzang (Tripitaka) brought from his remarkable pilgrimage to India. Explore the temple complex, adorned with magnificent halls showcasing exquisite Buddhist statues and captivating murals.
DAY 5 
Zhangye | Zhangye Danxia National Geological Park
Giant Buddha Temple: Visit the Giant Buddha Temple (Dafo si) in the southwestern corner of Zhangye city. This magnificent temple houses the largest indoor reclining Buddha in China. Spend a couple of hours exploring this religious site and marvel at the grandeur of the giant Buddha sculpture.
Wooden Tower of Sui Dynasty: Make a quick stop at the Wooden Tower of Sui Dynasty, originally constructed during the Sui Dynasty and later restored in 1926. This impressive nine-story tower stands about 40 meters tall and is considered one of China's finest wooden towers. Be sure to appreciate the historical significance as it once stored important Buddhist relics.
Zhangye Danxia National Geological Park (Rainbow Mountains): Travel approximately 40 kilometers from Zhangye to Kangle Township and discover the breathtaking landscapes of Zhangye Danxia National Geological Park, often referred to as the Rainbow Mountains. These unique landforms are a rare natural phenomenon found only in the arid regions of Gansu and Qinghai provinces.
The park consists of two main sections: Qicai Danxia Landforms and Binggou Danxia Landforms. The Qicai Danxia landforms mesmerize visitors with hills adorned in vibrant colors, resembling waves rising and falling. The mix of different-colored rock strata presents a mesmerizing and majestic sight. This barren landscape devoid of vegetation showcases the stunning "window lattice and palace-shaped Danxia topography" – a term used by geologists to describe this extraordinary geological formation.
DAY 6
Zhangye to Jiayuguan | Jiayuguan Pass
Jiayuguan Pass (including Great Wall Museum): Explore the historic Jiayuguan Pass, also known as the "First Pass Under Heaven," located at the western end of the Ming Dynasty (1368–1644) Great Wall. This pass is not only the most magnificent but also the best-preserved among the thousands of Great Wall passes.
With its strategic location between two mountain ranges, Jiayuguan Pass played a crucial role in guarding the Gansu corridor. Spend around 3.5 hours soaking in the rich history and remarkable architecture of this fort.
DAY 7
Jiayuguan to Dunhuang | Mogao Caves
Mogao Caves: Embark on a guided tour of the renowned Mogao Caves, accompanied by an informative guide who speaks English, German, French, or Japanese. You'll share this experience with fellow tourists as you explore approximately 10 out of the 30 publicly accessible caves. These selected caves offer a representative glimpse into the grandeur of the entire cave complex, as chosen by your knowledgeable guide.
Singing Sand Mountains and Crescent Spring: Journey to the Singing Sand Mountains (Mingsha Shan), located 6 kilometers (4 miles) south of Dunhuang, and discover the enchanting Crescent Spring (Yueya Quan) oasis amidst the desert. Witness the crescent-shaped lake formed by natural spring water nestled between two towering sand dunes. Despite the aridity of the region, the pool remains filled, defying the expectation of drying up.
Camel Ride: Immerse yourself in the ancient Silk Road atmosphere with a memorable camel ride through the mesmerizing landscape of the Singing Sand Mountains. Gaze at the undulating golden sand dunes against the backdrop of a deep blue sky. Feel the rhythmic sway of the camel as you traverse the desert and listen intently for the mysterious "singing" sands.
Dunhuang Mural Research Institute and Mural Facsimile Experience: If you're captivated by the breathtaking murals found in the Mogao Caves, don't miss the opportunity to enhance your understanding and appreciation at the Dunhuang Mural Research Institute. Listen to the insights of experts as they guide you through an in-depth analysis of the murals. Moreover, you can personally create a facsimile of one of the murals on a mud slab, which is made from the same materials found in the Mogao Caves. Take home your masterpiece, a unique memento capturing the essence of the Mogao Caves' artistic heritage.
DAY 8
Dunhuang to Liuyuan | Yumenguan Pass
Yumenguan Pass: Visit Yumenguan Pass, which served as one of the western gateways during the Han Dynasty (206 B.C. - 220 A.D.). Although the pass has been partially eroded by shifting sands, it still retains traces of its former grandeur, offering a glimpse into its historical significance.
Great Wall of the Han Dynasty: Explore the impressive Great Wall of the Han Dynasty, constructed with the purpose of defending against the nomadic Xiongnu tribes during the Han Dynasty (206 B.C. - 220 A.D.). Spend 30 minutes observing the architectural marvels of this ancient wall and appreciating its strategic importance in Chinese history.
DAY 9
Turpan | The Ruins of the Jiaohe Ancient City
The Ruins of the Jiaohe Ancient City: Discover the fascinating ruins of the Jiaohe Ancient City, originally built by the Cheshi people during the Qin Dynasty (221–206 BC) and later expanded during the Han Dynasty (206 BC–220 AD). Located in the Yarnaz Valley, just 8 kilometers (5 miles) west of Turpan, this historical site was carved out of the dry, yellow-gray earth, forming a narrow 30-meter-high, 1.5-km-long island-like structure in a river.
The Karez Wells: Explore the marvel of the Karez Wells, an incredible underground irrigation system considered one of China's three ancient great projects. Adjacent to Turpan and located 3 kilometers west of the city center, the Karez Wells Folk Garden and Museum offers insight into the fascinating history and construction of these wells.
Tuyoq Village and Tuyugou Canyon: Experience the charm of Tuyoq Village, nestled within Tuyugou Canyon, located 46 kilometers east of Shanshan county, 47 kilometers west of Turpan city, and 13 kilometers southwest of the Gaochang Ancient City. Wander through this traditional village with its vineyards, orchards, narrow streets, and picturesque irrigation channels flowing between ancient mudbrick houses and shady trees.
Embark on a delightful walk in the area, leading you to a group of ancient caves carved into the mountainside. Marvel at the preserved frescoes within some of these caves, showcasing influences from both Buddhist and Nestorian traditions. Immerse yourself in the historical significance of this site and soak in the stunning surroundings against a backdrop of the dramatic Flaming Mountains.
Pass through the Flaming Mountain: Take a scenic drive through the Flaming Mountains, known as the hottest place in China. These majestic mountains serve as a backdrop to the ancient civilization and oasis agriculture of Turpan. Enjoy the breathtaking views as you pass through this legendary landscape, which has inspired numerous stories and legends, including the classic tale "Journey to the West."
Visit a Local Vineyard: Indulge in a visit to a local family-run vineyard in Turpan, renowned for its grape cultivation. Rather than the touristy Grape Valley, we will provide an authentic experience by arranging a visit to a local vineyard, where the grapes are cultivated behind the family's home. Gain insights into the daily lives of the locals and learn about the significance of grape farming, which serves as a vital source of income for the community.
DAY 10
Turpan to Urumqi | The Ruins of the Jiaohe Ancient City
Erdaoqiao Market: Explore the vibrant Erdaoqiao Bazaar, the largest market in Urumqi. Immerse yourself in the bustling atmosphere as you wander through a maze of stalls offering a wide variety of items, including fresh fruits, clothing, crafts, knives, and carpets. On Sundays, the market comes alive with even more vendors and a greater selection of goods to peruse. Don't miss the chance to explore the charming old streets surrounding the bazaar, which offer a glimpse into the area's rich history. Ladies, in particular, will find delight in the traditional Yugur makeup cosmetics available for purchase.
The Turpan Museum: Discover the treasures of the Turpan Museum, the largest museum in Xinjiang and second only to the Museum of Uighur Autonomous Region. Located on mid Gaochang road in Turpan city, the museum boasts an extensive collection that showcases the rich cultural heritage of the region. Explore the exhibits and delve into the fascinating history of Turpan, gaining a deeper understanding of its significance. Additionally, the museum's convenient location places it just across from Gaochang Park, allowing visitors to easily explore both
DAY 11
Urumuqi to Kashgar | Kashgar Old Town
Id Kah Mosque: Visit the impressive 15th-century Id Kah Mosque, one of China's largest and busiest. On Fridays, around 10,000 people gather for prayers and Quran study. Remember to remove your shoes before entering the Main Hall, adorned with traditional Islamic pillars, carvings, and rugs. Women are advised to dress modestly. Don't miss this must-visit site in Kashgar.
Kashgar Old Town: Explore the historic streets of Kashgar's Old Town, offering a glimpse into its glorious Silk Road past. Marvel at the 500-year-old city wall, wander through narrow lanes, and experience the vibrant atmosphere of this legendary Central Asian hub. It's a highlight of your visit to Kashgar.
Handicraft Street: Browse Handicraft Street, located near Id Kah Mosque, to find a wide variety of handcrafted goods such as cookware, musical instruments, copperware, jewelry, and more. Witness artisans at work and marvel at the intricate craftsmanship. Take a break at the ancient teahouse, where locals gather to chat, enjoy tea, and sometimes even play music and
DAY 12
Kashgar | Kala Kule Lake
Kala Kule Lake: Experience the stunning beauty of Kala Kule Lake, a glacial lake nestled at the base of the awe-inspiring Muztagata Mountains. As the lake glistens amidst its surroundings, take in the varying shades of its crystal-clear waters. Connecting China with Pakistan, a railway passes by this enchanting lake, adding to its allure. The picturesque scenery and mesmerizing clarity of Kala Kule Lake make it a must-visit destination.
Bazaar: Discover the renowned Bazaar, an ancient market attracting locals and merchants from Xinjiang, as well as neighboring countries like Pakistan and Kyrgyzstan. Immerse yourself in a vibrant atmosphere as you explore this bustling marketplace. Here, you'll find an eclectic mix of commodities, including dried fruits, delicacies, clothing, shoes, leather goods, textiles, rugs, carpets, scarves, and various souvenirs. The market is open all week, but Sundays are particularly exciting when farmers come to the town. Many travelers visit Kashgar specifically for the Bazaar, and you'll find it especially lively on Sundays when the livestock market takes place. Witness the intriguing sights and sounds of livestock trading, bargaining, and the exchange of money, creating a unique and fascinating experience.
Baisha Lake ('White Sand' Lake): Pay a visit to Baisha Lake, a reservoir with a unique setting in a wind-blown corridor. Over thousands of years, sand from the Taklamakan Desert has settled on the mountains along the lake's shoreline, creating a mesmerizing spectacle. The combination of white sand dunes and the blue lake forms a dreamlike picture that is bound to captivate you. Spend a tranquil moment enjoying the enchanting beauty of Baisha Lake.
DAY 13
Kashgar to Chengdu | City Transfer
Your tour guide will transfer you to Kashgar Airport for the charming Chengdu flight. Upon arrival in Chengdu, your private guide and driver will greet and transfer you to the hotel.
DAY 14
Chengdu | Sanxingdui Museum
Sanxingdui Museum in Guanghan: Explore the fascinating Sanxingdui Museum, established in 1992. Spanning an area of 7000 square kilometers, this museum showcases cultural relics from the No1 and No2 sacrificial pits of the Shang Dynasty (16th-11th century B.C.). Immerse yourself in the exhibition, where you'll encounter thousands of invaluable relics such as bronze ware, jade ware, gold ware, pottery, and bone ware. Get a closer look at these artifacts and deepen your understanding of ancient China's rich history.
Panda Breeding and Research Center: Located just 6 miles north of Chengdu City, the Panda Breeding and Research Center is a haven for giant pandas, red (or lesser) pandas, and other endangered species. Witness the highly successful breeding program and marvel at these adorable creatures as they rest or play within the bamboo groves and peaceful walkways. Explore the panda nursery and visit the panda museum to learn more about these magnificent animals. Please note that to avoid large crowds during July and August, it is recommended to visit early in the morning at 7:00 am. Also, note that interactive activities with giant pandas are currently unavailable due to protection measures. We will keep you updated on any changes regarding this.
Sichuan Hotpot: Indulge in the most iconic cuisine of Chengdu - Sichuan hotpot. Known for its numbing spiciness, Sichuan hotpot is a local favorite. The main ingredients include hot peppers, Chinese crystal sugar, and wine. Enjoy a variety of meats such as sliced kidney, chicken breast, beef tripe, goose intestines, along with spring onion, soybean sprouts, mushrooms, duck, sea cucumber, and other local dishes. Your guide will assist you in ordering two types of soup, spicy and non-spicy, along with a selection of meats, vegetables, and local delicacies.
DAY 15
Chengdu to Kunming by flight| The Dragon Gate on Xishan
The Dragon Gate on Xishan: Embark on a journey to the Dragon Gate on Xishan, situated just 37km west of downtown Kunming. This enchanting attraction is located near the picturesque Dianchi Lake. Carved into the cliffside between 1781 and 1835 by a skilled Taoist monk and his team, the Dragon Gate showcases an array of grottoes, sculptures, corridors, and pavilions. Explore the intricate craftsmanship and marvel at the spiritual significance of this remarkable site.
DAY 16
Kunming | Wu Hou Temple
Ancient Stone Forest (Naigu Shilin): Discover the captivating Ancient Stone Forest, also known as Naigu Shilin, located 13 kilometers north of Shilin. This unique destination, named after the Yi language meaning "ancient and black," covers over 5,000 mu and features a newly opened 6-kilometer travel route. Contrasting with Shilin's stone forests, this site exhibits distinct features and styles, adding to its allure and providing a memorable experience for visitors.
Yuantong Temple: Immerse yourself in history at Yuantong Temple, the largest temple in Kunming boasting a remarkable history of over 1,200 years. In 1956, it was the venue for the grand ceremony consecrating the Buddha's tooth, signifying its importance. This temple holds great significance and is listed among China's key Buddhist temples designated by the State Council. Explore the intricate architecture and peaceful atmosphere as you delve into the spiritual heritage of this revered site.
Green Lake Park: Experience the natural beauty of Green Lake Park, one of the most picturesque parks in downtown Kunming. Originally known as "Nine Dragon Pond" due to the presence of nine spring outlets to the north of the lake, this park offers a serene ambiance and stunning scenery. Take a leisurely stroll around the park or enjoy local performances, such as Taiji, Mahjong, and traditional opera, presented by the friendly locals. Don't miss the opportunity to witness traditional dances in colorful traditional attire and listen to the melodious tunes played by local musicians.
DAY 17
Kunming to Dali | The Stone Forest
Houses of Bai People in Xizhou: Visit the Houses of Bai in Xizhou, a historic town 16 kilometers from the Ancient City of Dali. Experience the rich traditions and distinctive architecture of the Bai people. Admire the ancient buildings adorned with exquisite paintings, showcasing the local artistry.
Ancient City of Dali: Explore the Ancient City of Dali, located at the base of Cangshan Mountain, just 13 kilometers from Xiaguan. This city, dating back to the Ming Dynasty, is renowned for its cultural significance. Enjoy the picturesque surroundings, clear springs, and the simple lifestyle of the local Bai people.
Cruise on Erhai Lake: Take a scenic cruise on Erhai Lake, surrounded by breathtaking landscapes and a mild climate. Discover the natural beauty of the area, including its islands and a charming fishing village. Experience the tranquility of the lake while witnessing the region's unique flora and fauna. Note: Occasionally, a short wait may be necessary if there are fewer than five people joining the
DAY 18
Dali to Lijiang| Lijiang Ancient Town
Lijiang Ancient Town: Discover the enchanting Lijiang Ancient Town, positioned in the middle area of the county at an elevation of over 2400 meters. This ancient town boasts breathtaking scenery and a rich history and culture. It is an extraordinary rarity in China to find such a well-preserved ancient city belonging to a minority group. Experience the bustling atmosphere of the old town, adorned with vibrant lights and lively crowds. For a more peaceful visit, we recommend exploring in the early morning when it is less crowded.
The Black Dragon Pool: Uncover the beauty of the Black Dragon Pool, located within the park that shares its name. This iconic pool has gained recognition and is listed in the Collections of Famous Pools of China due to its exquisite beauty. Marvel at the crystal-clear water and serene surroundings as you explore this scenic spot. Immerse yourself in the tranquility and capture stunning photos in this picturesque location.
DAY 19
Lijiang | Jade Dragon Snow Mountain
Jade Dragon Snow Mountain (Glacier Park by cable car): Take a thrilling cable car ride up to Glacier Park on Jade Dragon Snow Mountain. Ascend 1,100 meters (3,600 feet) to an altitude of 4,680 meters (15,350 feet). Marvel at the snow, ice, and stunning views of the cloud sea below.
Learn to Make Naxi Pancakes: Join a local Naxi family-run restaurant to make your own Naxi pancakes, a popular food of the Naxi nationality. Learn the process and enjoy the pancakes with other Naxi dishes for a delicious lunch.
Naxi Shaman Family Visit: Experience the intriguing Naxi culture through a visit to a Naxi shaman's family. Discover the Dongba script created by the Naxi shaman, learn Dongba characters, and enjoy Naxi music. Immerse yourself in the Naxi people's deep connection to nature and their passionate love for their homeland
DAY 20
Lijiang to Lhasa | City Transfer
Your tour guide will transfer you to Lijiang Airport for the charming Lhasa flight. Upon arrival in Lhasa, your private guide and driver will greet and transfer you to the hotel.
DAY 21
Lhasa | Sera and Drepung Monastery
Sera Monastery: Explore Sera Monastery, situated in the northern suburbs of Lhasa. This historic complex consists of the Great Assembly Hall and three colleges. Founded in 1419, it gets its name, which means 'wild roses,' from the surrounding wild rose bushes. As one of the main monasteries in Lhasa, Sera Monastery is famous for the monks' daily debates. If you're interested, your guide can also take you to the hill behind the monastery, where you can enjoy the intricate thangka paintings on large rocks and get a panoramic view of the monastery.
Drepung Monastery: Visit Drepung Monastery, located in the western part of Lhasa beneath Mt. Gambo Utse. This magnificent monastery, built in 1416, is one of the largest monasteries in the Gelug Sect in China. Previously serving as the residence of Dalai Lamas, it became the living palace before the reconstruction of the Potala Palace. Don't miss the grand Shonton Festival held in early August, providing an opportunity to immerse yourself in the vibrant atmosphere.
Learn Tibetan Cooking at Tibetan Family Kitchen: Experience authentic Tibetan cuisine at Tibetan Family Kitchen, a renowned restaurant in Lhasa. Delight in a combination of Tibetan, traditional Chinese, and Western dishes. Engage in a hands-on cooking class led by an English-speaking chef. Before the class, explore a local market together to purchase fresh vegetables and discover the unique ingredients used in Tibetan cuisine.
DAY 22
Lhasa | Potala Palace
Potala Palace: Discover the majestic Potala Palace, originally built as a residence for Princess Wencheng and a Nepalese princess who married the king of the Tubo Kingdom over 1,300 years ago. Reconstructed by the fifth Dalai Lama, it became the winter residence for subsequent Dalai Lamas. Explore the vast labyrinth of corridors and stairs adorned with magnificent statues, murals, tombs, and antiquities. As you ascend past the monks' dormitories, your guide will highlight the architectural marvels and unique construction techniques.
Old Barkhor Street Walking Tour: Experience the vibrant Old Barkhor Street with its deep cultural and spiritual significance. Visit Jokhang Temple, mingle with locals on the pilgrims' path, and explore a bustling market. Discover the historical Qing administration office site and the Pandatsang Compound showcasing traditional Tibetan architecture. Conclude the tour with a cup of Tibetan sweet tea at Ani Tsangkhung Nunnery.
DAY 23
Lhasa to Chongqing | City Transfer
Your tour guide will transfer you to Lhasa Airport for the next destination: Chongqing. Upon arrival in Chongqing, your private guide and driver will greet and transfer you to the hotel.
DAY 24
Chongqing to Yichang by Yangtze River Cruise | The Fengdu Town
Explore the Mysterious Fengdu: Intriguingly known as the residence of the devil in Chinese folklore, Fengdu is a town where legend meets reality. According to local beliefs, spirits ascend to heaven while malevolent forces find their way to Fengdu. The town is overshadowed by Ming Shan Hill, home to Tianzi, the King of the Dead. As you step foot into Fengdu, you'll immediately sense an eerie atmosphere, with its quiet streets, abandoned buildings, and vacant shops and banks. The sole inhabitants are those who sustain their livelihood by welcoming cruise boat visitors.
DAY 25
Yangtze River | The Lesser Three Gorges
Qutang Gorge: Enjoy a leisurely cruise through the stunning Qutang Gorge. Immerse yourself in the breathtaking natural beauty of towering cliffs and picturesque landscapes. Marvel at the grandeur of this magnificent geological wonder as you glide along the graceful waters.
Scenic Cruising - Wu Gorge: Continue your scenic cruise through the mesmerizing Wu Gorge, famous for its enchanting vistas and mist-covered peaks. Admire the dramatic landscapes and rugged cliffs that surround you. Don't forget your camera to capture the awe-inspiring moments during this unforgettable journey.
Shore Excursion - Shennv Stream: Embark on an exciting shore excursion to the captivating Shennv Stream. Cruise deep into the heart of this pristine tributary aboard a traditional wooden boat. Experience the serene beauty of lush greenery, crystal-clear waters, and cascading waterfalls. Immerse yourself in the tranquil ambiance of nature as you explore the wonders of Shennv Stream.
DAY 26
Yichang to Beijing | Sanyou Cave
Sanyou Cave: Discover the impressive Sanyou Cave, the largest cave located on the north peak of Xilingshan. Situated just 7km northwest of Yichang, this remarkable cave offers breathtaking views of the Yangtze River and the scenic Xilingxiao area. Prepare to be awestruck by the natural wonders and spectacular scenery that await you at Sanyou Cave.
DAY 27
Beijing | The Forbidden City
Temple of Heaven: Step into history as you visit the Temple of Heaven, a magnificent complex of Taoist buildings dating back to the Ming dynasty in 1420. Emperors of the Ming and Qing dynasties held annual ceremonies here, praying for bountiful harvests. Explore the sprawling 273-hectare park in the southern part of Central Beijing, where local elderly people often gather to sing, exercise, and practice tai chi in the mornings. Enjoy a leisurely walk through the park, covering approximately 1-1.5 kilometers, on an easy-grade trail.
Chairman Mao's Memorial Hall: Visit the solemn Chairman Mao's Memorial Hall, a place designated for memorial activities. Delve into China's history as you discover cultural relics, historical documents, and photographs inside the halls. At the center of the Respecting Hall lies the crystal coffin, containing the remains of Chairman Mao adorned in a grey Sun Yat-sen uniform and covered with the red banner of the Chinese Communist Party. Please note that the memorial hall's opening hours may vary due to government control, and photography is not permitted inside the hall.
Hutong Walking Tour in Dongcheng District: Embark on a captivating stroll through the historic Hutongs, labyrinthine alleyways lined with traditional single-story courtyard houses that reflect the charm of old Beijing. Explore these vanishing architectural gems while immersing yourself in the local culture and lifestyle. Visit a local family to gain insights into their daily routines and learn about efforts to protect this unique heritage. Additionally, ascend the Bell Tower for a panoramic bird's-eye view of the Hutong area. The total walking distance for this tour is approximately 800 meters.
Discover the Forbidden City via Our Emperor's Tour: Uncover the secrets of the magnificent Forbidden City on our Emperor's Tour, carefully crafted to provide an immersive experience. Unlike other group tours that cover only 6-8 spots briefly, our tour unlocks access to 12 meticulously selected locations within the Forbidden City. Alongside delving into the city's architecture, history, fengshui, and art, your knowledgeable guide will reveal intriguing stories of famous figures from the two dynasties. From hardworking emperors to longevous empress dowagers and talented concubines, imagine the lives they led within the city walls as your guide brings their stories to life.
DAY 28
Beijing | Mutianyu Great Wall
Mutianyu Great Wall: Witness the picturesque Mutianyu section of the Great Wall, highly rated on TripAdvisor for its stunning scenery and well-preserved architecture. This family-friendly section is easily accessible, located a 1.5-hour drive from downtown Beijing. To save time, we provide a round-trip cable car ride, avoiding a 40-minute climb. Explore the Wall and hike the captivating "golden route" between the 14th and 23rd watchtowers, which takes around 2 hours. Descend and transfer back to our vehicle by bus.
Summer Palace with Garden of Virtue and Harmony: Experience the grandeur of the Summer Palace, a magnificent imperial garden located just 12 kilometers northwest of the city center. Known as the 'Garden of Nurtured Harmony', it is one of China's largest and best-preserved gardens. Within the palace, explore the Garden of Virtue and Harmony, a historic theater where famous opera performances were held for the Empress Dowager. Admire the striking three-story wooden stage with its intricate design. This captivating site holds great artistic
DAY 29
Beijing to Ulaanbaatar | City Transfer
Your tour guide will transfer you to Beijing Airport for the next destination: Ulaanbaatar. Upon arrival in Ulaanbaatar, your private guide and driver will greet and transfer you to the hotel.
DAY 30
Ulaanbaatar | Mongolian National Museum
Mongolian National Museum: Delve into the legendary history of Mongolia through important exhibits that provide fascinating insights.
Sukhbaatar Square: Visit the heart of Ulaanbaatar, surrounded by iconic landmarks such as Parliament House, Chinggis Khan's Statue, and The Opera House.
Bogd Khaan Winter Palace Museum: Explore exhibits dedicated to the life of the last King Bogd Khaan Javzandamba and his Queen, gaining a deeper understanding of Mongolia's royal heritage.
Zaisan Memorial: Ascend the hill for a panoramic view of the city, while experiencing the symbol of Soviet and Mongolian friendship. Buddha Park: Discover the serene Buddha Park, situated at the base of the Zaisan Memorial. Admire the 16-meter-tall Shakyamuni statue surrounded by captivating Buddhist paintings and sculptures.
DAY 31
Ulaanbaatar | Chinggis Khan Statue Complex
Chinggis Khan Statue Complex: Visit this remarkable complex, featuring a museum and a recreation center that faithfully recreates the atmosphere of the 13th century. Learn more about the legendary figure of Genghis Khan and his impact on Mongolian history.
Ariyabal Buddhist Meditation Temple: Experience pure tranquility at the Ariyabal Temple, a Buddhist meditation center nestled in the park. Relax, find inner peace, and connect with the rejuvenating energy of the natural surroundings.
Turtle Rock Hike and Local Family Visit: Enjoy a leisurely hike up Turtle Rock, famous for its distinctive shape resembling a turtle's shell. As you reach the top, you'll have the opportunity to visit a local family and gain insight into their daily life, customs, and traditions.
DAY 32
Ulaanbaatar | Horseback Riding Adventure
Horseback Riding Adventure: Join a professional trainer and embark on a thrilling 3-hour horseback riding journey. Traverse through epic landscapes of mountains, rivers, and vast grasslands, immersing yourself in Mongolia's natural beauty.
Nomadic Family Visit and Lunch: Arrive at a welcoming nomadic family and enjoy a heartwarming lunch together. Experience firsthand the unique culture and way of life of Mongolia's nomadic herders, creating lasting memories.
DAY 33 
Ulaanbaatar Departure
Tour Price
FromUS10,200 p/p
Based on a private tour for 2 people. Price varies depending on program, travel date, number of people and chosen hotel
Price includes:
Private air-conditioned business car with big windows and ample space
Activities, hotels, and meals listed in the itinerary
24/7 helpline for while you are traveling
Tour code: cht-cx-78
Your 1:1 travel consultant will reply within 1 working day.