Classic Silk Road Relics and Yangtze River Cruise Tour
25-Day Private China Tour: Guilin–Chongqing–Yangtze–Huangshan– Xi'an– Zhangye–Liuyuan–Turpan–Urumqi–Kashgar
Cruise the enchanting Li River in Guilin, explore the majestic Yangtze River, and hike the breathtaking Huangshan Mountains. Uncover the ancient treasures of Xian and Luoyang, marvel at the unique landscapes of Zhangye, and visit the historic city of Dunhuang. Immerse yourself in the rich culture of Turpan, Urumqi, and Kashgar along the Silk Road. This comprehensive journey offers an ideal blend of natural beauty, history, and cultural exploration.
The itinerary below is only one possibility. Tips to tailor-make your trip are offered as inspiration. Send us details of your preferences and our travel experts will customize this trip to suit your interests, tastes, and budget.
Tour 'Wow' Points
Explore the Awe-inspiring Li River in Guilin

Experience the Thrill of Riding a Camel Across the Singing Sand Mountains

Marvel at the Famous Rainbow Mountains in Zhangye

Climb up the Great Wall on the Cliff of Jiayuguan

Witness the Famous Shaolin Temple and Shaolin Kungfu

Take a Cruise on Yangtze River from Chongqing to Yichang

Why Choose Us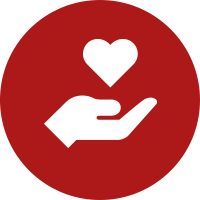 Your Wellbeing is Our Priority.
1-to-1 travel expert
Vaccinated guides
Private Rides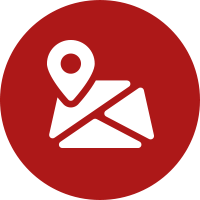 Your Trip is Perfectly Planned.
Less crowded
Exclusive Exciting Experiences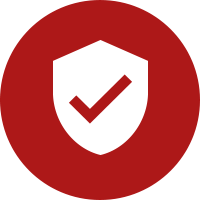 Your Booking is Risk-Free.
No cancellation fee (up to 22 days before departure)
Free changes
Finish Your Booking in as Quick as 1 Day
1. Tell us your dream travel idea
2. Work out your unique plan with 1 to 1 expert advice
China Highlights, Asia Highlights, and Global Highlights collaborate to provide families and couples with personalized and stress-free experiences in diverse destinations.


Olivia Tian, a sunshine tour guide!

In October, my friend Amy booked a tour with Chinahighlights, Olivia Tian was our guide in Beijing, she is such a sweet n happy person to be around, not only she gave us the best guide service, also very accommodating, alter the plan as per our interest, took us to very local shopping n food district. Above all, she takes awesome pics, very patient!! Thank you so much for such pleasant 5 days in BJ, look forward to see you when we are back in China, Olivia!!

more

Dec 2023, Venture216019

One whole of a good experience !

Kevin was always making flexible arrangements for us making sure we meet our needs. Kevin also walked us to our desired restaurant daily making sure all are well before he left. Kudos to the whole team. Highly recommend ?

more

Dec 2023, Cornelius C

China is Amazing Wonders that do not stop coming at you.Great country

Great job,Loved every minute of it,Ethan did an amazing job,True Ambassador of China,Just like the Chinese people,Friendly, dignified and hardworking,Very happy.China Highlights exceeded expectations and then some,I will never even think of travelling with another company.

more

Dec 2023, Philip Sardar /Maps10321171537

Wonderful trip to Beijing and Xian

Had a great trip to bejing n xian. Our guide lily liu is so well versed in english and we have no worry here at all. We managed to dine in great halal restaurants though out our trip. Highly reccomended to all muslims travellers.

more

Dec 2023, Efen Reyes

Great experience, highly recommended!

Additionally, she helped me with all my personal needs like getting a SIM card, finding an ATM, shopping, dining, checking in at the train station, hotel, suggested a couple additional very entertaining art events. Was also punctual and spoke good English.

more

Nov 2023, Wayne S.

Excellent tour with Tom from China Highlights

We used China Highlights for the 3 days of our Beijing trip. Tom was a fantastic guide. Very knowledgable with excellent English. He was able to accommodate changes to our tour at short notice, allowing us to make the most of our limited time. Couldn't recommend highly enough

more

Nov 2023, Ross

Magical Adventure

Wow this tour was honestly the best tourI have ever taken! Our guide Simon Yao was simply superb! His English was excellent and he was very easy to talk to. He was personable and friendly but not overpowering or overbearing. Very knowledgeable about history. Thankfully the weather was good so we were not super hot !Finally at the wall we were amazed by it's beauty and grandeur. It really is something and pictures don't do it justice.

more

Nov 2023, Annika M

Excellent two day visit to Great Wall

Our guide 'Mark' was incredible. So friendly, knowledgable and funny. The itinerary was perfect, we got to see two different parts of the Great Wall (one of which at night which was magical) and our hotel stay in Gubei was wonderful. Highly recommend to anybody visiting Beijing

more

Nov 2023, James_Wolstenholme

Great Experience from start to finish!

Jack was my guide and his local knowledge and English skills were fantastic. He was punctual, friendly and willing to flex as we went about our tour. Couldn't recommend China Highlights more!

more

Nov 2023, Scott Smith

Family tour

Helen in Beijing - thanks for paying great attention to details, for your small surprises for the children every day, for selecting amazing restaurants, and leading wonderful walking tours. Your cheerfulness added to our enjoyment.

more

Nov 2023, Kamila

Great day out with Mark, thanks China Highlights!

We did a 1 day private tour with China Highlights to see Tiananmen Square, Forbidden City, and the Mutianyu section of the Great Wall. Communication was great throughout - from trip planning/booking with Roger and from our guide Mark who contacted us the day before to confirm meet up time/location. Avoided a lot of the queues and definitely learned quite a bit of history from our guide Mark…thanks again! No language barriers/issues…highly recommended.

more

Nov 2023, ykeezy

China Three (3) Cities Tours

To the tour guides, Ethan, Jason and Tony, you guys have made my visit an awesome and memorable experience. All the tour guides spoke english and communicated very effectively. They are knowledgeable about all the sites visited including, Great Wall of China, The Forbidden City, Panda Breeding and Research Center, Leshan Giant Buddha, Hallelujah Mountains, Zhangjiajie Grand Canyon and Glass Bridge, and Tianmen Mountain. The tour guides ensured I got the most out of my time I stayed in the various cities Beijing, Chengdu and Zhangjiajie.

more

Nov 2023, Kadar

13 days in China

We booked a 13 day's tour of China with China Highlights. Our travel advisor, Ms Leah Zhou organised an itinerary that suited what we wanted. She was really helpful and patient will all our needs. Leah helped us organised our 30th Wedding Anniversary Dinner and my 60th Birthday celebration?? in Beijing. For this to be possible, she had to liaise with our guide in Beijing. The flowers and cake were a real surprise. My husband and I, were really touched at the good service provided by China Highlights and Ms Leah Zhou. Thank you China Highlights and Ms Leah Zhou for your constant care of your customers. I will certainly recommend China Highlights to my friends.

more

Nov 2023, Eda Adams

Perfect Beijing experience

Covering all major sights our exploration of Beijing and surroundings was flawless guided by Lily, along with her knowledgeable and balanced information on Chinas culture and history. In particular, Lily was able to adjust the tour according to personal preferences, e.g. focus on photography, as well as suggesting additional activities like an impressive authentic artistic show. I highly recommend China Highlights as China tour operator and Lily Liu as excellent guide regarding the Beijing area.

more

Nov 2023, Perfect Beijing experience

Our first trip to Beijing

Our tour guide was Lucy Yubo. She was awesome. Very friendly, informative and passionate about her job. We really enjoyed her company and guidance.

more

Nov 2023, Sreelatha Reddy

Anne and Bob's tour of Beijing

We did the China Highlights tour of Beijing with our excellent guide Mark and his driver. We thoroughly enjoyed seeing the Beijing highlights including the Lama Temple, the Tiananmen Square, the Forbidden City and the Lama Temple. The Summer Palace with the boat ride and the Garden of Virtue and Harmony were memorable also and the Mutianyu Great Wall was a highlight. We were impressed with Mark as a guide. He knew his history and he was kind and thoughtful. He took us to some excellent restaurants and we were introduced to some beautiful food. We enjoyed his company and will always remember him.

more

Nov 2023, BendigoBob

Excellent end to end service

Helen is a positive, full of knowledge, experienced guide.She provided us an implacable service abd experience for 3 days .Highly recommended

more

Nov 2023, Sariel Engel

Amazing Beijing Tour with Risa!

Risa gave us a wonderful tour of the city! She thoroughly explained the cultuaral importance of each exhibit while also educating us on the Chinese culture. Appreciated having this wonderful Beijing trip with Risa:)

more

Nov 2023, Angelica M.

Amazing Beijing Tour With Risa!

We were very kindly received in Beijing by our tour guide Risa. She gave us a very thorough tour of the city and showed us wonderful places, while also explaining the important history/culture of China! Very beautiful city filled with many things to do and full of culture! This was very well planned and made it very easy for us to visit the city and foreigners:) Thank you Risa!

more

Nov 2023, Angelica M

Do Beijing like a local

They organised my trip very quickly and efficiently. On the day, Anna was very friendly to me, my mum and my baby. Very accommodating to our needs. The car was immaculately clean and very comfortable. We visited everything we initially wanted and more. Also, Anna took us to the best meal we had in China. It makes a difference to have a local choosing the dishes!

more

Nov 2023, Natali A
Itinerary Quick Look
Here is a suggested itinerary. We are happy to customize a tour according to your interests.
Your private guide will be ready to meet and greet you at the arrival hall in Guilin. A comfortable private car with an experienced driver will transfer you directly to your hotel. Your guide will help you to check-in.
DAY 2
Guilin to Longsheng | Longji's Rice Terraces
Discover Longji's Rice Terraces and Minority Villages: Don't miss the mesmerizing Longji Rice Terraces, a manmade wonder with a dragon-like appearance etched into Guilin's landscape. These terraces, constructed by local minority communities 600 years ago, span 66 square kilometers. We'll explore Dazhai, a less-visited village with breathtaking scenery, and you can opt for a cable car ride to enjoy the views.
Cultural Experiences with Local Minorities: Immerse yourself in Yao culture as you learn to make oil tea—a refreshing local snack. Then, delve into the culinary traditions of Longji by crafting bamboo stuffed rice. Engage in conversations with warm-hearted families, all while savoring the rich culture and flavors of this enchanting region.
DAY 3
Guilin to Yangshuo | Li River Cruise
Li River Cruise: Guilin to Yangshuo (Aboard a 4-Star Boat). Embark on a 4-hour Li River cruise aboard a luxurious 4-star boat from Guilin to Yangshuo. Marvel at the stunning scenery as you sail past limestone peaks, bamboo groves, rice paddies, and water buffaloes. Keep an eye out for fishermen on bamboo rafts and the famous cormorant fishermen. Enjoy a buffet or semi-buffet lunch on one of the best 4-star boats available.
Explore Yangshuo's West Street: Discover the charm of Yangshuo's West Street, also known as "Foreigners' Street." With over 1,400 years of history, this street combines Chinese and Western influences in its bars, hotels, cafes, and shops. It's a vibrant hub where tourists from around the world gather to enjoy drinks, coffee, and cultural exchanges. Witness mixed-race families and children playing joyfully, adding to the street's international allure.
DAY 4
Yangshuo to Guilin and Chongqing | Rural Yangshuo and Tea Culture
Discover Rural Yangshuo and Tea Culture: Escape the tourist crowds and explore the authentic countryside of Yangshuo, where you'll gain a genuine insight into daily life and China's untouched beauty.
Drive to the peaceful villages in southern Yangshuo, where you'll witness farmers at work amidst stunning rice paddies and limestone peaks. Visit a traditional home, chat with locals, and explore an old ferry station along the Li River. Then, take a ferry to Fuli and navigate the market with your guide, experiencing local life and flavors.
Tea Culture Experience at Seven Stars Tea Plantation: Just 30 minutes north of Yangshuo lies the picturesque Seven Stars Tea Plantation. Learn to pick tea leaves, witness the tea-frying process, and brew a perfect cup of tea while savoring various local blends.
DAY 5
Chongqing to Yichang by Yangtze River Cruise | The Fengdu Town
Explore the Mysterious Fengdu: Intriguingly known as the residence of the devil in Chinese folklore, Fengdu is a town where legend meets reality. According to local beliefs, spirits ascend to heaven while malevolent forces find their way to Fengdu. The town is overshadowed by Ming Shan Hill, home to Tianzi, the King of the Dead. As you step foot into Fengdu, you'll immediately sense an eerie atmosphere, with its quiet streets, abandoned buildings, and vacant shops and banks. The sole inhabitants are those who sustain their livelihood by welcoming cruise boat visitors.
DAY 6
Yangtze River | The Lesser Three Gorges
Experience the Enchanting Lesser Three Gorges: Discover the captivating beauty of the Lesser Three Gorges, a trio of breathtaking valleys along the Daning River: Dragon Gate Gorge, Misty Gorge, and Emerald Gorge. These remarkable gorges grace the lower reaches of the Daning River as it flows into the majestic Yangtze. Prepare to be awestruck as sheer cliffs soar skyward from the brown-green waters below. Mountain peaks appear to float above veils of mist, creating a scene reminiscent of traditional Chinese landscape paintings.
This serene setting is home to a variety of wildlife, from playful monkeys to elegant mandarin ducks and other waterfowl perched on massive boulders. Alongside the mesmerizing natural scenery, you'll encounter historical points of interest, including a suspended coffin, a boat coffin, and remnants of an ancient plank walkway.
DAY 7
Yichang to Huangshan | Three Gorges Dam
Discover the Majestic Three Gorges Dam: The Three Gorges Dam stands as a testament to human engineering prowess, representing the largest water conservancy project ever undertaken. This monumental achievement has been the dream of generations of Chinese people. The dam's construction journey commenced in 1994, with the completion of its body achieved in 2003. By 2009, the entire project had come to fruition.
The Three Gorges Dam is an engineering marvel, stretching 2,335 meters in length, rising to an impressive height of 185 meters, with a width of 18 meters at the top and 130 meters at the bottom. As you explore this incredible structure, you'll have the opportunity to access the dam's pinnacle, offering a range of photo opportunities to capture the grandeur of this colossal achievement.
DAY 8
Huangshan | The Yellow Mountains
Explore the Enchanting Yellow Mountains: Nestled in the picturesque south of Anhui Province, the Yellow Mountains encompass a sprawling 1,200-square-kilometer expanse and are often hailed as "China's loveliest mountains." This natural wonderland is renowned for its breathtaking beauty, regardless of the season. Immerse yourself in a landscape adorned with granite peaks piercing the heavens, whimsically shaped rocks, ancient gnarled trees, rejuvenating hot springs, cascading waterfalls, panoramic vistas, and an astonishing array of over 1,500 plant species.
Your private tour begins with a pickup from your hotel, railway station, or airport by your knowledgeable guide and driver. They will accompany you to the South Gate of the Huangshan Scenic Area, a journey of approximately one hour. Please note that certain attractions, such as West Sea Grand Canyon, Celestial Capital Peak, and Lotus Peak, are typically closed from December to March due to snowy weather. Rest assured, your guide will tailor the itinerary to ensure you make the most of your visit by exploring other captivating highlights.
Yuping Cableway: Recently rebuilt and reopened on June 16th, 2015, the Yuping Cableway offers an unforgettable experience. This cableway journey connects the Huangshan Hot Spring Area to the Jade Screen Pavilion. From the Jade Screen Pavilion, embark on a leisurely 1.5 to 2-hour walk to the Baiyu Hotel. Along the way, savor magnificent views of Lotus Peak, the tallest peak in the Huangshan range.
Jade Screen Pavilion: Perched at an elevation of 1,680 meters above sea level, the Jade Screen Pavilion is often referred to as the "Jade Screen of the Heaven." This unique location provides an awe-inspiring experience as you witness white clouds drifting below after a refreshing rain. This misty spectacle envelops majestic mountain peaks, dramatic rock formations, and lush green pines, leaving only their enchanting tips visible. In front of the pavilion, you'll encounter the charming Guest-Greeting and Guest-Goodbye Pines.
DAY 9
Huangshan | The Paiyun Pavilion
Paiyun Pavilion: Paiyun Pavilion is renowned for its enchanting vistas of rosy clouds, sea of clouds, and captivating artistic rock formations. For those who may not be up for the challenging climb to the "West Grand Canyon," Paiyun Pavilion offers a perfect alternative. Here, you can bask in the glory of Huangshan's incredible artistic stone collection, often referred to as the "Stone Museum." As you stand atop Paiyun Pavilion, gazing at the ethereal clouds and mist enveloping a myriad of mountain peaks, you'll feel as if you've stepped onto a mystical island amidst a boundless sea.
West Sea Grand Canyon: Begin your adventure after a mesmerizing sunrise at the Refreshing Terrace, leading you on a hike to the Cloud-dispelling Pavilion before descending into the captivating West Sea Grand Canyon. This area, often dubbed "the Magic Scenic Area," beckons with its enigmatic landscapes featuring meandering clouds, rugged mountains, ancient pine trees, and extraordinary rock formations.
Your hiking journey will cover the essential segments, including the 1st ring, 2nd ring, Button, Plunk Way, and Fairy-Walking Bridge, spanning approximately four hours to complete the circuit. Lunch arrangements will be flexible to suit your preferences.
DAY 10
Huangshan to Xi'an | The Hongcun Village
Explore the Enchanting Hongcun Village: Nestled about 10 kilometers northeast of Yixian County, Hongcun Village is an ancient gem with a history spanning over 800 years. Set amidst the misty backdrop of the Yellow Mountains, this village resembles a scene from a natural landscape painting. You may recognize parts of the iconic film "Crouching Tiger, Hidden Dragon," which were filmed here. Hongcun Village is a picturesque haven, encircled by a charming moat crossed by quaint bridges, with a serene half-moon pond at its heart. It's a favored destination for artists and students, many of whom stay with local families to capture its beauty on canvas. The village itself is laid out in the shape of a buffalo and is often hailed as "the Chinese town in the pictures." UNESCO has recognized it for its unspoiled traditional streets and houses. As you explore, you'll have the opportunity to visit various halls, dwellings, and even an old school.
North Sea and Yungu Cable Car Descent: Begin your day early to capture the breathtaking sunrise at the Refreshing Terrace, a cherished moment recommended by travelers who have marveled at the Yellow Mountains. Following a satisfying breakfast at the hotel, embark on a leisurely walk to Lion Peak, where you'll encounter the Dawn Pavilion, Stone Monkey Watching the Sea, and a mesmerizing array of unique pine trees along the North Sea route. For panoramic views, climb up to Beginning-to-Believe Peak and take in the Mushroom Pavilion. Your Yellow Mountains adventure culminates with a scenic descent via the Yungu Cable Car.
DAY 11
Xi'an | The Terracotta Warriors
Visit the majestic Terracotta Warriors, an army of over 7,000 soldiers guarding Emperor Qin's tomb since 210 BC. Each figure is unique, and you can witness ongoing excavation in three protected pits. Don't miss the museum and film showcasing the vaults' history. Wear comfortable shoes and take photos (no flash).
Terracotta Warrior at a Cave Dwelling Experience: Visit a countryside cave dwelling family workshop to learn the ancient art of making Terracotta Warriors. Interact with local artisans and discover the intricate steps involved in crafting these life-sized figures.
Xian City Wall with Bicycle: Cycle along the historic Xian City Wall, one of China's oldest and best-preserved city defenses. Enjoy a thrilling ride around the 13.74-kilometer perimeter. If biking conditions are unfavorable, visit the Bell Tower instead. Bike rental fees are included, and guides provide route suggestions. Club cars are available for those who prefer not to bike.
DAY 12
Xi'an to Luoyang | Shaanxi History Museum
Explore Xi'an's Vibrant Muslim Quarter: The bustling Muslim Quarter awaits just 100 meters west of the Bell Tower in downtown Xi'an. Stroll along the 500-meter-long avenue, paved with historic bluestones, where you'll encounter a treasure trove of unique stalls, souvenir shops, cozy cafes, and lively bars, predominantly run by Muslim locals. This vibrant area is a magnet for tourists, especially those from overseas, who flock here to shop, savor, and soak in the lively atmosphere.
Discover the Magnificent Great Mosque: Nestled in the heart of Xi'an's Muslim Quarter, near the city center, you'll find one of China's largest Islamic mosques—the Great Mosque. This architectural marvel seamlessly blends Chinese design with Islamic tradition, featuring courtyards that align from east to west, facing the holy city of Mecca. The pavilions, halls, and gateways are adorned with exquisite decorations, providing a captivating glimpse into the rich heritage of the Hui descendants—descendants of Silk Road traders and travelers. The Great Mosque remains an active place of worship, offering a serene and culturally enriching experience.
Immerse Yourself in Shaanxi's History at the Shaanxi History Museum: Known as the keeper of Shaanxi's history, this museum is a true national treasure, offering a captivating journey through the region's past. Housed in grand, Tang-style buildings, the museum boasts four major galleries that showcase a vast and impressive collection thoughtfully curated and beautifully displayed. While most item labels are in English, some additional exhibition information may require assistance from your guide. Make sure to wear comfortable walking shoes as you delve into the rich tapestry of Shaanxi's history.
Visit the Majestic Big Wild Goose Pagoda: A prominent Buddhist site, the elegant brick Big Wild Goose Pagoda graces the grounds of the charming Da Ci'en Temple. This 7th-century pagoda was erected to safeguard the invaluable Buddhist scriptures brought back by Xuanzang (Tripitaka) following his epic journey to India. Within the temple complex, you'll find several grand halls housing magnificent Buddhist statues and mesmerizing murals, offering a profound insight into the spiritual heritage of the region.
DAY 13
Luoyang | Longmen Grottoes
Discover the Treasures of Longmen Grottoes: A mere 13 kilometers west of Luoyang, the Longmen Grottoes stand as one of China's four grandest grotto complexes. Nestled amid lush green mountains and meandering rivers, this site is a living testament to cultural heritage. Recognized as a key national cultural relic protection unit by the central government of the People's Republic of China as early as 1961, the Longmen Grottoes were later designated one of China's 44 National Parks in 1982. In 2000, they earned a coveted spot on the prestigious List of World Heritage Sites.
Explore the Serene White Horse Temple: Situated approximately 20 kilometers east of Luoyang city, Henan province, the White Horse Temple holds a special place in the history of Buddhism in China. Nestled against the majestic Mangshan Mountain and overlooking the serene Luohe River, this temple is where the term 'temple' for Buddhist monasteries in China originated. White Horse Temple is often referred to as the cradle of Buddhism in China. Throughout history, accomplished Buddhist monks, both from China and renowned figures from around the world, made pilgrimages to this sacred site in search of spiritual enlightenment and wisdom. Consequently, it earned monikers such as the 'Home of Sakyamuni' and the 'Court for Ancestors.'
DAY 14
Luoyang to Xi'an and Zhangye | Shaolin Temple
Shaolin Temple Tour: Prepare for an unforgettable adventure as your guide and driver pick you up from your hotel for a captivating journey to the legendary Shaolin Temple. Nestled in the breathtaking Songshan Mountains, approximately 100 kilometers southeast of Luoyang and 90 kilometers southwest of Zhengzhou in Henan province, this temple is steeped in a rich tapestry of legend and mystery.
Shaolin Temple is not just a place; it's an embodiment of martial arts and kung fu traditions that have captured the world's imagination. Its mystique is intertwined with the birth of martial arts, making it an iconic destination. While renowned for its historical significance within Chinese Buddhism, Shaolin Temple is equally famous for its martial arts prowess, known as Wushu.
Your immersive journey will unravel the secrets of this captivating temple, where history and martial arts converge. As you explore, you'll gain insight into its storied past and the legacy of the Shaolin monks. After an enriching experience, return to your hotel, knowing that lunch is included, making this day trip an unforgettable and fulfilling adventure.
DAY 15 
Zhangye | Mati Temple Grotto
Mati Temple Grotto: Discover the enchanting Mati Temple Grotto located in Su'nan, Gu Minority Autonomous County, just 65 kilometers north of Zhangye City. This scenic spot beautifully showcases the art of grottoes, the panoramic views of Qilian Mountain, and the rich culture of the Yugu minority. Immerse yourself in the renowned grottoes, explore small monasteries, and experience the authentic villages and folk customs of the Yugu minority group. Mati Temple Grotto is a must-visit destination, offering a captivating blend of natural beauty and cultural heritage.
DAY 16
Zhangye to Jiayuguan | Zhangye Danxia National Geological Park
Giant Buddha Temple: Explore the Giant Buddha Temple (Dafo Si), located in the southwest corner of Zhangye city. This temple houses China's largest indoor reclining Buddha, a true marvel to behold. Take your time to admire the grandeur of this religious site and appreciate the spiritual significance it holds.
Zhangye Danxia National Geological Park (Rainbow Mountains): Venture to the stunning Zhangye Danxia National Geological Park, also known as the Rainbow Mountains. Located approximately 40 kilometers from Zhangye, this park showcases the remarkable Danxia landforms, which are unique to the arid areas of Gansu and Qinghai provinces. Enjoy the captivating beauty of Qicai Danxia Landforms, featuring colorful hills that resemble undulating waves. Marvel at the spectacular rock strata, beautifully blending various hues in a magnificent display. This geopark has become a beloved destination for photographers and nature enthusiasts alike.
DAY 17
Jiayuguan | The Great Wall on the Cliff
The Great Wall on the Cliff: Located 11 km northwest of Jiayuguan city center and 7 km north of Jiayu Pass Fort, the Suspended Wall is an impressive section of the Great Wall. Perched on a ridge with a steep 45-degree gradient, it appears to defy gravity as it clings to the side of the mountain range. Marvel at this remarkable engineering feat and its breathtaking location.
The Fresco Tombs of Wei and Jing Dynasty: Journey to the remote Gobi Desert, approximately 20 km from Jiayuguan City, to explore the ancient Fresco Tombs of the Wei and Jing Dynasty. Discover over 1,400 tombs scattered across the desert, providing a fascinating glimpse into the rich history of the region.
The Jiayuguan Pass: Experience the "First Pass Under Heaven," an imposing fortress located at the western end of the Ming Dynasty's Great Wall. Regarded as the most magnificent and well-preserved pass among over a thousand, Jiayuguan Pass commands a strategic position between two mountain ranges in the Gansu corridor. Visit the adjacent Great Wall Museum, which showcases artifacts tracing the history of this awe-inspiring structure.
DAY 18
Jiayuguan to Dunhuang | The Singing Sand Mountains
The Singing Sand Mountains and Crescent Spring: Venture to the Singing Sand Mountains (Mingsha Shan), located 6 km (4 mi) south of Dunhuang, and discover the enchanting Crescent Spring (Yueya Quan). This oasis in the desert showcases a crescent-shaped lake formed by natural spring water nestled between towering sand dunes. Surprisingly, despite the arid surroundings, the pool remains filled with water. Capture the awe-inspiring beauty of this unique sight in a captivating video.
Camel Ride: Embark on a camel ride through the desert of the Singing Sand Mountains for a truly memorable experience. Marvel at the mesmerizing wavy patterns of the golden dunes against the backdrop of the deep blue sky. Transport yourself back in time to the days of the ancient Silk Road, imagining the journeys of traders and explorers. As you dismount from the camel, listen closely for the magical singing sound produced by the shifting sand.
DAY 19
Dunhuang to Liuyuan | Mogao Caves
Mogao Caves: Prepare for a mesmerizing journey through the renowned Mogao Caves. Guided tours of the caves are available, with English, German, French, and Japanese-speaking guides at your service. During the tour, you will join other travelers and have the opportunity to explore approximately 30 caves, though the selection shown typically consists of 10 caves that provide a representative glimpse of the entire collection. The specific caves visited will be determined by the knowledgeable guide.
DAY 20
Liuyuan to Turpan | The Ruins of the Jiaohe Ancient City
The Ruins of the Jiaohe Ancient City: Explore the captivating ruins of Jiaohe, originally constructed by the ancient Cheshi people during the Qin Dynasty and the Han Dynasty. Located in the Yarnaz Valley, just 8 km (5 mi) west of Turpan, this ancient city was carved and built from the yellow-gray parched earth of a narrow, vertical-sided island in a river. From this vantage point, you'll enjoy breathtaking views of the surrounding landscape, encompassing vineyards, orchards, desert, and mountains.
The Karez Wells: Discover the remarkable Karez Wells, an ancient irrigation system consisting of interconnected wells and underground channels. Considered one of China's great ancient engineering projects, these wells have played a vital role in sustaining the fruit and vineyards of the hot and dry desert communities near Turpan. Visit the Karez Wells Folk Garden and Museum located 3 kilometers west of the city center for an intriguing insight into the history and construction of these wells. Take the opportunity to descend below ground for a firsthand view of this impressive irrigation system.
Suleiman Minaret: Marvel at the majestic Suleiman Minaret, also known as Sugong Tower, Xinjiang's largest ancient tower and the country's sole surviving Islamic minaret. Located 2 kilometers southeast of Turpan's city center, this architectural gem is a testament to the region's rich cultural heritage.
Visit a Local Vineyard: Delve into Turpan's fame as a grape-growing region with a visit to a local family-run vineyard. While the Grape Valley can be touristy, we're committed to providing an authentic experience. Explore the vineyard planted behind the family's house, gaining insights into the daily lives of the locals who rely on grape cultivation as a significant source of income. Enjoy a leisurely stroll around the farm, engage in conversations with the friendly locals, and immerse yourself in the charm of rural life.
DAY 21
Turpan to Urumqi | The Red Hill
Red Hill: Red Hill, known as "the eyes of Urumqi," stands as a prominent symbol of the city. Composed of aubergine rock, this 1.5-kilometer-long, one-kilometer-wide hill rises 910 meters above sea level. When the sunlight bathes the hills of Hongshan, the rocks reflect a vibrant red color, giving the mountain its name. Explore the natural beauty and cultural significance of this iconic landmark.
Erdaoqiao Market: Experience the vibrant atmosphere of the Erdaoqiao Bazaar, the largest market in Urumqi. This bustling market offers a wide range of goods, including fruits, clothing, crafts, knives, carpets, and much more. Sundays are particularly lively, with additional stalls and an abundance of items to browse and purchase. Don't miss the opportunity to explore the charming old streets surrounding the bazaar, offering a glimpse into the local culture. For the ladies, this market is especially popular as a place to find traditional Yugu makeup and cosmetics.
DAY 22
Urumqi to Kashgar | Xinjiang Museum
Xinjiang Museum: Explore the fascinating Xinjiang Uyghur Autonomous Region Museum, featuring a diverse collection of art, artifacts, and historical items, including a well-preserved collection of 4,000-year-old corpses along the Silk Road.
Id Kah Mosque - Video: Experience the iconic 15th-century Id Kah Mosque, one of China's largest and busiest mosques. Witness the devotion of worshippers during the midday Friday prayers and admire the beautiful Islamic architecture.
Abakh Khoja Tomb: Step into history at the Abakh Khoja Tomb, a tiled mausoleum holding the tomb of revered Sufi preacher Abakh Khoja. Visit the resting place of 'the Fragrant Concubine' and explore the preserved tombs, providing insight into Kashgar's intriguing past.
DAY 23
Kashgar | Karakuli Lake
Karakuli Lake: Experience the breathtaking beauty of Karakuli Lake, a glimmering glacial lake nestled at the base of the majestic Muztagata Mountains, known as "the Father of Glaciers." As you approach, you'll catch sight of the lake's crystal-clear waters reflecting a range of captivating hues, from light to dark. A railway connecting China with Pakistan runs alongside, adding to the allure of this stunning location.
Bazaar: Immerse yourself in the vibrant atmosphere of the renowned Kashgar Bazaar, attracting locals and merchants from across Xinjiang and nearby countries like Pakistan and Kyrgyzstan. This ancient market is a treasure trove of diverse commodities, including dried fruits, delicacies, clothing, shoes, leather goods, textiles, rugs, carpets, scarves, souvenirs, and much more.
DAY 24
Kashgar | Kashgar Old Town
Kashgar Old Town: Step back in time as you explore the ancient streets of Kashgar's Old Town. Experience the ambiance of this legendary Central Asian hub during the peak of the Silk Road era. Marvel at the 500-year-old remnants of the city wall, wander through narrow lanes, and immerse yourself in the vibrant multi-ethnic atmosphere that makes Kashgar's historic district a captivating highlight of your visit.
Handicraft Street: Located near the Id Kah Mosque, Handicraft Street offers a glimpse into the artistry and craftsmanship of local artisans. Explore this charming old street where a wide range of handmade goods are crafted, from traditional cookware to exotic musical instruments. Marvel at the intricate copper, metal, porcelain, and wooden creations, as well as stunning jewelry. You'll be fascinated by unique items like wooden devices designed to prevent bedwetting. Everything you encounter is either meticulously handmade or imported from distant places, showcasing the rich artistic traditions of Kashgar.
Kashgar Old City Opening Ceremonies: Start your day immersed in the cultural festivities of Kashgar Old City. Witness the captivating opening ceremonies each morning, featuring performers dressed in traditional Uyghur costumes, warmly welcoming tourists from all around the world. Take in this cultural spectacle, lasting approximately 20 minutes, before continuing your exploration of Kashgar.
Tour Price
FromUS6,250 p/p
Based on a private tour for 2 people. Price varies depending on program, travel date, number of people and chosen hotel
Price includes:
Private air-conditioned business car with big windows and ample space
Activities, hotels, and meals listed in the itinerary
24/7 helpline for while you are traveling
Tour code: cht-cx-77
Your 1:1 travel consultant will reply within 1 working day.